Have you ever spent hundreds of dollars on software only to find that a year later they have released a new version? It's disappointing right? You made that investment and the company goes ahead and improves the software but doesn't reward you for being a loyal customer.
Well, Microsoft has changed the entire landscape of software with it's innovative Office 365, and you will no longer be stuck with expensive, outdated software. With Office 365 you will always have the latest and greatest version of Microsoft Office, and the best part is that it is super affordable!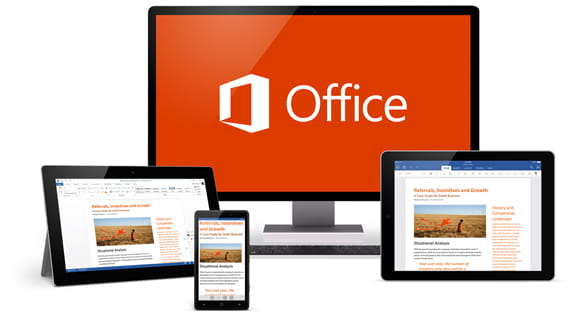 Features of Office 365
Full installed Office applications
Word, Excel, PowerPoint, OneNote, Outlook, Publisher, Access (always the latest versions)
Get the full, installed Office experience on your tablets and phones
Online versions of office
Word, Excel, PowerPoint and OneNote
Save documents to your PC
Save documents, photos and videos online and access them from nearly anywhere
Calls to mobile phones in 8 countries and landlines in 60+ countries.
Microsoft Office 365 has 2 different versions for home users. Office 365 Personal is $6.99 per month for one PC (or MAC), 1 tablet and 1 phone. You also get 1TB of storage for 1 user, and 60 minutes of Skype per month for 1 user. Office 365 Home is $9.99 per month for 5 PCs (or MACs), 5 tablets and 5 phones. You also get 1TB of storage each for 5 users and 60 minutes of Skype each per month for 5 users. If you pay annually you save 16%.
I have to admit that my husband and I were resistant to this software subscription model, but we recently went ahead and gave it a shot and LOVE it. We have Office 365 Home
and with 4 computers and the same amount of tablets in the house, it's working out perfectly.
Right now, Microsoft is offering a 1-month FREE trial for Office 365 Home or Office 365 Personal. You do have to put in a credit card, but you can cancel any time before the month ends if you don't like it.
To check out the features of Office 365 and take advantage of the FREE trial offer visit: Office 365 Free Trial.
Post inspired by my participation as a #MicrosoftBlogger.
Join our newsletter!
Subscribe to get updates and great stuff via email including subscriber-only goodies like free printables and giveaways.
Positive SSL