Tropicana Farmstand
. All opinions are 100% mine.
I have to admit that despite my constant nagging at people to eat more veggies, that I don't like the taste of many of them. A handful of them are delicious and I eat them all of the time. A few more are ok with the right amount of seasoning and lots of cheese. The rest, well, I could totally do without eating them.
But truth be told, I do stomach them sometimes because I know they contain powerful nutrition that my body needs. But let's be honest, some of the most nutritious veggies smell like feet.
Wouldn't it be nice if there was a way I could get the nutrition of those powerful veggies without having to eat something that smells like a shoe (and has pretty the same texture as one)? Well, there are plenty of green juices out there that offer full blown veggie goodness, except sadly most of them actually taste like feet. Or celery. Which in my world are about the same.
That is, except for new Tropicana Farmstand Tropical Green.
Tropicana Farmstand Tropical Green
Tropicana Farmstand Tropical Green is a 100% juice blend of delicious fruits and vegetables. It is a combination of juices from sweet potatoes, grapes, apples, bananas, mangoes, pineapple, oranges, carrots, limes, kale and spinach.
Tropicana Farmstand Tropical Green is an excellent source of vitamins A & C and contains no added sugar.
One + One
Each 8 oz. serving of Tropicana Farmstand Tropical Green contains 1 serving of fruit and 1 serving of vegetables! It's definitely a super convenient way to make sure you get your recommended servings of both in one glass.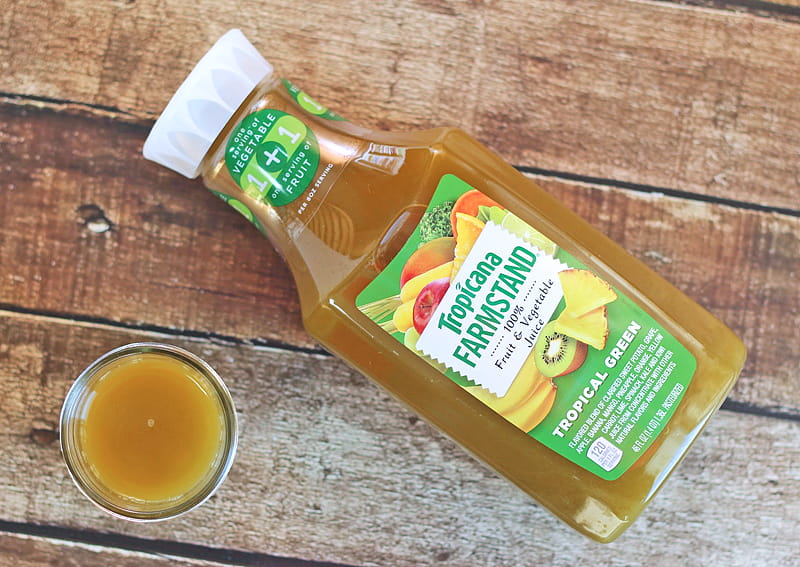 So, does it taste like feet?
I was not optimistic about this juice. I've not really had any luck liking green juices in the past and I assumed the Tropicana Farmstand Tropical Green was going to be just like the rest. I braced myself as I took a sip, tried not to inhale, and gave it a shot.
And I was pleasantly surprised by how great it tasted!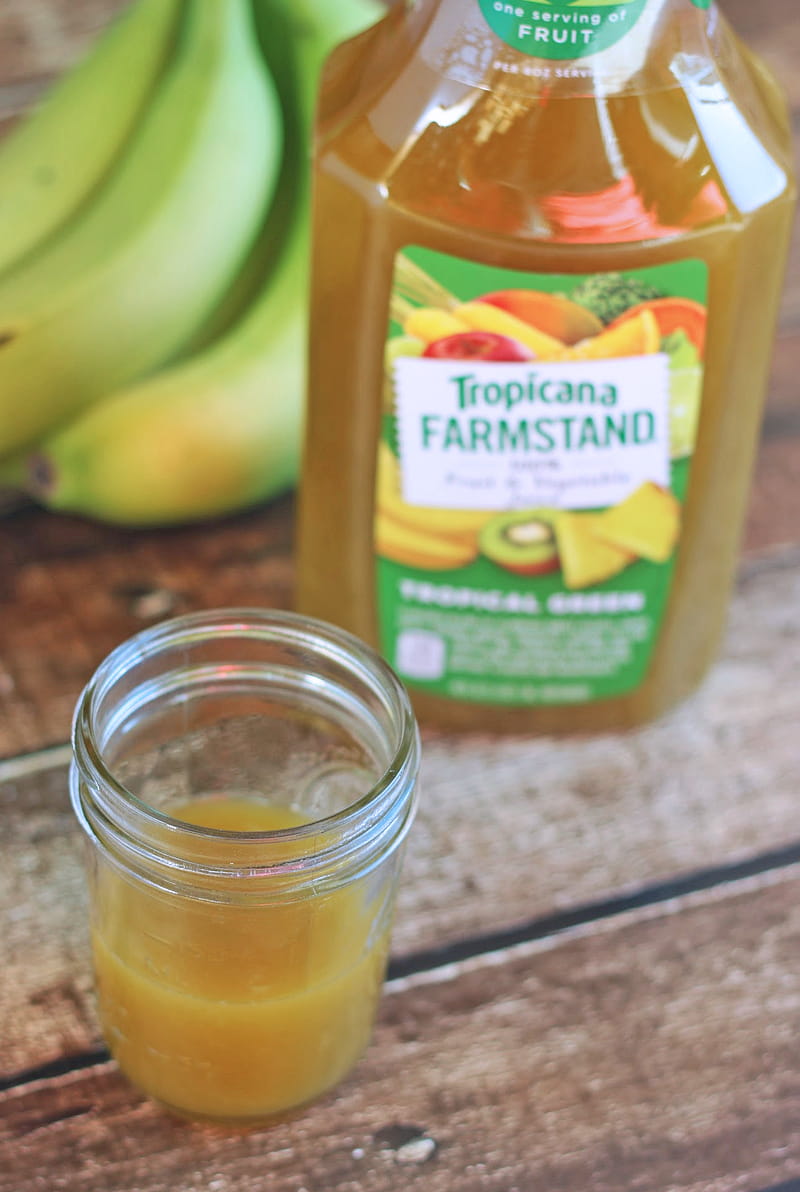 A full serving of fruit + a full serving of vegetables and not only does it NOT taste like feet, it actually tastes delicious! It was sweet and full of flavor. What an easy way for me to ensure I get the nutrients I need on a daily basis. My kids even liked it too!
Check out More Tropicana products!
ENTER TO WIN A FREE BOTTLE OF TROPICANA FARMSTAND TROPICAL GREEN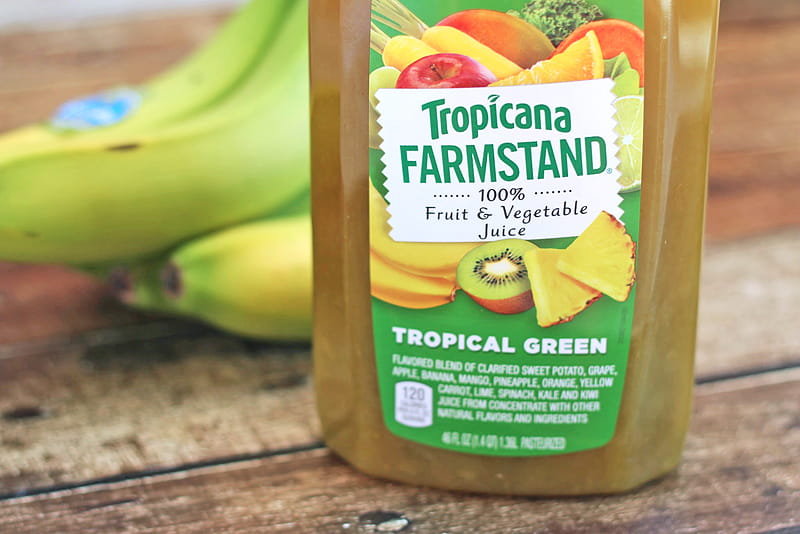 5 winners will each receive 2 coupons for a FREE bottle of Tropicana Farmstand Tropical Green. To enter, fill out the form below.
a Rafflecopter giveaway
Join our newsletter!
Subscribe to get updates and great stuff via email including subscriber-only goodies like free printables and giveaways.

This is a sponsored post written by me on behalf of