This is a sponsored post written by me on behalf of Kalaty Rug for IZEA. All opinions are 100% mine.
As an Architect, I notice that many people are confused by the extent of what an Architect does. I can't tell you how many times someone suggested that a friend needed to find someone who was an interior designer while I was standing right next to them instead of asking my opinion about interior finishes and furnishings. But Architects do, in fact, specify interiors as well, we aren't just limited to how the building gets built, most of us have fantastic interior design skills as well.
My husband has even questioned some of my choices. I remember when we painted our living room and kitchen last year. The whole time he doubted me. When the painting was being done he would say "I'm not sure how this is going to look." I told him to trust me. He wasn't sure about the color choices or the accent wall. When it was all done, he said "wow, this looks fantastic, I thought it wasn't going to look very good at all."
See, it looks good: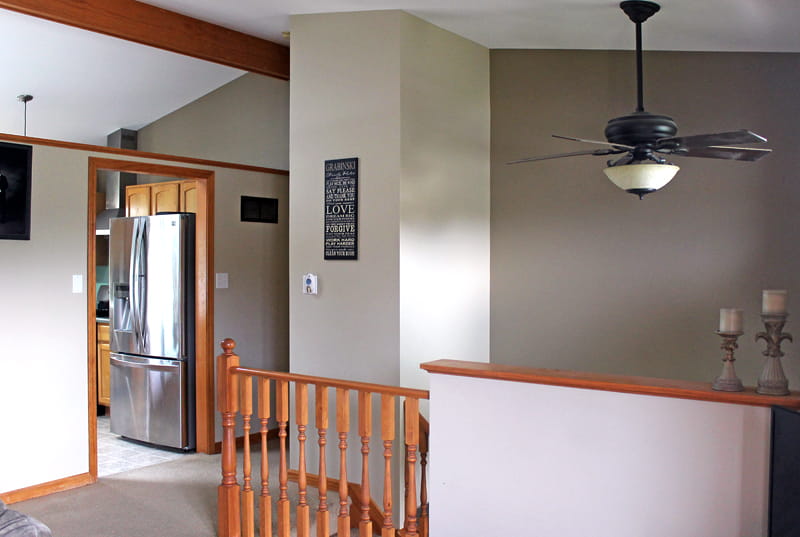 Now that we have the painting done, I desperately want to work on the furnishings and decor. I also want my husband to re-do the railing and the woodwork to match my favorite style which has always been Prairie Style, or more commonly referred to as Mission Style for furnishings. Ever since I can remember I have been drawn to that style, even before Architecture school.
But when we reached a point where we could start really having some fun with new furnishings, we realized that Mission Style was probably not the most baby-friendly style available so I put my dreams on hold. But now that my kids are older, I can't wait to redesign the boring microfiber couch and beat up tables into a brand new Mission Style living room!
There are so many elements that go into redesigning a room, but the great thing is that sometimes just a few key pieces can really help define the style without having to go too overboard, especially if your budget is limited or you don't want to replace perfectly good furniture.
One of those key design elements is an area rug. An area rug can totally change the feel of a room even if you don't change anything else in it. It can make your room feel warm and inviting, and complete by tying together all of the design elements of your room and creating a focal point for family gatherings.
Kalaty Rug Corporation has been a leader in quality, handcrafted rugs for generations. Their goal is to create "Tradition For Today" by combining a wide range of innovative designs and colors and unparalleled service for their customers. All Kalaty rugs are hand made.
Kalaty has challenged me to help you discover the Kalaty difference by showing you some of my favorite Kalaty styles from their new rug collections.
These aren't your grandma's rugs!
Check out just some of the great new designs available at Kalaty Rugs.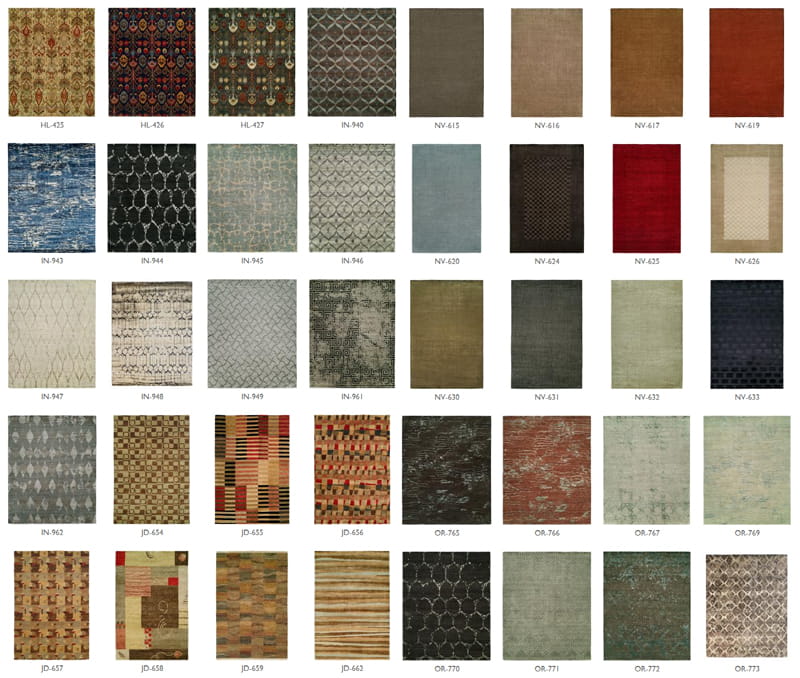 When it came to showcasing my favorite Kalaty rug, I wanted to set it next to some of the Mission Style pieces that I have on my wish list for my living room.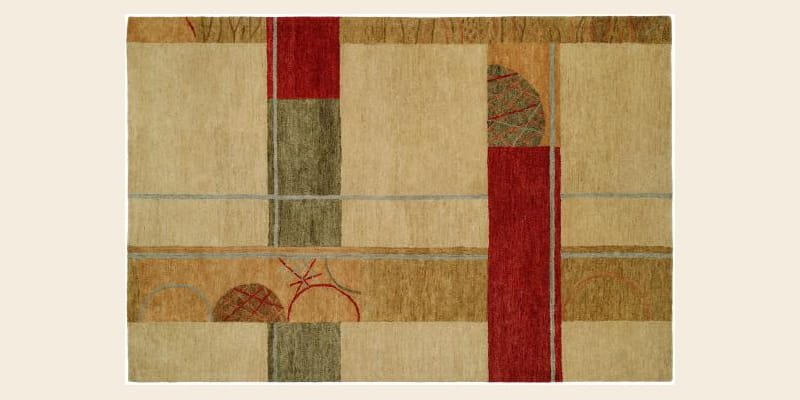 That rug is the Kalaty VT-320 Multi from the Kalaty Ikat Collection. I think it would look great in my living room!
There is also a part of me that one day hopes to have a more contemporary room design, maybe in our family room or when I one day have my own office.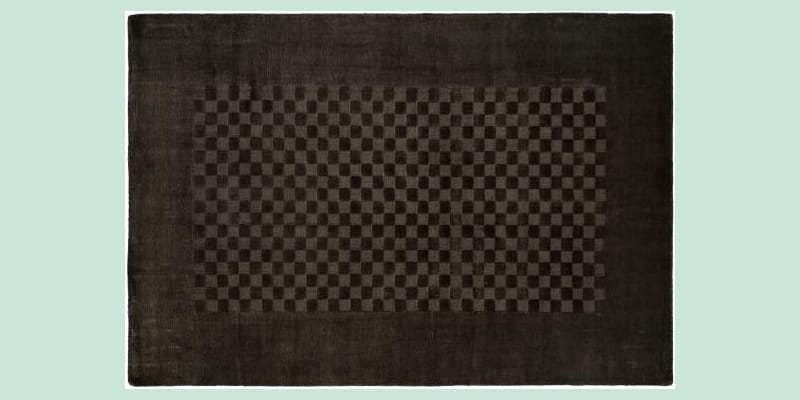 The NV-624 Steel Grey rug from Kalaty's Contemporary Collection would look fantastic with that retro furniture!
For more information about Kalaty Rugs visit Kalaty.com. You can also follow them on their social media channels: Kalaty's Pinterest, Kalaty's Facebook page and Kalaty's Twitter. You can find a Kalaty dealer near you here: http://www.kalaty.com/find-a-dealer.htm.
Kalaty Promotions
Right now Kalaty has some great promotions going on including a rebate program and a sweepstakes where you can win a Kalaty Area Rug valued up to $1,000! Rebates are based upon the size of the rug you purchase and range from $50 t0 $150.
To enter to win a 4'x6′ Kalaty area rug, simply fill out the entry form below. There are multiple ways to enter, so make sure you do them all to maximize your chance to win! Contest ends on December 13, 2014 when 2 winners will be selected at random.
a Rafflecopter giveaway
So, which Kalaty rug is YOUR favorite?
Join our newsletter!
Subscribe to get updates and great stuff via email including subscriber-only goodies like free printables and giveaways.