The holiday season is almost here and so most of us are on the lookout for great gift ideas. Especially for those difficult to shop for people. You know who they are and you likely have at least one of them on your shopping list. If you don't have one on your shopping list, you may actually be the difficult one…and that's a conversation for another time.
One sure-fire way to make those difficult people happy is with technology. Cool, unique technology that takes what they probably already have and makes it better.
In this case I'm talking about a laptop. But not just any laptop. No, an epic laptop that takes laptops to the next level.
Toshiba Satellite Radius 12
The Toshiba Satellite Radius 12 is a 2-in-1 laptop that seriously redefines what you expect out of a laptop. It has a 4k Ultra HD screen made of damage resistant Gorilla Glass and has an LED backlit keyboard. It is designed with the mobile warrior in mind.  In addition to the 4k Ultra HD, the RGB display is Technicolor-certified and supports 100% Adobe® RGB color space reproduction. This means much easier photo editing because what you shoot is actually what you see on this amazing screen.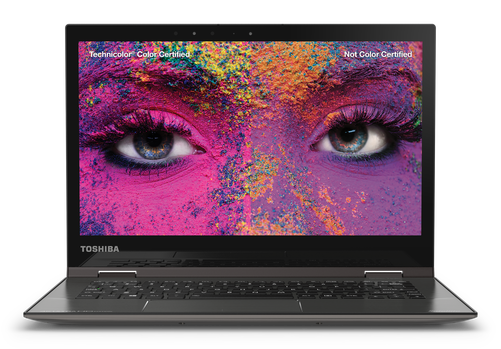 The Radius 12 is a 12.5 inch convertible laptop with touch screen making it function as a laptop or tablet in whatever way that you need. It has 5 different viewing modes for extreme versatility. It is compact, sleek and highly mobile, but also highly functional as well.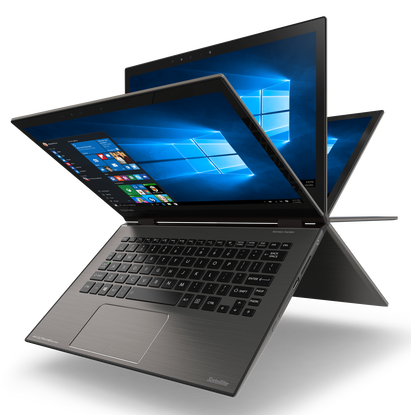 The Radius 12 is designed for windows 10 and is one of the very first small screen PCs with facial recognition through Windows Hello, making logging in to your PC as easy as looking at the screen. It also is one of the first ever Windows laptops to run on Intel's new 6th generation Core processors, making it one of the most powerful PCs ever.
The best place to get your hands on this amazing laptop is at Best Buy. Best Buy is THE destination for innovative new mobile computers and devices. They make shopping easy and have everything you need to make shopping for that hard-to-shop for person on your list, a breeze.
What is your favorite feature of the Radius 12?
Join our newsletter!
Subscribe to get updates and great stuff via email including subscriber-only goodies like free printables and giveaways.