The best way to get financial peace of mind, bottom line, is to save money. But obviously that's easier said than done, because if it was easy, you would already be doing it. So to help, I came up with what I am calling "The Savings Game" inspired by the "52 Week Money Challenge" that has been circulating around.
The savings Game
The Savings Game is easy to follow, you just need 2 dice and the printable sheet below. At the beginning of each week you roll the dice, and the number you roll will correspond with specific dollar amount. That dollar amount is what you save that week. Each week you roll again. You will save anywhere from $1 to $50 a week, with $25 (the number 7) being the highest probably to roll so you can expect to average saving around $25 per week.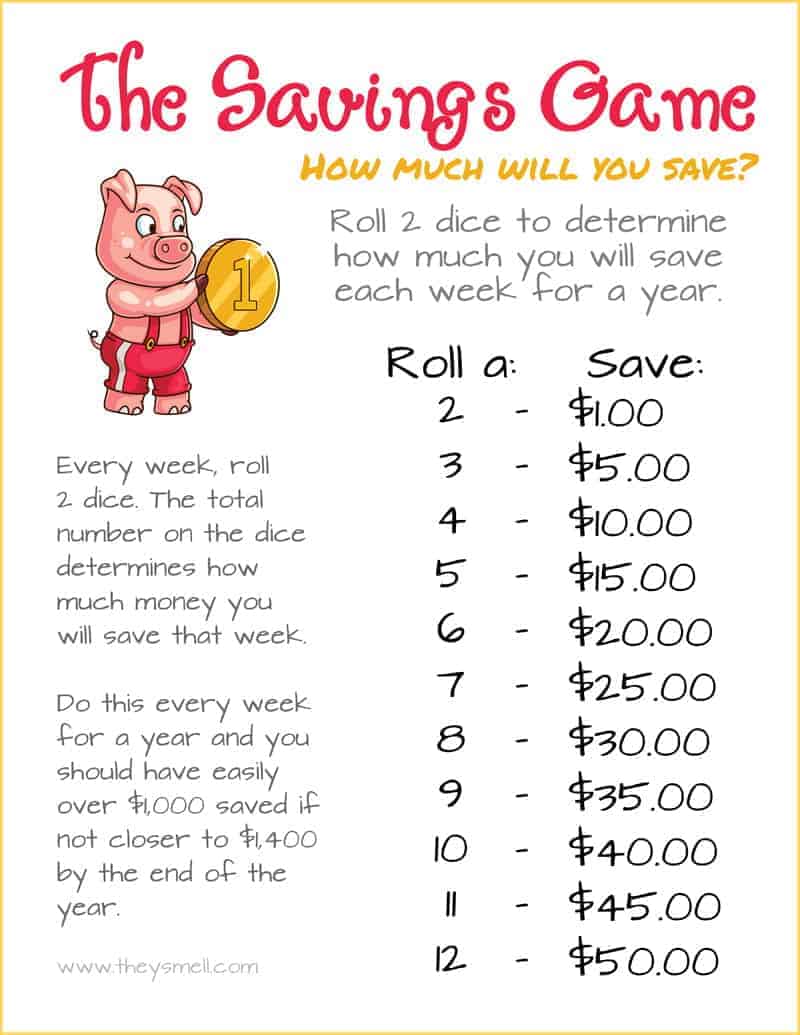 The Savings Game makes saving fun and you can even get the kids involved by having them roll the dice each week to help them understand the importance of saving money.