This post was sponsored by SelectBlinds.com as part of an Influencer Activation for Influence Central.
I remember when I was pregnant with my son many years ago and how before he was even born, I was buying outlet covers, baby gates, corner bumpers for the coffee table and cabinet locks. Oh those cabinet locks. Every parent's nemesis, because half the time you would forget they were there and slam your fingers in the cabinet door when it slammed back on itself. We also had a guard in front of our stove knobs, we bought a huge "hearth gate" for around our TV and anchored the tall speakers to keep them from falling on our son.
Yet there was something we never considered.
We had mini blinds on almost every window in our home. Even the one in his room.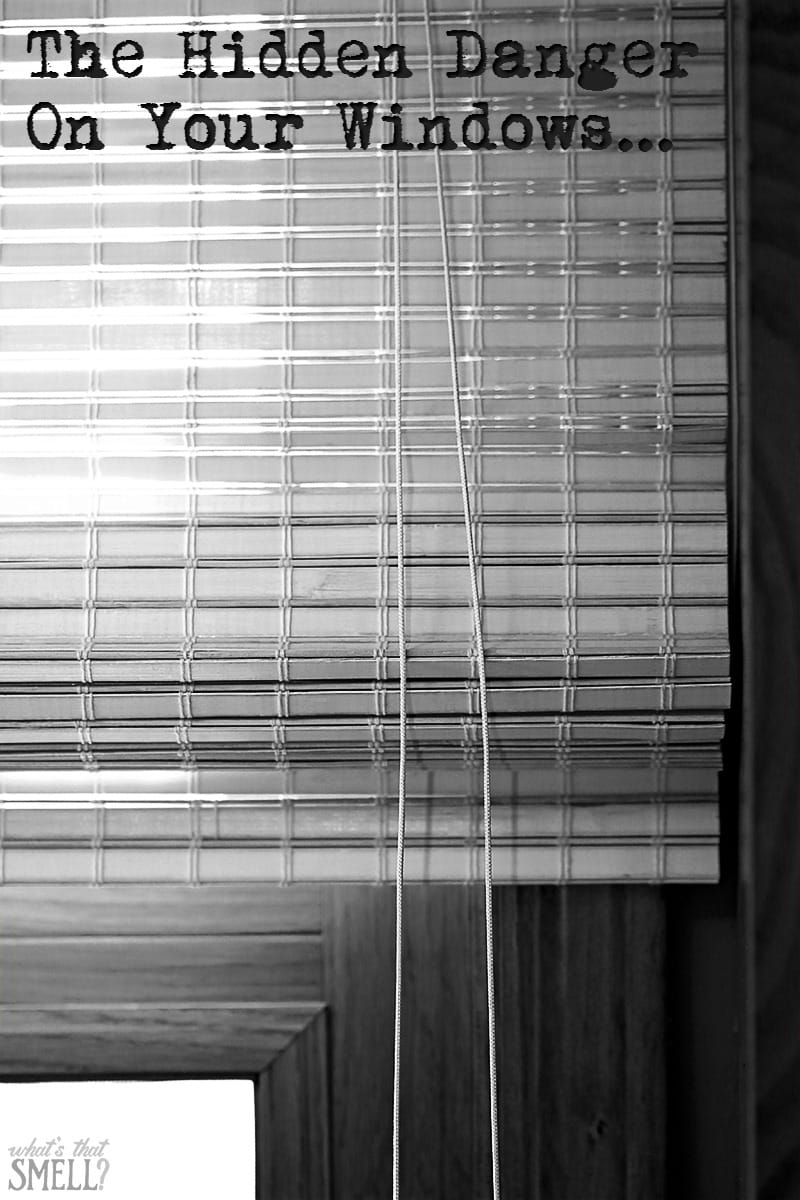 Did you know that preventable accidents are the #1 cause of child death causing over 1,000,000 deaths per year? PREVENTABLE. That number is staggering. No parent wants to be one of those statistics and most of us are doing the best we can to make our homes safe for our kids, but sometimes there are things that you just don't realize are a potential hazard. Like the cords on window coverings. Every month a child dies from being strangled by the cords on blinds and other window coverings. This is a 100% preventable danger.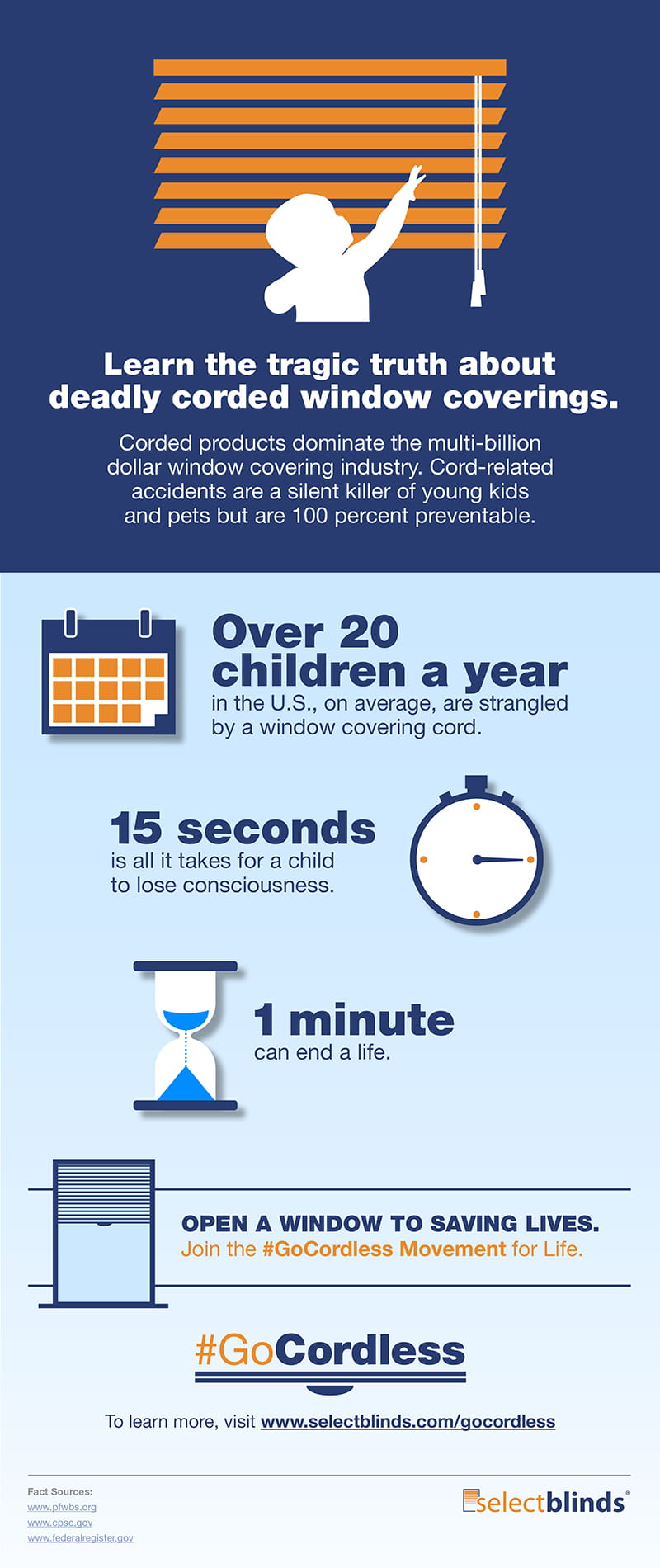 SelectBlinds.com wants to change these statistics and help you make your home safer for your family. On March 31, 2016, they became the first ever custom window covering company to go 100% cordless! Not only that, they have teamed up with a group called Parents for Window Blind Safety to help educate and empower parents to make safer choices for their home and family. They want to save the lives of kids by changing the window covering industry.
Cordless window coverings can help prevent needless deaths of children (and pets) and they are attractive and super easy to use. We have implemented them in almost every window of our home and I feel so much safer without the cord. Only my small, high kitchen window has a cord on it but it's kept up and out of reach. If you have corded window coverings but can't immediately replace all of them, SelectBlinds.com is offering FREE cord cleats to help you keep the cords up and out of reach. You can learn more here: free cord cleat program.
#GoCordless
SelectBlinds.com wants to inspire everyone to "go cordless" and as part of their partnership with Parents for Window Blind Safety, they are sponsoring a monthly contest where they upgrade an entire home, apartment, military housing unit or daycare facility with cordless window coverings at no charge! You can nominate a real life hero (a friend, family member, colleague or even yourself) with an inspiring story for the Project Cordless giveaway here: SelectBlinds.com Project Cordless Giveaway.
As parents we can't protect our kids from every danger that lurks in our daily lives, but there are some things that are fully within our power to do. Ensuring that corded window coverings will not be one of those potential dangers is a simple change that can keep another child from becoming one of those heartbreaking preventable statistics. I challenge you to #GoCordless by entering the giveaway, taking advantage of the free cord cleat program or, if possible, eliminating all of the corded window coverings from your home.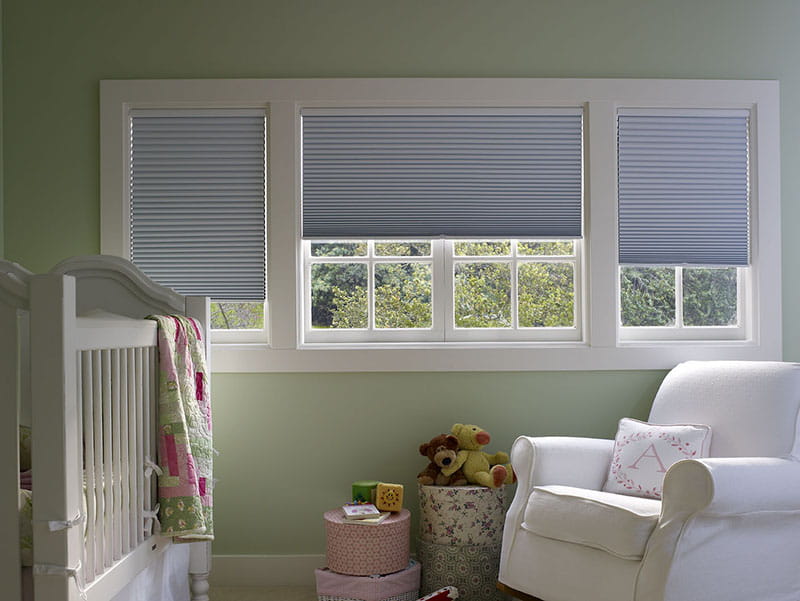 Cordless = Peace of Mind.
Did you realize the dangers posed by corded window coverings? Have you made any changes to help make your home safer for your children?
Join our newsletter!
Subscribe to get updates and great stuff via email including subscriber-only goodies like free printables and giveaways.