This post is sponsored by Atlantic Records but all opinions are my own.  
If you haven't seen The Greatest Showman movie, it is an absolute must-see. It's one of those movies that the whole family can enjoy that just seems to provide one entertaining moment after another. And to pull off a musical film in this day and age, it must be good.
If you have seen it, I'm sure you are like me and loved it. I have seen at least 3 times and I have the soundtrack on my phone and I listen to it quite often. Hugh Jackman was fantastic as P.T. Barnum, who knew he could sing!
Because we are all such fans of The Greatest Showman, and because we all (even if you won't admit it) love to sing along with the songs, Atlantic Records has released two fun new projects:
The Greatest Showman – Sing-A-Long
The Greatest Showman – Reimagined
The Greatest Showman – Sing-A-Long
The Greatest Showman – Sing-A-Long is a deluxe edition of the original The Greatest Showman soundtrack. It is packaged as a hardcover book with a 32-page booklet that has all of the lyrics to the songs on the album. It also contains a bonus disc with instrumental sing-a-long tracks so that YOU can be the star of the greatest show on Earth!
The Greatest Showman – Reimagined
The Greatest Showman – Reimagined contains all of the songs from the original soundtrack (written by GRAMMY®, Tony, and Academy Award-winning duo Benj Pasek & Justin Paul ) sung by an amazing cast of new artists.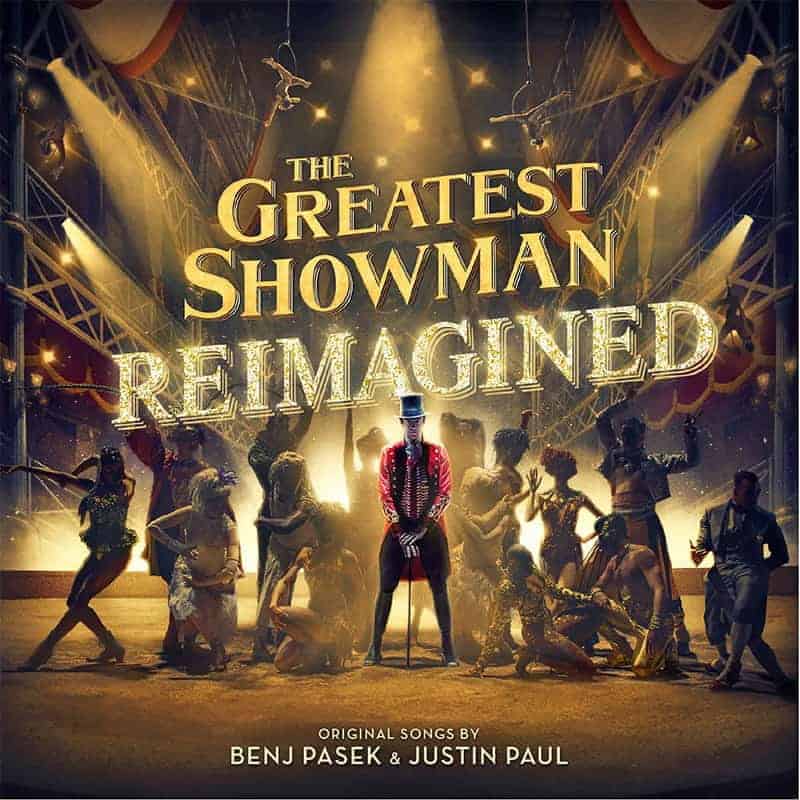 Take a look at this lineup of superstars who contributed to this wonderful album:
Tracklisting:
The Greatest Show – Panic! At The Disco
A Million Dreams – P!nk
A Million Dreams (Reprise) – Willow Sage Hart
Come Alive – Years & Years and Jess Glynne
The Other Side – MAX and Ty Dolla $ign
Never Enough – Kelly Clarkson
This Is Me (The Reimagined Remix) –Keala Settle, Kesha and Missy Elliott
Rewrite The Stars – James Arthur and Anne-Marie
Tightrope – Sara Bareilles
From Now On – Zac Brown Band
Bonus:
The Greatest Show – Pentatonix
Come Alive – Craig David
This Is Me – Kesha
I think my most favorite Reimagined song on the album is the Pentatonix version of the The Greatest Show, although Panic! At The Disco did an amazing job too. Being the main song of the movie, this song is just my favorite no matter who sings it. My next favorite song is A Million Dreams from P!nk. I just love hearing her voice on that song. it's such an inspiring song that reminds me that I can achieve my dreams no matter what other people think about them. Her daughter was so super cute on the Reprise version of the song too.
We all already sing along to these great and memorable songs, hearing other voices on the songs and having the ability to do your own sing-a-long, takes them to the next level. It's so much fun!
Buy The Greatest Showman – Reimagined and Sing-A-Long Version