Living in a small town is a unique experience, especially if you did not grow up in a small town. I did not grown up in a small town, but moved to one as an adult because we felt it was a great fit for our family.
Moving here I expected a slower pace. I expected people to be nicer. I expected less traffic. I expected the "everyone knows everyone" sort of atmosphere. All of these were things I looked forward to and they have come true.
I did not, however, expect these sorts of same personal things to roll into our consumer sensibilities.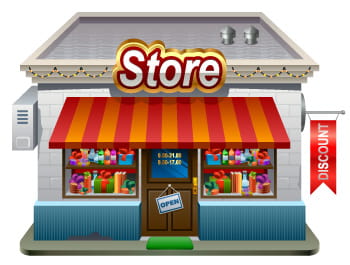 When we first moved here, we would always talk about how we didn't mind the longer drive to the store and the mall. We enjoyed driving through the country and appreciated it even more after dealing with mall traffic to do our grocery shopping – 35 minutes away. But slowly we began to engross ourselves into our town. Taking the time to see what local shops had and how they compared to the bigger stores we used to shop at.
And we slowly learned the benefits of shopping local.
I told you a bit about why I shop local in my first post about Small Business Saturday, and now I'm going to tell you a bit about a personal experience we have had that really helps to illustrate the benefits of shopping local.
Not long after we moved in, we called a local shop about a repair we needed on the house. They were honest, fair, and my husband seemed to hit it off fairly well with the owner. Over time my husband called them for a few things here and there and they continued to build a professional and friendly relationship. More recently they were talking and my husband mentioned that I designed and built websites for local small businesses, and that we were in need of some additional work done around the house. In the end, they agreed on a trade of services, just like the good old days.
But not every relationship with a small business involves barter or trade. Sometimes you benefit with personal customer service. Sometimes you benefit because you are contributing to your local economy. Sometimes you benefit simply from knowing that the person you just paid for your purchase feeds their family with that money.
I firmly believe in shopping at small businesses whenever possible. People often claim that prices are higher but my mom and I recently compared flooring prices at a local individually owned flooring store to those at a major home improvement chain. The prices were almost exactly the same, actually the big box store was more expensive until we factored in the 10% military discount they offer. And actually, we are planning on asking if they will match the 10% discount, and I'm optimistic that they will. I'll let you know.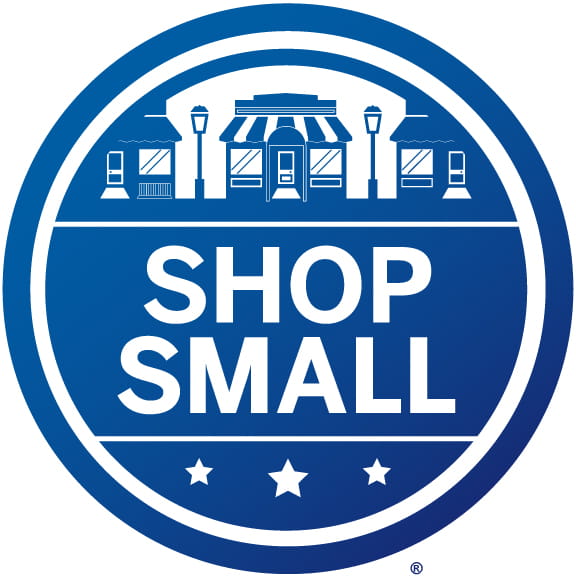 Small Business Saturday
November 24th is Small Business Saturday. This day sits between Black Friday and Cyber Monday and was created to help support small businesses across the globe. I know I will be shopping local on Small Business Saturday!
What is Small Business Saturday®?
Small Business Saturday is a day for everyone — from the business owners who create jobs to the customers who buy locally — to support small businesses that invigorate the economy and keep communities thriving.

It began in 2010 when American Express founded Small Business Saturday to help small businesses get more exposure during one of the biggest shopping weekends of the year. Last year, over 100 million people came out to shop at independently-owned small businesses on the day. Now, in its third year, Small Business Saturday will be even bigger. American Express is offering free and easy-to-use tools to help small businesses get the most out of the day and tools for consumers to show their support.
Join our newsletter!
Subscribe to get updates and great stuff via email including subscriber-only goodies like free printables and giveaways.