When my kids were little, I had absolutely no idea how to teach them how to read. I looked at a lot of books, but nothing seemed right for us. Eventually, Alphie the Alphabet Caterpillar was "hatched" and I used it to teach all three kids to read. Use this fun activity to teach the alphabet to your preschooler. It's a fun and easy way to learn letter recognition and beginning phonetics.
Scroll to the link at the bottom to print the PDF.
Teach the Alphabet
Alphie is a super simple and fun way to teach the alphabet to your preschooler. I've included complete instructions as part of the PDF, but, here's the 30 second explanation.
Alphie's body is made of individual circles, and each circle has an upper and lower case letter printed on it. Each day, you attach one circle to the caterpillar's body and help your preschooler identify that day's letter. Spend the rest of the day learning that letter. You can do everything from writing the letter, tracing it in something tactile like rice, forming it out of Play-doh, finding magnetic letters, or anything else that you can think. By the end of the day, your preschooler should be able to identify the letter.
Be sure to scroll to the bottom of the page and download your free PDF copy of Alphie the Alphabet Caterpillar!

What's Next?
Once your preschooler knows the alphabet and the sounds each letter makes, they can begin to read. Bob Books are an excellent place to start.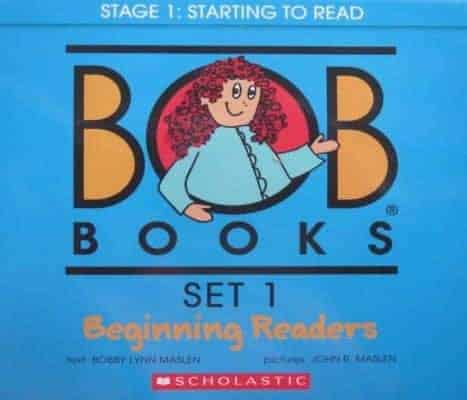 We also used Nora Gaydos & BB Sams' Now I'm Reading! books. Each set has ten mini books, that are about 8-10 pages long. Nice and short – perfect for little people's attention spans. These books offer the typical beginning reading sentences: "A cat. A fat cat. A fat cat ran fast." But, they have a lovely, quirky sense of humor, that both you and your children will enjoy. Ever seen a pig in a wig? Or, a hot yak? Didn't think so.
Level 1 has four books: Animal Antics, Playful Pals, Clever Critters and Big Fun. Level 2 has three books: Snack Attack, Rhyme Time and Amazing Animals. Bonus points: the books are available on the Kindle, so you don't have to worry about losing one of the books, or a toddler destroying the whole set. Sweet!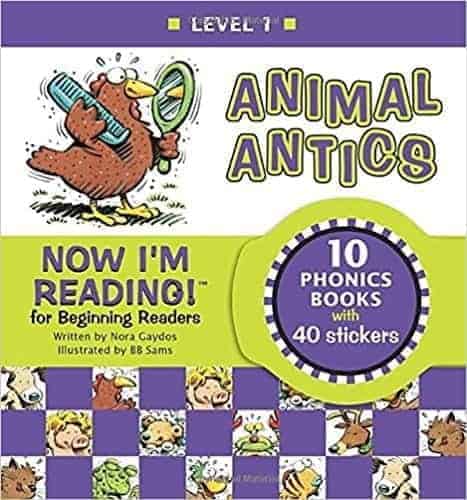 Now I'm Reading – Animal Antics (Level 1)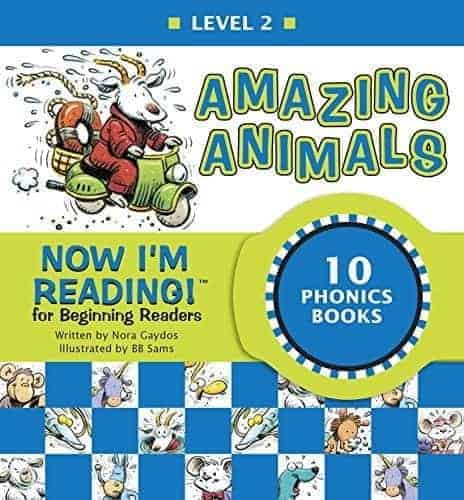 Now I'm Reading – Amazing Animals (Level 2)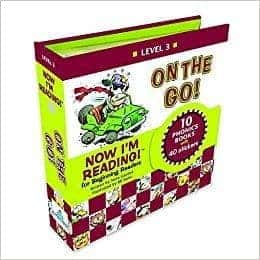 Now I'm Reading – On the Go (Level 3)
Be sure to pin this for later!
Printing
PRINTABLE USE TERMS
730 Sage Street has provided this printable free of charge for personal use. You may NOT link directly to the PDF file, resell, or use commercially. This is  a violation of the terms of the graphics and the copyright. Personal use includes parties, classrooms, home school, church, community activities, etc.
PRINTING TIPS
The PDF should print easily to your default print size without having to change anything. It prints to an 8-1/2 x 11 size sheet which is standard paper size.
Use cardstock so it holds up!
Consider getting a laser printer for your printables, they have come way down in price.
Looking for more free printables? Check out our:
HOW TO PRINT
Print by clicking here –> Alphie the Alphabet Caterpillar