This is a Sponsored post written by me on behalf of Sam's Club. All opinions are 100% mine.
Cats.
They aren't dogs, but there is something about them.
Cute.
Fluffy.
Their eyes are captivating.
Their purr is endearing.
Their moods are, well, forgivable.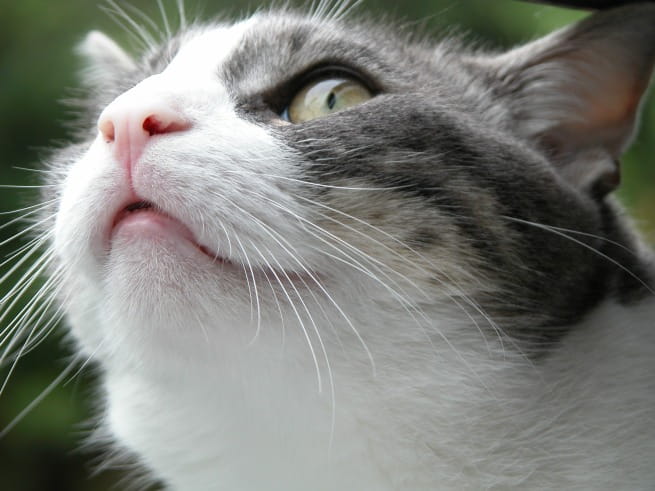 But unlike dogs, cats unfortunately don't potty outside.
Which comes with two issues.
What's that smell?
I'm not doing it, you do it.
It stinks and no one wants to clean the litter box.
I remember when I was pregnant and had an excuse to avoid the litter box. My husband went out and bought one of those automatic ones. Not only did it still stink, but the darn thing had a habit of working in the middle of the night, and it wasn't quiet.
We no longer have cats because my son is allergic, but to this day I can smell a litter box a mile away. No matter what people do to hide it, there is usually a slight smell that wafts through.
Which is why Tidy Cats® has teamed up with Glade™ to become litter's new power couple.
About Tidy Cats® with Glade™ Tough Odor Solutions
The trusted power of Tidy now comes with Glade™ Tough Odor Solutions. It's more than just the combination of two, trusted products; it's litter's new power couple.
No longer does the litter box have to be the job no one wants and everyone dreads!
Stock up on the new Tidy Cats with Glade at Sam's Club. They have a twin-pack of easy-to-handle jugs that will help keep your feline friend's area smelling fresh, keep your house from smelling like a littler box and make the job of cleaning it a bit more tolerable.
Join our newsletter!
Subscribe to get updates and great stuff via email including subscriber-only goodies like free printables and giveaways.