It's a well-known fact that some of the busiest people on the planet are moms. They do everything.
From sunup to sundown moms get pulled in every direction possible, and we love it.
We have school drop-off, chores, then school pick-up.
That's the easy part of the day.
The after school activities are what keeps us on our toes. Take one kid to karate, the other to dance, and tutor them both while driving back and forth.
On the way home the thought of dinner pops in your head, and so does the fact that you haven't done the dishes yet today and the pan you need is still dirty.
Might as well order dinner.
Cell phone is dead.
This is a problem.
Unfortunately for a lot of us busy moms this happens a lot. While we're running errands during the day we are constantly using our phones.
We check calendars, make phone calls, text teachers, check in with spouses, Google directions, and ask Siri where the nearest gas station is because we have no idea where we are and should have checked the directions before leaving the house.
The last thing we need is to have a dead cell phone.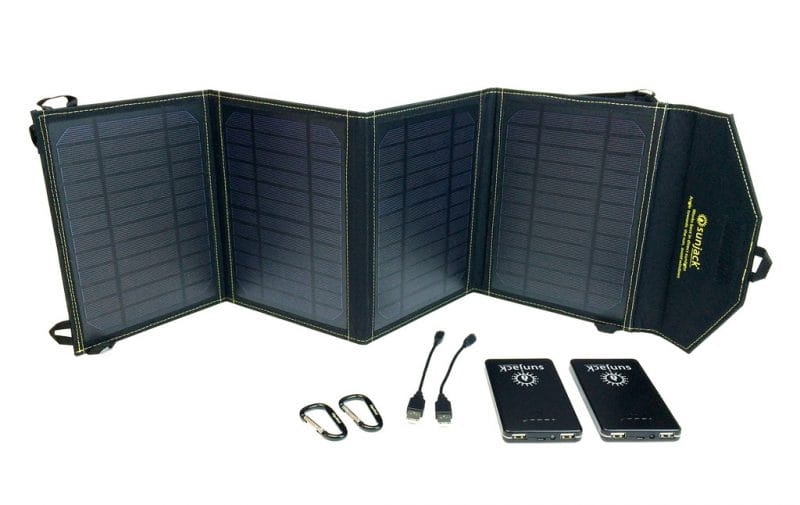 Since our cell phones are quite literally and extension of ourselves, and serve as a lifeline in so many situations it is imperative it always has a charge.
The problem is that it has always been difficult to charge on-the-go. We either bring our wall charger and hang around a public outlet just to make a phone call, or have the "be quiet and listen to what I have to say, my phone is about to die" conversation.
Neither of these options are very appealing, especially when you have kids who love to wonder away from you.
SunJack is a portable solar powered charger that takes the stress out of leaving your house with your phone battery at 20%. Because let's face it, when your phone battery hits 20% it'll be dead within an hour. Guaranteed.
How does this help moms?
Think about all the times you're sitting at a sporting event. This is just one of the places you can take a SunJack to gain 'juice' that you can use to charge your phone at a later date.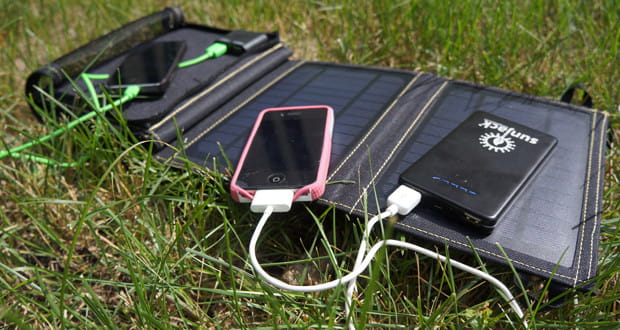 The 20 Watt solar charger is stronger than both of the Apple brand chargers. You can either charge up from the included battery, or directly from the SunJack itself. The battery stores the collected energy, so you can easily switch to it if it becomes too cloudy or dark to power up the SunJack.
Without a doubt the best part is that you can take it anywhere, there is no holding you back.
SunJack is sure to be a lifesaver.
Shop SunJack » SunJack on Facebook » SunJack on Twitter
Have you ever felt stranded because your phone died?