Our blog is participating in a sponsored blog ambassador program from cwist. As a part of this program we have received paid compensation for placement of digital advertisements and specific postings related to cwist.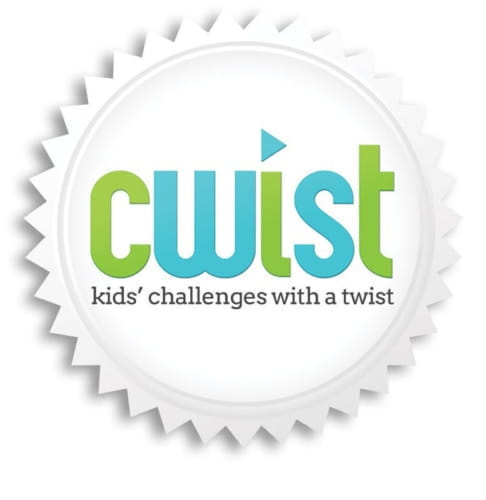 My son is entering fifth grade next year and as he approaches middle school the challenge to prevent summer slide increases. There are so many thing to distract him the older he gets. He has more friends, more freedoms and spends less and less time inside the house. While this is fantastic news from a physical perspective, it can leave his academics neglected. A for a kid who loves to read, providing a little incentive is all we need to keep him sharp and focused.
A few weeks ago I told you about a new online site that helps you "eliminate the nag" called CWIST, which can help parents motivate and inspire their kids to keep reading all summer so they start the next school year without having moved backwards academically. It allows them to pick right up where they left off in the fall.
Our school doesn't have a recommended summer reading list that I can find but there are plenty of resources online where you can find recommended reading lists by grade level. Your local library may also have them.
But once you have these lists, how do you motivate your kids during the summer?
You don't want to have to nag, and frankly they just don't see the value in spending all summer reading.
CWIST can help!
How to use CWIST: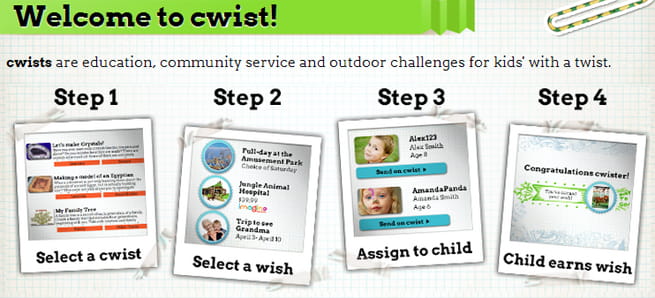 CWIST for summer reading:
With CWIST you can setup summer reading lists and allow your kids to earn the items on their wish list. If you don't have a summer reading list, you can browse CWIST and find an age-appropriate reading list already setup. When I searched there were 177 summer reading CWISTS!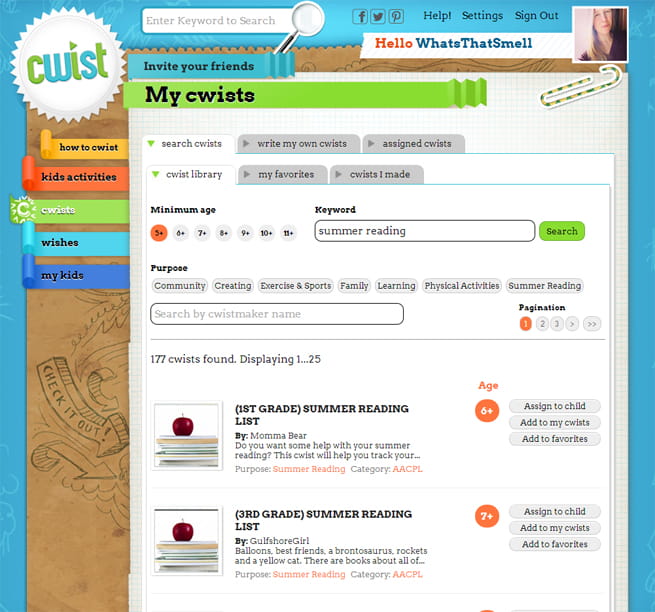 I found a great list full of books for fifth graders that I know my son will enjoy reading and enjoy checking things off to earn things from his wish list.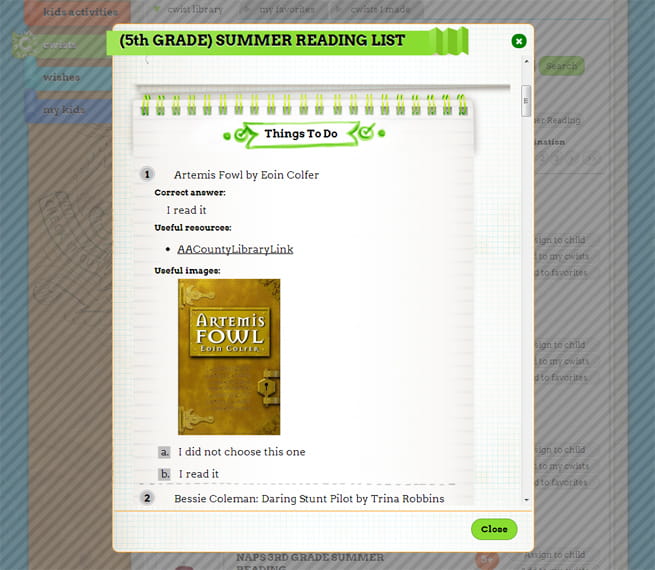 We are setting up his wish list and he has chosen some apps he would like for his iPod and some special activities like movie rentals, and commencing with a water park visit when he completes ALL of the books on the list.
Do your kids have a summer reading list? What would they like to earn simply by reading the books on the list?
CWIST adds a new twist to keeping kids motivated!
For more information and instructional videos about using and getting the most out of CWIST, visit: How to CWIST.
Join our newsletter!
Subscribe to get updates and great stuff via email including subscriber-only goodies like free printables and giveaways.