Stuck In Bed Fitness
for
SocialSpark
. All opinions are 100% mine.
Many of us take for granted the fact that we can go for a run or a walk whenever we want.
We can hit the gym.
Or not.
We can ride a bike.
Or not.
We can swim.
Or not.
If we want to workout, we can. Obviously we know we should as much as possible, but even if we choose not to, at least we have the choice and the ability to take control of our health.
Have you ever considered, however, that there are people out there who can't simply lace up their sneakers and go for a jog? They are limited in their mobility and sometimes can't even get out of bed. How do they maintain their fitness?
Even if they want to get or stay in shape, they are stuck. Literally.
But limited mobility shouldn't have to equate to lack of movement, and a company called Stuck In Bed Fitness has created a way for those who are stuck in bed, to take control of their fitness with their unique product.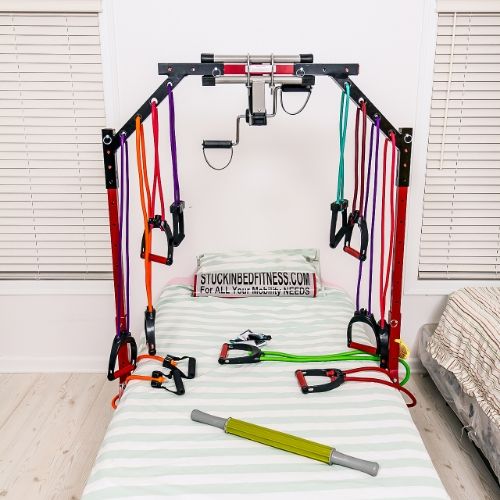 Whether you are recovering from an injury or dealing with a long-term disability, Stuck in Bed Fitness has a solution for you from basic mobility to ultimate fitness.
Benefits of The Stuck in Bed Fitness Solution
Can be used from recliner, wheelchair or standing up
Target all muscles groups
Resistance bands are safe and effective
Vary your workout by combining different tensions and grips
Cords come in different levels of resistance
Use one, two or three bands in each hand to increase resistance
Hand and foot pedaler for cardio
Device can assist you into and out of bed
Your health and YOUR recovery in YOUR hands!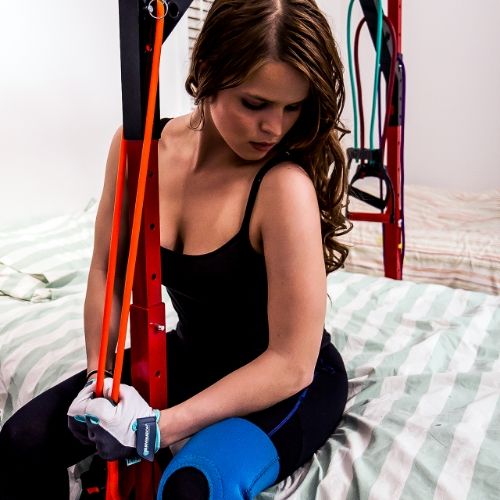 We all know that fitness is an important part of staying healthy, and everyone deserves to have the ability to stay in shape. I love the idea that Stuck In Bed Fitness offers everyone an opportunity to keep their bodies fit. It empowers everyone, no matter what their mobility situation, to be able to be in charge of their own fitness.
Do you know someone who has limited mobility who would benefit from this product? Have you ever been stuck in bed and wished that there was a way that you could maintain some level of fitness?
Join our newsletter!
Subscribe to get updates and great stuff via email including subscriber-only goodies like free printables and giveaways.

This is a Sponsored post written by me on behalf of