Buca di Beppo®
. The content and opinions expressed below are that of What's That Smell?.
Sometimes plans change at the drop of a hat. Mistakes happen. Suddenly your family is left without a turkey and your favorite pie.
When the clock is ticking down towards your Thanksgiving celebration, mistakes like a completely frozen turkey can ruin the occasion.
Or so you thought. Sometimes a completely frozen turkey can lead to the most delicious silver lining possible.
Have a Buca Di Beppo Thanksgiving Feast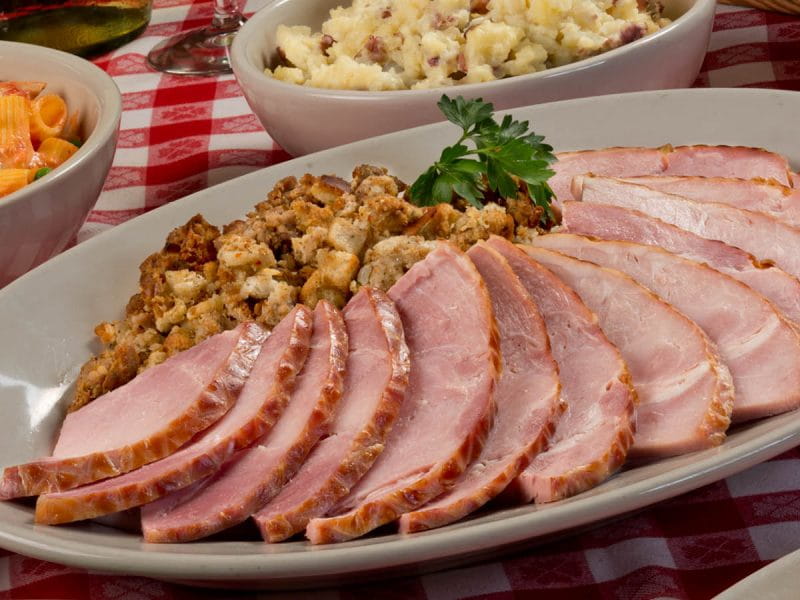 Buca di Beppo offers a unique Italian style Thanksgiving feast, big enough for three people all the way up to 20. Even if you didn't forget to thaw (or buy…) your turkey, this is an excellent option if you're looking for a way to allow everyone to de-stress and enjoy the festivities this year.
Everyone knows the scene, seeing mom or grandma running around like turkeys with their heads cut off  (pun definitely intended) making sure every single dish is perfect, everyone has a drink, all place settings are ready to go, and that the Thanksgiving meal will start on time as planned.
This is a lot of stress for a single person to take on all by themselves.
I know what you're probably thinking: "It's tradition! That is how we've always celebrated Thanksgiving, why stop now?"
You're right.
But the best part about traditions is making your own to pass on to your children and grandchildren. Somewhere in the past our ancestors came up with our traditions. They chose to serve cranberry sauce, or ham, but times change and it isn't always possible to keep them going.
The best thing we can do is to create a new tradition in their place to honor them.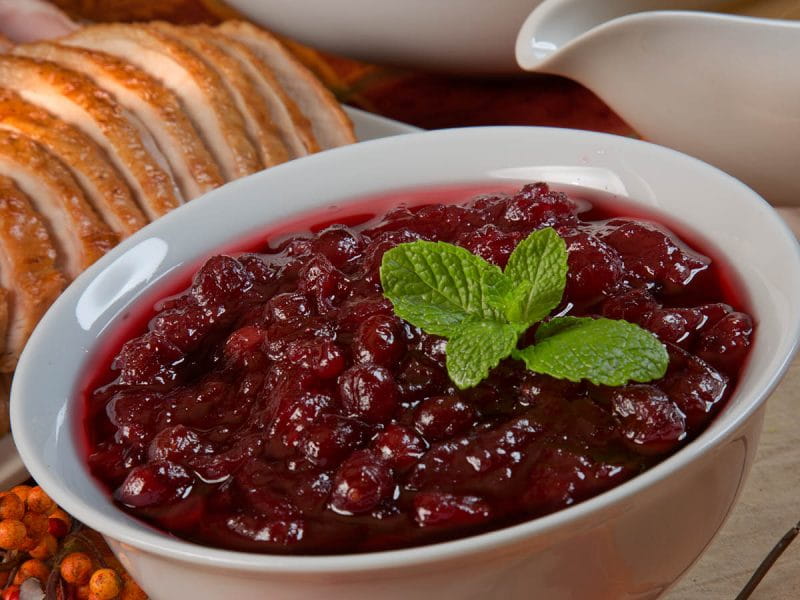 Buca di Beppo is exactly how I would create a tradition. Italian style thanksgiving feast. Doesn't that sound  mouth watering?
The magic happens when you realize you can dine-in at Buca di Beppo, or take advantage of their curbside pickup (available at most locations). Curbside pickup sounds like a wonderful alternative to slaving in the kitchen for two days straight.
It makes Thanksgiving dinner easy. When a holiday is easy it gives us all more time to spend with our loved ones. We can catch up, reminisce, and spend the precious time together that only comes once per year.
Buca di Beppo Thanksgiving Feast Options
The fact that Buca di Beppo caters to those looking to dine-in, and take-out is truly a blessing in disguise. It allows them to make Thanksgiving perfect for every type of customer. Some people treasure the act of eating at home, while others look for a well needed change of scenery. There are options for you.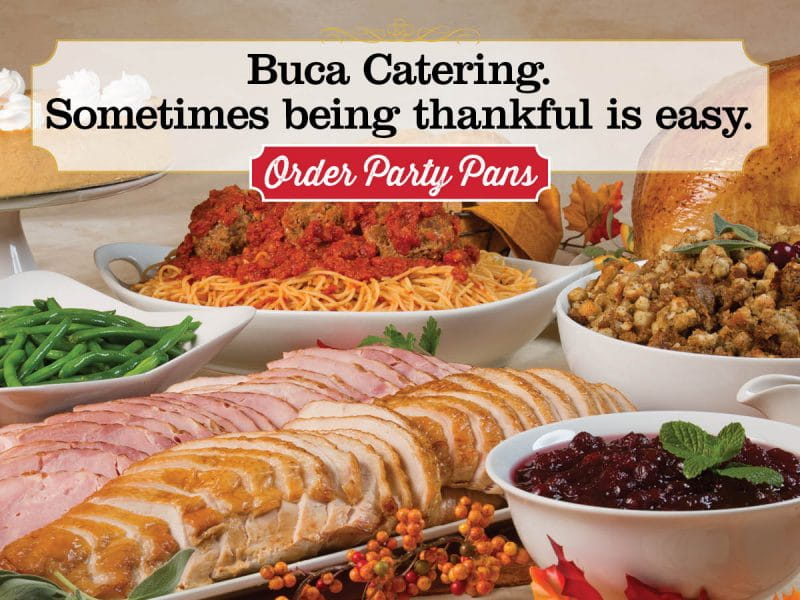 What's included? Sliced White Meat Turkey or Hickory-Smoked Ham, Homestyle Gravy, Roasted Garlic Mashed Potatoes, Spicy Italian Sausage Stuffing, Green Beans, and Cranberry Sauce.
Traditional Turkey Dinner – Make Your Thanksgiving reservations
The only difference between your two options here, is with the Traditional Turkey Dinner you get a pumpkin pie as well.
A small feast serves 3 and is $53.99
The large feast serves 6 for $98.99
Thanksgiving Feast To-Go
For those of you wanting to take the magic home, the feast to-go is for you.
Choose a half-pan (serves up to 10 people) for $159.99 or a full-pan (serves up to 20 people) for $299.99.
That's money well spent for a peaceful and worry free Thanksgiving with your family.
GIVEAWAY
Enter to win a Turkey Feast Giveaway $100 Buca di Beppo gift card by simply answering the following question in the comments below:
What is your favorite Thanksgiving experience?
Join our newsletter!
Subscribe to get updates and great stuff via email including subscriber-only goodies like free printables and giveaways.

This post brought to you by