Raising my children is one of the most fulfilling parts of my life – every day brings new joys and new challenges. Unfortunately, kids accumulate a lot of stuff over the years, and so one of my recent challenges has been figuring out how to store it all. It's easy to make eco solutions for a one bedroom dorm in college, but for a family home it gets trickier. But with a little creative thinking, all your family's stuff can have an eco-friendly home.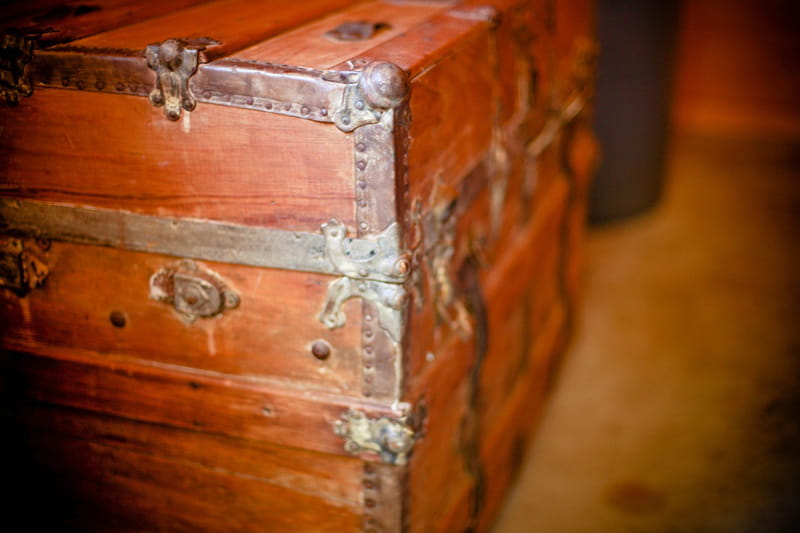 Reduce
The first step to making space in your home is to have a clear out – and there's no time like the spring. Get all your family members together to go through their bedrooms and decide what needs to go. Ask questions: "Have we used this in the last year?" "Could this be used for something else?" "Am I too big/old for this?" Outgrown toys and clothes can be passed down to younger children, while similar age or sized kids can swap their stuff. Any leftovers should be repurposed or donated to charity.
Re-think
Think again about how you are storing your stuff – is your space being used efficiently? Fun and personalised over-door hooks can be used for holding everyone's outdoor clothes, with one colour peg for each person, and use wall-mounted shelves and drawers at a suitable height to keep not-for-kids items like medicines, entertainment, and sharp objects out of harm's way.
Re-use
Use some of the leftovers of your clear out to repurpose into storage containers. One great example from UK storage provider Safestore is to take an old CD tower or toy shelf and mount it the wall for keeping fragile ornaments safe. Collapsible laundry baskets are useful for kids' rooms, and consider how you could re-use old tubs and crates for storage. In a child's bedroom, you could adapt an old storage tub, milk crate, or chest into a small chair by attaching a cushion to the top – the box then doubles as storage for toys and games.
Recycle
When replacing worn out storage containers, or shopping for new ones, keep an eye out for sustainably made products. For food storage, save jam jars and juice bottles for storing dry food, or look out for recycled cardboard magazine racks or storage boxes when organising your recipes and utensils. Large recycled storage bags are available, and particularly useful for storing stuffed toys and blankets. When you are looking for wooden furniture, check charity shops and antique stores for high quality second hand items, or keep an eye out for certifications of reclaimed wood, such as the Forest Stewardship Council's logo.
Join our newsletter!
Subscribe to get updates and great stuff via email including subscriber-only goodies like free printables and giveaways.