Nutrition plays such a critical role in any journey towards wellness. Without proper nutrition
, any other attempts at improving your health and your life end up being limited. The old adage "you are what you eat" really rings true when it comes to a healthy body.
Cuisinart CTG-00-SPI Food Spiralizer, Black
FOOD TIP: A spiralizer is a great way to add veggies to your diet. There is something about thinly sliced veggies and spiral veggies that is more appealing to kids too.
You'd be amazed at all of the additional fun ways you can serve up veggies and the kids will actually eat them. You can cook them up and use them like noodles or serve them in a salad instead of lettuce. Lots of great ways to add more nutrition into your family's diet.

MY LATEST VIDEOS
I chose this Cuisinart Food Spiralizer because I liked the idea of the veggies going into the enclosed container instead of just out in the counter. It's also vertical which makes it more versatile for those of us who are left-handed.
Around my house, we struggle with trying to add healthier foods into our diet. It can be a challenge to serve the most nutrient dense vegetables and make them taste good enough that everyone will actually eat them. For years I didn't eat broccoli because of the texture. I enjoyed it at restaurants but at home when we would make it, it just wasn't the same. The same held true for zucchini and cauliflower as well.
But it's so important to include these type of vegetables and so many others into our diet. Corn and peas are limited in nutrients, and we get tired of the same two choices day in and day out. So, it's about time that I explore creative new ways to incorporate new and different veggies
into our diets.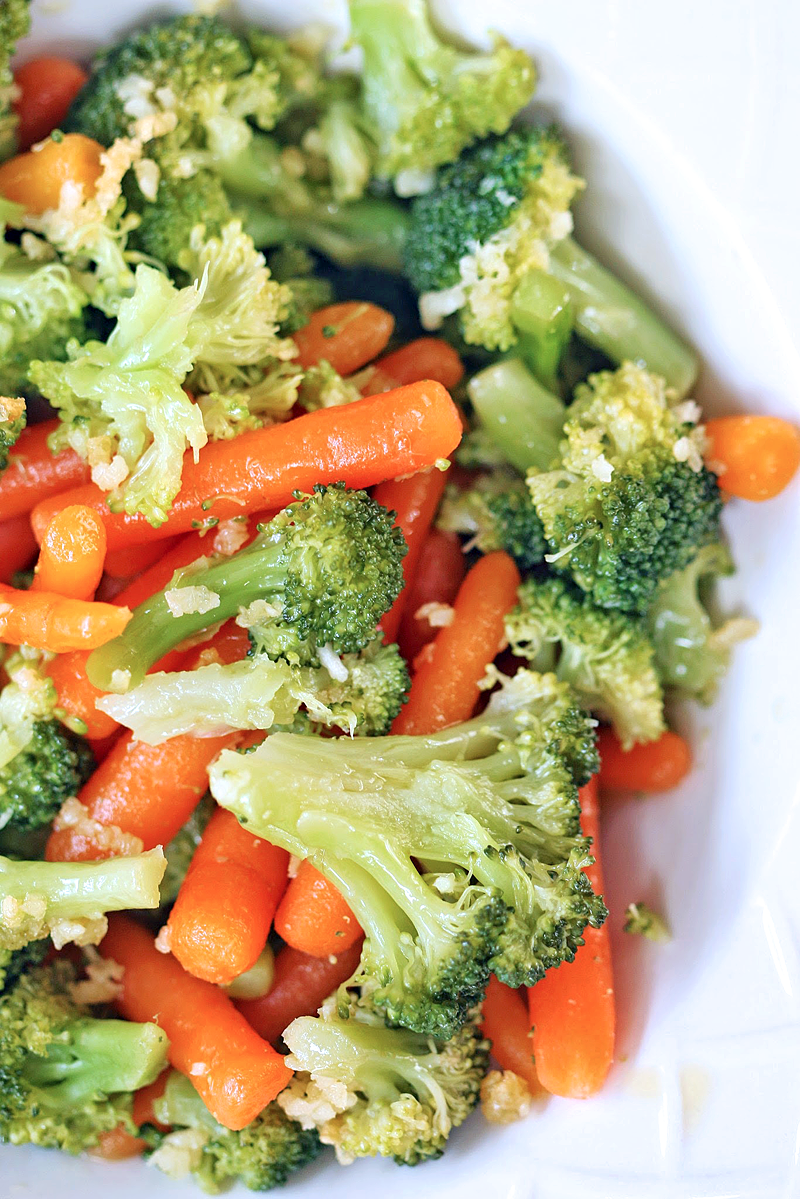 Much to my children's dismay, I started with steamed broccoli and carrots. They took one look at it and I saw the fear in their eyes. Not fear of the unknown, but fear of broccoli. Because we have had it before. And it just never turned out to our liking. It was too firm and tasted too much like a tree. Until now, thanks to my new Circulon Stainless Steel Universal Steamer
.
This steamer is awesome! You can use it on any number of different sized pots. It also fit perfectly on the Guy Fieri 3-qt Stainless Steel Saucepot
.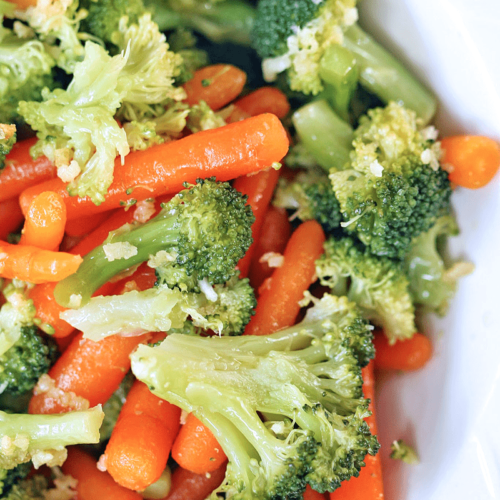 Steamed Broccoli and Carrots with Garlic and Olive Oil #MakeYourMove
Print
Rate
Prep Time:
21
hours
3
minutes
Cook Time:
21
hours
3
minutes
Ingredients
2

cups

chopped broccoli and baby carrots

3

cloves

minced garlic

1/4

tsp

salt

1/4

cup

olive oil
Instructions
Put water in bottom pot and add veggies to the steamer basket. Add lid to steamer basket.

Bring water to a boil.

Steam veggies for about 10 minutes or until fork tender.

While veggies are steaming, add garlic, salt and olive oil to a small saute pan.

Saute until garlic is fragrant, 2-3 minutes.

Pour over steamed veggies.

Serve.
Nutrition information shown is an estimate and is not to be assumed to be accurate. If accurate information is required for your diet or lifestyle, please calculate the nutrition yourself using a tool you trust.
The texture of the broccoli and the carrots turned out perfect in the Circulon Steamer
and the addition of the garlic and oil sauce added just the right amount of flavor. Even my son admitted it actually tasted good, and broccoli is his nemesis!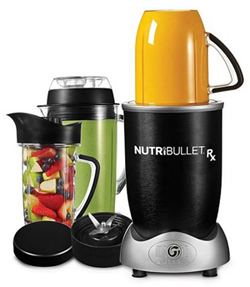 In addition to the steamer pot and the 3 qt saucepot, I also use a Cuisinart 1.5-qt Stainless Steel Saucepan
. This is perfect for making healthy sauces and soups. I use my Kitchenaid 3.5 cup Food Chopper
 to dice up additional veggies like onions and peppers that my kids (and maybe me) will eat if they don't know that they are there. "Hiding" veggies is a technique I have in my parenting arsenal.
The NutriBullet
is a great option for making healthy smoothies, soups, and sauces and makes it easy to "hide" nutrient dense veggies in meals and snacks they will love.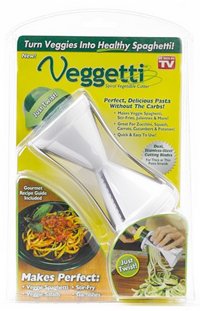 The Veggetti Spiral Vegetable Slicer
 is another great option for making veggies fun. I haven't had a chance to use it yet, but I can't wait to try making "noodles" out of some of their least favorite vegetables and see if it changes their impression of them.
I love the Kitchenaid Food Chopper
for small jobs but sometimes I do have to break out the big guns. My Cuisinart Elite Food Processor. Nothing is too challenging for this machine and it makes it fun to find creative new ways to serve veggies my kids will actually eat.
Next on my list to change their impression of veggies are beets and mushrooms. My son loves mushrooms but my daughter doesn't. Both of them are wary of beets, although my son ate pickled beets once and seemed to like them, even though he won't admit it now. I bought both and can't wait to try some creative new things to help give us all a new appreciation for these healthy foods.
How will you make a move to better nutrition this year?