Kids are messy, and in my house we teach them to wash their hands frequently. We are sort of fanatical about it, but because we don't believe in using chemical hand sanitizers we rely on good old soap and water to keep germs at bay.
Have you looked at the ingredients on a bottle of hand soap at the grocery store? Most of them are filled with harsh chemicals the likes of which are potentially damaging our bodies.
Generally I have been making my own hand soap but sometimes it's hard to do everything myself. Which is why I am glad that products like Mrs. Meyer's Clean Day exist.
Mrs. Meyer's Clean Day products are made from plant-based ingredients (paraben-free) and essential oils that smell great and clean great.
And they have a line of foaming soaps which is the only type of hand soap I will use!
We received two kid-friendly flavors – Apple & Watermelon and they also sent along a cool eco-friendly all-purpose towel and some safe finger paint for my kids to get messy with!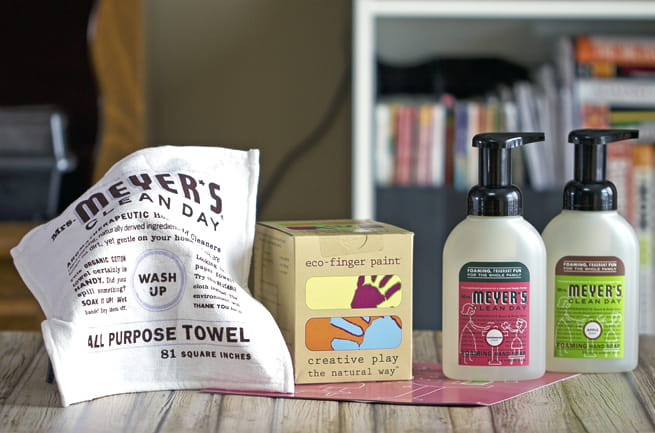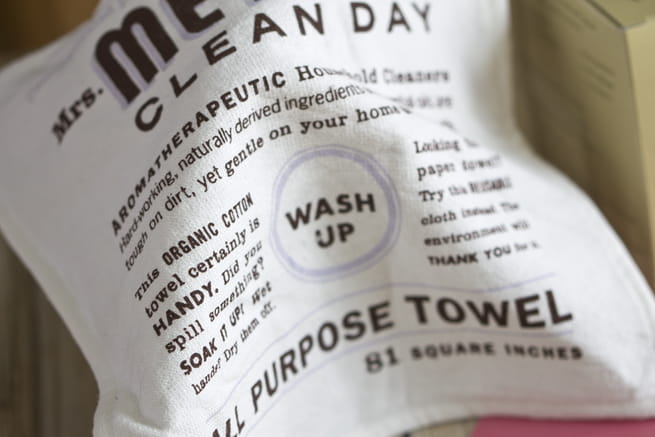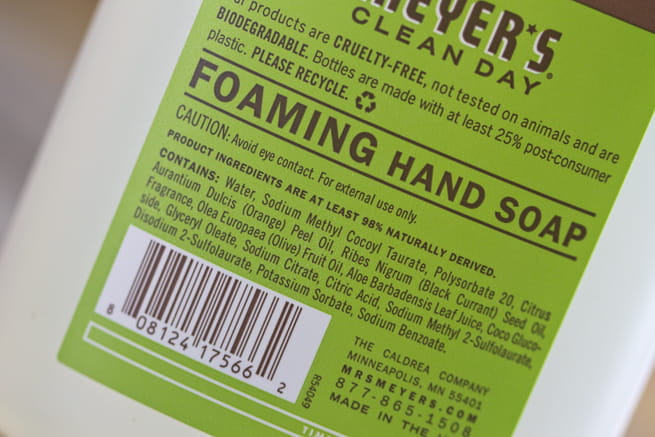 They smell amazing!
Mrs. Meyer's Clean Day foaming hand soaps sell for $3.99 and are available at stores like Walmart, Target and Whole Foods as well as on www.mrsmeyers.com.
Note: I received the products shown to facilitate this post, opinions are my own.
Join our newsletter!
Subscribe to get updates and great stuff via email including subscriber-only goodies like free printables and giveaways.