New Sonos One with Amazon Alexa Built-In – Get it at Best Buy!
The reviewer has been compensated in the form of a Best Buy Gift Card and/or received the product/service at a reduced price or for free.
Today, we take our entertainment with us wherever we go. In our pockets. In our cars. With streaming, ebooks, and internet radio, you can pretty much guarantee that you will never be without some sort of digital entertainment so long as you are in possession of a mobile device. With this kind of versatility comes customization like never before. You can listen to what you want when you want. You can stream any show, movie or video you want, instantly. You can have immediate access to whatever information you need from directions to banking and everything in between.
But sometimes you want or need to go beyond the palm of your hand.
The new Sonos One with Amazon Alexa built-in helps you do just that – all with the sound of your voice.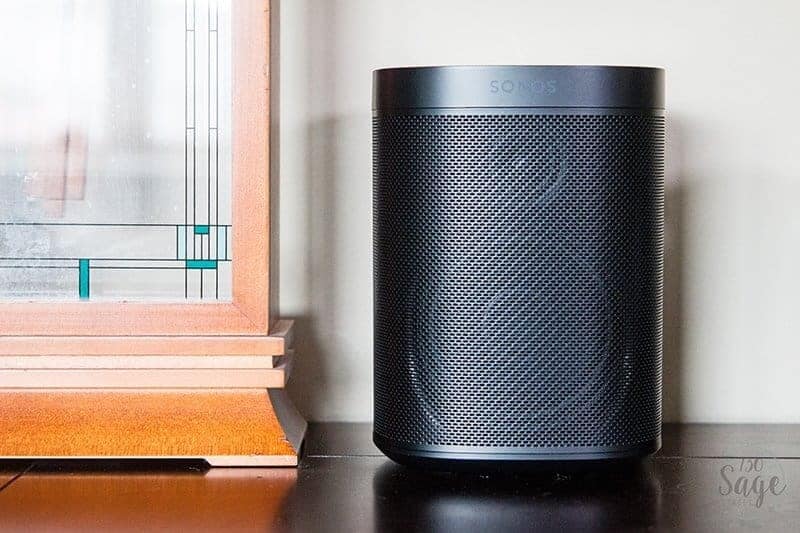 New Sonos One with Amazon Alexa Built-In
Sonos One is a Wi-Fi smart speaker that utilizes Amazon Alexa's voice control capabilities to provide hands-free control of music and other apps.
Sonos One Features:
Sonos One can

 play music from Amazon Music, Pandora, iHeartRadio, TuneIn, and SiriusXM, plus podcasts and hundreds of other streaming services.

Superior, rich sound that fills an entire room.
Connect wirelessly to other Sonos speakers for multi-room listening.
Start and control music with your voice.

Play songs, check news and traffic, manage smart devices and enjoy other fun and helpful Amazon Alexa skills (does not support Alexa voice calling).

Humidity resistant for use in bathrooms and on patios.
Versatile controls using voice, touch, or the Sonos app.
Seamless all black or all white design to fit into any home decor.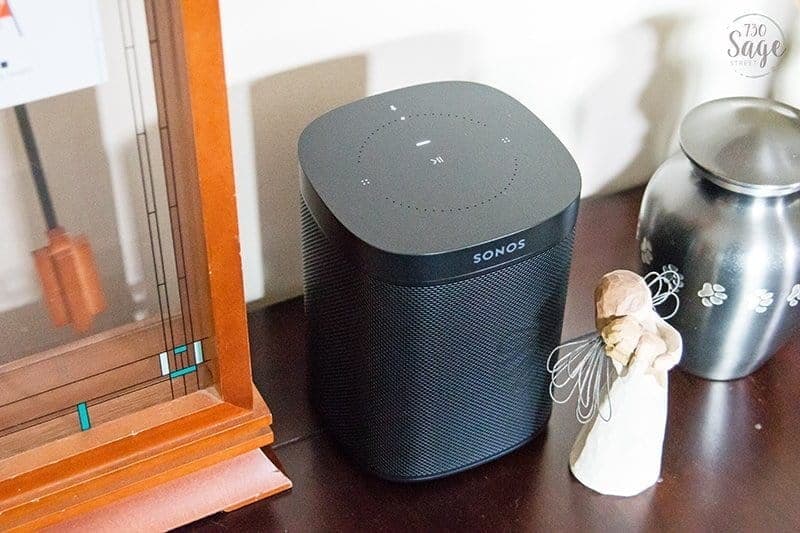 Setup of the Sonos One takes a few minutes but is fairly straightforward. You need the Alexa app and the Sonos app on your device and accounts for both services (free). The Sonos app then walks you through all of the steps to get the speaker setup.
I like the way the Sonos One looks. It's unobtrusive and you really don't even notice it is there. I was already familiar with the Alexa voice service because I use it with my Amazon Echo, and it works exactly the same (except Sonos doesn't allow voice calling). I use my Sonos One to get traffic, weather, news, and of course, to listen to my Amazon Music playlists.
Voice operation means I can get things like cooking conversions without having to use my hands while making a recipe or turn up the volume of my favorite song while I'm in the shower.
The sound from the Sonos One is amazing. It is clear and rich and really does fill the room. My favorite songs sound fantastic through this smart speaker.
And look how great it looks on my table!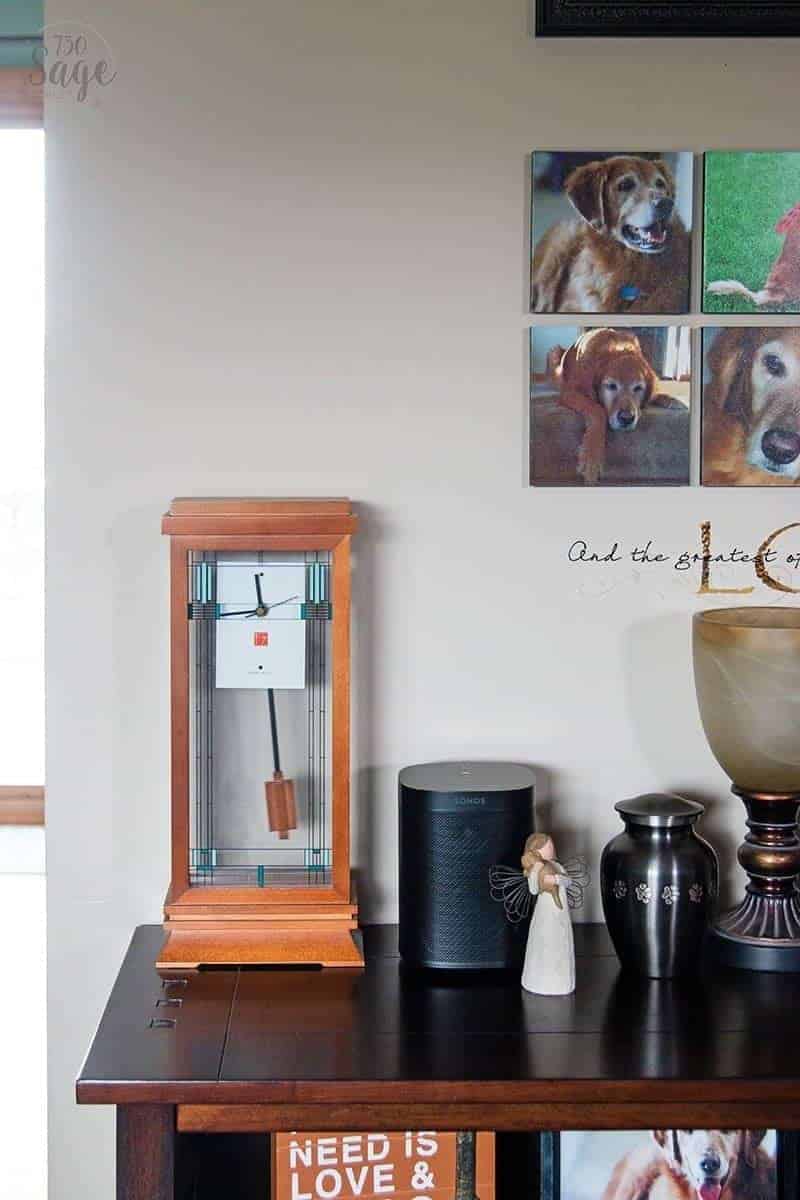 Sonos One is available at Best Buy, check it out: Sonos One at Best Buy. I can't wait to start listening to Christmas music through it!