This is a sponsored post written by me on behalf of SnowCast. All opinions are 100% mine.
Living in the Midwest, snow is just a reality we all have to live with. I always wish I would know when it's coming so that I can plan ahead of time. Guess what?! Now with the SnowCast app you can know what's coming, how much, and when. I'm currently helping some friends while they are out of town by taking care of their cats at their house. I checked out the SnowCast app yesterday and found out that I was going to wake up to .5″ of snow this morning so I knew I'd have to get up even earlier to shovel the snow before I could leave. I have to go at the same time every morning because their one cat needs insulin shots.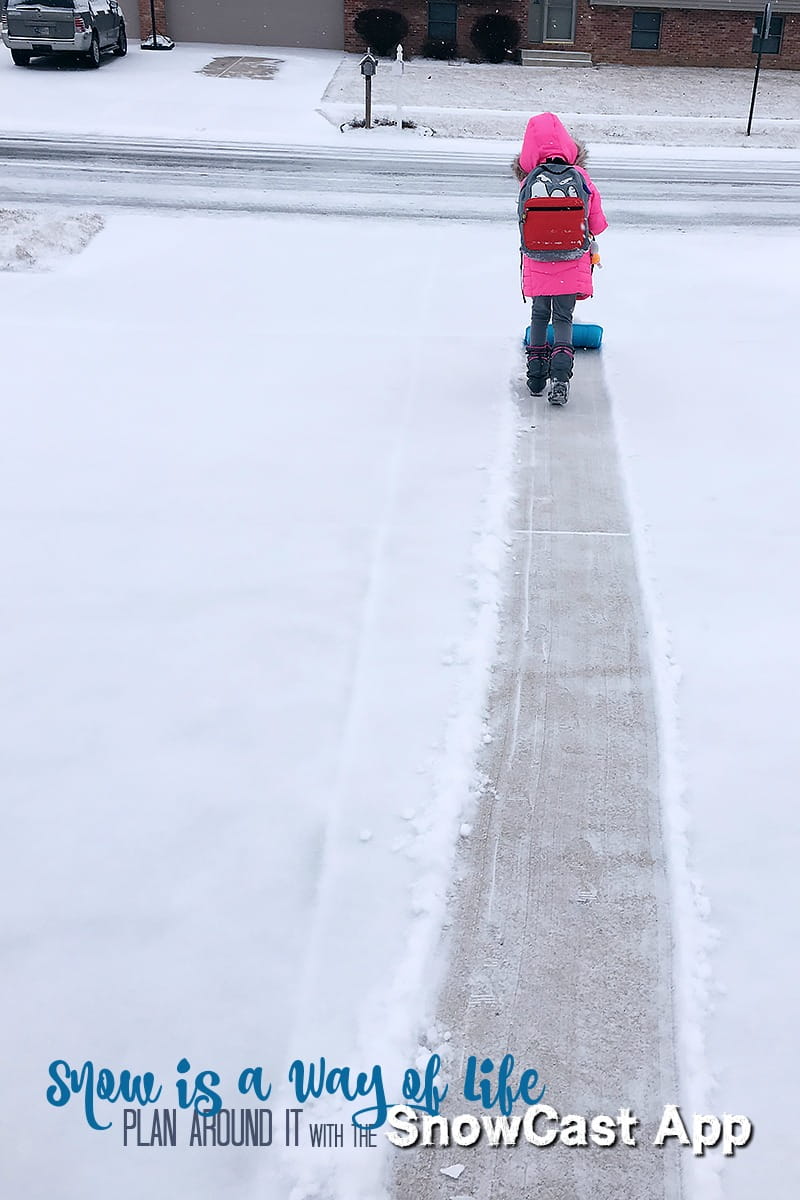 With the SnowCast app it is easy to understand how much snow will fall in your location. You can check it for Now, which is within next 6 hours and also for Later which is over the next 48 hours, in 6-hour increments. The app also has NOAA winter weather warnings and advisories along with fast-loading, accurate radar.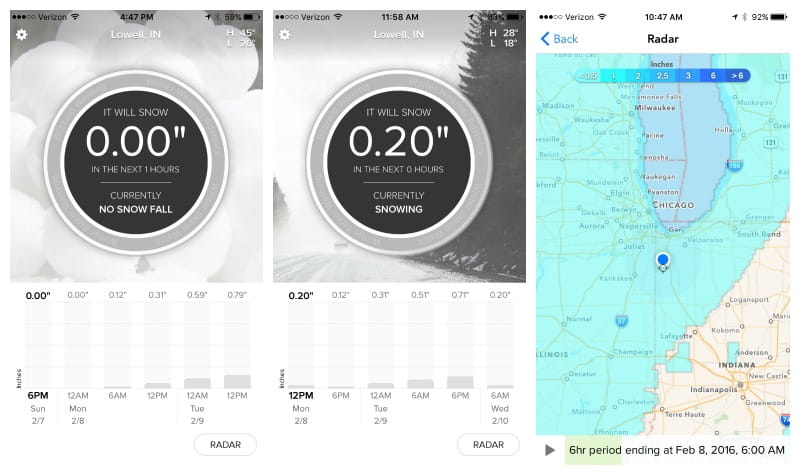 The SnowCast app is easy to install and go, there is no complex set-up. The SnowCast app has a simple and clean interface and is available on iOS. One of the things I like best about the SnowCast app is that you can set push notifications to warn you if you are going to get snow. You can set the notifications for 1″, 2″, 5″, or 8″ and your phone will warn you if you have some snow coming and you can be ready to go.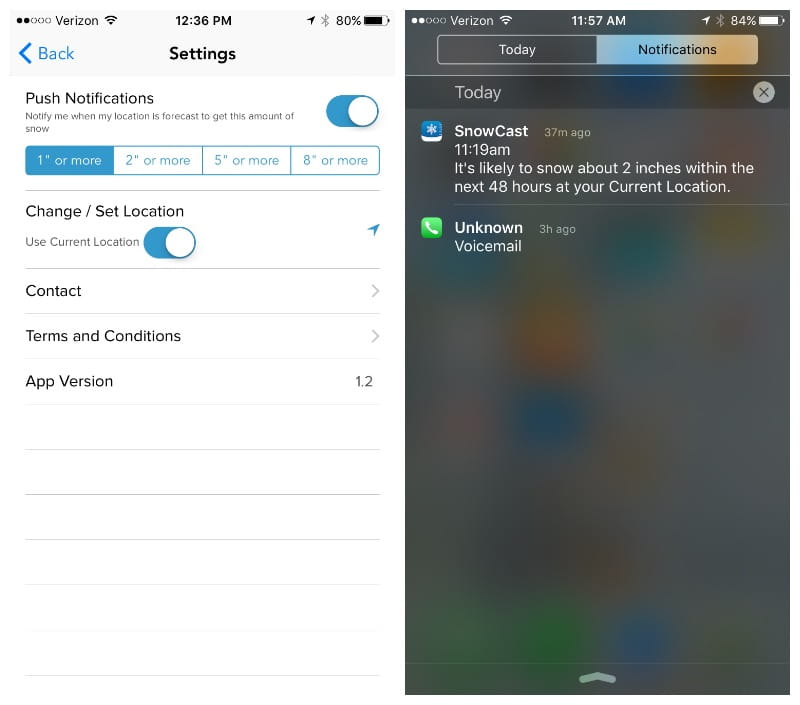 Having the SnowCast app helped me plan ahead of time that I'd have to get up at 5 AM this morning so that I could shovel, go feed the cats, and get back in time for my husband to leave at 6 AM. It was an early morning for me, but so glad I was able to plan ahead! Being able to plan ahead will help in other situations as well, such as knowing if I should shovel now or wait a few hours because more is coming. It'll also give me an idea if I need to work ahead on my work because the kids may have a snow day later in the week and there's no concentrating with kids home! The SnowCast app is now my go-to winter storm app!
Download the app now!
Join our newsletter!
Subscribe to get updates and great stuff via email including subscriber-only goodies like free printables and giveaways.