Personally I have never ever touched a snooze button, which means I either fall back asleep and oversleep or get right up. I'm such a tightly-wound person that it's usually the latter.
But I know a lot of people hit that snooze button multiple times before getting up, which means they have no time left for a morning workout – which is the best time of the day to workout.
I created the workout below for all of you snooze button victims!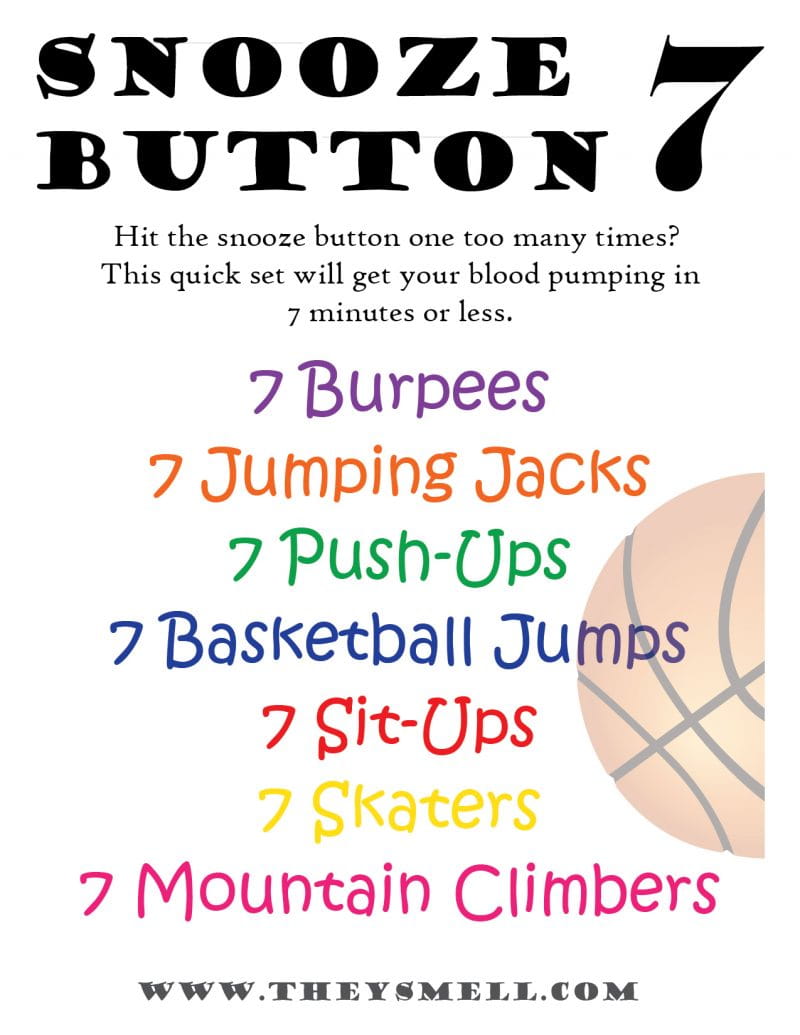 For full-sized printable: Snooze Button 7 Workout
For those who need how-tos for any of the exercises:
Join our newsletter!
Subscribe to get updates and great stuff via email including subscriber-only goodies like free printables and giveaways.