When it comes to snacking, you have a lot of options, even if you are looking for healthy snacks.
But only one snack is known as the "Skinny Nut" and that snack is in-shell pistachios.

MY LATEST VIDEOS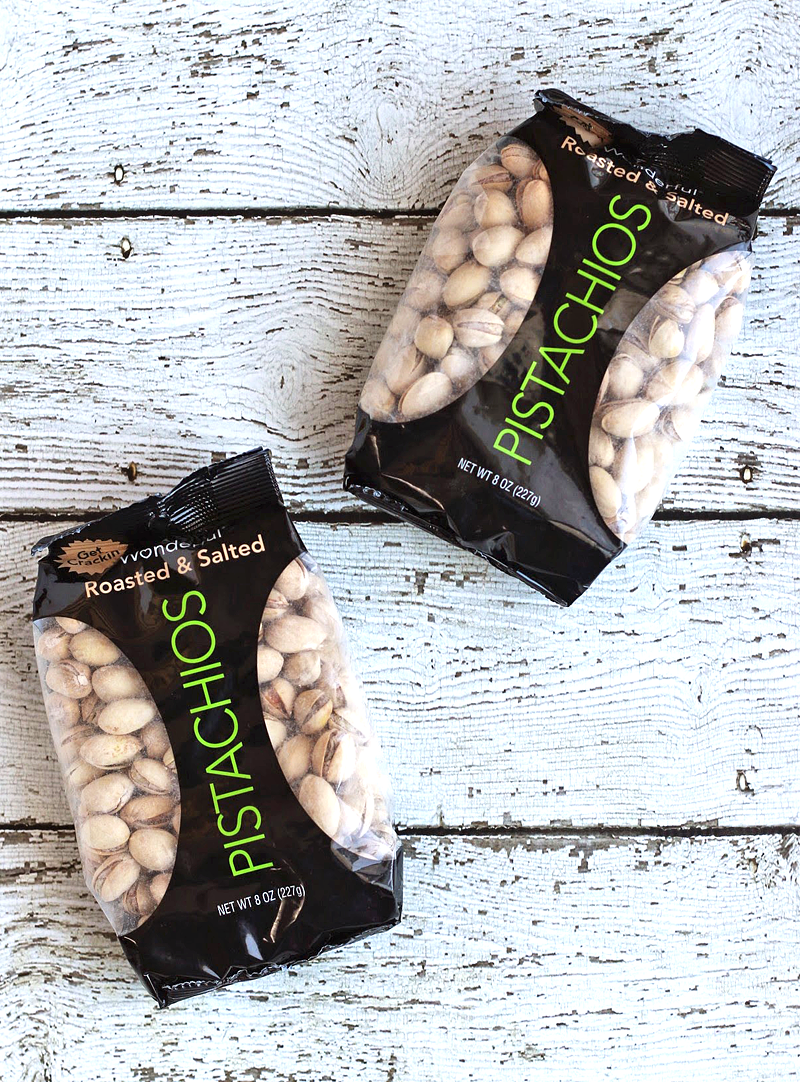 If you are looking to improve your diet and lose weight, it's important to choose your snacks wisely. And yes, snacking is actually a very important part of a healthy diet. 3 meals a day just isn't frequent enough to maintain a healthy metabolism, having smaller snacks to tide you over, keeps your body doing it's job and keeps you from over-eating at your larger meals.
When it comes to choosing a healthy snack, as I mentioned, you do have a lot of options, but in-shell pistachios have unique characteristics making them an ideal snack choice. Which is why the Pistachio Health Institute has declared 2015 celebrating the Year of the Skinny Nut!
What makes in-shell pistachios a skinny snack?
The CRUNCH of pistachios makes them satisfying.
30 pistachios have only around 100 calories and are one of the lowest calorie nuts.
A 1 ounce serving of pistachios has 3 grams of fiber which is more than other nuts and even more than some fruit.
A recently published study from the New England Journal of Medicine suggests a daily handful of pistachios may have a role in health and longevity.
Because they are in the shell, pistachios offer "visual cues" or evidence of how many you have eaten (because of the empty shells), making it easier to stop. This is called the "Pistachio Principle" and may help you fool you into feeling full.
With in-shell pistachios it takes effort to remove them from the shell making mindless eating more difficult. You simply eat them slower because of the time it takes to get them out of the shell.
It's pretty clear why pistachios are a top food trend for 2015!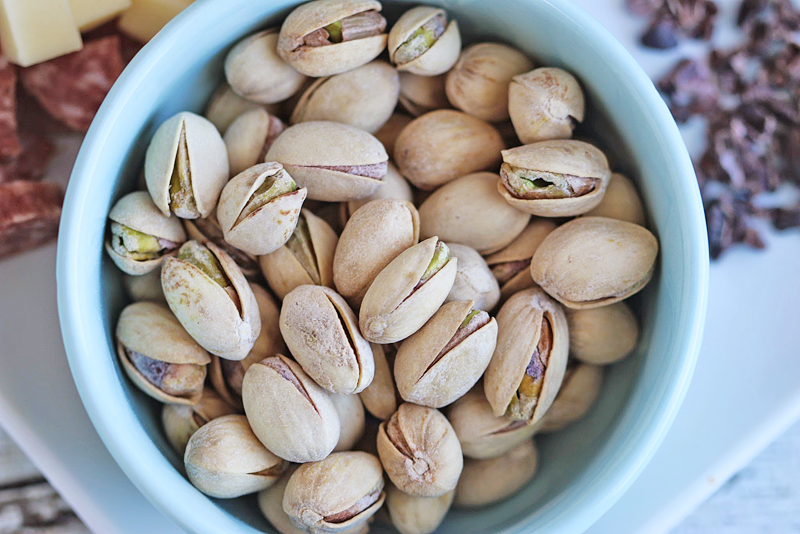 While you can absolutely enjoy eating pistachios alone, it's a lot more fun to pair them with some other healthy foods to make a very well-rounded healthy snack.
I have some favorite things that I enjoy pairing with my pistachios. Take a look!
Pistachio pairings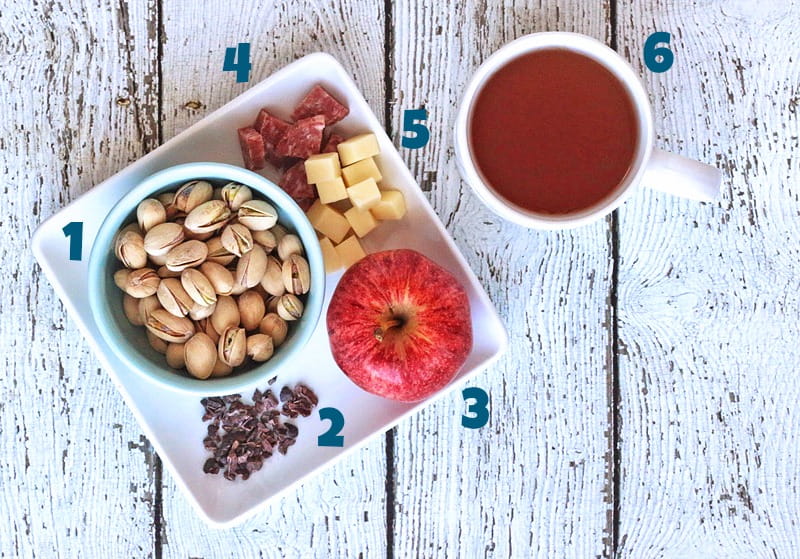 Pistachios
Cacao nibs
Apple
Pepperoni (nitrate-free)
Raw milk cheese
Green tea
I believe that an apple a day really does keep the doctor away and the sweetness is a nice contrast to the salty nuts. The cacao nibs add just a hint of chocolate and the pepperoni and raw milk cheese add protein and probiotics to my snack. The green tea is full of antioxidants and can help metabolism. This snack has a complete palate of textures and flavors for a complete healthy snack that satisfies.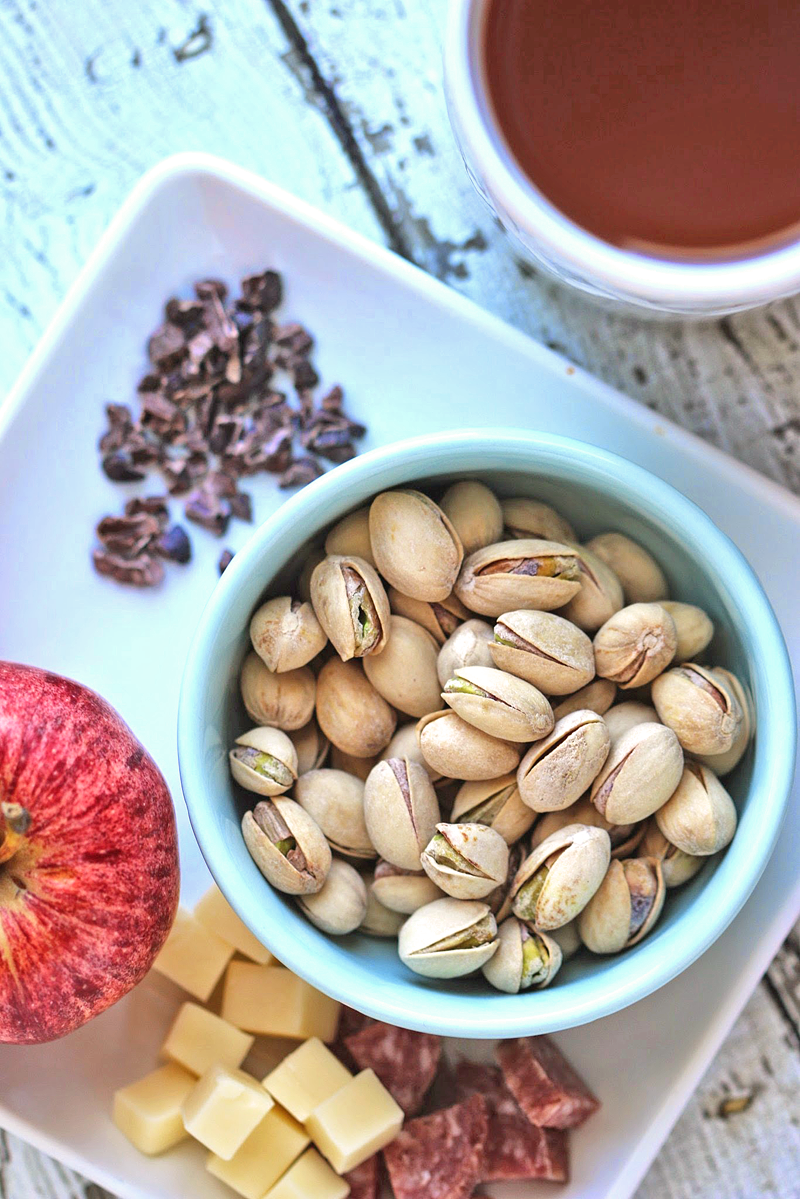 The Year of the Skinny Nut Sweepstakes
Visit the Pistachio Health Institute Facebook page for a chance to win a year supply of pistachios, The Skinny Nut! Sweepstakes runs from January 7 – January 31, 2015.
What will you pair with your pistachios?
I was selected for this opportunity as a member of Clever Girls and the content and opinions expressed here are all my own.