Sometimes it can feel daunting to make healthy changes in your life.
It can feel like there are so many things you should be doing, that sometimes your don't bother to start at all because it seems overwhelming.
And difficult.
I'm not going to lie, leading a healthy life can be difficult, especially at first.
But, that doesn't mean that you can't tackle it with small, manageable changes that can actually make a huge difference.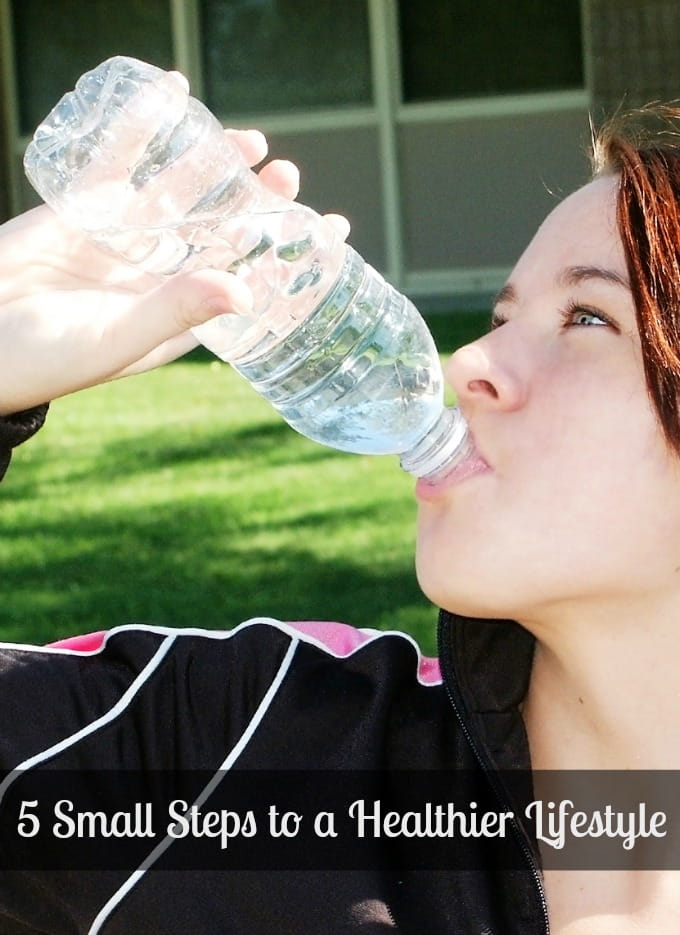 1. Drink more water
This really is easy. Whether you simply add water to your daily routine, or better yet, replace sugar-filled drinks with water, every little bit of water you add to your diet can help you feel more energetic, improve your digestion and make you look and feel better.
2. Walk more
This may sound difficult, but you don't have to make a conscious effort to put on walking shoes and go for a stroll. Park farther away from the store. Get up from your desk more frequently. Take the long way from your car to your office each day. Add a few extra steps to everything you do and they will add up.
3. Get some vitamin D
Spending just 10 minutes in the sun each day can improve your mood and your health. Try it. I bet you feel better and find you have more energy to tackle your day.
4. Take a probiotic
Probiotics have been shown to improve your gut health which has a direct correlation with a healthy immune system. Getting your gut in balance can go a long way towards making you feel better.
5. Go to sleep 1/2 hour earlier
Sleep is so critical to a healthy life, and lack of sleep can cause you to feel tired and negatively affect your immune system. Get caught up on those ZZZs and you will notice a huge improvement in how you feel.
United Healthcare recognizes how important and effective these small steps can be and they want to DARE YOU!
We Dare You to Share Campaign from United Healthcare
United Healthcare dares you take a small step every day to a healthier life! Their July dares are fun and can help you get even healthier.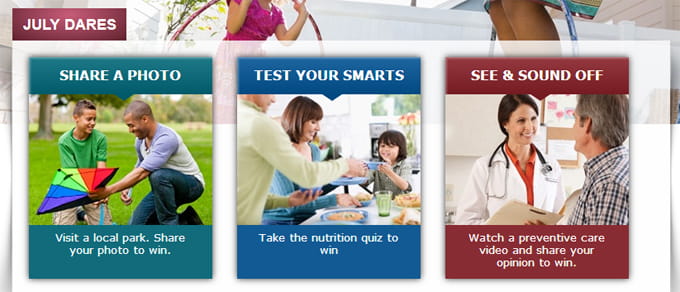 I have taken 2 of the dares so far, my favorite being the "share a photo" dare. The park is such a great place. When we think of a park, we picture it as a place where kids go to have fun and parents sit on a bench watching them and chatting with other parents. But it doesn't have to be that way! Use a visit to the park as a way for you to get active too. If the park isn't too crowded, join your kids on the playground equipment. Push them on a swing, heck let them push YOU on a swing. Try and climb the monkey bars. Or at least talk a walk around the play area while your kids play.
I submitted a photo I took the other day. We were at the park behind the Hamill Family Play Zoo at Brookfield Zoo where they did a ladybug release of 3,000 ladybugs. The kids had a BLAST!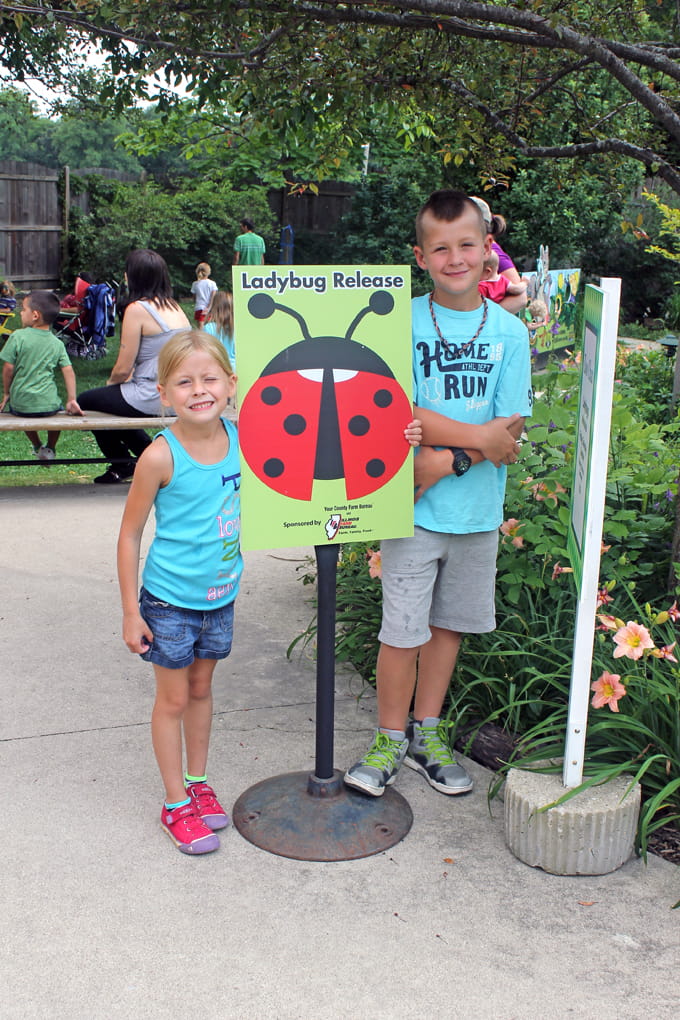 It's really easy to implement these small changes and even easier to take these dares from United Healthcare and enter to win great prizes. There weekly prizes and a grand prize for each dare category.
What are you waiting for?
Did you take one of the dares? Which one?
 Note: this is part of a sponsored campaign with United Healthcare. Opinions are my own.
Join our newsletter!
Subscribe to get updates and great stuff via email including subscriber-only goodies like free printables and giveaways.