I live in a small town as I mentioned before here: The Benefits of Shopping Local. We have been here just about 5 years now and I admit that despite it's small size, there are a few shops in town I have never been to.
This Saturday I vow to change all that!
Our town has both a Chamber of Commerce and a Downtown Merchants Association so I visited their respective websites to check out the small businesses that I want to make sure I visit on Saturday.
I plan on visiting:
Tish's Antiques – over 4,000 s.f. of antiques, I love antique stores.
Sickinger's Jewelry – I need my wedding and engagement rings resized.
McVey's Restaurant & Bar – I need to eat, right?
You Shouldn't Have – they have custom gift baskets which is perfect for holiday shopping.
I'm sure I'll take my mom and sister with me along with my daughter. My sister lives in town, and my parents just bought a house here as well, so it will be fun exploring "our" town together and showing them exactly why I have become so passionate about shopping local.
While we are out, I'm sure we will stop by Lowell Carpet & Coverings to visit the great people there, and Buddy the dog who makes shopping for carpet so much more fun. My mom just ordered carpet for her new house from there and I love the personal attention she received. If we have time we will head down to Cooper TV and Appliances. Cooper is the only place I will buy appliances or TVs from and I'd love to thank them for their contribution to our town and their amazing customer service.
I am really looking forward to shopping local on Saturday for Small Business Saturday. I plan on thanking every merchant I visit and telling them that I support small business. If I have time, I might even bake some cookies for them!
I will be shopping on Saturday, November 24th for Small Business Saturday. I hope to see you out there!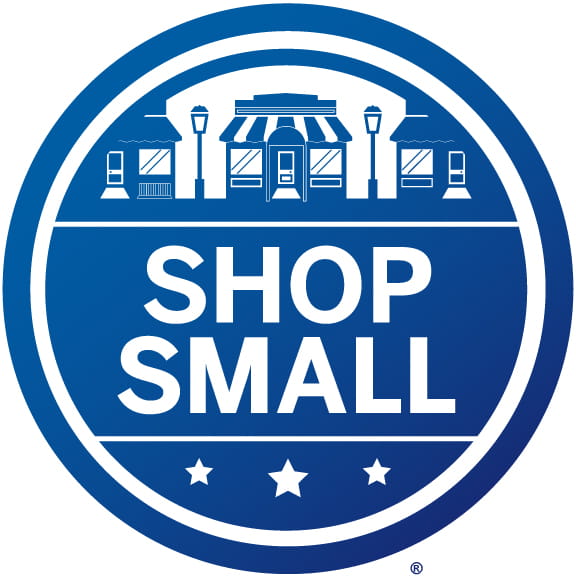 Join our newsletter!
Subscribe to get updates and great stuff via email including subscriber-only goodies like free printables and giveaways.