I realize that I get excited over strange things.
Little things.
Seemingly unimportant things.
Like shoes.
But when it comes to finding the perfect running shoe, sometimes it's the little things that really matter.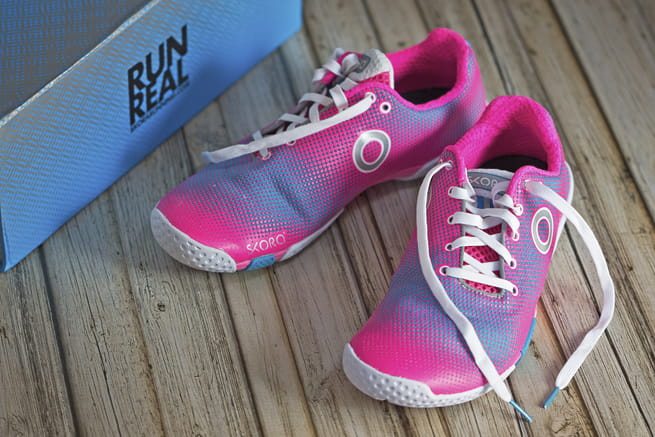 SKORA has been my running shoe of choice since last summer when I reviewed their SKORA FORM shoe. I liked them so much that I have not been able to wear any other brand of shoe, so when they announced a new model was being released this spring, I just HAD TO GET MY HANDS FEET ON IN THEM!
Introducing SKORA FIT!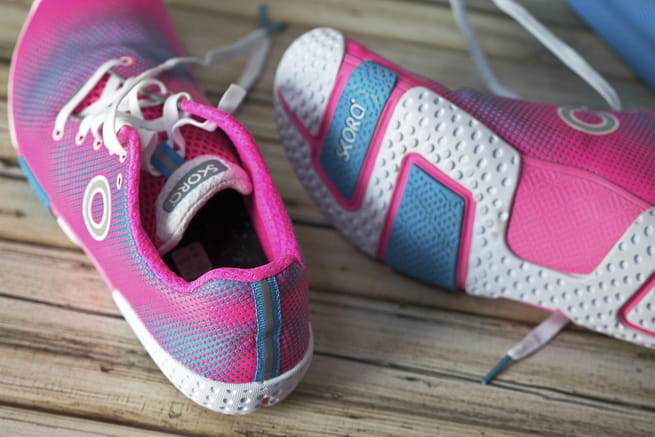 About FIT:
DESCRIPTION

FIT is the ultimate all-purpose running and training shoe, designed for flexibility, speed and agility. Lightweight, breathable airmesh is combined with a revolutionary 3D-Printed support pattern and 16mm of tuned cushioning for the ultimate in responsive performance and comfort.

FEATURES

REALFIT™ last
Stretch Airmesh upper
3D Printed dynamic support pattern
Asymmetrical lacing
Internal Archband midfoot support
Zero-drop construction
Stitch-down construction
High Abrasion rubber
Reflective details
16mm Forefoot/Heel stack height
The second I opened that box, I was hooked. I love the colors!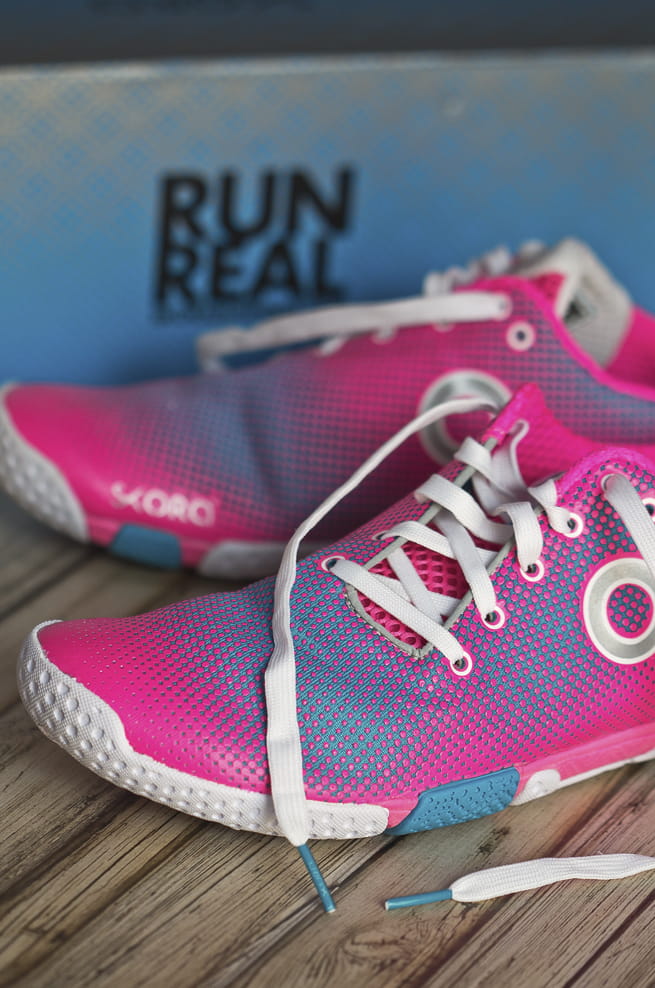 FIT has some of my favorite SKORA features in a brand new package.
Asymmetrical lacing to match the foot's natural shape.
Wider toe box to allow the toes to spread out upon impact.
Zero-Drop which is a naturally correct fit.
Rounded heel encourages natural movement.
Lightweight.
Cushioned but not bulky.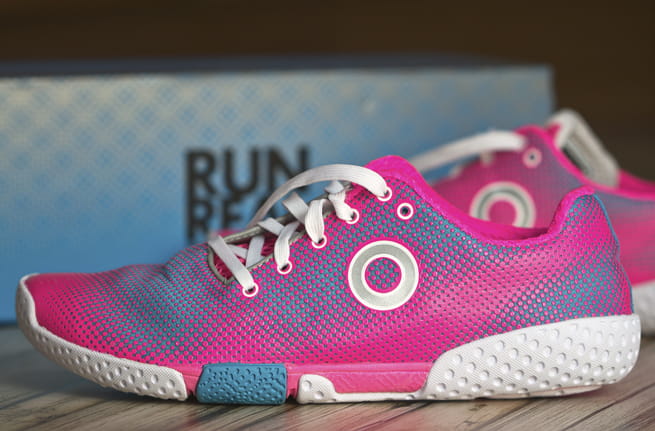 Despite all that, when I first put my brand new pair of FIT on I was concerned.
You see, FIT is made of a breathable airmesh fabric with a 3D-Printed support pattern and I could feel the texture of it against my feet (I don't wear socks).
And it felt weird.
I almost cried because I so wanted to love these.
But I persisted. I figured my friends at Skora would not steer me wrong with their new shoe.
It took about a week and now not only do I not notice the texture, they seriously fit like a sock with a sole. They should have named this shoe SOCK because it FITS.
Oh FIT.
I get it.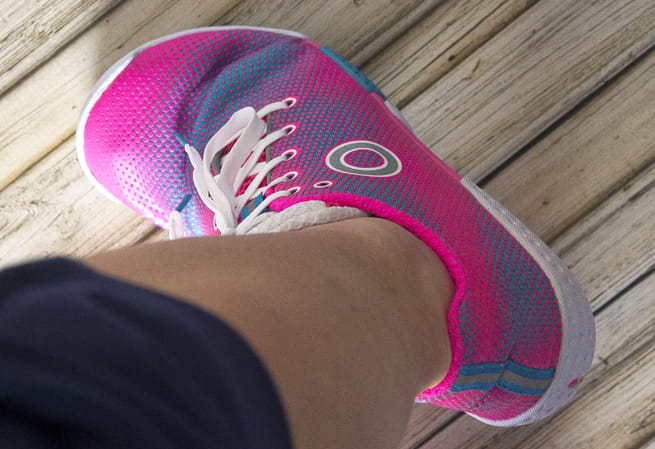 I have never had this much flexibility in a running shoe before. Combined with a fit that forms naturally to my feet, this really is the perfect running shoe.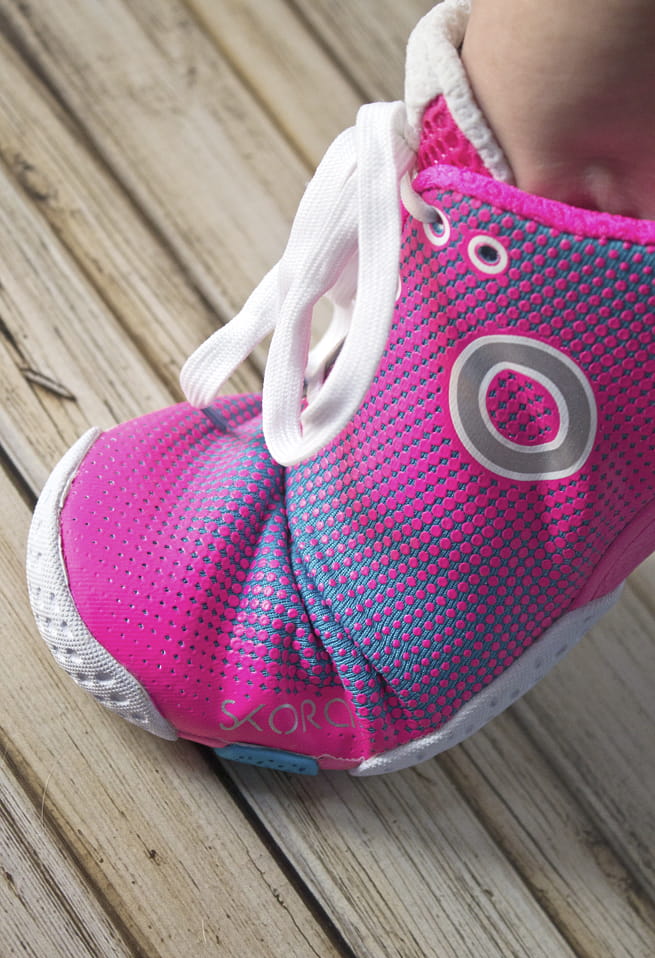 For more information about Skora FIT and to order a pair for yourself visit skorarunning.com.