This is a user-based review of Silit Cookware - Cooking Experts since 1920. Their products are known around the world and considered affordable, high-quality, and safe.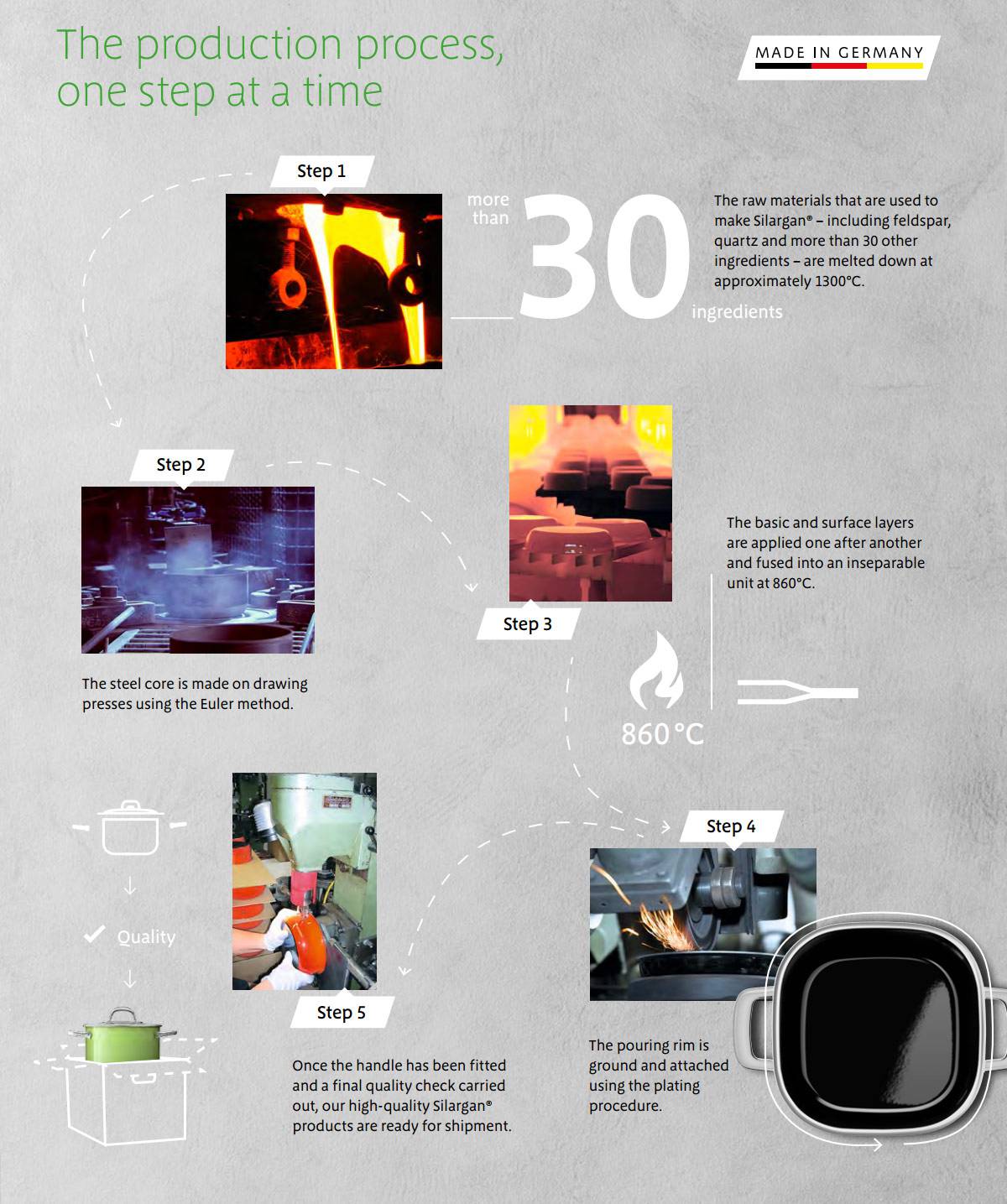 Original Source: WMF Group Silit
Jump to:
The why
Over the years, I never really paid that much attention to cookware until I really started cooking, creating recipes, and really eating healthy.
Honestly, in the past, I didn't pay attention to the material, coatings, and I didn't use it much, so it didn't matter. That has all changed and for the better!
As the owner of a food blog and an original recipe creator, I have done a lot of research on cookware over the years. While I have yet to find the perfect pan, I do find these pans have fewer hazards, and the food cooks and tastes better.
While I love my cast iron, it poses challenges of its own. It has to be seasoned properly to be non-stick. It has to be washed by hand and dried thoroughly to prevent rusting. And it's not always easy to find all the necessary sizes and shapes of pans you need for all of your cooking needs.
Enter Silit Silargan!
Silargan - functional ceramic with nickel-free surfaces. Dishwasher-safe, cut/scratch-proof, oven-safe, heat-resistant up to 250 °C. Glass Made in Germany.
About Silit Cookware
The first things I noticed were the layers and overall feel. They are heavy, in a good way, and feel sturdy. This resonates with their build notes of an ultra-hard and scratchproof pan. I feel like I have to say this; scratchproof does not, in fact, mean you can abuse your cookware. I always use wooden spatulas as I'm not a fan of plastic or metal.
If you are the person who buys a high-quality pan, abuses it with metal utensils, ignores the manufacture's instructions, and leaves a 1-star review, this is not for you. I have bought a lot of pans on Amazon over the years and one thing is clear, cooking is a skill, and one that should be developed.
Moving on to the ceramic surface is exceptionally smooth, which is expected for this type of pan. I personally like that this cookware is ceramic, which is is antibacterial, taste-neutral, and nickel-free. This is my preferred non-stick option versus the toxic Teflon pans with PFOA, PTFE, or PFC's - which I exclusively avoid.
Since these pans are smooth, they are very easy to clean, which is a win in my books. While I love my cast iron, it can be challenging at times. Lately, I find myself using these pans more frequently while reserving my cast iron specifically for searing or cooking meat.
When comparing Silit Cookware to the average pan, this one comes out leaps and bounds ahead of typical non-stick Teflon pans found in the US. As the majority of pans here are made in China, it leaves me with some concerns. Regardless if the product is made in Germany, the United States, or China, at least with Silit, I know I am getting a quality non-toxic pan.
Since the pan is smooth, the eggs do not stick. As a result, this pan is easy to clean, whether by hand (my preference) or in the dishwasher. While I try to wash my cookware by hand, sometimes I can't so it is nice I have the option if I want it.
Silit Silargan Pan and features for reference!
The bottom line
As it stands, I own the stewing pot, saute pan, and the frying pan. All three of these exceeded my expectations and are now part of my cookware entourage. While I would rebuy these, I would buy them as a matching set and likely save some money in the process.
I'd rate the overall quality at 4.25 out of 5.00. I was more than happy with the build quality, ceramic layer, and consistency of the pan. The only real issue I found was the plastic handle gets too hot and could easily be improved.
As mentioned earlier, I believe in high-quality cookware and do not mind investing in something that lasts. I also take care of my pans, I frequently hand wash, and I only use wooden utensils. If you are like me, any high quality cookware set will last a lifetime.