GAF (North America's largest roofing manufacturer) believes that every treasure has a story, but the best ones have a tail.
I concur.
Are you an animal lover? Or just have some treasures with a great story behind them? Either way. GAF wants you to share what you treasure and is offering up $100 Home Depot gift cards weekly and a $2,500 Home Depot gift card Grand Prize.
My furry treasures are named Simon & Toby and they have me wrapped around their tails!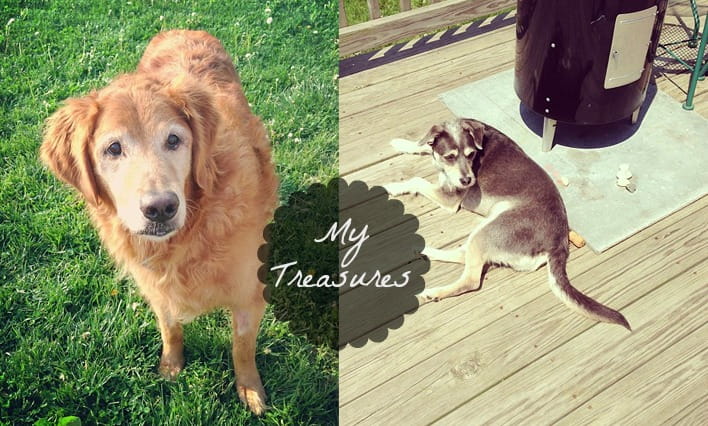 About the Share What You Treasure contest:
To enter the contest visit: Share What Your Treasure.
Share with us what you treasure most, and be entered to win a weekly $100 Home Depot gift card! Grand prize winner will win a $2,500.00 Home Depot Shopping Spree.

Ultimate prize: If you own a GAF roof, your home and story could be filmed by celebrity photographer and filmmaker James Minchin III (Adam Levine, Mumford & Sons, Miley Cyrus).

Here's how to enter the GAF "Share What You Treasure" campaign:

Sign into www.sharewhatyoutreasure.com app in Facebook, start uploading photos and videos, and tell us what you treasure most about your home and family (your pets, your kids, your vintage car collection, etc.).
Each user will have a personal page where other users can view their "Fan Collections."

Prizes include:

Weekly winners of a $100 Home Depot gift card
Grand prize winner to win a $2,500.00 Home Depot shopping spree
One more GAF roof owner will be selected to be featured in a GAF webisode created by celebrity filmmaker James Minchin III
I shared some of the things I treasure most, what about you? What do you treasure most? Make sure you let me know then go enter the contest!
Join our newsletter!
Subscribe to get updates and great stuff via email including subscriber-only goodies like free printables and giveaways.

This great contest opportunity was provided by GAF, I received a gift card as a thank you for sharing this promotion.