Four or five years ago there was an idea.
An idea that blogger events were too rushed.
Too crowded.
Too full of "classes".
You would attend with the excitement of spending quality time with your online friends "in real life" only to find that something had to give.
You just couldn't do it all.
And when it came to connecting with brands and companies, that had many of the same inherent issues. You would return home with a huge pile of business cards but no real relationships were formed.
There were too many attendees, too much to do and not enough time.
This is why Brandcation was born.
Brandcation was created around the idea that word of mouth is best achieved by establishing a relationship through real life experiences. That memories and friendships provide a strong and unique vehicle for brand awareness. It develops naturally and lasting memories are built and reinforced through engagement as opposed to a hit-and-run style event. This immersion fuels brand loyalty by the brand becoming an integral part of the memories created.
It's a vacation focused on building relationships with a brand!
And this time Brandcation has partnered with Royal Caribbean for the adventure of a lifetime!
From April 4-7th, this 6th Brandcation event will be aboard Royal Caribbean's newly renovated Liberty of the Seas.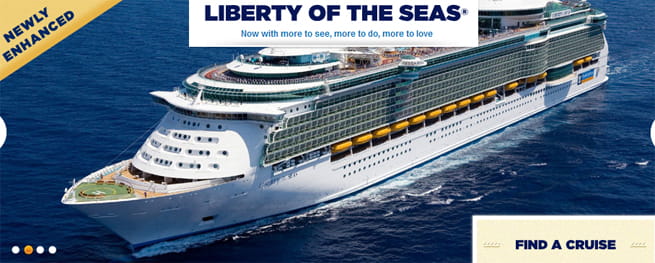 I have never been on a cruise and am really looking forward to this. I ordered those motion sickness wrist bands, a new backpack, a filtered water bottle and some natural sunscreen without coconut based ingredients in it now that I have a coconut allergy.
Oh and I bought a dress.
The last time I wore a dress was at my wedding 14 years ago. I did wear a skirt at the first Brandcation in 2010 but a dress is totally outside my comfort zone. I plan to rock this dress as well as I rocked that skirt though!
I can't wait to share my experiences on board the Liberty of the Seas!
Make sure you follow along with hashtag #SeasTheDay during the event for live updates!
 Note: Brandcation is sponsored by Royal Caribbean.
Join our newsletter!
Subscribe to get updates and great stuff via email including subscriber-only goodies like free printables and giveaways.