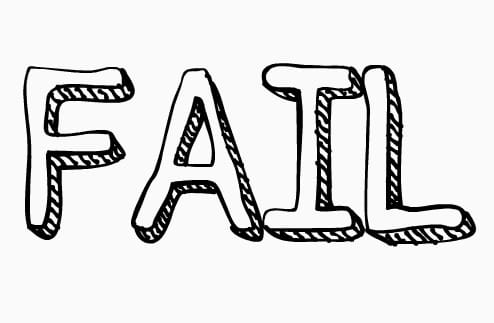 I am currently working with LG on an AMAZING contest surrounding their LG TrueSteam dishwasher. This contest involves me reviewing the dishwasher and attending the Food Network Wine & Food Festival in New York City in October. It also involves me being able to give one of my readers an awesome opportunity to attend the Wine & Food Festival as well.
Let me just say that this whole experience had me STOKED. Not only to work with LG but because of every facet of the promotion was going to be fun and exciting, especially to be able to give away a trip to NY!
Who does that, right? I could not pass this up!
Anyhow, LG had arranged for Sears to deliver and install my brand new LG TrueSteam Dishwasher. I had a decent dishwasher but it was very basic and the TrueSteam boasts some great features that I was anxious to experience. The delivery was on a Monday with a rather chaotic delivery window between 4-8 pm. Dinner time. Sigh. Totally worth it though based upon what I had read about the machine.
The install crew arrived and it was all down-hill from there…
Run-down of Sears Appliance delivery service:
6:50pm (approx.) – installers arrive.
They came in to remove my dishwasher, they said they could not move it to the garage, it had to remain in the kitchen.
He told me I didn't pay for a water line so I would have to buy one or use the old one. If I use the old one, I have to sign a release for if it leaks. I was not happy about that because who is to say they didn't cause a leak…anyway…
Once they removed my machine, they set it aside and I took them to the garage to where the new one was.
There were 2 installers, one seemed to be just observing. The main guy said "is this an LG? Man, I don't even want to put this in. It will work for 2 days then need service. They don't make these good." He then said something about suggesting I return it.
I didn't say much…stunned maybe?
Anyhow, they moved it upstairs and began to install it. It was all attached and leveled and then he said "this drain hose is all frayed, you can't use this machine."
What? I thought maybe they reused the old one. No, it was the one attached to the new machine and he said it came apart (meaning he broke it).
He told me I would have to call Sears to schedule a repair. I asked him if he could put the old one back then because that could take a week.
He said "no, we are not allowed to do that."
I made them wait while I called Sears. Sears said they can't schedule a repair while the ticket is still in the install mode. I pushed them and after a few minutes they came back on and said they could come out Wed. Well Wed. no one will be here so it had to be Thursday. The thing is, if I could convince the installer to put my old one back in, then Sears said I needed 2 appointments. One for repair and a second for install. I told them to cancel everything and I'd call back. She suggested I do a "return" and then have a new one sent out to avoid the 2 separate appointments.
We pushed the installer to put the old machine back in. He did a poor job….it's skewed and not level. But with my schedule and on principal it was unacceptable to spend the next 3 days without a dishwasher when I had a working one sitting a few feet away and the installer damaged the new one.
8:40pm (approx..) – installers leave.
I relayed that experience WORD-FOR-WORD to LG. And they were horrified at my experience. They immediately set into motion a new delivery and install of a new machine from a different retailer.  I was contacted by a V.P. from LG and they apologized profusely for my experience. They chose H.H. Gregg for the install and everything went smoothly from there. H.H. Gregg was incredible as were their installers.
The Sears installers were unprofessional from almost the get-go. I believe their carelessness broke the drain hose, and their behavior and attitude has soured my view of Sears to the point that they will never be allowed in my home again.
As for LG, well, I can't say enough good things about the LG TrueSteam and my experience with H.H. Gregg…you can read more about that, and enter the contest to win a trip to NYC here: What's your loading style? LG  TrueSteam Dishwasher Contest.
Note: LG-One has provided me with an LG TrueSteam Dishwasher and is sending me to NYC to attend the Wine & Food Festival as part of this promotion.
Join our newsletter!
Subscribe to get updates and great stuff via email including subscriber-only goodies like free printables and giveaways.