Imagine sending your children with a healthy lunch of leftovers consisting of roast beef, potatoes, carrots, oranges and milk and having the school tell you that the lunch is unbalanced.
Imagine then that they REQUIRE that your children eat Ritz Crackers and also fine you $10 for not sending a balanced lunch.
This is happening.
More often than you realize.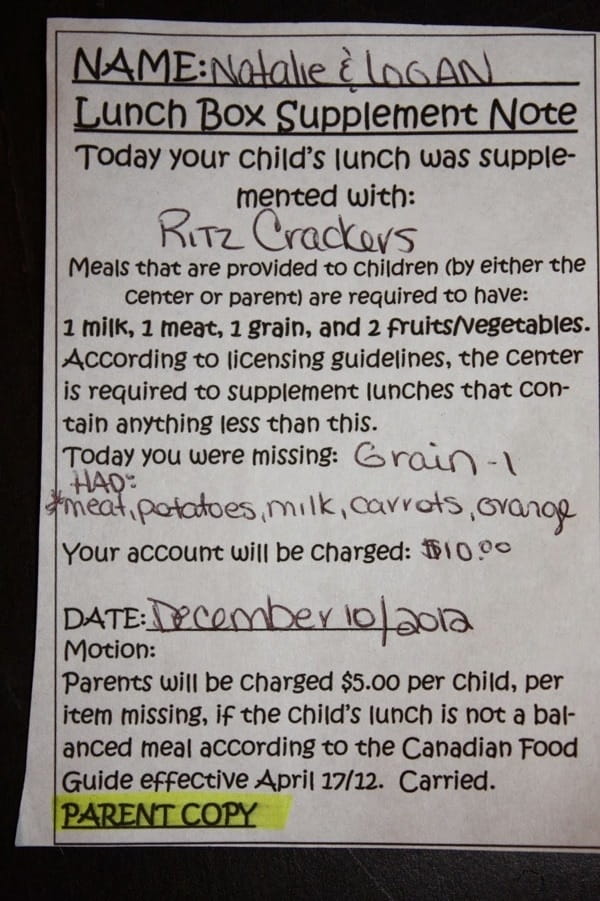 Image source: Gawker.com
I believe that as parents we have the right to not only choose what to feed our children, but to also be notified if someone is going to question our choices.
I live in the US and this incident was in Canada but similar stories are emerging here as well.
I would be pretty upset if someone questioned the lunch I packed my child but forcing them to eat something I do not approve of crosses the line.
What about allergies? Dietary restrictions? Personal choice?
The bottom line is that Ritz Crackers are full of GMOs, trans fats, high fructose corn syrup, artificial colors (yellow #6 which has been shown to cause ADHD and contain known carcinogens), and even more chemicals. Read more about ingredients in Ritz Crackers products here: What's in it?: Ritz Bits Cheese crackers.
How is adding a chemical lab-created concoction healthier than the lunch she provided?
Join our newsletter!
Subscribe to get updates and great stuff via email including subscriber-only goodies like free printables and giveaways.