The video below is being called an infomercial. It was created by Chipotle to help call attention to the future we are on a path towards if things don't change.
Whatever it is, it carries a powerful message that I connected with on so many levels.
The Scarecrow
"In a dystopian fantasy world, all food production is controlled by fictional industrial giant Crow Foods. Scarecrows have been displaced from their traditional role of protecting food, and are now servants to the crows and their evil plans to dominate the food system. Dreaming of something better, a lone scarecrow sets out to provide an alternative to the unsustainable processed food from the factory."
I have felt like that scarecrow at times when it comes to the fight to improve our food supply.
Hopeless.
Because with every positive change, there seemed to be two negatives.
Helpless.
Because the powerful appear have control.
Defeated.
Because it's so darn hard.
But I persevere.
I lead by example.
I make choices that back-up my convictions.
And every once in awhile, someone pays attention.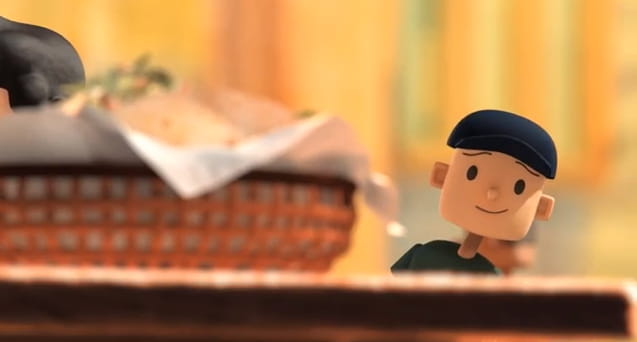 If you want to change the world….there's nothing to it…………..
Just be The Scarecrow.
Dream it.
Live it.
One at a time.
Change will ignite.