No I don't have a security blanket in the strictest sense of the phrase.  I used to, but that was a lot time ago, I ditched that thing by the time I went to college (kidding, it was H.S….).  But just because (most) adults don't have actual blankets, doesn't mean we don't hold on to stuff that would be considered one.
I spent a most of my late 20's and my 30's overweight.  Most of it was due to having two kids and pregnancies during which I had a tendency to gain a LOT of weight – to the tune of 50 and 70 lbs.  I lost some weight between my kids but I knew it wasn't permanent.  My mind and my heart and my body knew that the roller coaster ride wasn't over.
Last year I decided to get off the ride.
No more babies.
No more excuses.
I lost over 50lbs and have been able to maintain that loss for over 6 months now.
And my mind and my body know it's permanent, but we've had a hard time convincing my heart.  Part of the problem is that I still have weight I want to lose, or at least body parts I want to get into better shape.  But the other part of me, the part that struggled for so many years has been afraid to let go.
Last fall I threw away a bunch of clothes that were way too big for me now.  I LET GO.  Or at least convinced myself that I did.  Because I didn't throw ALL the clothes away that no longer fit.  I kept a few.  Some shirts and some sweatpants that I always thought HID my weight.  Covered it up.  No one looks good in sweatpants so I my mind could blame the pants.
Today, I discovered them under a pile of other clothes in my drawer.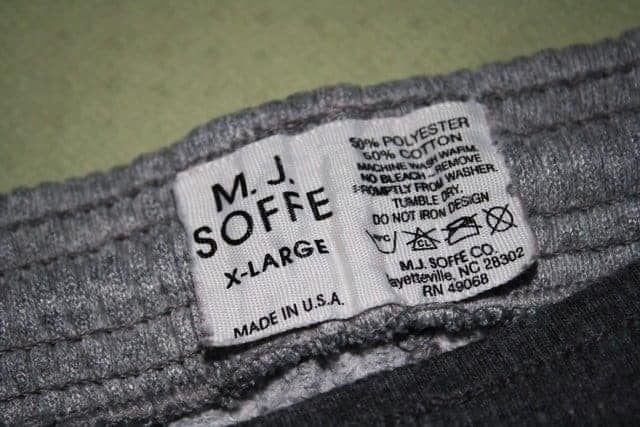 Those sweatpants and I have been through a lot together.  They say "Navy" on the side because we bought them at the NEX when my husband was in the Navy.  I have had multiple pairs of them.  All grey.  All XL.  All very worn out.  They were there when I was pregnant, there when I gave birth (wore them home from the hospital), there when my jeans just didn't fit.
And they always fit me.
Until now.
As I looked at the tag, I noticed my new pair of grey sweatpants that I bought to wear around the house and I glanced at the tag.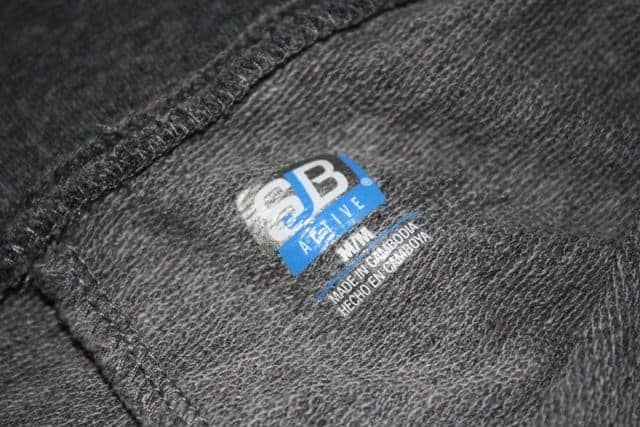 Medium.
Guess what I did next?
Can ya guess?
Yes, I tried on the XL sweatpants.  And they looked RIDICULOUS.  I laughed at myself.  Absurd.  Not only the pants but the fact that I kept them.
There's no going back.
I don't need a pair of pants hiding in the bottom of my drawer.
This is for keeps.
So I decided it was time to throw them out.
Before throwing them out, I had a little fun.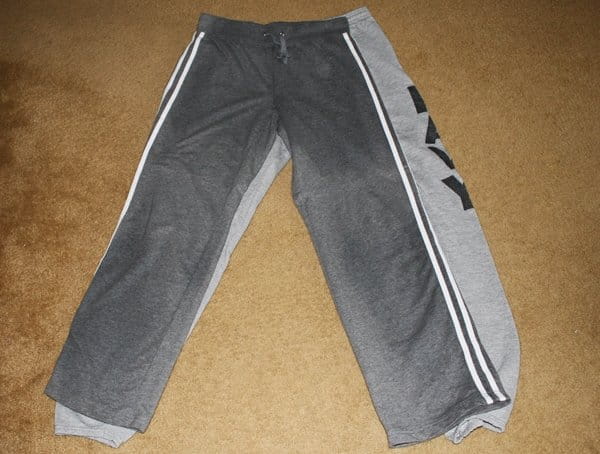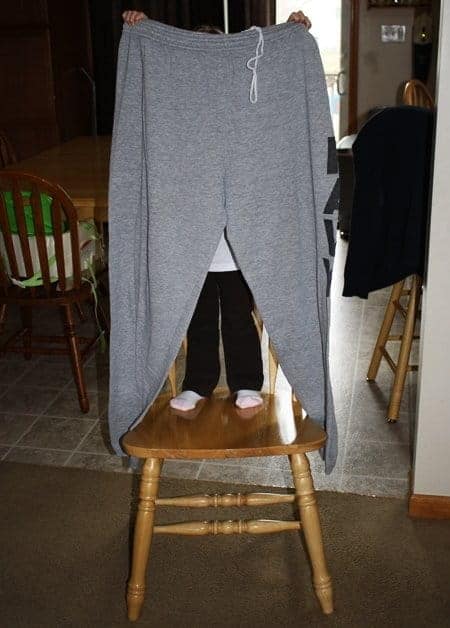 I am owning my size medium.  Taking the credit for it.  And vowing to do everything in my power to keep it.  Or who knows, maybe a small is in my future.
So the pants have been thrown out.  All of them.  I found 4 pairs total.  The rational part of my brain says I kept them as a reminder so I could stay motivated and not return to that point.  But 1 pair is a reminder.  4 is a safety net.
Funny, I have a lot more room in my drawer now.
Hello shopping.
Join our newsletter!
Subscribe to get updates and great stuff via email including subscriber-only goodies like free printables and giveaways.