When it comes to being a new mom, one thing is certain: it can cost a lot of money. From the second they are born, babies need stuff. Lots and lots of stuff.
From head to toe.
Stuff.
Stuff to keep them warm.
Stuff to keep them clean.
Stuff to keep them safe.
Stuff to help them sleep.
Stuff you had no idea they needed until, well, they need it.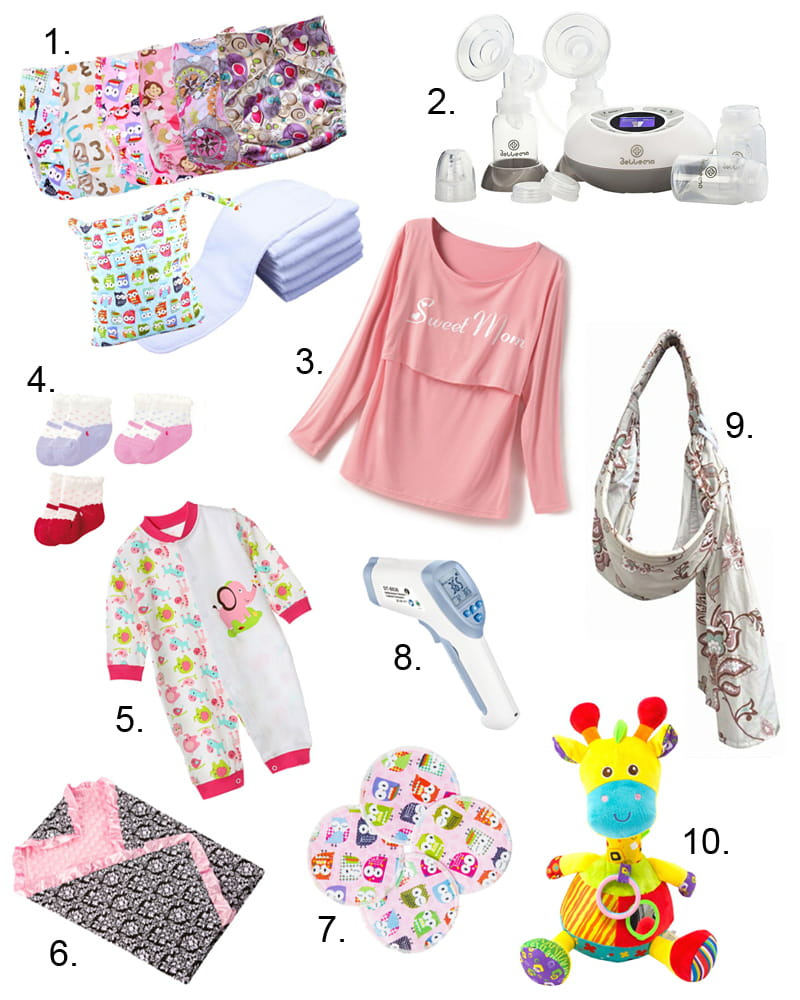 Not to mention the stuff a mom had no idea she would need for herself when all of a sudden she has this tiny little life to care for.
Take breastfeeding for example. They say it's this all natural, beautiful thing. They say it helps you bond with the baby. They say it saves money on formula. Nowhere do they tell you that it can be difficult. Nowhere do they tell you that it can actually hurt. Oh, and leaking. Yes. Leaking. No one mentions that either. It's bad enough our bladders took a beating, we are now leaking from the top too. Lovely. And it's not just when the baby needs to eat either. You can look at a picture of someone else's baby and – leak. Smell baby powder – leak. Just think about how sweet they are as they sleep – leak.
So here you are, this new mom dealing with this tiny new life. Lack of sleep. Constant feedings. Smells that no one in their wildest dreams could even imagine. And leaking. Lots and lots of leaking. And you both need stuff.

Thanks to PatPat, you can get the stuff you both need without leaving your couch. And at up to 90% off!
PatPat is an app available on iTunes and Google Play offering the latest high-quality essentials for mommy and baby at amazing prizes. PatPat makes quality affordable – and easy, and they offer some of the lowest prices you can find anywhere. PatPat was recently featured in the App Store as a best free app!
PatPat works directly with manufacturers which is how they can offer such low prices. They have new deals every day starting at 6am and they guarantee the safety and quality of each item they sell. And best of all, every time you share an item from PatPat to one of your social media accounts (up to 3 different accounts per item) you get extra savings!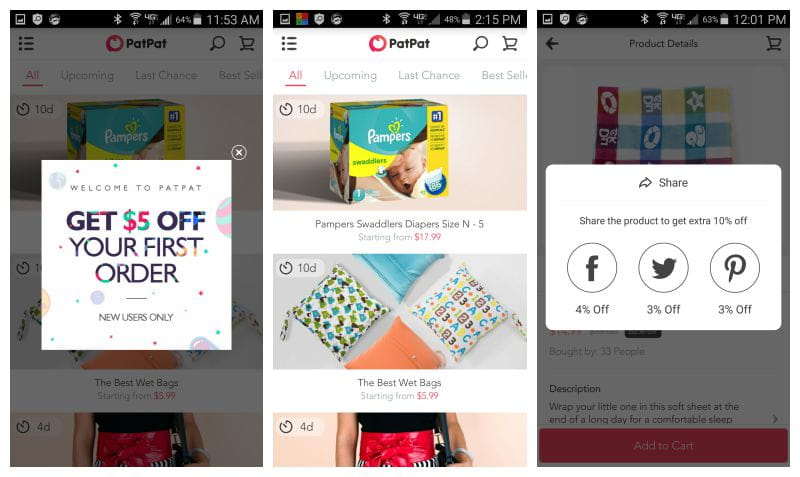 New PatPat users get $5 off their first order to even more savings and get this – I have an EXCLUSIVE promo code that will give you an extra 35% off! Simply use the promo code "THES35" for 35% + $5 off your first order in addition to PatPat's already great prices.
I really love this app. The savings aren't a gimmick, you actually do save a lot of money with PatPat. The interface is beautiful, intuitive and user friendly, and the experience of finding some of the latest must-haves for moms and kids is a lot of fun. And I can do it in my jammies. Whether you are a new mom trying to save time and money, or shopping for a new mom, PatPat has something for everyone. And every order ships free. No minimums.
As I navigated the app, I began shopping for two friends of mine who are both expecting new babies in the coming months. I had a lot of fun selecting adorable things that had great savings.
Cloth diapers – regular price= $55.99, PatPat price = $35.99
Breast pump – regular price = $89.99, PatPat price = $69.99
Nursing top – regular price= $29.99, PatPat price = $15.99
Baby socks – regular price= $11.90, PatPat price = $3.99
Playsuit – regular price= $31.50, PatPat price = $10.99
Minky blanket – regular price= $33.00, PatPat price = $13.99
Nursing pads – regular price= $17.97, PatPat price = $6.99
Non-contact thermometer – regular price= $59.89, PatPat price = $14.99
Baby sling – regular price= $58.79, PatPat price = $21.99
Rattle toy – regular price= $31.00, PatPat price = $13.99
Total regular price = $424.02
Total PatPat price = $208.90
If I share each item and earn 10% off plus use the THES35 coupon code and $5 off my first purchase that brings my new total for all 10 items down to $126.61! Holy cow!!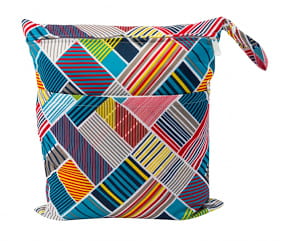 PatPat has all sorts of things that I know these new moms need and I also discovered a brand new product that I had no idea even existed. PatPat's Zipper Wet Bags are perfect for moms on-the-go who need a place to stash dirty and wet baby items. It keeps smells contained so it's great for the cloth diapering mom and they are super convenient and can strap onto strollers and shopping carts.
The wet bags are only $5.99 each at PatPat, and combined with the 30% off, it makes sense to order more than one.
In addition to new baby gear for moms and babies, PatPat also has toddler clothing, seasonal items like Halloween decorations, jewelry, diapers, totes, hair accessories and more.
PatPat is FREE to download! Get it on iTunes and Google Play.
How much will you save?
Join our newsletter!
Subscribe to get updates and great stuff via email including subscriber-only goodies like free printables and giveaways.

This article is part of a sponsored conversation with PatPat available on iTunes and Google Play.