My daughter has the biggest heart for others. I believe she is a true empath, and often experiences other people's struggles on a level that many of us cannot understand. When passing someone who is homeless, for example, she is compelled to want to help them, so much so that she is unable to think of anything else until she is able to make some sort of gesture to assist them in their time of need.
We were at a baseball game this summer and a gentleman a few seats away had asked if we had seen his bus ticket because he seemed to have dropped it. She was compelled by some unseen force to help. "Mommy, I want to help him find his bus ticket" she pleaded. The word 'help' had this strange sort of tone to it as she said it. It's hard to explain but it was a pleading that came from somewhere even she doesn't comprehend. I have no doubt she would have searched under every single seat in that stadium if I had let her. Days later she still talked about that man, wondering if he ever found his bus ticket.
I have been searching for a way to provide her with a way to aid others that doesn't involve walking around handing out money until every homeless person has a hot meal and a warm place to sleep. While that is truly an amazing goal, it's just not practical for a 9 year old girl (with parents who, unfortunately, don't have access to unlimited wealth). With the holiday season upon us, I recognized an opportunity to help her fulfill her need to help others through a holiday gifting campaign using social media.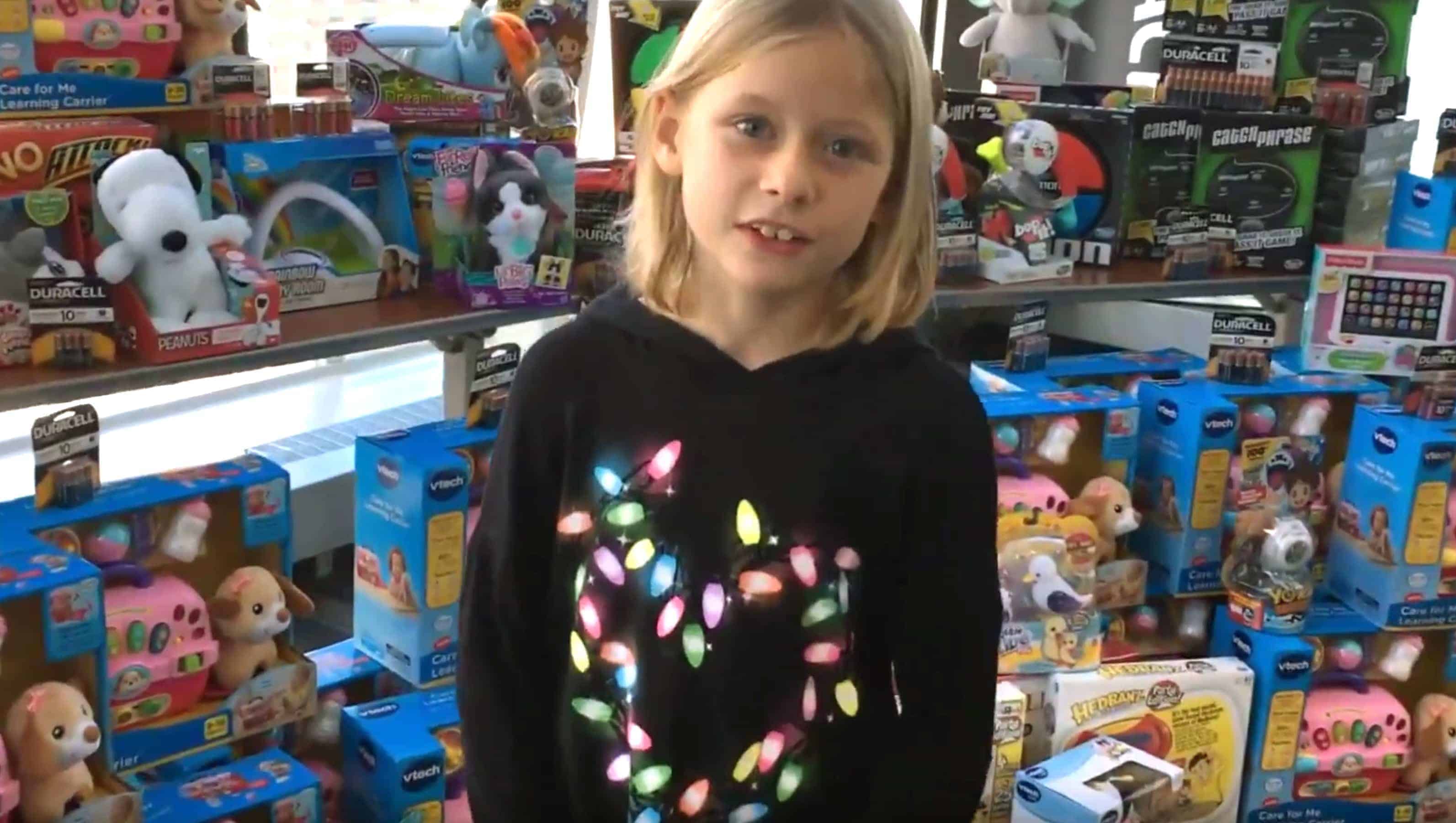 Santa's Little Helper – 2017 Holiday Gifting Campaign
How it works
We have teamed up with a local businesswoman with a heart of gold. Charlene from Gold Star Cafe and Catering has provided help and support for families in our small town of Lowell, Indiana all year long, but especially during the holiday season. Her generosity inspires so many people to do the same, so it seemed like a natural fit. Products we receive from brands and sponsors for this campaign will be provided to Charlene to be used for holiday gifting for local families. Families with true need, but also as a way to help spread joy and inspire the spirit of giving during the holiday season.
Call for sponsors
This program is aimed mainly at children, but there is often a need in our community for gifts for adults as well. We require a minimum of two identical products provided, although we encourage more. One product may be used to demonstrate the donated product, this depends upon the type and nature of the item.
Benefits for sponsors
Donated products will be featured on our YouTube channel, either as a stand alone demonstration video or as part of a compilation with other  products provided for this campaign. Higher value products, or more interactive products are more likely to be featured alone. We will make every reasonable attempt not to included similar (competing) products together in a compilation video.
Brands who provide products valued over $500 in total will also receive additional social media exposure. Brands who provide products valued over $1,000 in total will receive additional social media exposure and be featured in a blog post.
Products needed
These are suggestions and ideas, please note we will consider all products, but may determine that not every product is a good fit for this program.
Toys (for all ages)
Games
Electronics (video games, radios, MP3 players, headphones, tablets, TVs)
Dolls
Art supplies
Gift cards
Sporting goods
Jewelry and watches
Bikes, scooters and other outdoor toys
Small appliances
Tools
How to submit
To submit your products for consideration, please fill out the form below.
Please note, this is not a tax-deductible campaign. Also note that we consider Christmas the "reason for the season" and much of our promotion of this campaign will use Christmas and other Christmas related terminology.