Did you know that thirty-nine million people travel for Thanksgiving*?
How many people are visiting your house this Thanksgiving? We will have 15, which isn't our biggest Thanksgiving ever, but it's certainly a lot of people! And it is so easy to get buried under the stress and pressure of trying to put together the most fabulous Thanksgiving ever.
Thankfully I shopped at Sam's Club during the Sam's Club Pre-Black Friday Event. Thanksgiving will be perfect and stress-free. Well, at least free from the stress of planning, I'm sure there will be plenty of family-type stress.
And not only did Sam's Club help me plan our Thanksgiving feast easily, they also helped me get a head start on my holiday shopping and create my own wish list!
Our family brings side dishes for Thanksgiving every year. We do the turkey, the mashed potatoes and some appetizers and desserts. They fill in the rest which helps a lot with some of the food prep.
But we still need a lot of things to help make the day perfect, including the right pan for cooking the huge turkey we got at Sam's Club during the Pre-Black Friday Event. Sam's Club has amazing event prices going on, all of the specials are marked with an 'Event Price' sign.
That is a great price for that roaster – perfect for Thanksgiving and maybe even for gifting. If you aren't hosting Thanskgiving, it would make a cool hostess gift as well.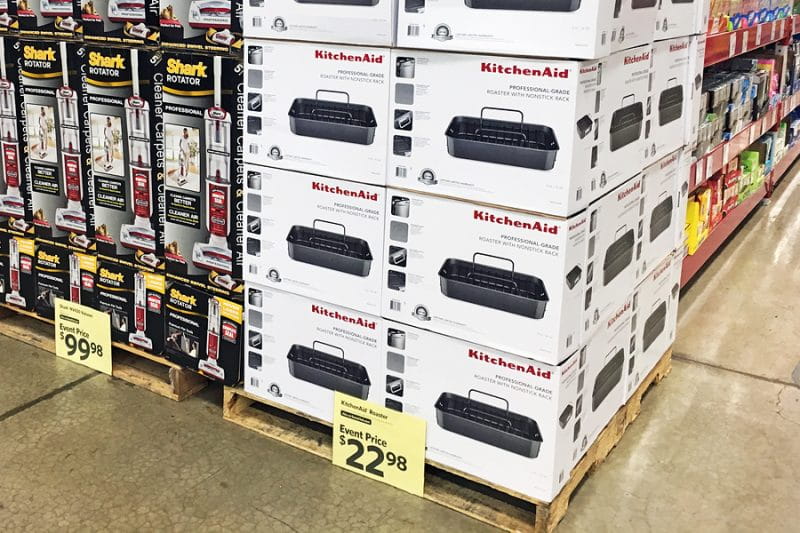 I found a few gifts for other people that I can't show you, because even though they claim to read my blog, they probably don't, but this is the one time they would.
I did also find something that I added to my own wish list.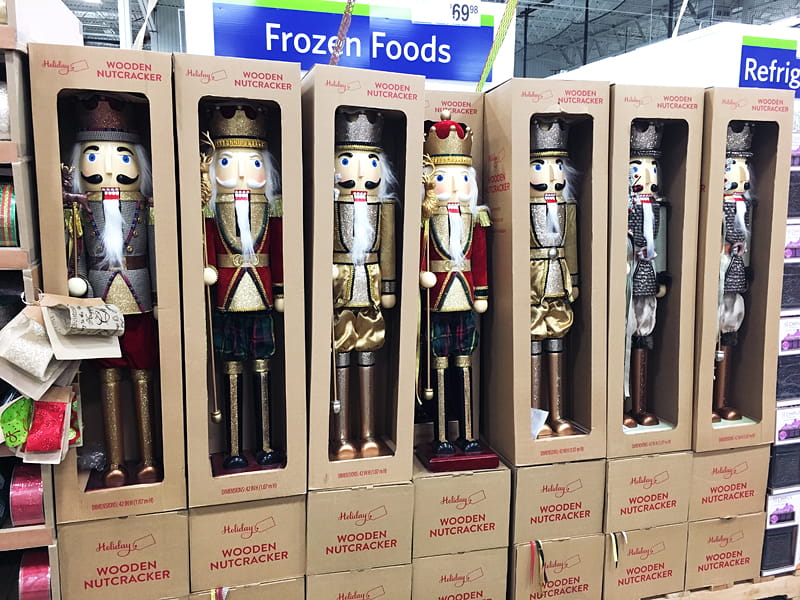 We left the Sam's Club Pre-Black Friday Event with everything we needed to host the perfect Thanksgiving!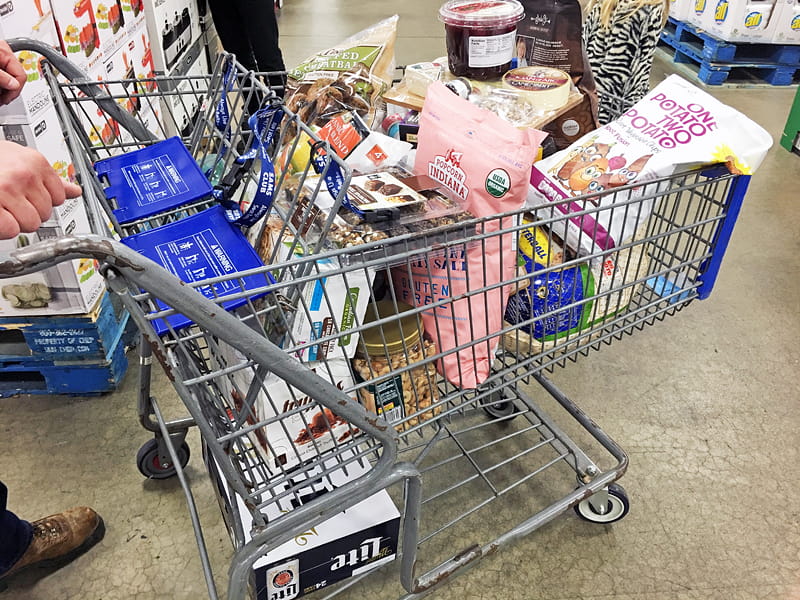 And maybe a few extra things.
We picked up our turkey, some fresh bakery goodies for dessert, a cheese platter for an appetizer, cranberry sauce from the cooler section (with nothing artificial in it, yay!), frozen meatballs to make a yummy sweet and sour slow cooker dish, and a handful of other snacks and tasty beverages.
I love that I can be confident that the fresh products I buy from Sam's Club have a 200% satisfaction guarantee.
If you are finding it difficult to make time to shop for Thanksgiving, and obviously online is not an option at this point because of shipping, Sam's Club has another way that they help make your holidays easier. It's called 'Club Pickup' and it essentially provides a personal shopper experience for FREE. Simply shop and place your order online and then pick it up in-store the next day, already ready to go. You will get an email or text when your order is ready.
The Sam's Club Pre-Black Friday Event goes through November 25th both in-store and online. Don't miss out on amazing member savings and extra special pricing. Plus you can beat the rush!
*Source: StatisticBrain.com

This post was sponsored by Sam's Club.
Join our newsletter!
Subscribe to get updates and great stuff via email including subscriber-only goodies like free printables and giveaways.