This is a sponsored post written by me on behalf of Nationwide Mutual Insurance Company. All opinions are 100% mine.
Make Safe Happen is a program dedicated to reducing accidental injury – the leading cause of death of children.  Safe Kids Day brings together families and the community to celebrate kids and increase awareness around accidental injuries and raise funds to prevent them. Safe Kids Day supports the life-saving programs of Safe Kids Worldwide, a nonprofit organization working to protect children from accidental injuries, such as drowning, fires, burns, poisoning and traffic injuries.
The day we become a parent is the day our lives change forever.  We are now responsible for a tiny little person!  As that little person grows, we do our best to make sure we take all the precautionary measures in making sure they are safe.  They rely on us and trust us for that.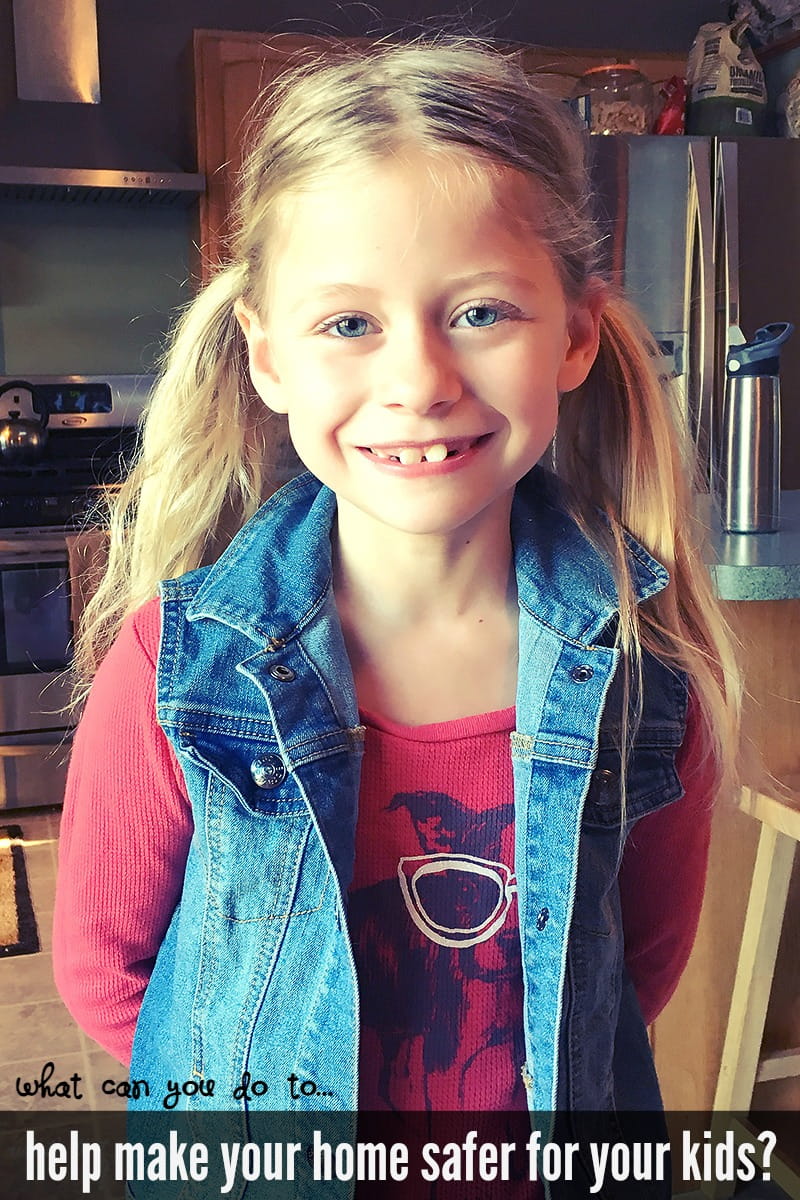 What parent wouldn't do their best?  With anything including raising children, there are highs and lows.  As my Dad always said, "Kids don't come with instruction manuals."  We cannot foresee accidents happening, but we can make a promise to our children to do the best we can to prevent it from happening and protect them.
https://www.youtube.com/watch?v=dlzEciaMShk
According to a recent Nationwide Make Safe Happen survey of more than 1,000 parents with children under 13 years of age, nearly 7 in 10 parents (69%) agree that they could do more to keep their children safe in the home, and the same percentage agrees that they need more updated information on today's child safety issues.
So what can you do?
Here are some easy tips:
Install Smoke and Carbon Monoxide alarms on every level of your home including the basement (if already in place, check the batteries and preform a monthly test).
Prepare a fire escape route and meeting place in case of fire.  Make sure that everyone in the family can get our safely in 2 minutes or less.  Practice this drill twice a year.
Make sure all household poisons and chemicals are put "up, up and away" or locked in a cabinet that children cannot get into.
Pay close attention when your children are in or near water.  This includes the bath tub.  Teach them to never go near water alone unless there is a responsible adult supervising.  Teach them the dangers of water, so they understand and respect it.
Secure all furniture and televisions to the wall using proper wall mounts, straps, or brackets to prevent tipping.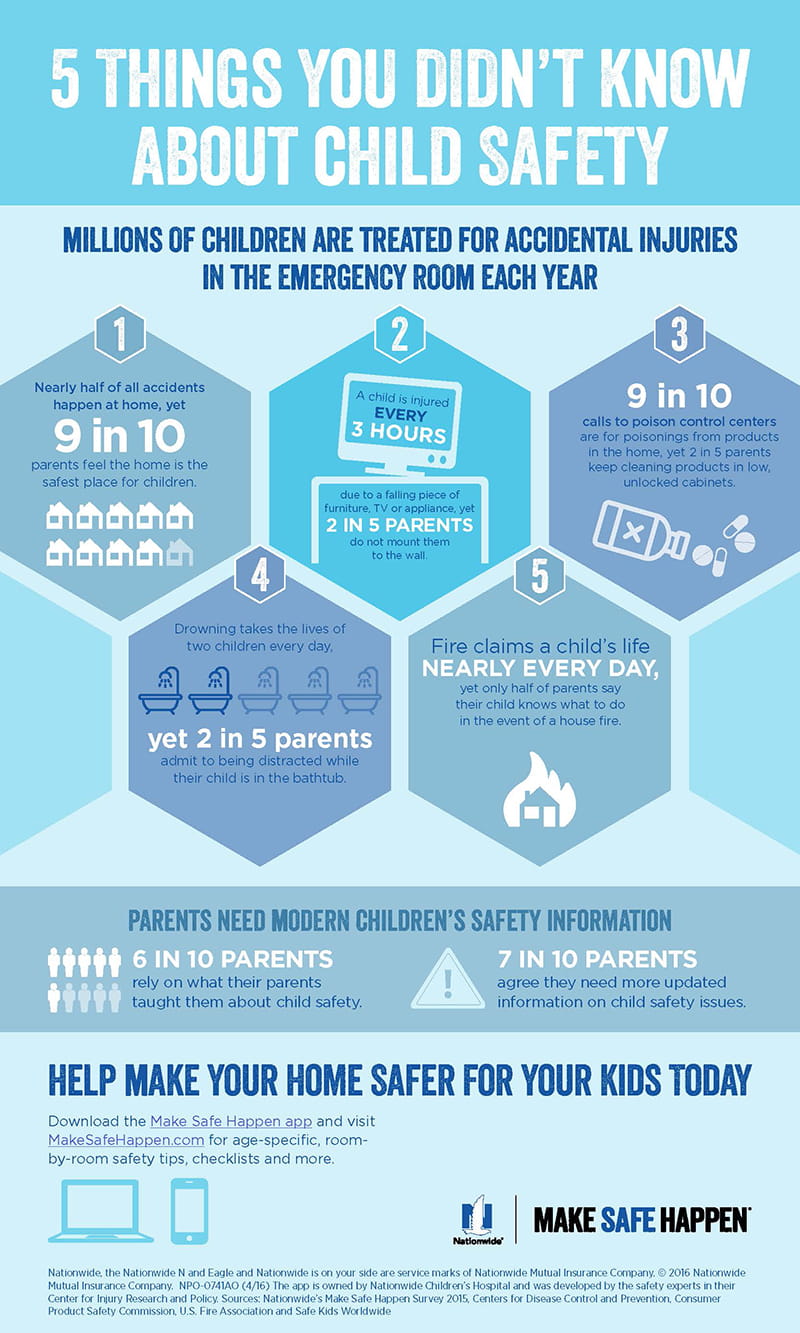 Another great thing parents can do is talk to other parents.  Share the information and make them aware of the steps they can take to make their home and children safe, and Safe Kids Day. Who knows, they may even have some great safety tips that you haven't thought of!
Organizations across the nation are participating in Safe Kids Day, you can check where your local Safe Kids Day event is being held nearest you by clicking: https://www.safekids.org/safekidsday/local-events.