This post is sponsored by Lunchbox. All opinions are my own.
Before I was a dog owner, I had no idea how important it was to care for your dog's teeth. Before adopting my own dog, I made sure to do my research. I always wanted to make sure I knew exactly how to care for my pets. Pets are a part of the family, and I want them to be around as long as possible.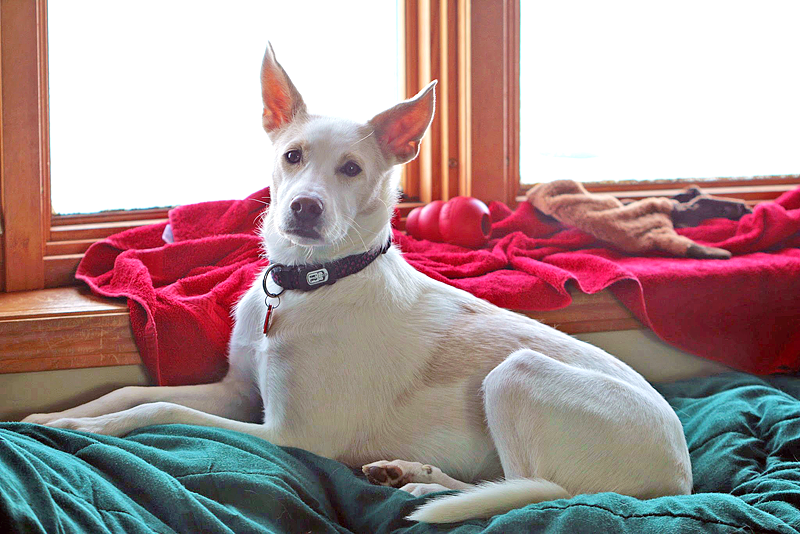 It's an interesting topic to study, a dog's teeth is one of the most commonly overlooked areas of their health. If the tartar isn't removed from your dog's teeth, they are likely to get inflamed gums. A lot of people don't know this, but gum disease is extremely common in dogs.
This overlooked area that can cause expensive vet bills if put off for too long.
One of the issues I came across when taking care of doggy dental health is time (and occasionally my dog's interest in staying still long enough for me to do it.) How often do you brush your teeth? Three times per day? It is similar with dogs, to keep their teeth healthy they need to have their teeth brushed once per day, but that isn't always possible…especially when you have kids to struggle with about brushing.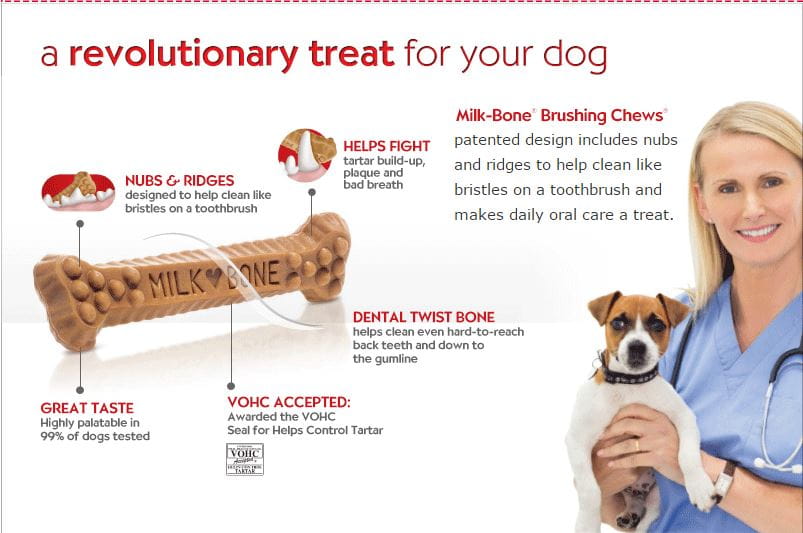 Milk-Bone Brushing Chews can help take some of the pressure off of caring for your dog's oral health. They are packed full of benefits that make our lives as dog parents so much easier.
Nubs and Ridges that clean like the bristles of a toothbrush.
Tastes like a dog treat, so it will be a delicious experience.
Helps fight tartar buildup, plaque, and the most anticipated side effect of dog kisses: bad breath.
The Dental Twist Bone shape helps clean even difficult to reach back teeth and the gumline.
Lastly, VOHC Accepted. These treats were awarded the VOHC Seal for Helps Control Tartar.
If you didn't know all of this, it is never too late to start caring for your pups teeth. Set a reminder, have a chat with your vet, and start the journey to a beautiful dog smile.
Put the right foot forward for dog dental health
Not sure where to start? Watch this extremely informative video and download your coupon to save on your next purchase of Milk-Bone Brushing Chews.
You can also take a short quiz, testing your knowledge of dog dental health for a chance at winning a $250 Walmart Gift card. Don't wait, take the quiz now.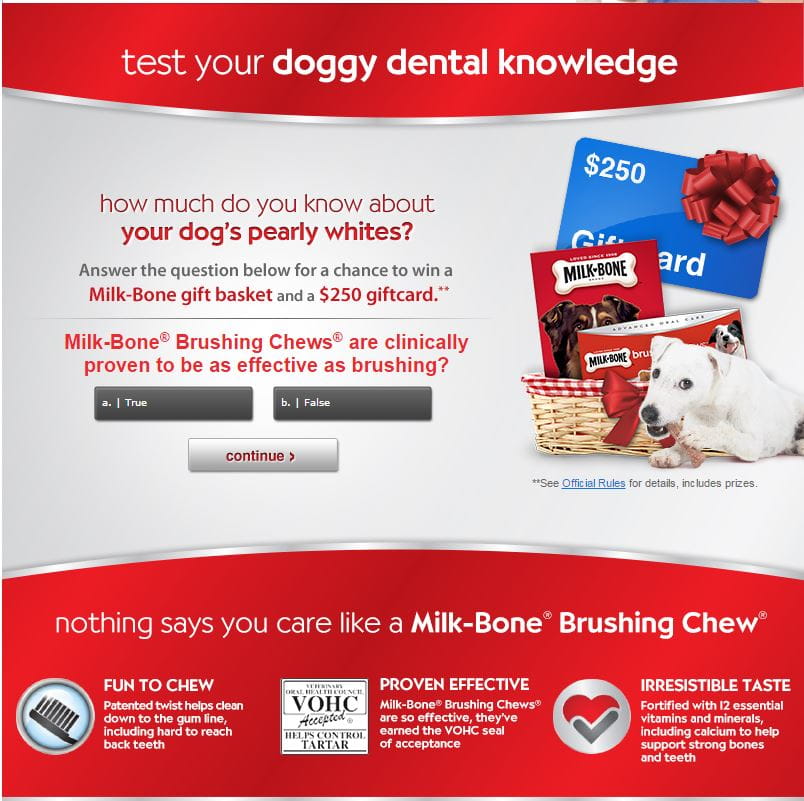 How do you take care of your dog's dental health? What are some tips that have worked well for your family?
Join our newsletter!
Subscribe to get updates and great stuff via email including subscriber-only goodies like free printables and giveaways.