I love restaurant salsa. I have huge texture issue and generally restaurant salsa isn't overly chunky. It's smooth and fresh and I can't get enough of it. So when I had all of these tomatoes in my fridge I figured I'd give salsa making a try.
I also had a bunch of tomatillos too, and decided to see what I could come up with.
The result was pretty good. So good that my salsa to chip ratio was pretty high.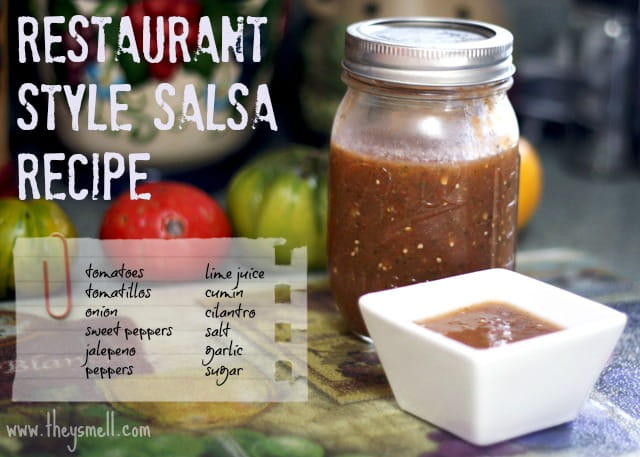 The recipe for the salsa is below, but first I wanted to share a new tool I have in my kitchen that came in extremely helpful for cutting up the vegetables for the salsa. My new Chicago Cutlery DesignPro Partoku Knife. It made cutting everything a breeze. The knife is sharp and the handle is a perfect fit in my hand. In the past my knives were never sharp enough, I didn't have the right knife for the job, and the handles would make by hand cramp up.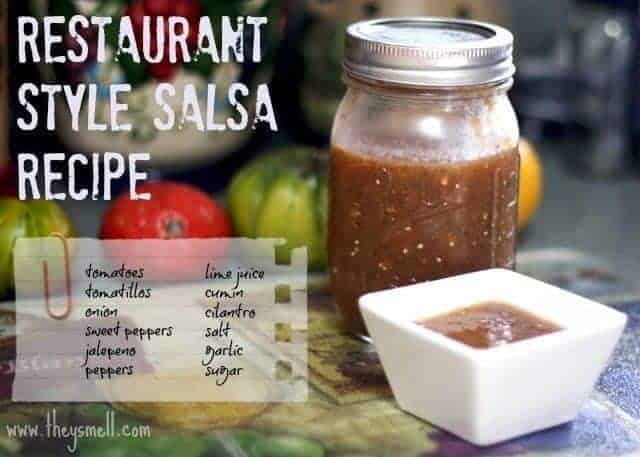 Ingredients
Instructions
Mix all the ingredients together in a food process until chopped to desired consistency.
Notes
I recommend making the salsa without any hot pepper. Taste. Then add peppers slowly until you reach the desired heat.
This recipe fills four 1-1/2 cup jars.
Nutrition or specific diet information shown is an estimate or best guess and is for information only. 730 Sage Street is not responsible for the factual accuracy of any nutrition information, calculations or claims.
The salsa is so fresh tasting and we can't get enough of it and my Chicago Cutlery DesignPro Knife really made quick work of cutting and chopping. My hand didn't cramp up like it does with our old knives and instead of mangled pieces, I had nice smooth, even cuts that didn't require any effort.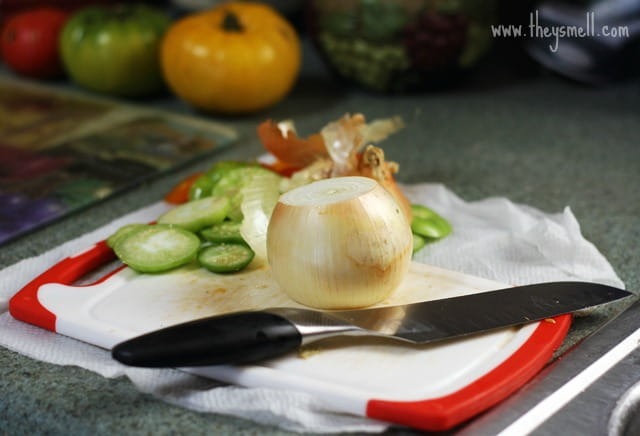 I wrote this review while participating in a Brand Ambassador Campaign by Mom Central Consulting on behalf of Chicago Cutlery and received products to facilitate my post and a promotional item to thank me for taking the time to participate.