In my quest to lead a greener, recycled lifestyle I have attempted to reuse glass bottles and jars numerous times only to have them end up in the recycle bin. I can never seem to get all of the residual glue off of the jars and they remain slightly sticky which annoys me.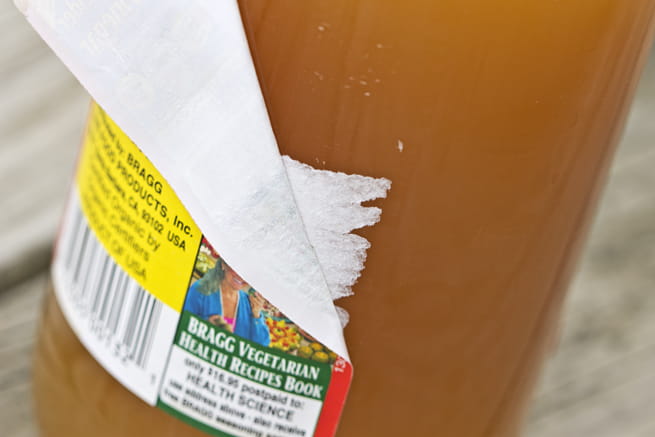 Soaking them in hot water only gets you so far.
We have a bottle of Goo Gone under the sink that I keep meaning to throw away (but I'm just not sure how to dispose of it) and I have been tempted to use it but that's not a great solution either because of what's in it.
So I scoured the web for glass bottles to use for my homemade household cleaners. $15 plus shipping on Amazon was a bit too steep for me.
But the other day I had a revelation and was determined to get the glue off of an empty apple cider vinegar bottle because I discovered that its cap area is the exact same size as a spray cleaner bottle. Which means instead of reusing plastic spray cleaner bottles for my homemade all-purpose spray, I could now have a glass bottle!
But alas, those dang labels.
How to Remove Labels and Glue from Jars & Bottles without Chemicals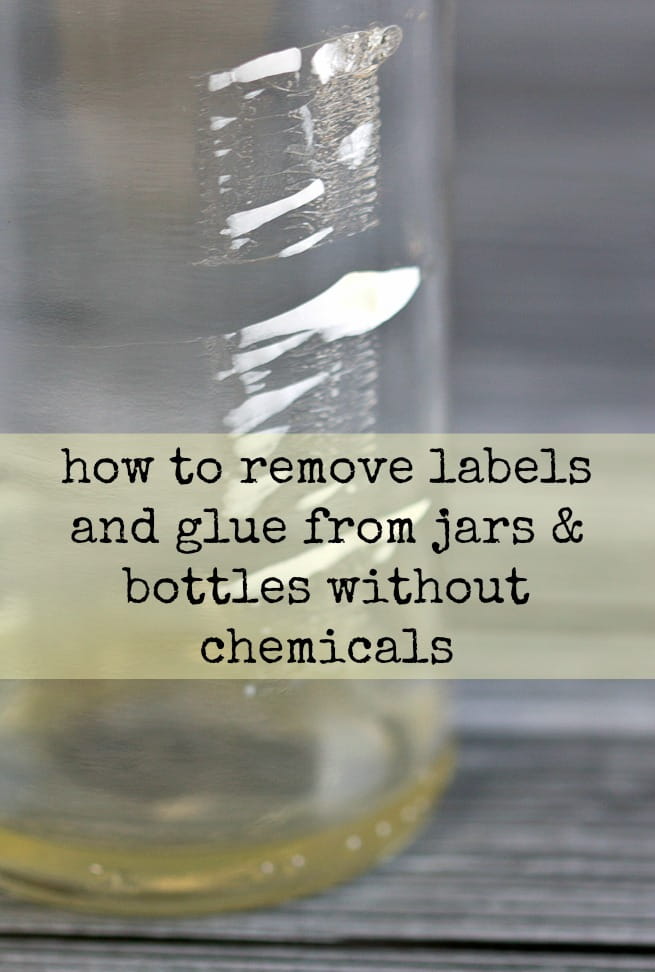 I learned that you don't need to give up your dream of having glass bottles. You don't need to spend $15 each. You don't need to use chemicals.
Stop throwing away those glass bottles and jars and reuse them!
All you need is some hot water, a sink, paper towels and cooking oil.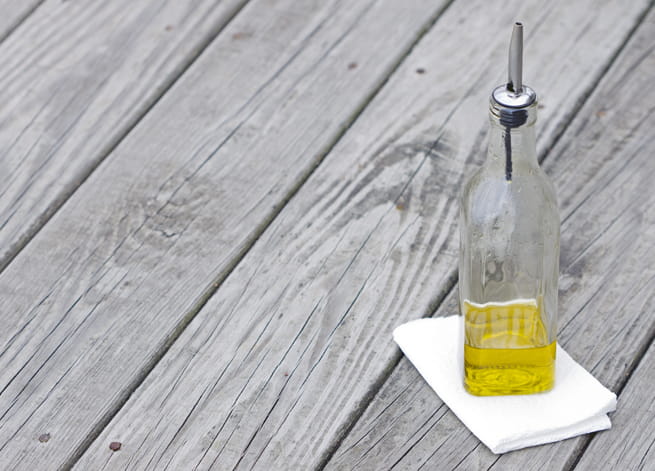 Peel off as much of the label as you can
Fill your sink with HOT water and let bottle soak overnight
Remove bottle from water and pull off any remaining label and wipe off as much glue as you can with a sponge or paper towel.
If a lot of glue remains, repeat soaking in hot water for a few more hours.
Once the entire sticker is removed and a lot of the glue, pour a small amount of cooking oil (I used olive oil) on a paper towel and rub it across the glue. It may take a bit of elbow grease but it shouldn't be too difficult. If you have to, you can bring in a scouring pad to help. The Sweetleaf Tea bottles prove to be more difficult and require a few extra soakings and a scouring pad.
Wash the bottle or jar in warm soapy water.
Fill!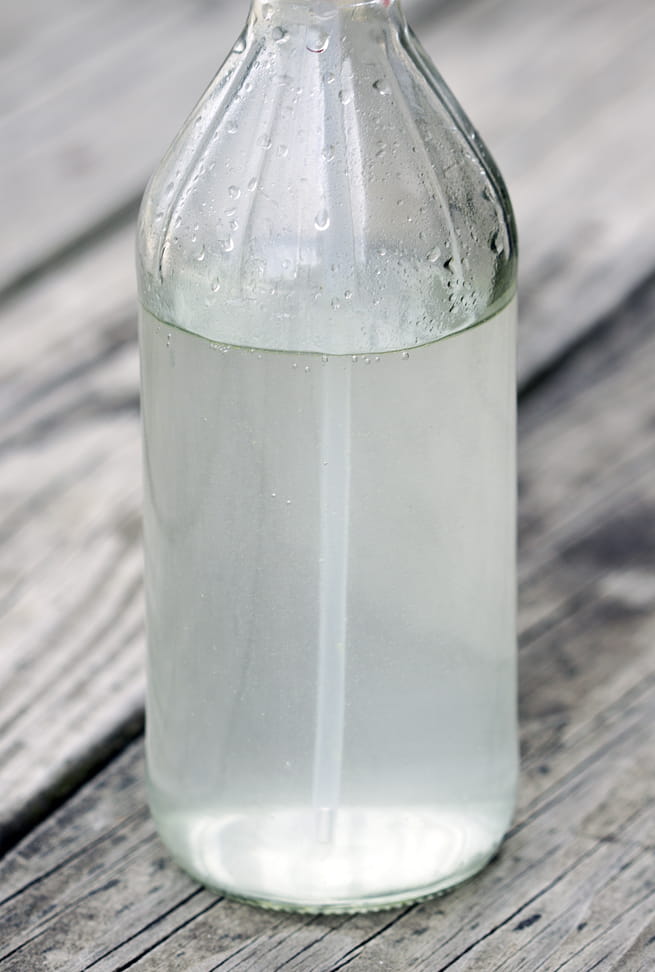 The label and glue is completely gone!