"I participated in a campaign on behalf of Mom Central Consulting for Reebok. I received a Famous Footwear gift card to purchase a pair of Reebok shoes to facilitate my review and to thank me for participating."
I may be *slightly* obsessed with Reebok running shoes.
I now have 4 pairs, all newer with only a few miles each on them.
I have tried on many, many pairs of running shoes and I love the way the Reebok fits me. They are the perfect width, they are flexible, and best of all, they are affordable even on a budget.
I remember the first time that I tried on the Reebok Realflex. I felt like the running shoes that I had been wearing since I started running over 25 years ago (when I was 4 years old…) were all wrong. I finally felt like I had found the right shoes for my feet.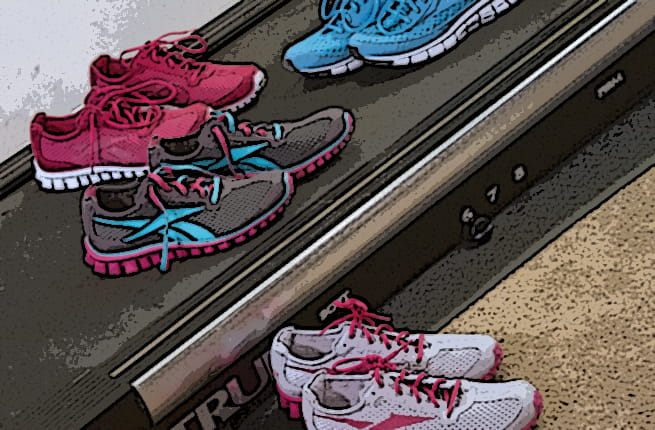 My latest pair of running shoes are the Reebok Realflex Run running shoes from Famous Footwear. This is my third pair of Realflex, my first two are a grey pair for outdoors and a pink pair for indoors in my treadmill.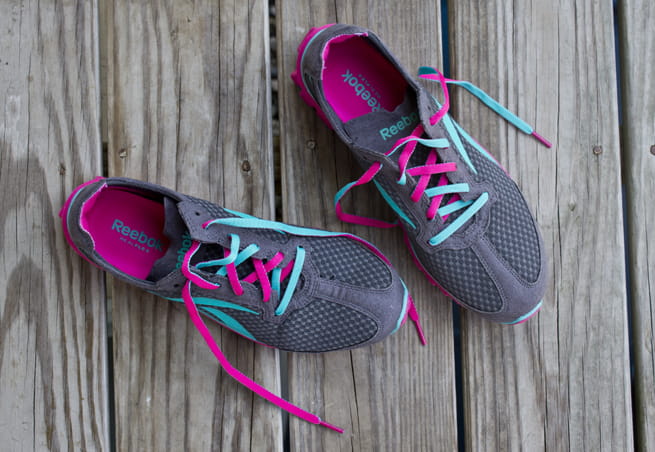 Famous Footwear has a decent selection of Reebok running shoes for women. The actual store I visited seemed to have more than their online store did, however but it also could have been that the models were the same but the store had additional color selections that online didn't have. In any case, the physical store seemed to have a larger selection. I love shopping at Famous Footwear because the shoes are all at eye level and you don't have to wait for a salesperson to get you the shoes you want to try on. They are all there underneath the sample shoe. They also have a huge selection of quality shoes for the whole family.
That being said, in order to get the size and style I wanted, I did have to order online, which turned out to be a great option because not only did they have a BOGO half-off, I also had an online discount code that saved me extra money. This meant I had some money left to get my son a pair of Reebok shoes too.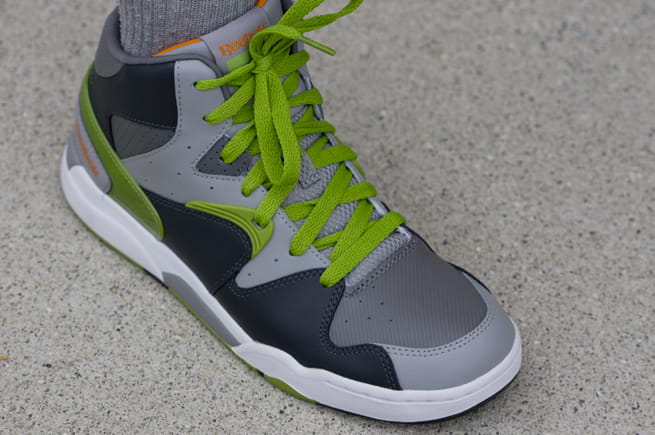 He wanted hi-tops and he got them!
Reebok Women's REALFLEX RUN
Enjoy a comfortable run around your neighborhood wearing the Reebok Realflex Run running shoes.

Mesh upper in an athletic running style
Lace-up front, padded collar
Printed logo overlay
Textile lining, cushioning footbed
Flexible RealFlex outsole with forefoot flex grooves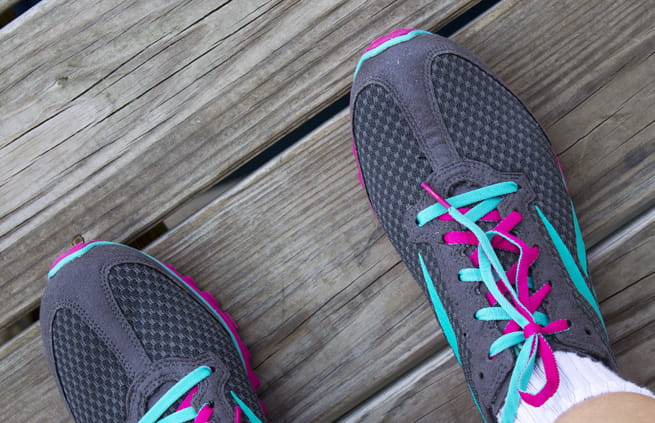 The Realflex Run from Reebok fit and feel a bit differently then a traditional running shoe. It is a narrower shoe but seems to have plenty of room for me in the ball area to allow for expansion when my foot hits the ground, but I do have narrow feet.
What stands out about this shoe, though, is the flexibility of the sole. It is designed to bend as your foot bends with little effort. I would definitely call this a more "minimal" shoe that helps mimic the natural motion of the bare foot. The body of the shoe doesn't have any real padding, yet it does manage to provide support. The sole has just enough padding to be comfortable but retain the flexibility of my foot.
I have a difficult time wearing traditional bulky running shoes after wearing the RealFlex. I feel like they really are more of an extension of my natural form. I notice my feet and my knees don't ache as much when I wear the Reebok Realflex, I don't even really notice that I am wearing shoes at all.
The Realflex aren't completely perfect, however. I do wish they were a tad bit wider and that the lacing area didn't go up so high on my foot. It comes up on the front of my ankle and makes it slightly uncomfortable to wear without socks, which I have grown to prefer. Overall, the Reebok Realflex are one of my most favorite pairs of running shoes ever.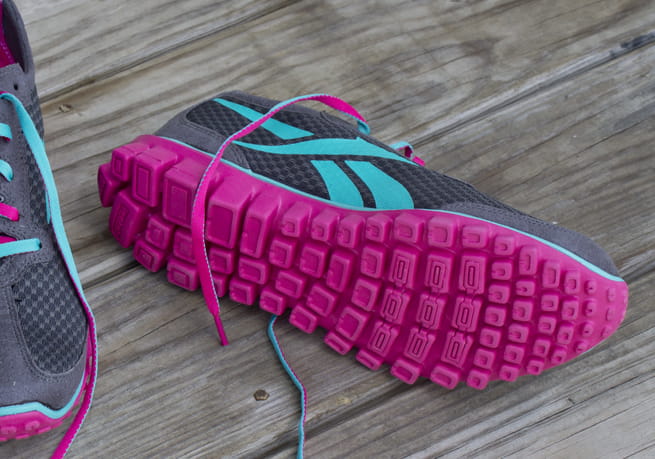 And how cool are these colors?
Don't forget to check out FamousFootwear.com before you shop for your Reeboks to print coupons to save you even more money!
Join our newsletter!
Subscribe to get updates and great stuff via email including subscriber-only goodies like free printables and giveaways.