Easy Recipes and CocinaMarie.com
A big welcome to all CocinaMarie.com readers. I've been a huge admirer over the years and welcome you to my site. Stick around to find fantastic easy recipes you already know from the past or try one of my new easy recipe ideas.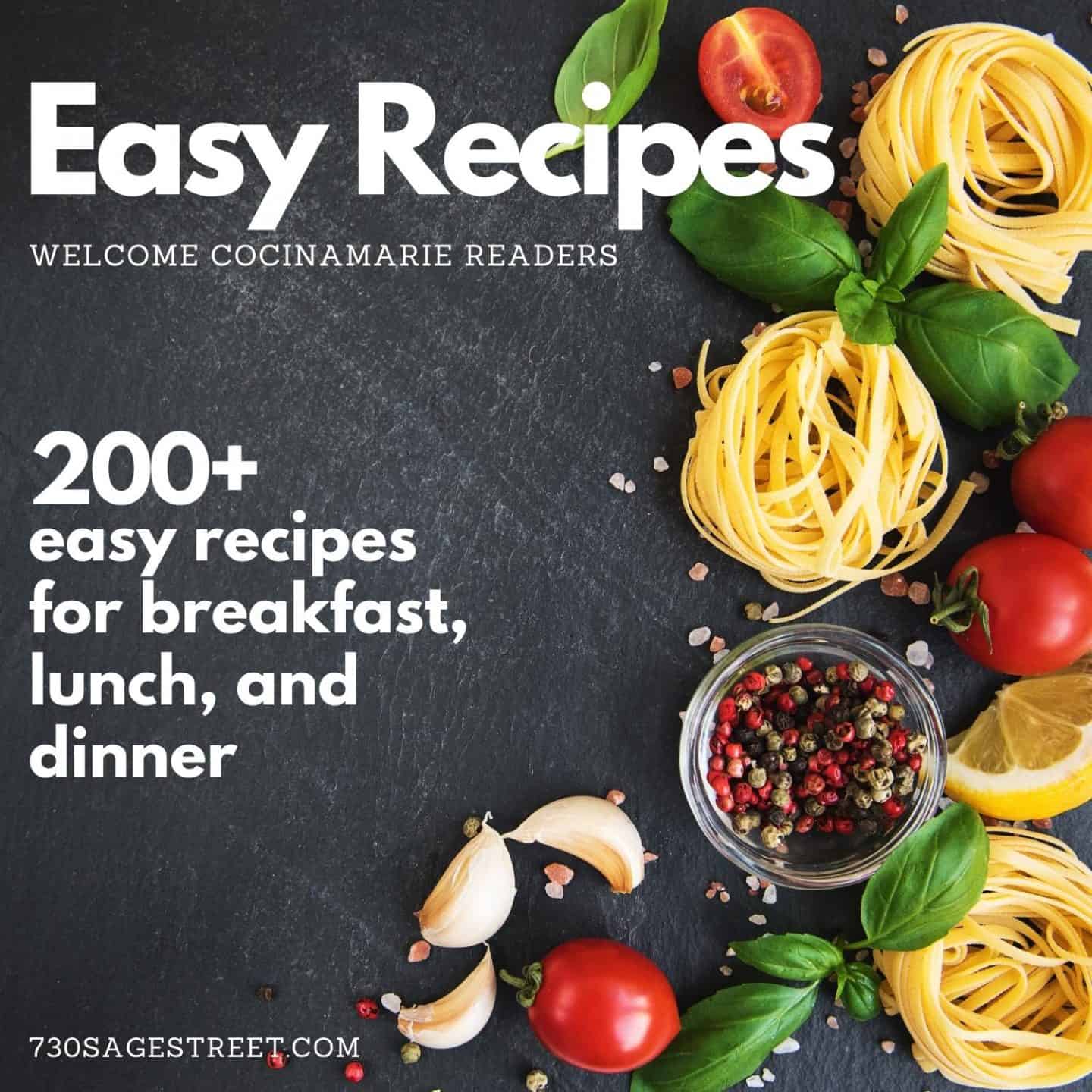 My specialty is easy recipes, primarily easy recipes with few ingredients, followed by kitchen essentials and cooking how tos.
Who has time to cook nowadays? Between work, family, and social obligations, it can be tough to find the time to even think about dinner, let alone stand over a hot stove and prepare a complicated family meal. That's why easy recipes are essential for anyone who loves to cook.
Whether you're a seasoned chef or a beginner in the kitchen, easy recipes provide the perfect opportunity to try new dishes without spending hours in the kitchen. And I have no doubt you'll be surprised at how delicious they taste.
If you're looking for easy and inspiring recipes, keep reading! Here you'll find everything from quick and easy weeknight meals to show-stopping desserts that are sure to impress your friends and family.
If you're looking for culinary inspiration, look no further than 730 Sage Street. From easy breakfast recipes to easy dessert recipes, I've got easy recipes for the whole year. And who knows? You might just find something new and exciting to try.
After all, part of the fun of cooking is experimentation, right? So go ahead and dive in. I guarantee you'll find something you love.
If you're going to spend $40 on a roast, you better make sure you have the proper kitchen equipment. That includes a quality meat thermometer! No one wants to serve their guests dry, overcooked meat. So take the time to learn how to use a meat thermometer. It's really not that difficult. And it's worth it when you see the look of enjoyment on your guests' faces as they savor your perfectly cooked roast. Plus, you'll be able to enjoy the leftovers just as much as they did. And that's worth its weight in gold.
There's something about slowly cooked meat that just makes it taste better. Maybe it's the fact that cooking low and slow allows the flavors to really meld together. Or maybe it's because slow roasted beef always tender and juicy. Whatever the reason, there's no denying that slow-cooked meat is delicious.
And once you learn how to cook it properly, it's pretty easy to do. Low and slow is the key, whether you're cooking my bottom round roast, eye of round roast, smoked beef back ribs, or oven-cooked pulled pork. Just set your oven, grill, or smoker to a low temperature and let the meat cook until it's tender and cooked through. Then enjoy your delicious slow-cooked meal!
These recipes are easy to cook because the temperature is low, around 200 degrees Fahrenheit. This reduces the chance of overcooking and drying out your meat and produces the most tender and juicy meat with the least amount of effort.
Any home chef worth their salt knows that not just any old cookware will do. If you want to produce quality meals, you need quality cookware.
Regardless you'll need an assortment of pans ranging from:
baking pans
frying pan
cast iron skillet
saute pan
braiser pan
stock pot
sauce pan
griddle
dutch oven
Starting Your Day Off Right with an Easy Breakfast
The best way to start off your day is with a good, hearty breakfast. It'll give you the energy and mental focus needed for anything that may come at us throughout our busy lives!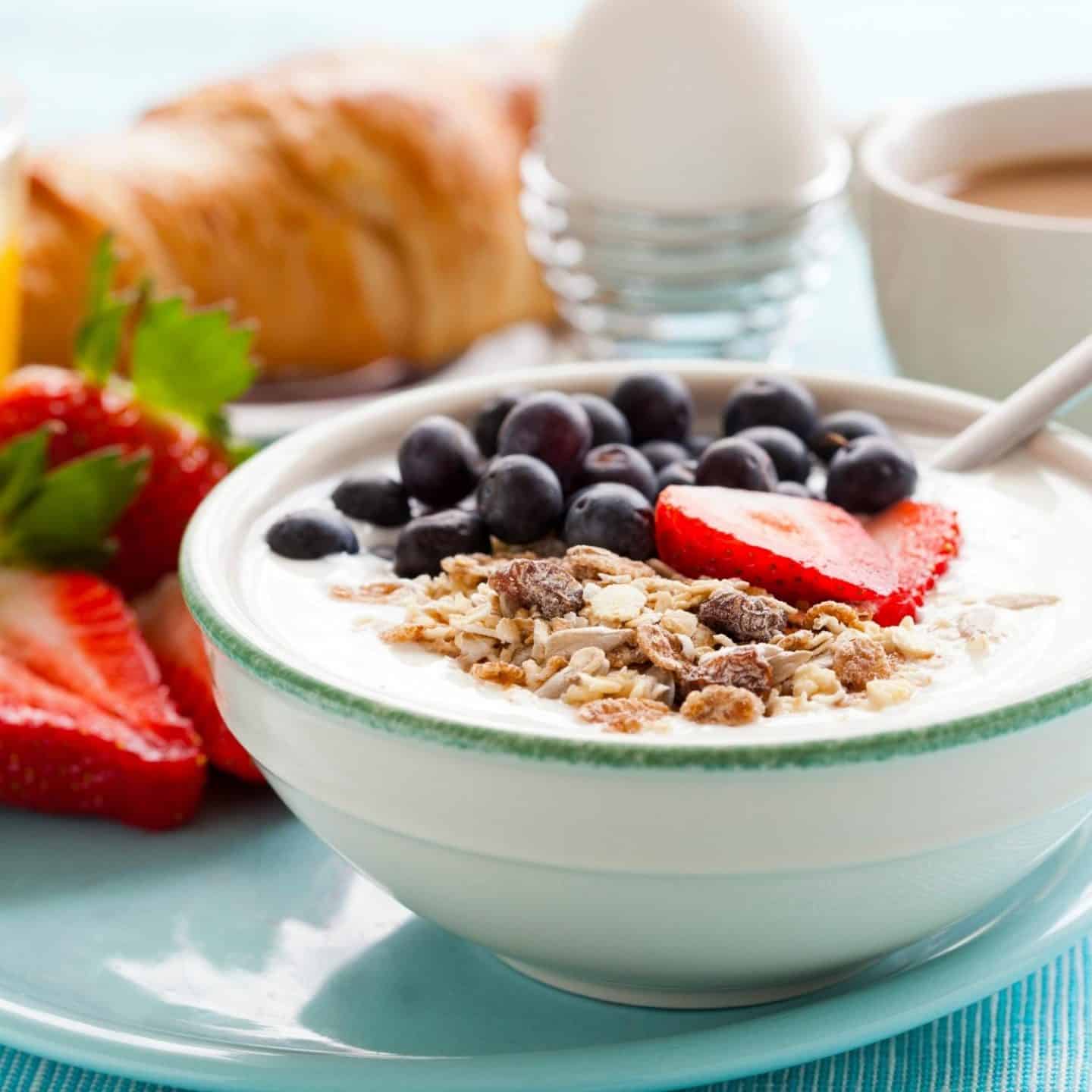 One of the most common things I hear from friends and family is that they just don't have time to make breakfast in their busy schedules. Sometimes I just need something super easy and straightforward like porridge, rolled oats, white bread, or whole wheat bread. Although when it comes to blueberry breakfast recipe there is nothing better than an easy recipe!
I've always loved my Sausage Egg Muffin Cups! They're tasty and different. Irresistible Crustless Quiche can be equally delicious.
An easy breakfast and fresh fruit is a nice treat and helps get fruit into your diet. I love fresh raspberries, blueberries, and strawberries. And my epic french toast with fresh fruit is perfection.
Easy Lunches, Dinners, & Dinner Party Meals
We all know that cooking can be difficult. Figuring out what to make for dinner is often more challenging than actually putting the meal on your table!
For those times when you need some quick and easy ideas for lunch or dinner, these recipes will save time in attaining delicious food without sacrificing quality or taste.
I know you're always looking for an easy recipe that can be made in a hurry, so I've rounded up some of my favorite family-friendly dishes. Whether it's lunch or dinner time with the kids and their friends - if they are hungry enough to try something new then these recipes will do just fine!
Home cooking is the answer for any foodie with dietary restrictions. With flexible ingredients, you can create an amazing dinner meal that will please everyone at your dinner party!
Below you'll find my favorite easy recipes for family cooking, dinner parties, solo meals, and more.
With my easy-to follow recipes, you can be sure that your dinner party will go off without a hitch. No matter what dish it is that's on the menu or who might show up at any minute - with these prepping steps ahead of time everything should turn out beautifully!
The great thing about breaking down food into these categories is that you can use any leftovers or ingredients from the refrigerator to create a new recipe. This way, not only do they save money but also reduce carbon footprint by using up what would otherwise go bad!
Chicken - Your taste is im-peck-able
Imagine a dish so versatile that it can be made into whatever you want. Chicken may seem like an ordinary ingredient at first glance, but this little bird has such diversity and offers endless possibilities for cooking!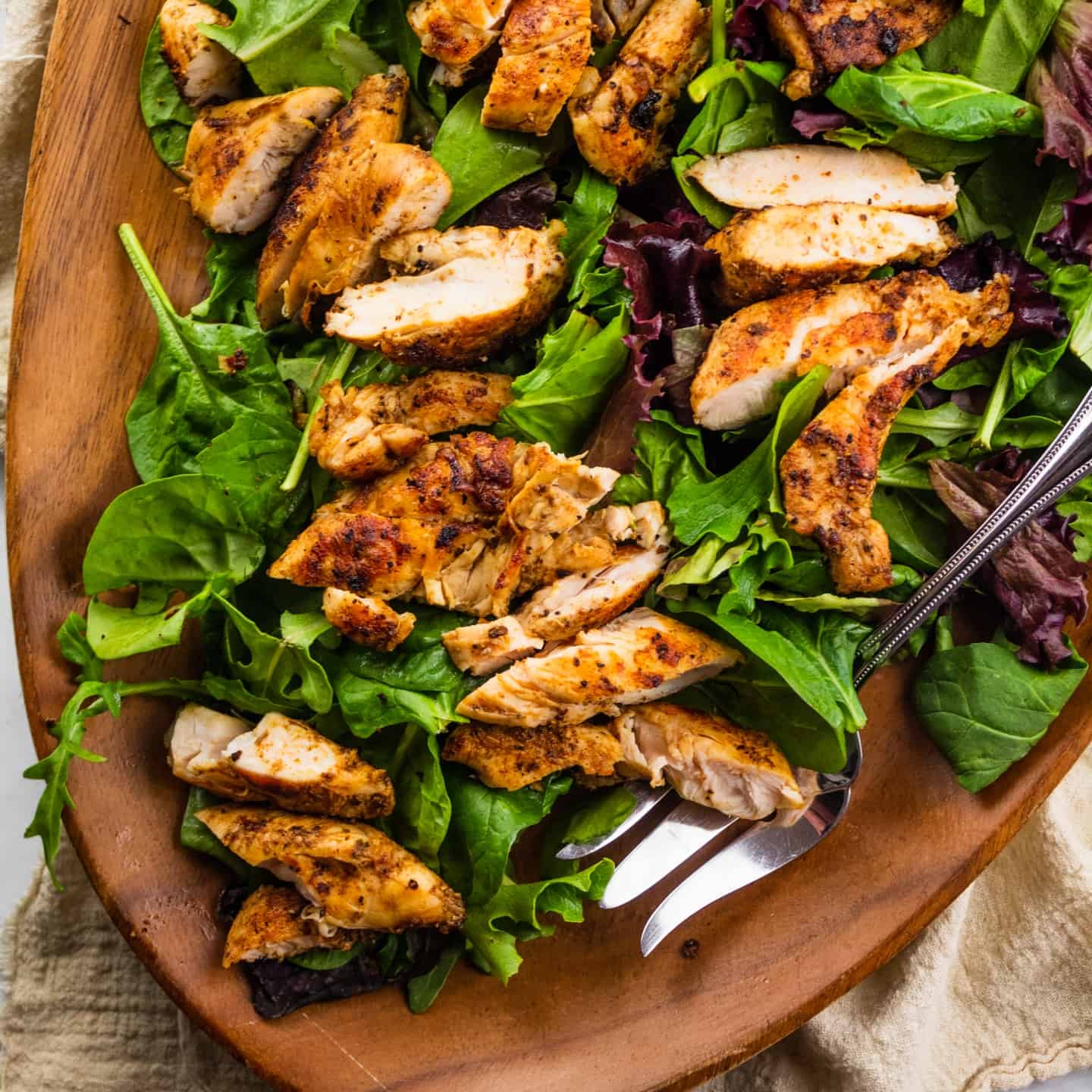 Can't cook? I've got you covered! My easy chicken breast recipes are perfect for that first-time frying enthusiast. A good deep fryer pot or pan will make all the difference when it comes to getting those delicious bits from your meal.
When you want to make the best chicken fried in a light and crispy crust, canola oil is your go-to. It doesn't get better than this! You'll be blown away by how great these recipes taste when they're air fried and healthier all around.
Chicken can be found in almost any recipe, from the starters to main courses and even recipes for sides. I find that it's a key ingredient when creating some of my favorite sandwiches or Mexican casseroles!
Looking for side dishes for chicken? What to serve with chicken is loaded with 20+ fantastic sides for chicken recipes.
My Instant Pot, Ninja Foodi and Air Fryer are fantastic small kitchen appliances that help make everyday life easier. And before you ask, yes I have tons of easy air fryer recipes you'll love. And make sure you check out my air fryer chicken tenders!
When you're feeling adventurous and in need of an easy dinner recipe, why not try out one that combines two all-time favorites: chicken AND pasta? You'll be surprised at just how creative your favorite family dishes can get when given this new twist. Try making recipes with either leftover chicken or store-bought rotisserie chicken, then serve them up for tomorrow night's meal!
By using a combination of different meats and vegetables in your dishes, you can really open up the flavors to be more diverse. One great way is by cooking with chicken! Not only does it absorb flavor like no other type but also has an excellent texture - making this protein-packed meat one I recommend for anyone looking into adding something new (and tasty) into their kitchen repertoire.
Chicken recipes are some of the easiest recipes you'll ever find. Check out my shredded chicken tacos and my shredded chicken nachos, both outstandingly easy recipes. Not only are my chicken recipes super easy, but they also taste fantastic.
When you're looking for a quick, easy dish that's perfect after an exhausting day at work my easy chicken breast recipes with few ingredients are the way to go. Try my Ruth Chris stuffed chicken, it's identical to the original recipe.
What goes with chicken wings? When in doubt, typical comfort food will do the trick. And my friend Ben at ComfortableFood.com has hundreds comfort packed recipes.
This recipe for qdoba chicken is a fantastic choice if you're pressed for time. It's big on flavor, using ingredients such as garlic, adobo sauce, oregano, and cumin. Try my creamy chicken spinach casserole too.
Who doesn't love that warm, cozy feeling you get when eating chicken soup on a cold day? Of course, the best instant pot recipes for this include some form of meat and are impressively easy to make.
You can get the same dishes that your family loves without spending hours in front of a stovetop or oven cooking. Pasta is one such dish - it's easy, budget-friendly and offers an endless variety to experiment with! A cheap cut (or whole) chicken will work just as well when making this tasty treat at home instead; you'll have dinner on the table faster than ever before.
This recipe for Cajun Chicken Pasta is an easy recipe, yet still an splendid meal that's loaded with flavor. And if you happen to dislike pasta, this chicken carbonara no pasta has your name on it.
The perfect flavor combo of chicken and bacon is transported to you Italian-style with the help of garlic, paprika, plus all those other herbs that make up an unforgettable taste.
When you want to make your favorite chicken or turkey dish, it's important use the right spices. There is nothing wrong with stovetop stuffing and I have some easy ground turkey recipes that will turn any day into Thanksgiving!
The traditional Alfredo sauce is made with parmesan, eggs and heavy cream. But I have some fun alternatives that are just as delicious!
I don't know about you, but my family loves when I make something with an Italian theme for dinner. This Parmesan Crusted Chicken is no exception! It's so easy and quick that even those kids who think they aren't into cooking can probably handle helping out in the kitchen. If all else fails - use Asiago Cheese instead parmesan cheese on top during preparation.
All in all my recipes are really easy to make. But more importantly, many of my recipes are affordable and this list of cheap dinner ideas for families is worth it.
A lot of my top budget-friendly meals use chicken as the main ingredient. Kids love chicken, it is relatively inexpensive, and a great ingredient for fussy eaters.
Side dishes are a great way to add some flavor and balance out your main dish. For an easy side dish consider steamed vegetables, brussel sprouts, and spaghetti squash are top contenders.
Beef - Make no mis-steak you're the rarest of them all
What's not to love about beef? This protein-rich meat can be used in almost any dish and will always give your meal that extra special something. With so many different cuts available, home cooks have endless options of beef to choose from!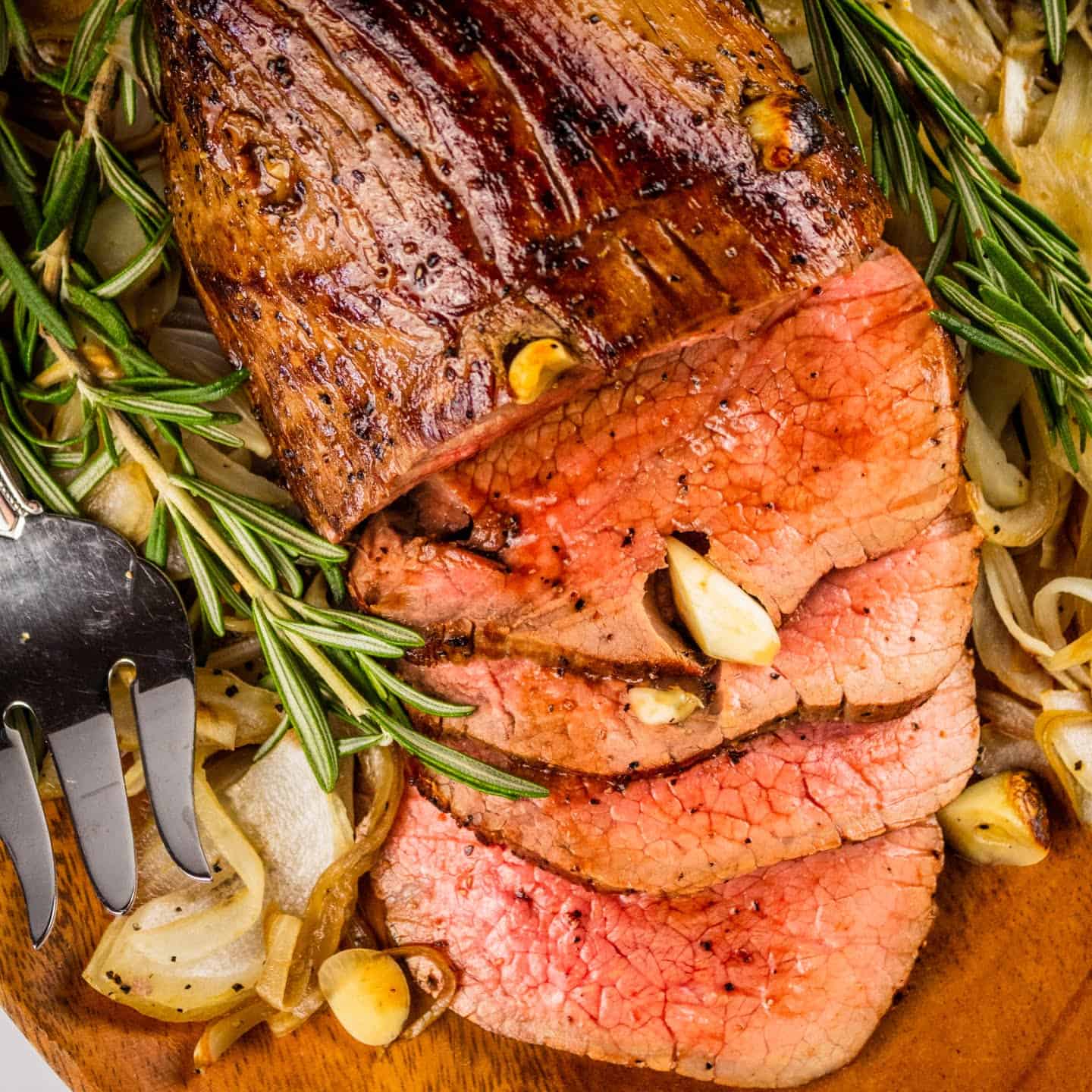 One of my favorite things about cooking is finding ways to make any dish better. I have found that adding a hint of rosemary or thyme can take an everyday meal and turn it into something fantastic.
I particularly enjoy using these spices when cooking roast beef because they add such depth, flavor & aromas without even knowing! A fantastic example of this is my bottom round roast, drool-worthy roast beef.
In my family, everyone remembers Taco Tuesday. It would be extremely rare if we skipped this while meal planning for the coming week. My easy shredded chicken tacos are always a hit and to mix it up I also serve pulled pork tacos too.
How do you like your beef? Red or green—in a sauce! I'm talking about the delicious flavor of beef enchiladas filled with spiced meat and topped off by velvety smooth tomatoes. If poblano peppers aren't your thing then try burritos instead - they're not as complicated to make as you might think; just mix everything up into one pot so all that washing up can go down easier.
Not a fan of Mexican food? How about tex-mex food? I adore a good chili and often make it with and without beans. Check out my easy ground beef recipes with few ingredients, chili is really easy to make and practically a foolproof recipe.
If you're cooking for somebody that is sensitive to spicy food, try adding lettuce and tomatoes. Avocado is also great because it will cool down the burritos without watering them down too much! Here are a few more fantastically delicious roma tomato recipes.
Beef stands out of the pack and is considered one of the premium meats. For special nights, romantic dinners, and dinners for two, beef is always on the table. Try this classic smothered steak and onions with a side of freshly steamed vegetables.
The best sides for meat are typically vegetables that compliment the beefs flavor profile. I like my Longhorn brussel sprouts recipe, steamed vegetables, and my seasoning ideas for steamed cauliflower will help a lot.
Frankly, I love cooking dishes that look like I've put in a ton of effort but in reality, are really easy to make. My roast beef recipes fit this example perfectly!
Burgers, specifically prime Angus ground beef, produce mouth-watering hamburgers. The top cuts of beef for burgers are chuck steak, sirloin, and tri-tip. Lesser sites will recommend cuts like round and plate, but these are budget cuts and too lean.
Another fantastic alternative to beef is bison. This lean yet flavorful meat is growing in popularity and ground bison makes for a really tasty burger.
Take it up a notch! This recipe for bottom round roast will make your house smell like heaven and you'll get the best quality meat from a cut that is typically overlooked. Another cheap beef cut that shines when cooked low and slow is my eye of round recipe. Either of these roasts pair well with my authentic chimichurri and a nice medium bodied red wine.
Steak is another fantastic option and my how to cook top sirloin filet steak covers everything. Learn the best way to cook a sirloin steak including in the oven, reverse sear, sous vide, pan fried, smoked, and grilled.
Beef is more often than not a dish that catches everyone's attention not just visually. The aromatics of a nice beef bottom round roast with rosemary and garlic are present in the air long before the meal is ready.
Once served, roast beef is a real treat for the whole family. A tender, juicy, and flavorful meat perfectly amplified by herbs like rosemary, thyme and garlic.
And if you're lucky enough to have leftover roast beef, consider making roast beef sliders for lunch the next day. The combination of roast beef, cheese, caramelized onions, and horseradish are delightful. Check out my cheap easy dinner ideas for a quick weeknight meal.
Who doesn't love a good barbeque? I can think of few things better than juicy, tender beef brisket or smoked tri-tip. The side dishes are also delicious and there's no shortage! You'll want to eat this wonderful meat straight outta the smoker with some excellent sides - maybe even while watching your favorite football game on TV.
If you're looking for a brisket alternative, try my smoked tri-tip for a quick weekday meal. A nice beef tri-tip weighs about 3 pounds and only takes a few hours to smoke.
The taste of childhood is all too real, as soon as you bite into a meatloaf. Packing an old-fashioned flavor that has been generations in the making with its sticky sweetness and tender onionskin texture from properly browned breadcrumbs on top for added flair!
Pork - I'm kinda a pig deal
Pork is a forgotten and overlooked ingredient for home cooks. And it's easy to fall back on chicken or beef, but let me tell you, pork is tasty, affordable, and worth adding to your weekly meal plan.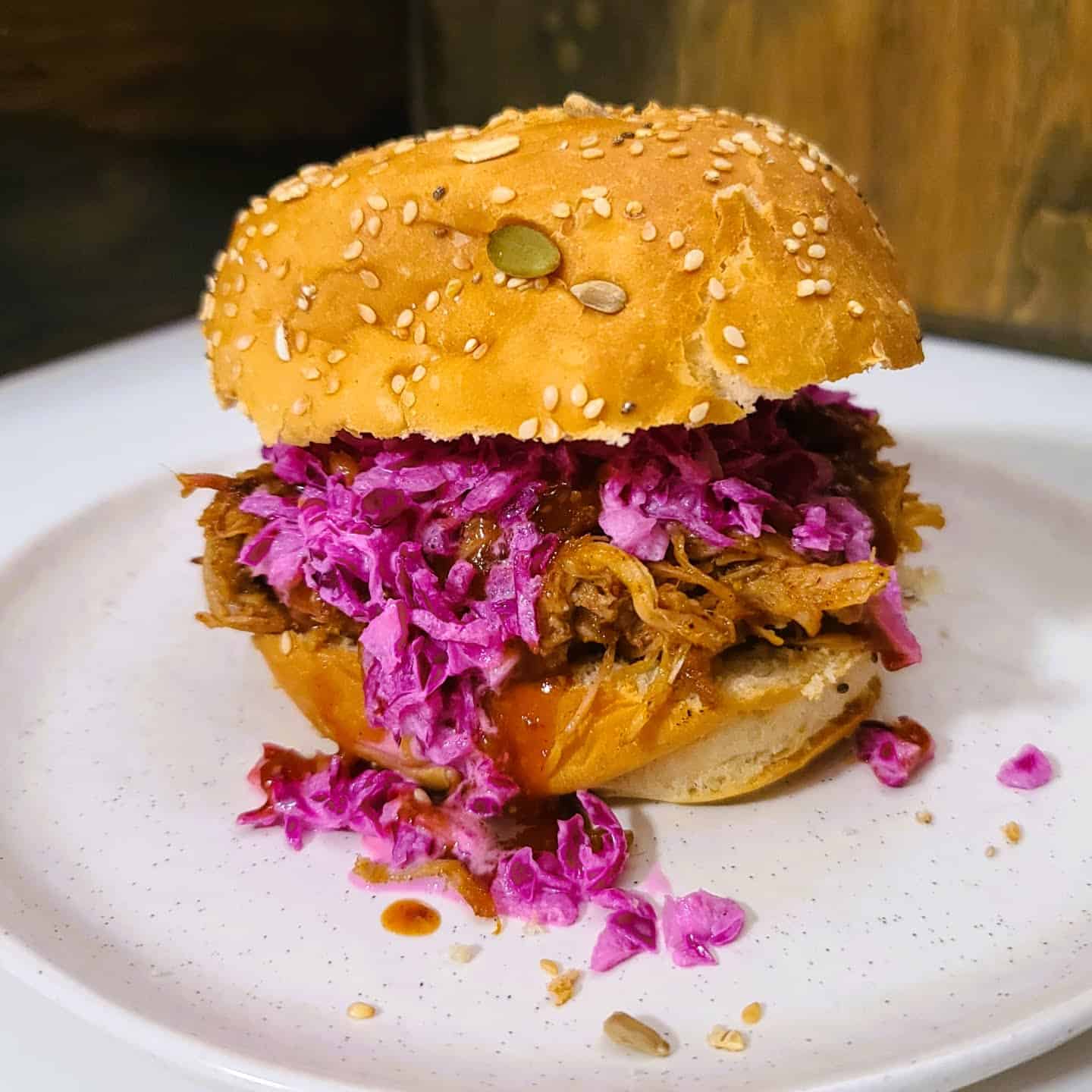 Pork is one of those meats that many people seem to have a love-hate relationship with. Some find it tough and unappetizing while others can't get enough. You guessed it, I love pork and find it helps balance out my weekly meal plans and it's affordable.
Now that you're on board with pork, lets dive into pork recipes and ideas! Take this creamy ranch pork chop recipe, for example. Not only is it easy to cook, it's full of flavor provided by the best homemade ranch seasoning, heavy cream, and cream cheese. Follow this up with the best creamy sauces for pork chops online.
The common misconception is that you need a special dish to serve with pork, but this just isn't so! Some sides pair perfectly with pork and help add to its natural pork flavor. These include:
If you're looking for maximum flavor, my oven-cooked pulled pork is a fantastic choice. And given the fact pulled pork tastes even better the next day, I have some of the best leftover recipes for pulled pork going.
One of my favorite is my easy bbq pulled pork sandwich loaded with and even easier coleslaw with bright purple cabbage. The combination is out of this world!
Next up would be my pulled pork tacos, so you can see there are a lot of easy ways to use up leftover pulled pork.
Speaking of pork, don't miss my smoked pork ribs. They're yummy and easy to make. Learn how to make my easy smoked pork rips and enjoy juicy, fall apart smoked ribs that taste fantastic.
Pork is one of the most versatile cuts of meat, and pork absorbs flavors that you use to cook with. Here are a few of my favorite pork chop recipes to tantalize your taste buds:
Love pork chops but want to take it up a notch? Consider a whole pork loin!
Ground pork is just as delicious and easy to cook as ground beef. Try the best ground pork recipes for your next family dinner.
I don't know about you, but my family is all about ground pork. A meaty and flavorful ingredient that can be incorporated into just about any meal or appetizer-style dish for the perfect combination of flavors! And ground sausage recipes are always popular!
One of the best ways to use pork sausage is in a comforting pasta dish. This recipe for cheesy cajun sausages will show you how it's done! You can either go with Rao's, which has great flavor but isn't rich enough if that's what your after, or try some homemade sauce on top - I like mine made from scratch so there are no funny tastes here at all.
One of the most famous cuts of pork is hands down bacon. You can't beat bacon and this salty and fatty meat goes well in just about everything! And you can even find it in sweet dishes like bacon cupcakes with maple syrup.
The versatility of this savory staple means that you'll be able to enjoy its deliciousness on many different fronts - frying or baking for example!
The star is always going to be your pork dish. But, it needs something else for company! Sides are an important part of making a meal complete and delicious.
Wondering what to serve with pork? Take a look at these easy side dishes. Also check out my leftover pulled pork recipes. I think brioche buns are perfect for pull pork.
Seafood - That Won't Make You Crabby
For those who are adventurous enough to experiment with new ingredients, seafood can be an exciting and easy to make. Shrimp has the perfect texture and flavor that will make your dinner party guests happy while also being easy on their digestive systems!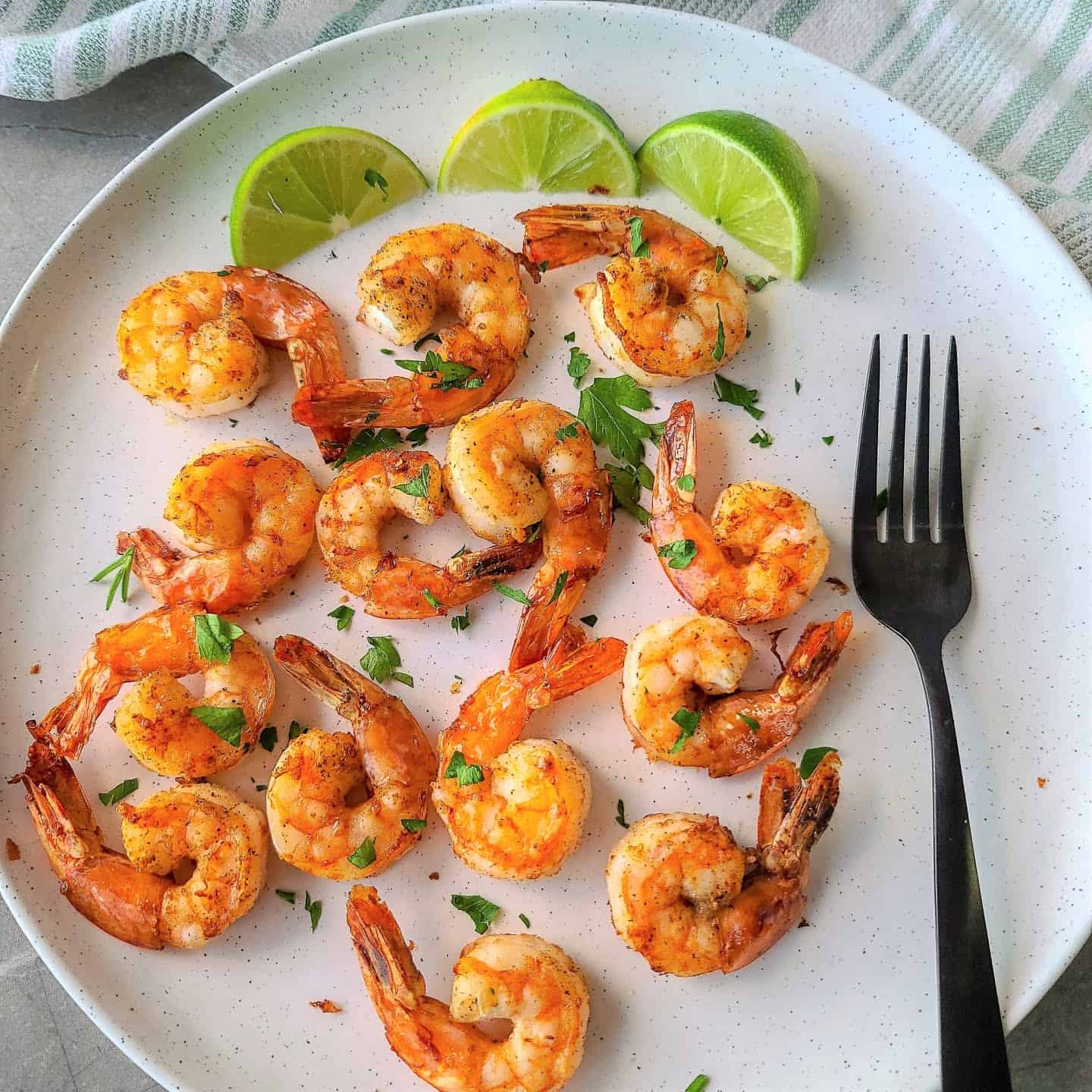 You can make some awesome shrimp recipes by using this delicious ingredient. I love the idea of cooking up a storm on an open sheet pan of shrimp for dinner, it's one my family really enjoys!
Sheet pan recipes are super easy to make, and perfect for feeding a family or small crowd with minimal effort. Just load up the pan and bake to perfection.
The taste is perfect, but you'll never be able to match the freshness. Canned or imitation crab meat can successfully be used in recipes; however it's essential for anyone who wants their dish on point (like us!) learn how make my easy Crab Cake recipe - just a reminder that these delicious treats are within reach if you're looking!
Salmon has a delicious and satisfying texture that makes it one of the best fish to cook with. It's also hard not to be tempted by its pretty color, which puts everyone in an festive mood! I recommend trying Jasmine rice as your side dish-it goes great alongside many seafood dishes or even just on their own if you're feeling fancy.
My favorite, baked pesto salmon is the best of everything. This recipe is super easy and the fresh pesto tastes amazing and looks amazing.
The salmon is enhanced with the perfect balance of spices, lemon juice and garlic. The addition of parsley provides freshness which compliments this dish without overwhelming its natural flavors!
What's the perfect way to celebrate Cinco de Mayo? A seafood or crab boil of course! But be careful not get freezer burnt shrimp because they're really disappointing when you cook them.
The key to searing fish is cooking time. Make sure you have the proper pans for your fish and that they are very hot before adding in any oil! Canola oil works well when frying meat because it doesn't kill off nutrients like other oils can, making this a healthy choice.
If you have a strong aversion to fish or know that your dinner guest does not like seafood, it is always nice when the person making their meal-especially if they are picky about what goes into it you can offer something different. Shrimp can be used in place of fish with no worries!
When you are looking for seafood recipe ideas, shrimp casseroles fit the bill. These easy and packed with delicious flavor recipes will have your family asking "What's New?"
Seafood is a delicious and healthy way to start off any meal, but it can also be an appetizer if you're hosting your guests. The trick here lies in knowing how much should go along with each dish so that everyone gets their fill without being too full before the main course arrives on the table!
It's easy to understand why calamari is such a popular seafood dish. The rings are made of meat that has an almost melts-in-your-mouth quality! Once you learn how cook it - well let me tell ya - there isn't much easier than prepping up some fresh Calamari.
Crab legs are a great choice for dinner guests and yourself. The sweet taste will leave your mouth watering after one bite, but it's not all about the luxurious feel of eating these soft-shell critters - they're also loaded with protein so you can enjoy them guilt free!
What's better than one tasty dish? Two dishes that are equally as delicious. Sushi and sashimi are perfect for any occasion, whether it be a party or just dinner with friends!
And while seafood is often a higher-priced protein compared to chicken, beef, or pork, I feel like it helps balance out weekly meal plans.
Copycat - Cooking is cheaper than therapy and dining out.
When you and your family are craving a meal from one of your favorite restaurants, there is no need to head out. In fact, I've found that you can make recipes at home for half the price and it's just as good or better than what you get in a restaurant!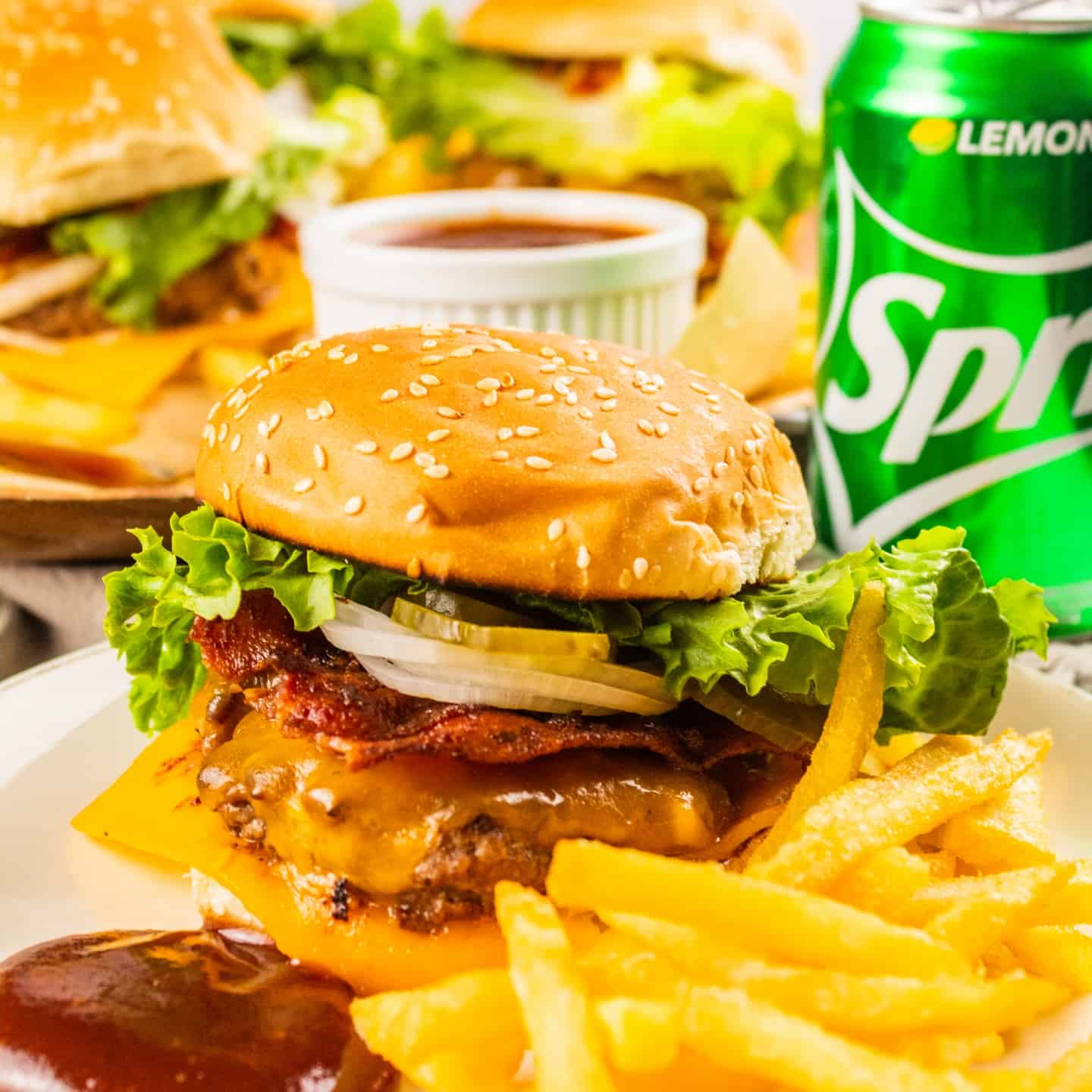 What is one of the most common concerns when dining out? The quality of the ingredients!
The trend of making your own copycat recipe is becoming increasingly popular, and for good reason. You can control the ingredients to ensure that you aren't wasting any money! It may take some time but cooking at home will be worth every second and you won't have to worry about expensive restaurant bills.
One of my favorite copycat recipes is Ruth Chris Stuffed Chicken with a side of steamed vegetables. It only takes me 30 minutes and tastes exactly like the original Ruth Chris recipe.
You can't go wrong with these crispy chicken tenders! They're baked, not fried which means they contain much less fat and calories. You'll love the satisfying crunch of their golden brown exterior paired perfectly against your favorite side dish or salad for an easy dinner recipe that will make you forget all about those fast food fries (hint hint). And you can even make air-fried chicken tenders!
If you love Ranch dressing as much as I do, then this casserole is right up your alley. You won't be able to find anything like it at any restaurant or fast food joint!
When you want that famous Travis Scott Burger and don't feel like making the trip, follow my recipe and make your own. When you can make it better at home, for less money, why bother going out.
There are so many ways to save money when it comes down food. A great option would be making your meal at home instead of going out, and if you're looking for even more savings then try these easy recipes!
Sweet Treats & Delicious Desserts - It's a piece of cake!
As any good host knows, desserts are an essential part of hosting a successful dinner party. Yet many people struggle with coming up with new and creative dessert recipes that will meet everyone's needs - sweet but not too rich or heavy-weighted in calories.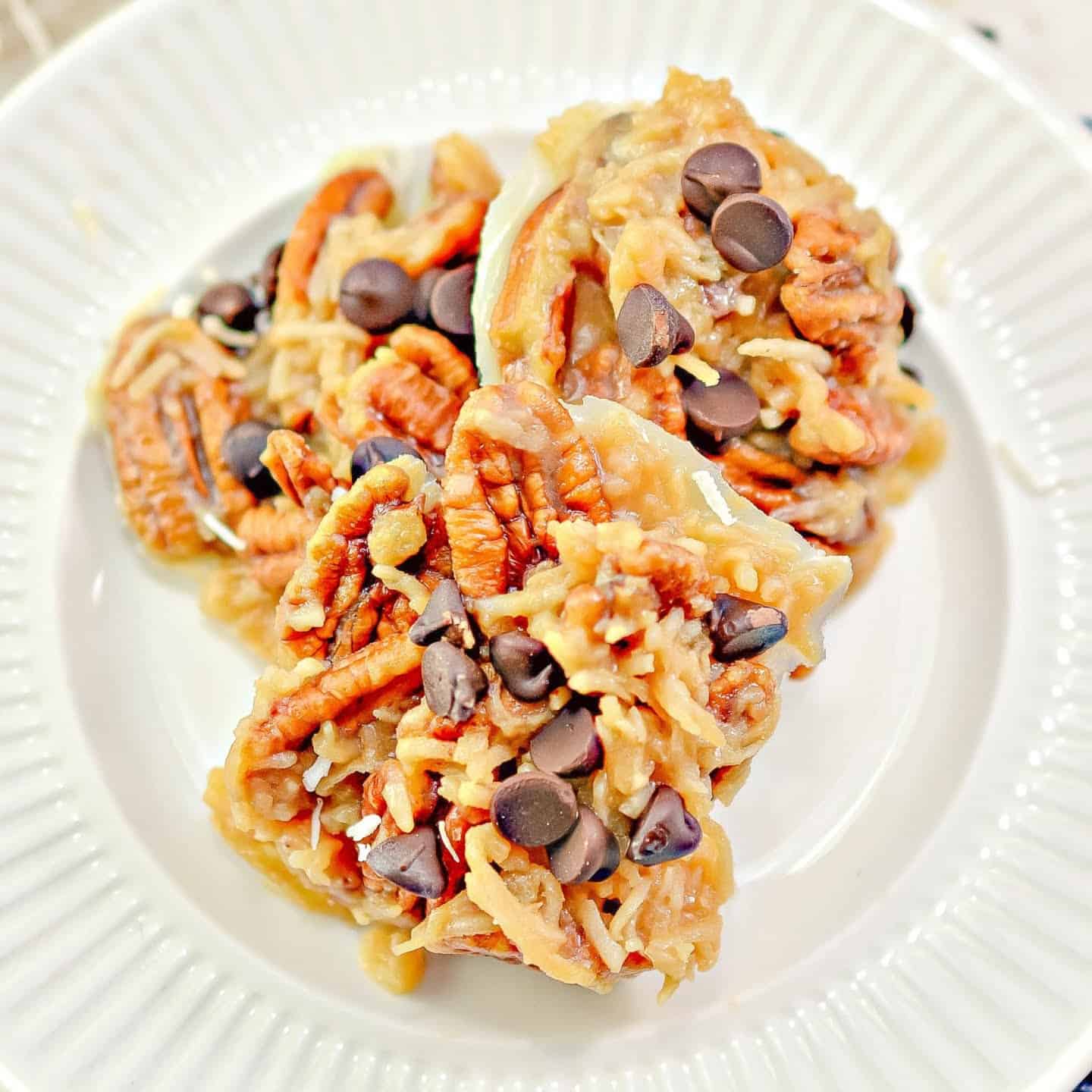 In the heat of summer, what better way to cool down than with an Orange dessert? They're light and tasty. Try one these easy dessert recipes with few ingredients for your next dinner party!
Of course, no-bake cookies are the easiest of all. Check out this list of easy cookie recipes with few ingredients.
The importance of understanding flavors can not be overstated when baking an amazing pie. Allspice brings together the perfect mix for your favorite holiday dessert, while cake flour ensures that you have a sturdy enough foundation on which to build upon with other ingredients like eggs and honey!
Desserts can be easy! Take this no-bake haystack cookies as a prime example. Try adding chocolate chips to this recipe too.
While no-bake dessert recipes are easy to make, sometimes you'll want a nice baked dessert. These easy dessert recipes will become your favorites in no time.
Marshmallow's reputation for being either loved or hated is well deserved. Some people can't get enough of its sweet, gooey texture while others find it too artificial and overwhelming.
This recipe for Chocolate Brownie Larabars is modified to remove all forms of dairy. Yet, you'd never know; this brownie tastes amazing. And if your looking for dessert ideas, my easy desserts with few ingredients has tons of stellar options.
Some of the best compliments I've received for cakes come from the easiest recipes. With a little love, it's easy to modify a store-bought cake mix and create your own recipe. It doesn't get any easier than this and is still better than a store-made cake.
One of the easiest ways to fix or touch up a failed baking attempt is icing or whipped cream. If your cake has cracks or mishaps, cover them up with a nice chocolate icing, or whipped cream.
Rarely do guests want a huge dessert, most would rather have something sweet and light after a big meal. Something as easy as sugar cookies make the perfect after-dinner dessert and pair beautifully with coffee.
As much as I might try to avoid it, my sweet cravings know no bounds. Luckily there are plenty of ways for you find satisfy that need without overdoing things and still enjoying what's on your plate! For example switching out brown sugar with white often results in lighter fluffiness which will do wonders when all else fails.
Haystack cookies? That's not something you hear every day! But if it means an easy after-dinner treat, then go ahead and try these No Bake Haystacks. They're so simple that even when your oven is off they'll still be ready to eat in no time at all.
Mix all of the ingredients thourghouhly, shape, and refrigerate. It really couldn't be easier. This is exactly how I make my energy bites with dates!
Cook dough is another easy dessert, sought after by kids and adults alike. And for those concerned about raw eggs, consider making edible cookie dough.
If you're baking pie for dessert, this butter pie crust is out of this world. Not only is it easy to make, it is one of the best pie crust recipes I've ever made.
Lastly, the magnificent cheesecake! I love homemade cheesecake topped with passion fruit. I feel like this combination would compliment almost any meal and put a smile on everyone's face.
Easy Recipes with Few Ingredients
There's nothing more satisfying than discovering a new recipe to make. And while the majority of my recipes are easy to make, many of them have more than 5 ingredients.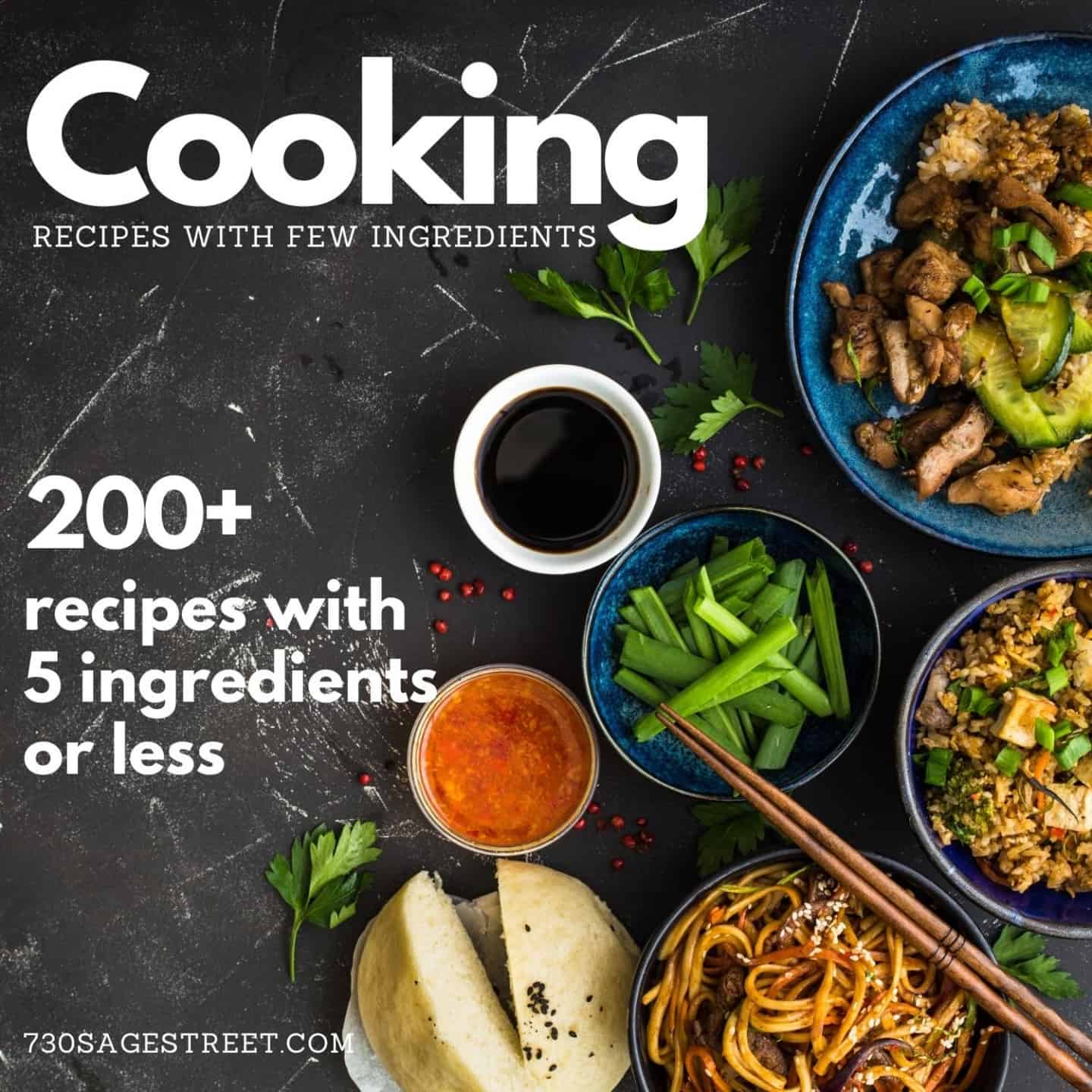 About a year ago, I had a lightbulb moment while making a meatloaf recipe with more than 10 ingredients. You'll find a lot of over-complicated recipes online and recipes with ingredients that add zero value to the final dish.
I immediately started focusing on easy recipes with few ingredients, typically 5 ingredients or less. Not only do these recipes make a lot more sense, but they're also a lot more affordable.
The result, recipes that taste fantastic and only use a handful of flavor enhancing ingredients.
Food For Thought - I think you're very appealing
When you find the right recipes and have the right kitchen equipment, cooking is both fun and easy. And frankly, the food made in the comfort of your own home is twice as good and half the price of eating out.
Cooking at home:
brings people together
rewarding and therapeutic
boost your confidence
fun and creative
makes you popular
healthier than dining out
significantly cheaper than eating out
higher quality of ingredients
improved hygiene and food safety
The recipes I listed above will show you that it's not only possible but also very rewarding.
The beauty of cooking at home is that you get to experiment with recipes and ingredients. If something doesn't sound good or turn out the way it's supposed to, don't be afraid of trying again!
The best recipes are the ones that you really want to try but know your family wouldn't like. So just keep a note of them and cook it when no one's looking!
When you're just starting on your home cooking journey, easy recipes are the perfect way to get started. These dishes don't require much time or expertise and they'll leave even a novice in no position for complaints!