Welcome to the ultimate collection of recipes featuring luxurious and creamy vodka sauce!
From classic pasta dishes to innovative appetizers and entrees, these 20 recipes will leave your taste buds in awe. Whether you're hosting a dinner party or simply craving comfort food, you'll find plenty of inspiration here.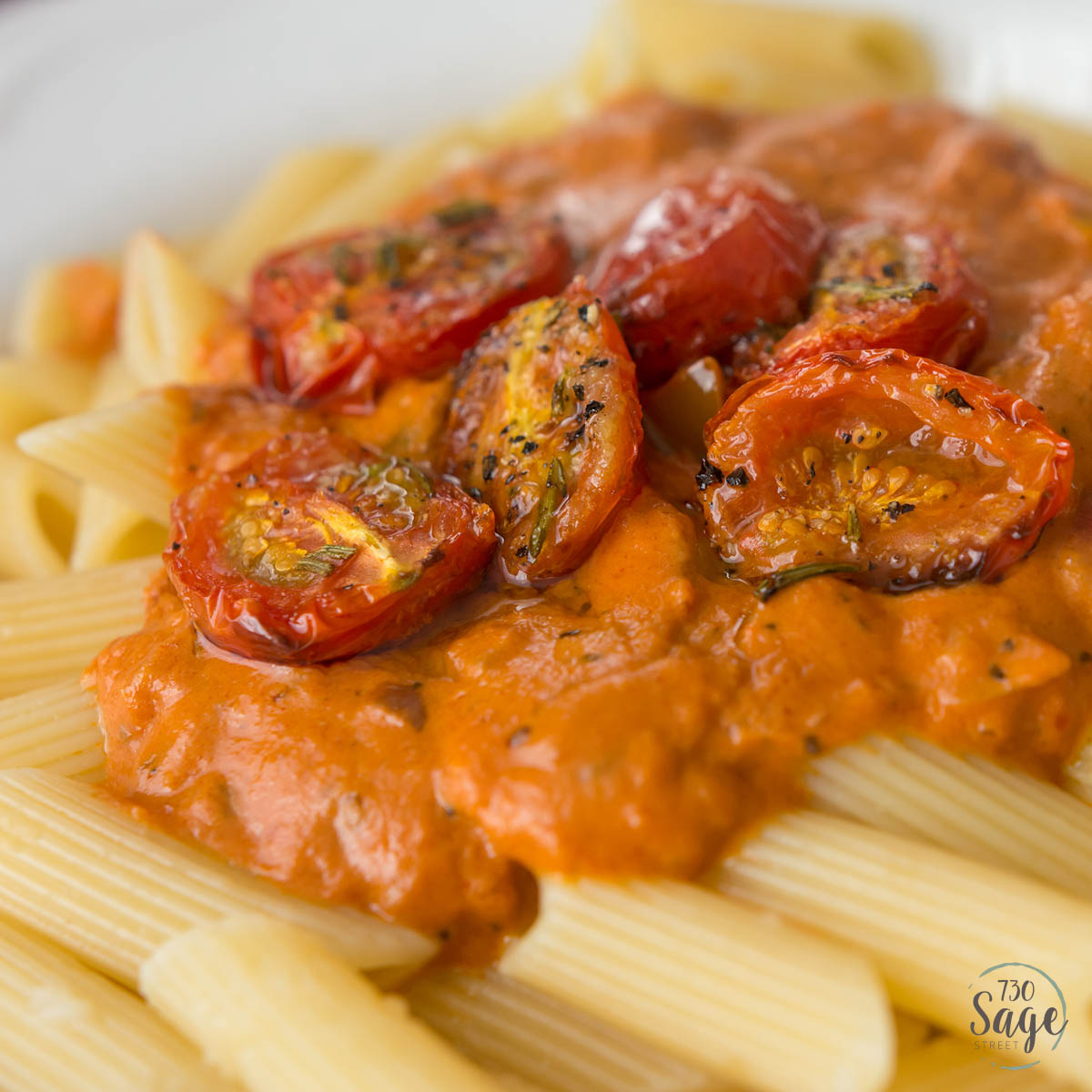 What Type Of Vodka Is The Best For Vodka Sauce?
When it comes to making a delicious Vodka Sauce, the type of vodka you use can make a difference in the flavor. While any good-quality vodka will work, some brands are known to add a unique taste to the sauce. Here are some of the best types of vodka to use in your Vodka Sauce:
Belvedere: Made from 100% rye, this smooth and clean vodka is perfect for adding a subtle taste to the sauce.
Grey Goose: Distilled from French wheat, Grey Goose is a popular choice for its smooth and velvety texture.
Tito's: Made in Texas, Tito's vodka is known for its affordability and versatility in cocktails, making it a great choice for Vodka Sauce.
Absolut: This Swedish vodka is made from winter wheat and is known for its clean taste, making it a popular choice for cocktails and Vodka Sauce.
Ketel One: Made from Dutch wheat, Ketel One is a smooth and crisp vodka that adds a subtle hint of sweetness to the sauce.
Can I Substitute Vodka With Another Ingredient In The Sauce?
Yes, you can substitute vodka with other ingredients in the sauce. Some popular substitutes for vodka include white wine, chicken or vegetable broth, and even water.
While these substitutes will alter the flavor of the sauce slightly, they will still give you a delicious result. Keep in mind that if you use water or broth, you may need to add a little bit of acidity (such as lemon juice) to balance out the flavors.
20 Recipes With Vodka Sauce
Here are 20 recipes for vodka sauce that are sure to please your palate, from traditional pasta meals to creative spins on the classics:
This penne with vodka sauce recipe is a classic dish that never fails to impress. The creamy sauce is made with heavy cream, tomato paste, and a splash of vodka for a rich and velvety texture.
The addition of sautéed onions and garlic adds depth to the flavor, while the fresh basil adds a pop of color and freshness to the dish. Serve it warm with freshly grated parmesan cheese for an indulgent dinner that's perfect for any occasion.
Get ready for a flavorful and creamy pasta dish with this Shrimp Vodka Pasta recipe. The penne is cooked to perfection and added to a luscious sauce made with store-bought marinara, red pepper flakes, and vodka. The addition of heavy cream adds a silky richness that complements the tender and juicy shrimp that's cooked in the sauce.
Top it off with some chopped parsley for an elegant and delicious dish that's perfect for any night of the week. Don't forget to reserve some starchy pasta water to add to the sauce and make it extra creamy. Same as the recipe before, this one is sure to be a crowd-pleaser.
This Baked Ziti with Vodka Sauce and Bacon recipe is like a warm hug on a plate! The creamy and indulgent vodka sauce, combined with the salty and crispy bacon, makes every bite a delightful explosion of flavors. The melted mozzarella cheese and Parmesan cheese give this dish a gooey and cheesy topping that perfectly complements the crispy panko bread crumbs.
The result is a warm, hearty, and flavorful pasta bake that will transport you to your happy place. You can customize this dish with your favorite pasta shape and add a touch of fresh herbs for a burst of freshness.
Transport yourself to an Italian trattoria with this decadent vodka sauce chicken pasta. The chicken is perfectly seasoned and sauteed to juicy perfection, while the creamy sauce is infused with the richness of Parmesan cheese and the tanginess of crushed tomatoes.
The fragrant blend of garlic, basil, and parsley adds a touch of freshness to the dish, perfectly complementing the al dente penne pasta. Each bite is a symphony of flavors, leaving you feeling warm and satisfied. Serve with a sprinkle of grated Parmesan and fresh herbs for a finishing touch.
Imagine a cozy Italian dinner, with a bowl of steaming hot rigatoni pasta coated in a rich and creamy vodka sauce. This recipe takes it up a notch by adding flavorful pork sausage, sauteed onions, and earthy mushrooms.
The sauce gets a kick from a splash of vodka, which is then simmered with crushed tomatoes and chicken broth until it reaches a perfect consistency. Top it off with some fresh torn basil and grated Parmesan cheese for a touch of freshness and nuttiness.
With its hearty and comforting flavors, this penne pasta with vodka sauce and beef is a perfect meal for a cozy night in. The rich and creamy sauce is made with crushed tomatoes, fragrant onions, and a touch of vodka, which adds a unique depth of flavor to the dish.
The ground beef is seasoned to perfection, creating a savory and satisfying complement to the sauce. Serve this delicious pasta dish hot and topped with a sprinkle of freshly grated Parmesan cheese for an extra touch of indulgence.
Picture yourself in a quaint Italian village, surrounded by the aroma of garlic and fresh herbs. You step into a cozy restaurant and are immediately greeted with a warm smile and a plate of creamy, comforting pasta. This dish is the perfect embodiment of that experience, with its rich tomato cream sauce, a hint of vodka, and a generous amount of freshly grated parmesan cheese.
The orecchiette pasta is perfectly al dente, providing a satisfying bite that pairs perfectly with the velvety sauce. Top it all off with some fresh basil leaves for a burst of vibrant flavor. This dish is a simple yet luxurious comfort food that will leave you feeling nourished and satisfied.
This vodka sauce pasta recipe is a classic Italian dish that will make your taste buds dance with joy! The creamy sauce is made with vodka, heavy cream, and parmesan cheese, and has a deliciously rich and tangy flavor that will make you want to lick the plate clean. The pasta is cooked until it's perfect al dente and then tossed in the sauce until every strand is coated in velvety goodness.
The aroma of the tomato sauce, with its fragrant basil and bay leaves, will fill your kitchen and make your mouth water with anticipation. This recipe is the perfect comfort food for a cozy night in, and it's so easy to make that even a beginner cook can master it.
Oh my goodness, this pasta bake is simply divine! The creamy vodka sauce is perfectly balanced with the tangy tomato paste and fresh basil, making each bite burst with flavor. The penne pasta is cooked to perfection, tender yet firm enough to hold up to the rich sauce. And the melted Mozzarella cheese and velvety Burrata add a deliciously gooey texture to the dish. It's warm, comforting, and absolutely irresistible.
You'll want to savor every bite and maybe even lick the plate clean (we won't judge). Serve it up with some extra Burrata on the side and enjoy this decadent dish with your loved ones.
This dish is a show-stopper! The tender jumbo shells are filled with a creamy mixture of spinach, ricotta, and a blend of Parmesan and mozzarella cheese. The shells are then nestled in a bed of rich vodka sauce and topped with more Parmesan and mozzarella cheese. As it bakes in the oven, the cheese gets perfectly golden and melty, creating a divine crust that'll make you swoon.
And let's not forget the fragrant fresh basil sprinkled on top for a pop of herbaceous goodness. Each bite is a heavenly combination of creamy, cheesy, and tomato-y goodness. It's warm, comforting, and perfect for a cozy night in. Trust me, you won't be able to resist this one!
As I sit here thinking about this incredible cheesy tortellini bake, my mouth starts to water. The earthy flavors of cremini mushrooms mixed with sweet caramelized onions create the perfect base for this dish.
But what really takes it to the next level is the addition of the spicy vodka sauce, giving it just the right amount of kick. And let's not forget about the fresh baby spinach, adding a pop of color and healthy greens to the mix. And finally, the cheese tortellini is coated in this delicious sauce and topped with melted mozzarella cheese. Bake it until it's warm and bubbly, then finish it off under the broiler to get that beautiful golden crust.
This creamy vodka pasta has a rich and luxurious flavor that will warm your soul. The sauce is infused with garlic and onion, and the addition of crushed red pepper gives it a subtle kick. The creamy sauce is perfectly balanced with the earthy mushrooms and fragrant basil, making every bite a delight to the senses. The al dente penne pasta is perfectly coated in a creamy sauce, creating a comforting and satisfying texture.
The freshly grated Parmesan cheese on top adds a nutty and salty finish that takes this dish to the next level. Serve this comforting and delicious pasta dish to your loved ones for a cozy and intimate dinner at home.
This recipe is a game-changer! The creamy and flavorful vodka sauce is the perfect complement to the fluffy gnocchi. The addition of melted mozzarella and grated Parmesan cheese on top creates a golden, crispy crust that will make you want to dive in right away.
The aroma of garlic and fresh herbs will fill your kitchen, making this dish even more irresistible. It's the ultimate comfort food that will warm you up on a cold evening. Serve it with a fresh green salad to balance the richness of the sauce, and you're in for a treat!
When it comes to meatballs, you really can't go wrong - they're a classic for a reason! But this recipe takes it up a notch with the addition of sun-dried tomatoes and freshly grated parmesan cheese. The meatballs are moist and flavorful, and they pair perfectly with the rich and creamy vodka sauce. And let's not forget about the ricotta cheese slathered on top of toasted sourdough bread - it's the perfect complement to the meatballs and sauce.
With each bite, you'll be transported to a rustic Italian kitchen, filled with the smells of garlic and herbs.
This dish is the epitome of comfort food. Imagine chunks of tender chicken breast smothered in a rich and creamy vodka sauce, topped with gooey fresh mozzarella cheese and a sprinkle of savory parmesan. As it bakes in the oven, the sauce becomes even more decadent and the cheese melts into golden perfection.
And if you want to add a touch of freshness, you can serve it on top of a bed of baby spinach that will wilt just enough to add a nice crunch. It's warm, cozy, and indulgent - everything you need for a satisfying meal.
This zucchini and chicken dish is a beautiful marriage of fresh and hearty flavors. The zucchini strips are light and refreshing, while the tender chicken is seasoned with savory thyme and cooked to perfection. The sauce is a burst of bold and complex flavors, with a rich tomato base and a hint of vodka.
The parmesan cheese adds a comforting creaminess that will make you want to curl up on the couch with a bowl of this dish on a chilly evening. And let's not forget the aroma - the garlicky scent that fills your kitchen will have your mouth watering in anticipation.
Juicy and crispy, this chicken cutlet recipe is a real crowd-pleaser! Pounded to perfection, each cutlet is coated with a blend of flour, eggs, and bread crumbs, along with Parmesan cheese and aromatic herbs for extra depth of flavor.
Fried to golden perfection in butter and olive oil, these cutlets are the epitome of comfort food. Serve with a side of vodka sauce to complement the rich and savory taste of this classic dish. It's like a hug on a plate!
There's nothing quite like a warm, comforting plate of pasta to make any day feel special, and this Lasagnette with Vodka Sauce and Rock Shrimp recipe is sure to hit the spot. The rich and creamy vodka sauce perfectly complements the tender rock shrimp, while the al dente lasagne provides a satisfying chewiness.
The fresh parsley adds a touch of brightness, and the melted mozzarella cheese pulls everything together into a heavenly dish. One bite and you'll feel transported to a cozy Italian trattoria.
This bowtie pasta with vodka sauce and peas is the perfect comfort food for those chilly nights. The creamy vodka sauce with a hint of spice from the Calabrian chili peppers pairs perfectly with the sweet peas and savory fennel and onion. The pasta itself is cooked to al dente perfection and coated in a flavorful sauce.
And let's not forget about the parmesan cheese on top that adds that extra bit of savory goodness. Enjoy this pasta dish with a glass of wine and good company for the ultimate cozy night in.
There's nothing quite like the luxurious taste of lobster, and this recipe takes it to the next level. The lemon zest and juice brighten up the flavors and add a refreshing twist to the richness of the lobster and ricotta filling. Rolling out the pasta dough is a therapeutic and satisfying task, and the end result is velvety and tender ravioli that simply melts in your mouth.
Tossed in the warm, comforting embrace of Bertolli Vodka Sauce, this dish is a hug on a plate. The basil garnish adds a burst of fresh herbaceousness to the dish, rounding out the flavors and leaving you feeling satisfied and content.