"This shop is part of a social shopper marketing insight campaign with Pollinate Media Group® and EQtainment, but all my opinions are my own. #pmedia  #Qsracetothetop
https://my-disclosur.es/OBsstV
"
In this crazy digital world we live in, it's easy to get caught up in the sights and sounds that apps, video games and computers have to offer. But as a parent, it's very challenging to connect with your kids through that medium. It's also a challenge to encourage emotional intelligence (EQ) when it comes to the digital world. Kids are bent over lost in their own little worlds not learning how to interact or react within the real world.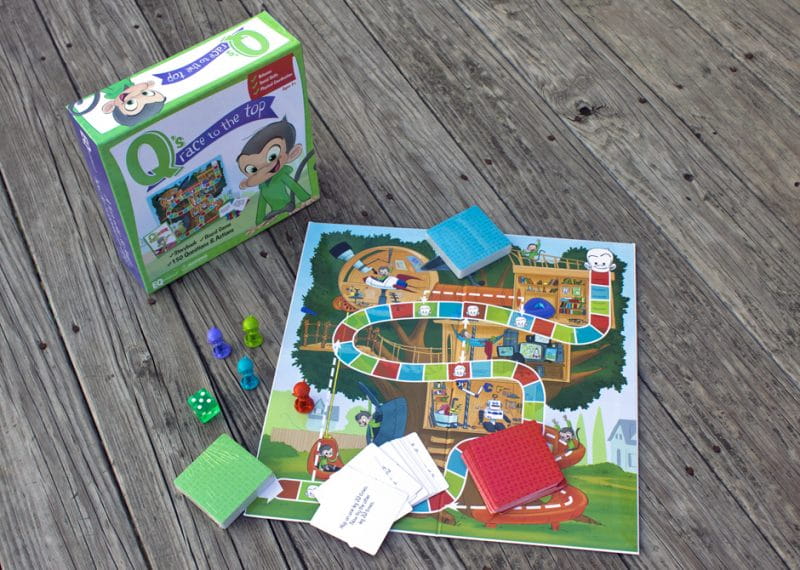 Board games are one of our favorite ways to connect with our kids, spending one evening a week watching a family movie and playing a game. Our kids alternate who gets to choose, when it's my son's turn to pick the movie, my daughter gets to pick the game. And we have a great time bonding, laughing and just spending time together.
Our new favorite family game night game is part of a brand new Kickstarter campaign called Q's Race to the Top.
About Q's Race to the Top
Q's Race to the Top is a game invented by a mom of three who was looking for a simple and fun way to explore and develop emotional intelligence.
In the board game "Q's Race to the Top," children can help Q race to the top of his tree house by answering questions and performing fun actions. The questions are designed to promote feeling identification and verbalization, manners, social skills, creative thinking, balance, and coordination.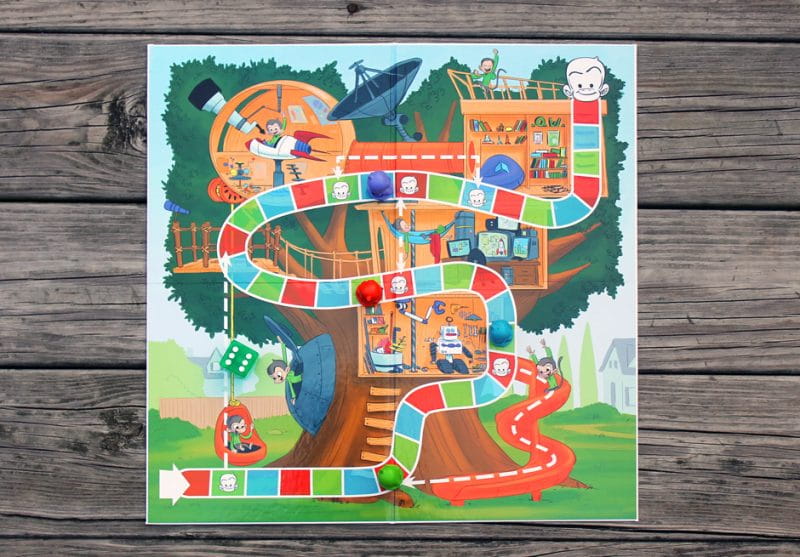 The game board contains familiar elements from two popular classic childhood board games – Candy Land and Chutes and Ladders, but the game play in Q's Race to the Top takes it to a whole other level creating an engaging and interactive activity.
The boardgame includes: 
150 fun question and action cards
4 colorful Q The Monkey figurines
1 big green dice
Gameboard featuring the tree house Q built!
The first storybook, Q's Wild Ride
What is Emotional Intelligence?
Emotional intelligence or EQ is important because it gives kids the skills they need to navigate real life beyond academics or book learning. EQ is things like manners, self control, empathy and social skills. How they deal with their emotions and interact with others. Studies have shown that children with higher EQ experience better relationships, have better leadership skills and overall happiness.
EQtainment, the company behind Q's Race to the Top believes that EQ is of the utmost importance and provides games, books and videos that help kids practice these critical skills in a fun and enjoyable way.
Game Play
The main character of Q's Race to the Top is a lovable and adorable monkey named Q. He is quite the smart monkey but has a lot to learn about life. Q lives with the Wunder family, and your kids can learn more about them, and learn how to understand other people's emotions in the included storybook, Q's Wild Ride.
During game play each player selects their own 'Q' playing piece and helps him race to the top of the board by selecting cards based upon the color square you land on.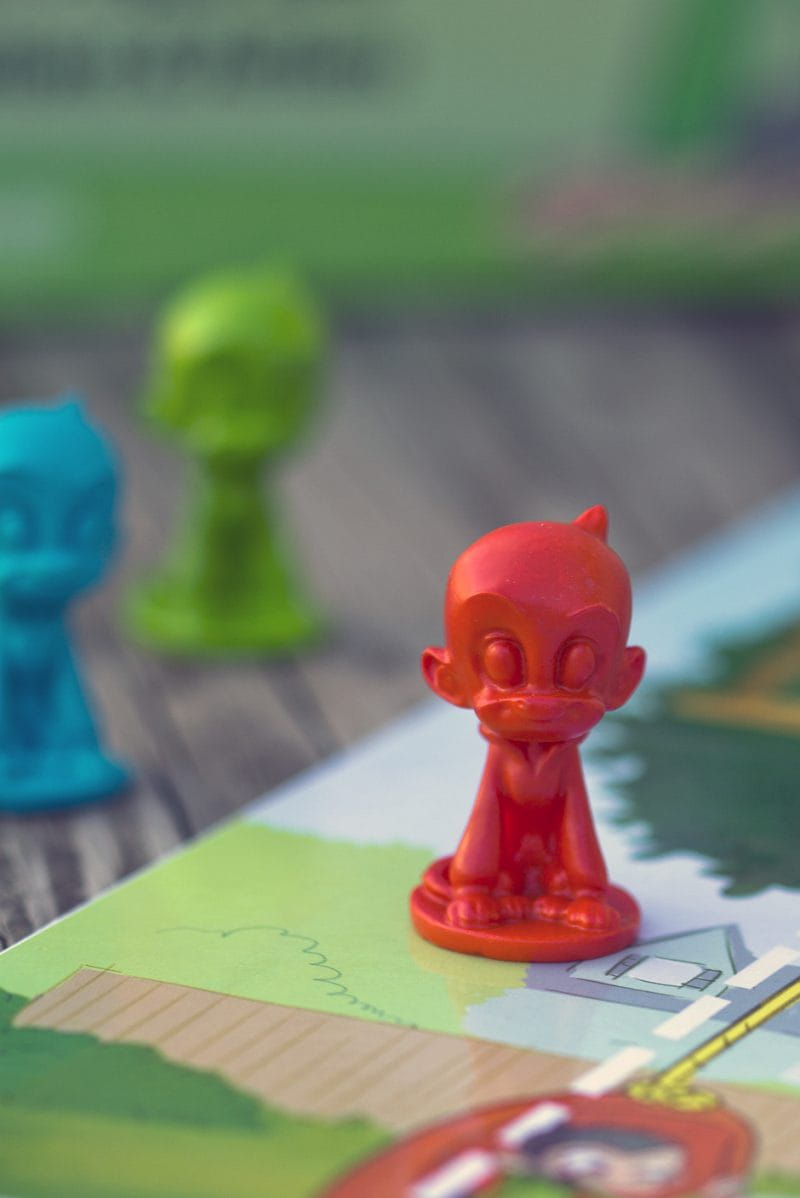 There are three different types of colored squares, each with a different type of card that corresponds with it.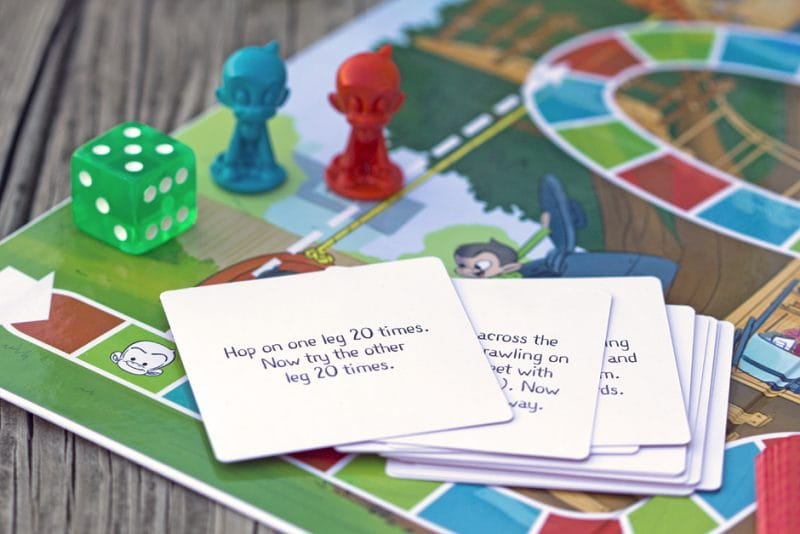 Blue YOU cards:
The blue YOU cards are all about helping kids with their feelings, behavior and creativity. They help them verbalize their emotions and can spark great conversations and life lessons.

Red DO cards:
The red DO cards involve the physical body through movement and gestures that inspire coordination and balance and ultimately self-control.

Blue Q cards:
The blue Q cards put kids in the role of adviser, suggesting ways for Q to have good manners and a positive attitude when coping with social situations.

My kids liked the DO cards the best, but really did seem to enjoy all of the cards as part of the game play.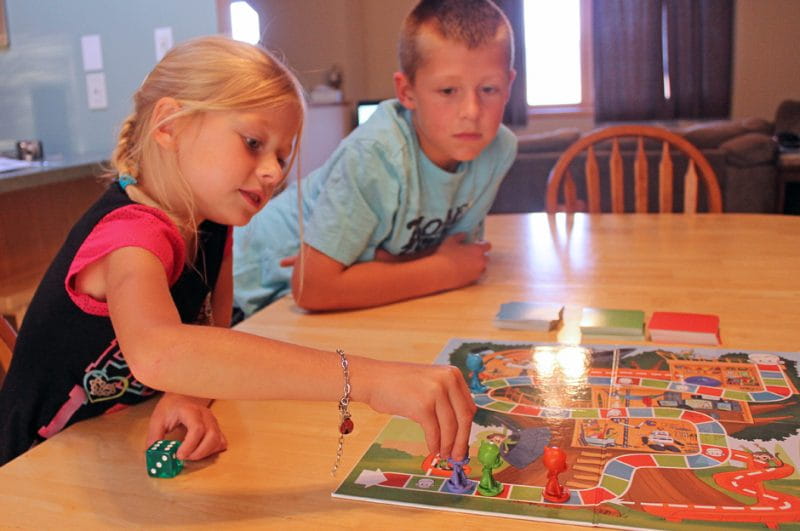 The YOU cards made them thoughtful and they actually would work together to answer the questions, my son helping my daughter when she couldn't quite verbalize her answer.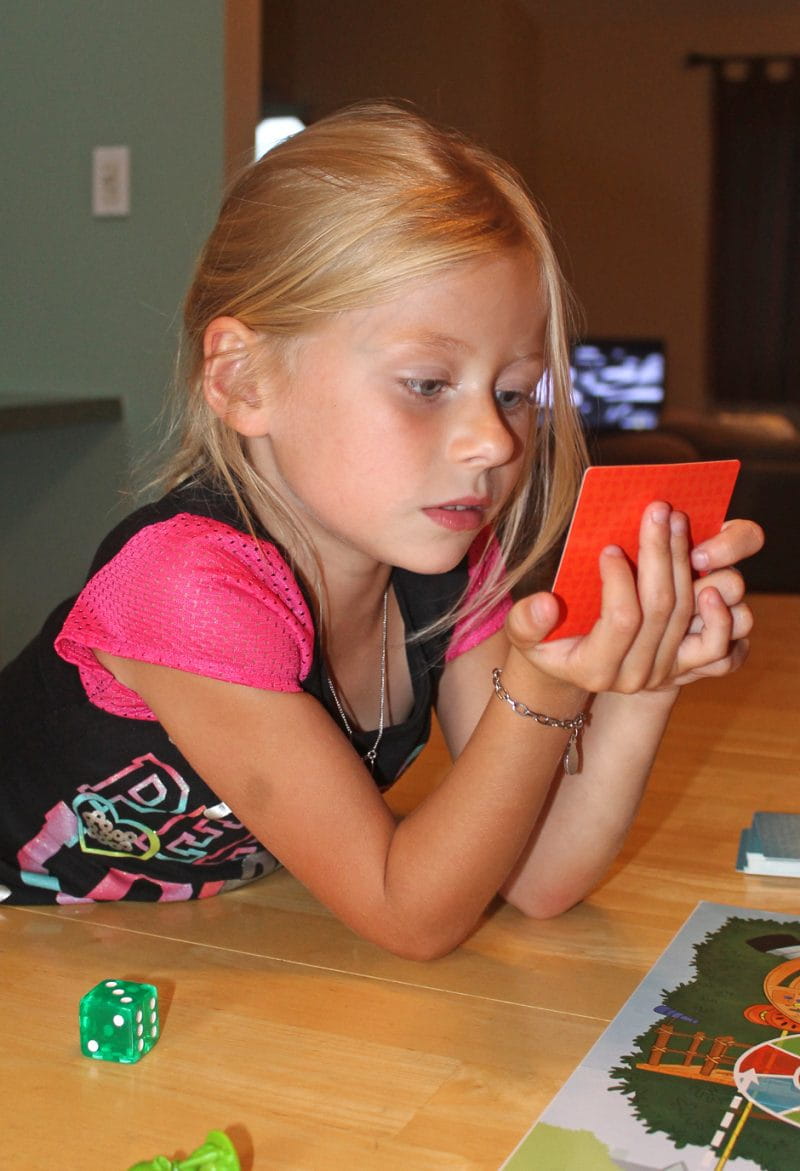 Even the DO cards inspired them to both take part in the action, even when it was someone else's card.
My daughter enjoyed expressing her emotions in words and gestures, and really loved giving Q advice when she would pull a Q card.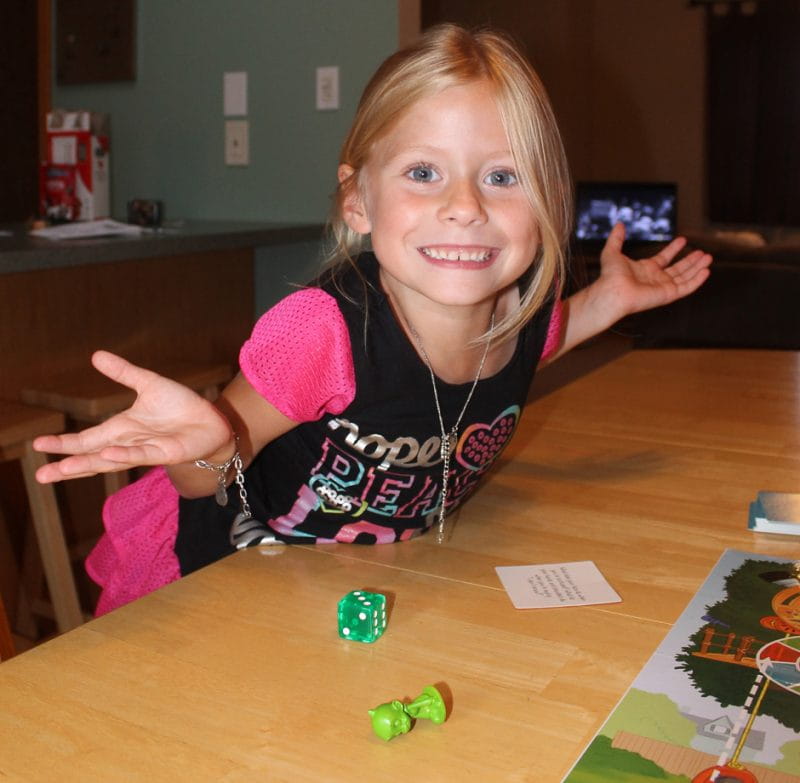 And she had no trouble immersing herself completely in the game.
And one of the most surprising things was that, as a reluctant reader, she was determined to read each card by herself!
Q's Race to the Top is definitely a new family favorite that I'm sure will be played many time over. Because it's fun to watch dad hop on one leg! For more information about Q's Race to the Top and EQtainment visit their Kickstarter page: Q Wunder Board Game.
Have you ever heard of emotional intelligence or EQ? Do you think kids today are lacking in this area?