This is a sponsored post for which I've received free product, but the opinions are 100% my own.
It's fall which means one thing.
Well, it means more than one thing, but there is one MOST IMPORTANT thing about fall.
Pumpkin.
Pumpkin pie. Pumpkin coffee. Pumpkin cake. Pumpkin cookies.
Pumpkin everything.
One of my most favorite pumpkin things to enjoy during the fall is pumpkin oatmeal. Sweet spices with pumpkin and nuts in delicious warm oatmeal make the cold weather totally worth it.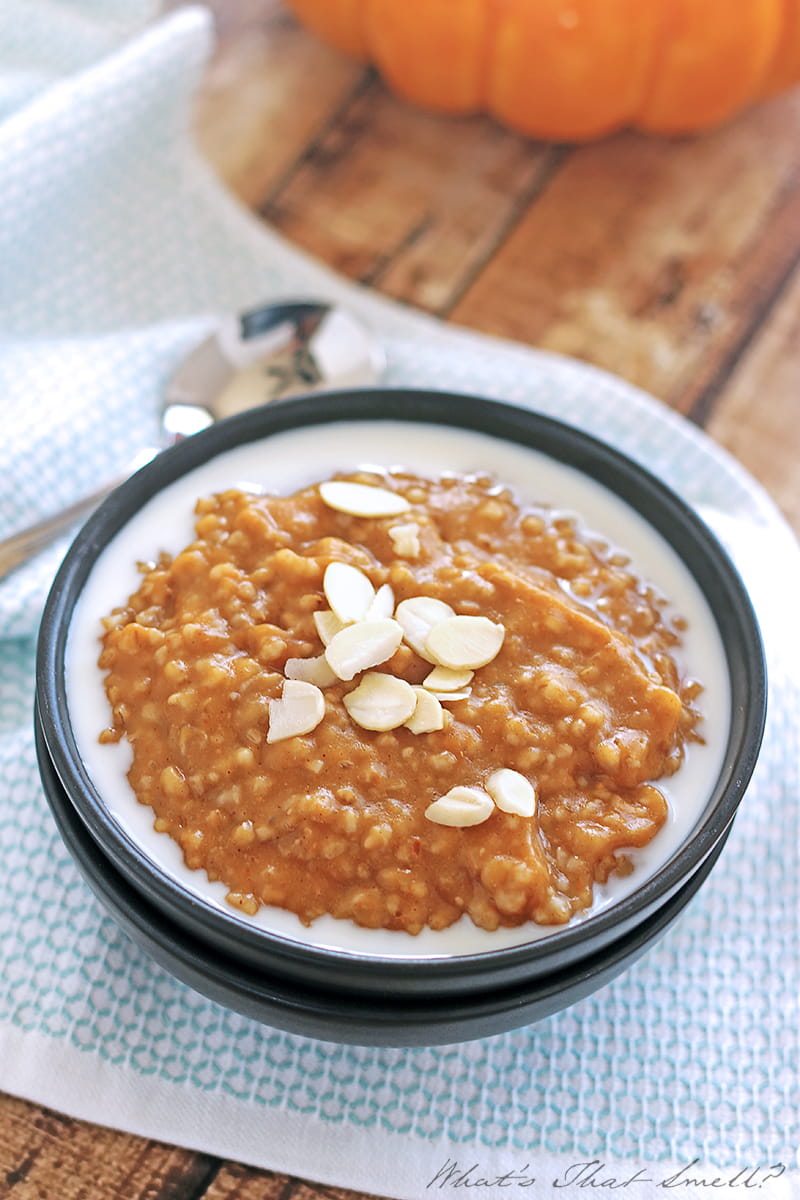 You don't need much to whip up a yummy, pumpkin oatmeal for breakfast. You need some pumpkin puree, cinnamon, and your favorite oatmeal.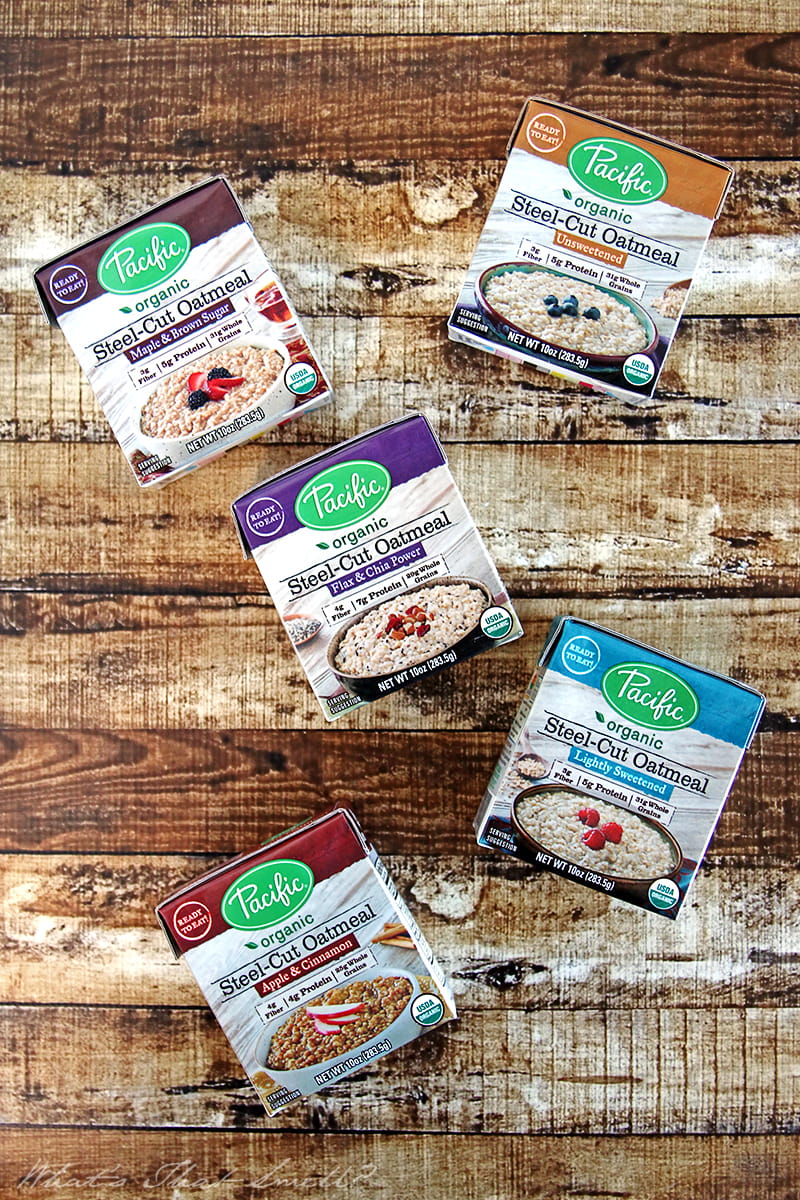 Organic Steel Cut Oatmeal from Pacific Foods
Pacific Foods Organic Steel-Cut Oatmeal is perfect for my morning routine. First, it's organic which I love. It is high in fiber and protein, and it is pre-cooked so all you have to do is eat it up and enjoy. It comes in great varieties like Apple & Cinnamon, Lightly Sweetened, Flax & Chia Power, Maple  & Brown Sugar, and Unsweetened. Steel cut oats are less processed than traditional rolled oats and they help keep you fuller longer. Pacific Foods Steel-Cut Oatmeal doesn't contain artificial sweeteners, and the packaging is BPA-free and has a 2-year shelf life. I love that you just heat & eat, it saves a lot of time!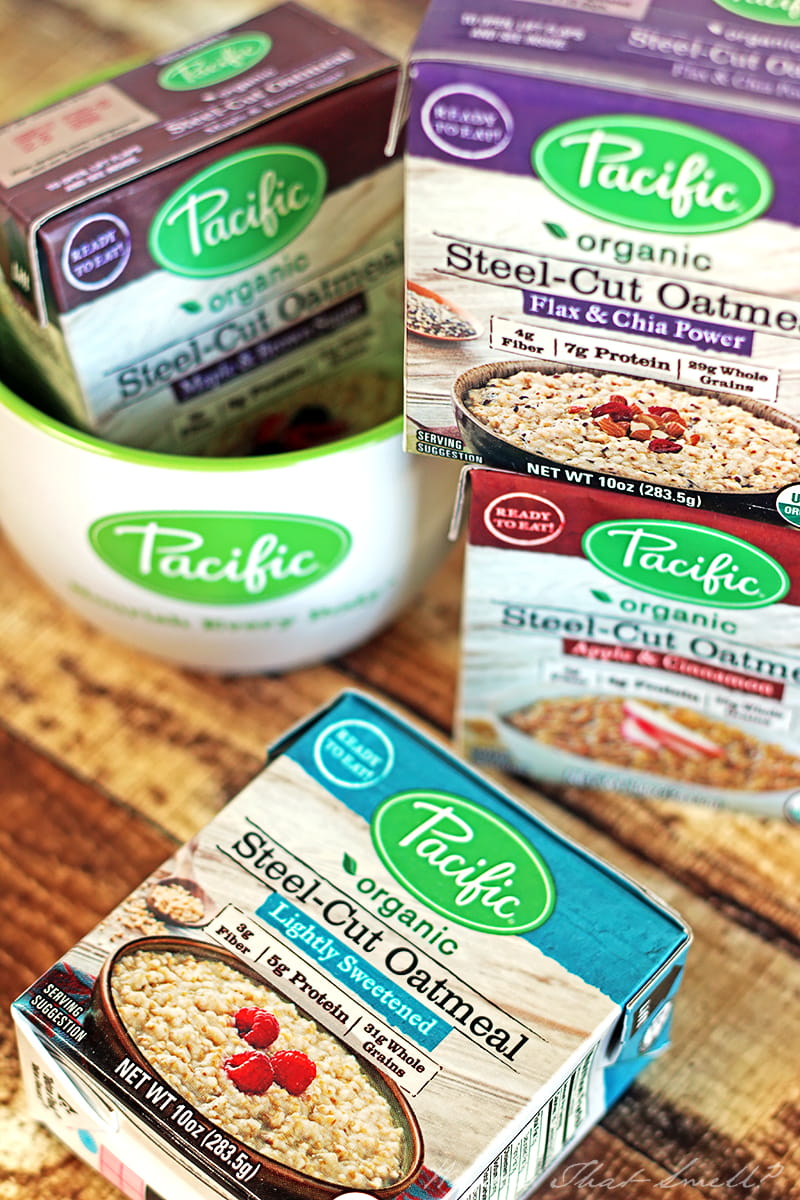 You don't need any additional ingredients to enjoy Pacific's Steel-Cut Oatmeal, but you certainly can get creative like I do and make pumpkin oatmeal. You can use any of the flavors, they all go great with the pumpkin!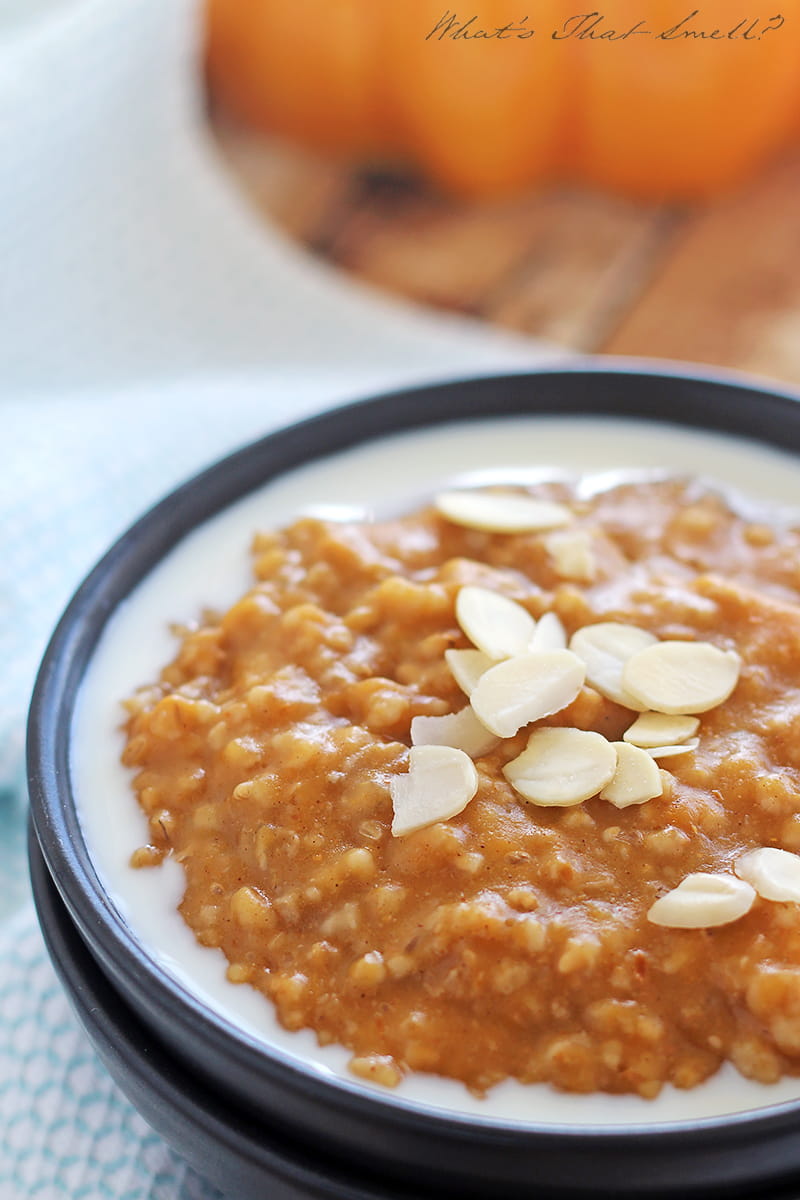 You can find Pacific Foods Steel-Cut Oatmeal in stores using their retail store finder tool here: Pacific Foods Store Finder. It is also available at Amazon.com.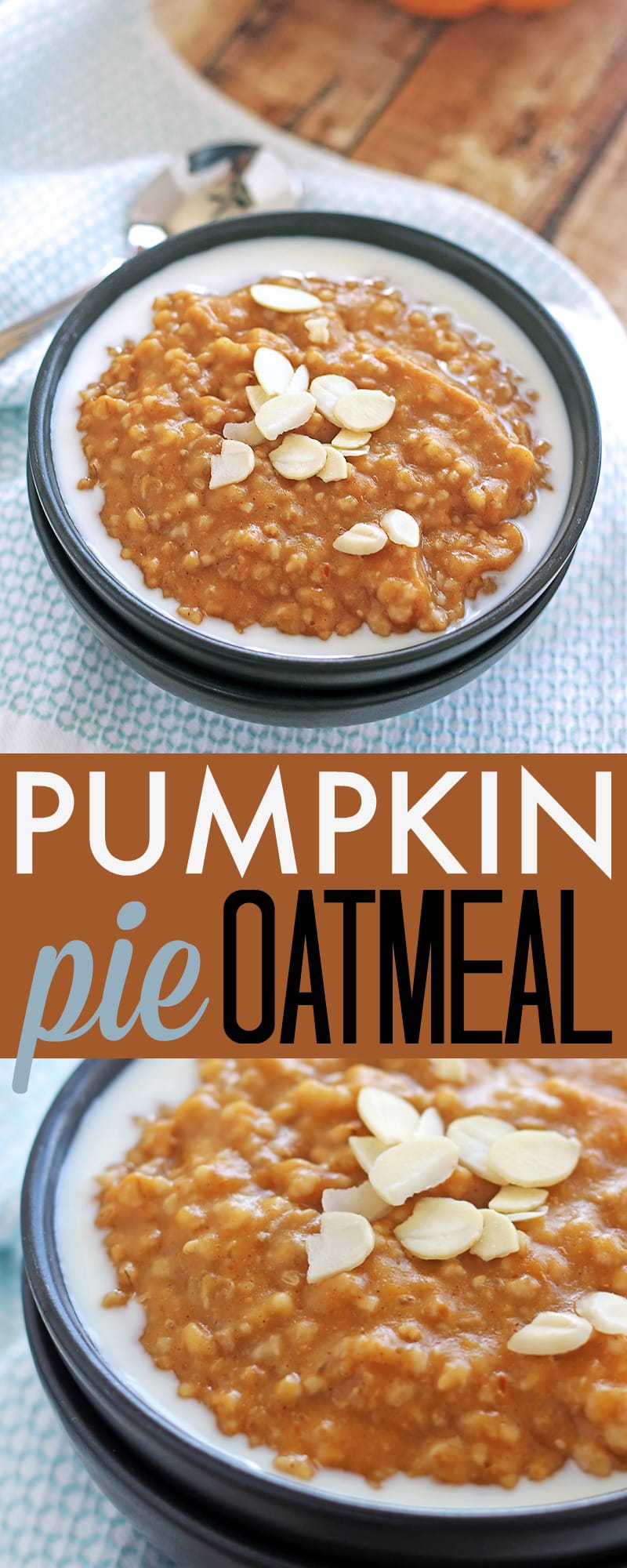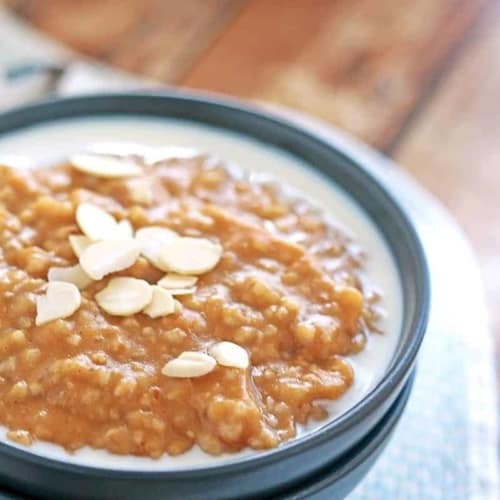 Ingredients
1 - 10

oz

carton of Pacific Steel-Cut Oatmeal

1/4

cup

pumpkin puree

One tsp vanilla extract

1/4

tsp

cinnamon
Instructions
Combine all of the ingredients in a saucepan and heat until warm.

Serve and enjoy!
Nutrition or specific diet information shown is an estimate or best guess and is for information only. 730 Sage Street is not responsible for the factual accuracy of any nutrition information, calculations or claims.