Have you ever tried to carry around a full-sized box of tissues with you? If you are like me and have a couple kids who tend to be messy, deal with allergies and have a fairly busy schedule, you probably have. And you know how awkward they are. Not only that, it inevitably gets smashed and sometimes even wet which ruins the tissues. Especially when I leave it in the van, because it always ends up on the floor. Who knew 2 kids could do so much damage to a cardboard tissue box? A steamroller would do less damage.
Which is why I am so excited to tell you about new Puffs SoftPack!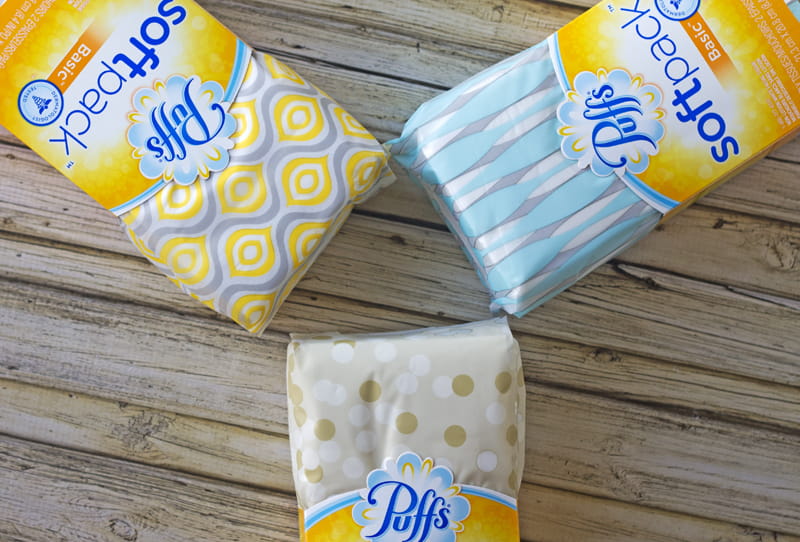 Puffs thought outside of the box – literally – with their new SoftPacks! You have never seen a box of tissue like this before. This innovative packaging is soft, flexible and water-resistant. it fits anywhere and into any lifestyle.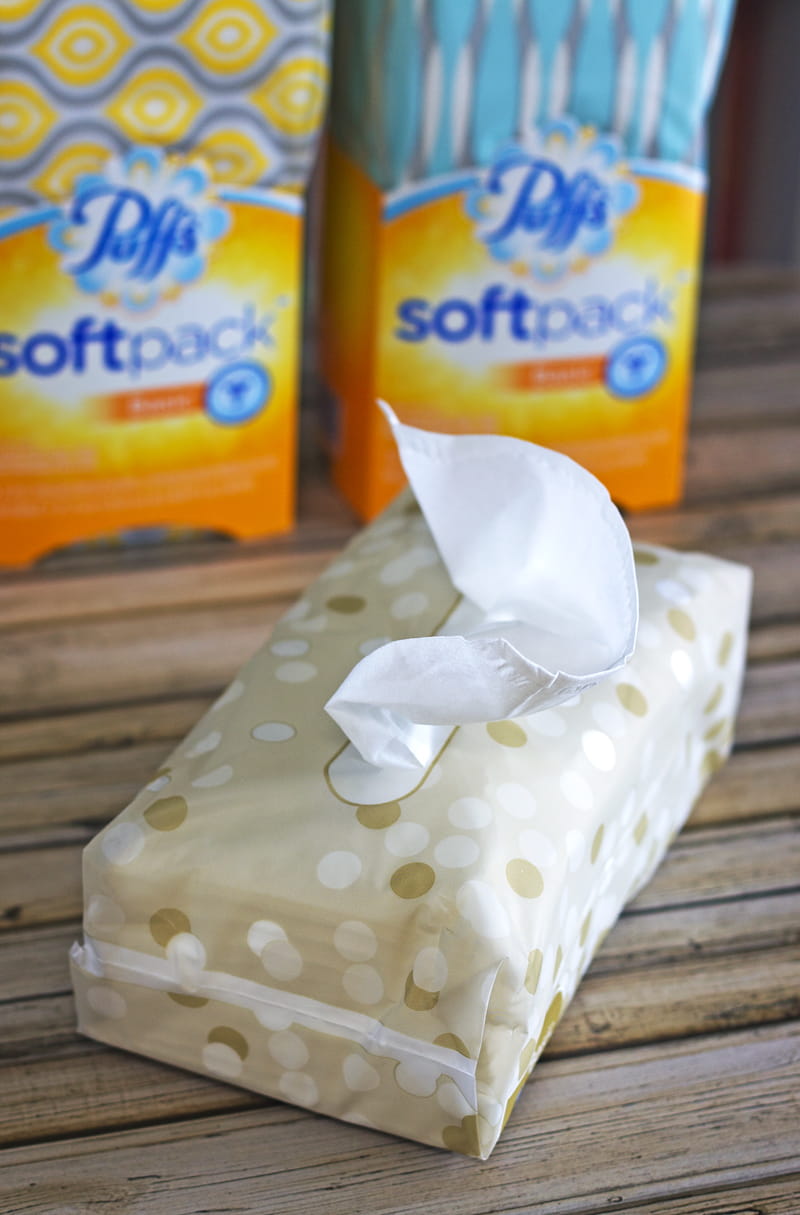 As I mentioned, I often carry a full-sized box of tissue around with me. I've brought it to restaurants, sporting activities and family get-togethers. My clunky, uncool, cardboard box of tissue. I tried putting it in my backpack once. That ended with my kids laughing at me and the box being bent so much one end of it burst open.
The Puffs SoftPack fits perfectly in my backpack. It's flexible and soft and unlike cardboard tissue boxes, the packaging collapses as you use the tissues so it only takes up as much room as the amount of tissues in the package. No sharp corners!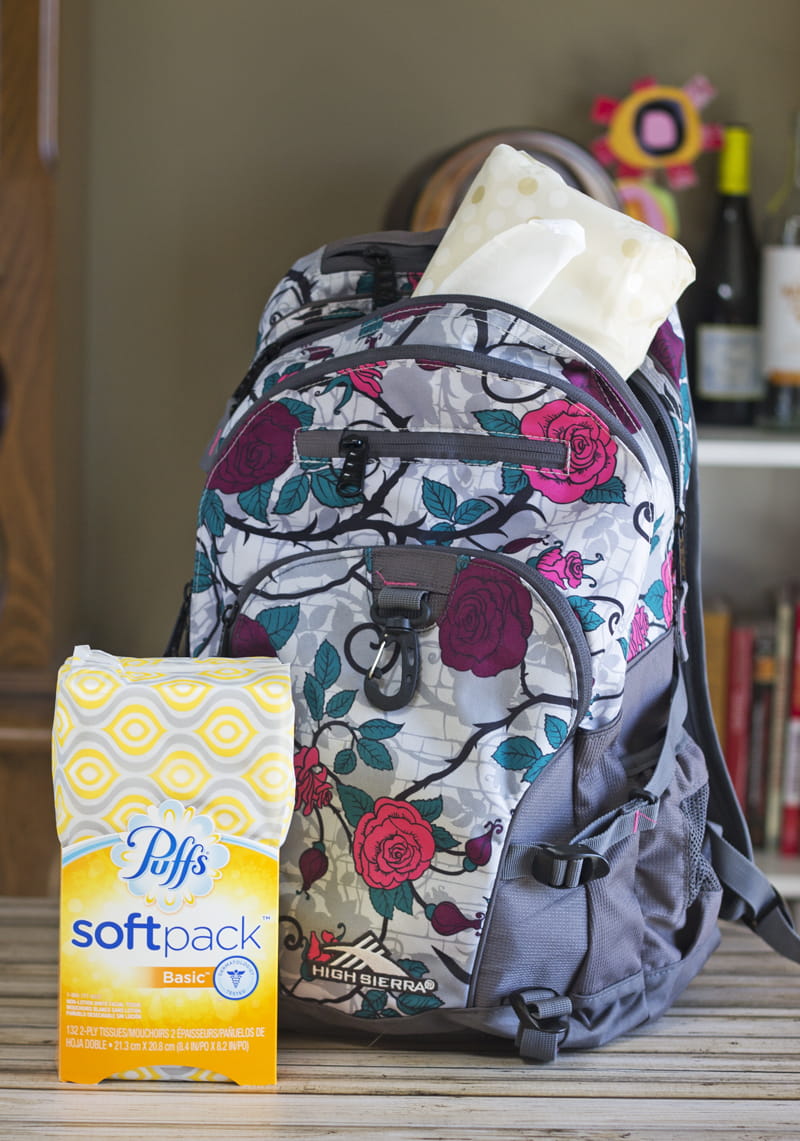 Now I can carry a full-sized package of tissue discretely! And even if when it ends up on the floor of my van, the packaging won't get damaged and because it's water-resistant the tissues inside don't get wet or ruined.
I even found a great use for the packaging after the tissue is gone – as a holder for my plastic grocery bags! Normally we try and bring our reusable bags with us to the grocery store but sometimes we just don't have them. Plus, those plastic bags come in handy for things like cleaning up after our dogs on a walk or lining small garbage cans.
Reuse Puffs SoftPacks to store plastic grocery bags
Normally my bags are just stuffed inside each other and tossed in the closet. They always fall out and roll across the floor like a tumbleweed when we pull something out and they take up way too much room.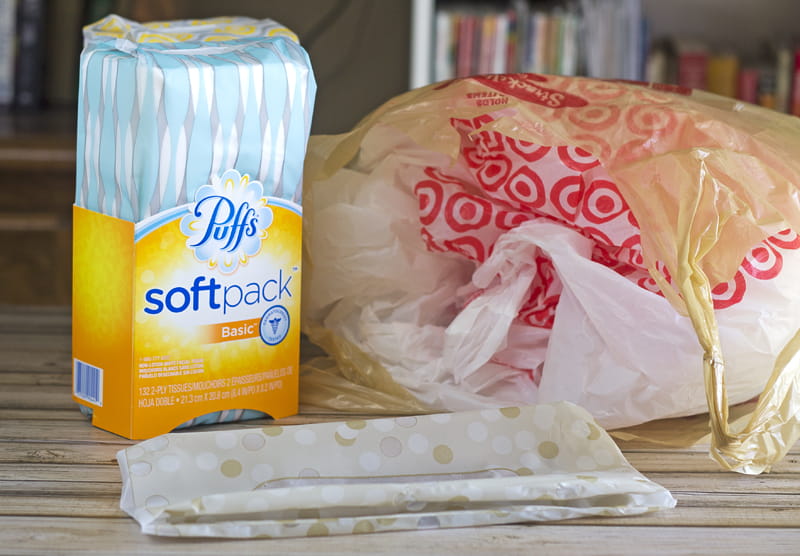 After finishing a Puffs SoftPack, the idea came to me almost immediately -why throw the package away when it would make a perfect place to put all those plastic bags?
So I rolled each bag starting at the bottom so that the air would get pushed out towards the open end. Then I folded them in half, then in half again and placed them inside the SoftPacks wrapper all lined up.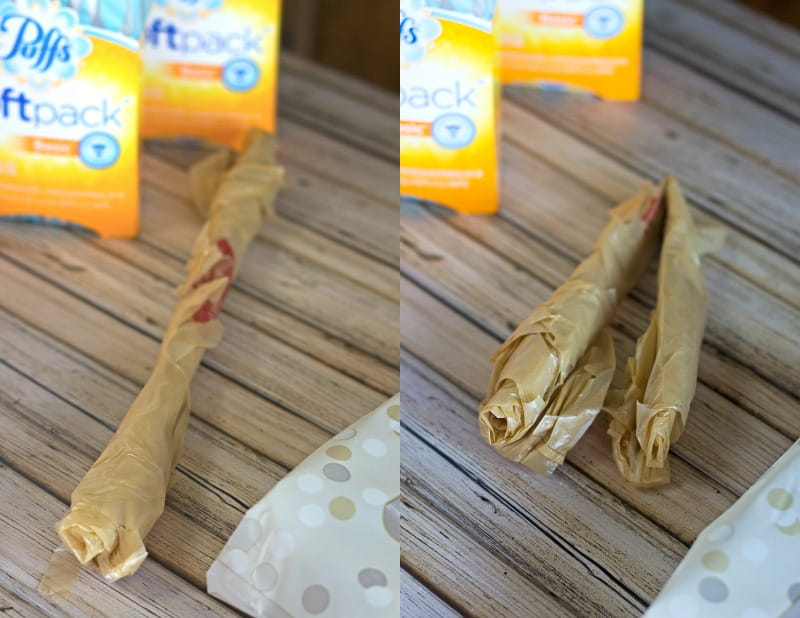 I had 9 plastic bags in my closet and they all easily fit into the SoftPack wrapper. I am pretty sure you could almost double that in each package. I plan on filling up a couple of them so I can keep plastic bags in the car and in the house in different areas where we need them in a nice compact container.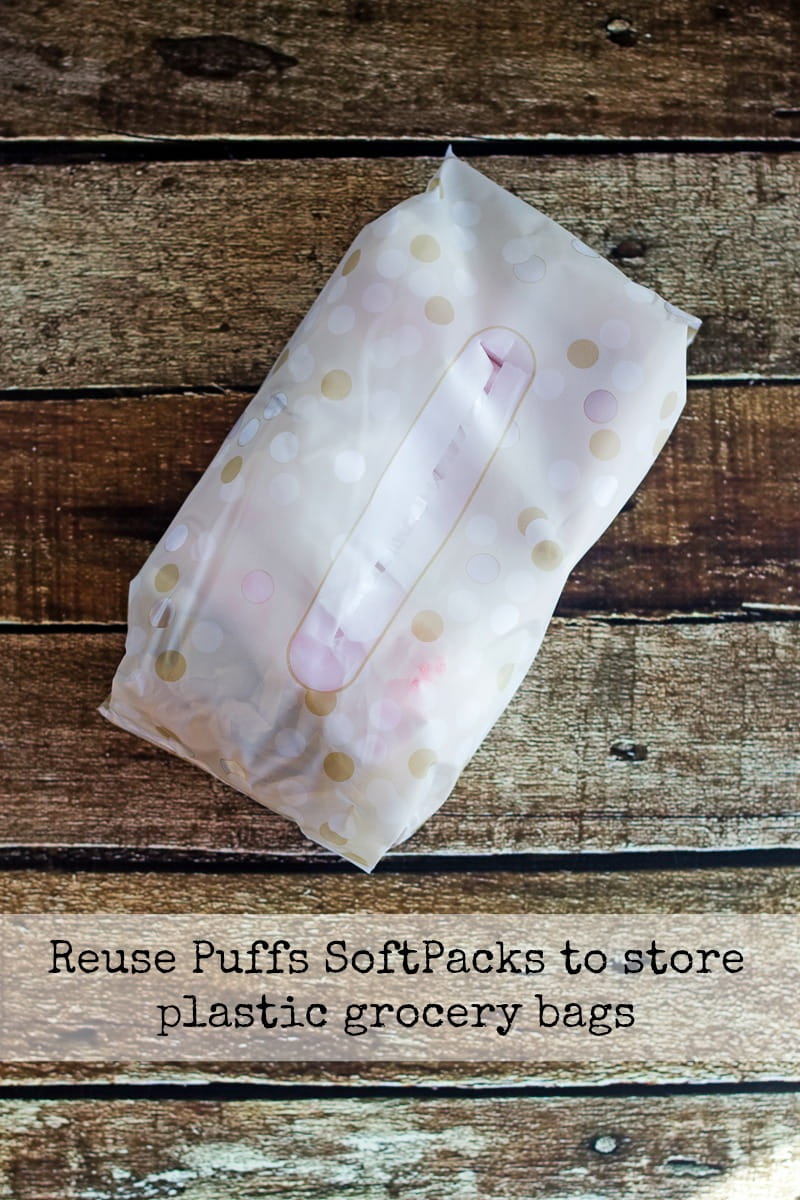 How would Puffs Softpacks fit into your life? Share your story at: facebook.com/Puffs.
Disclosure: This post was sponsored by Puffs through their partnership with POPSUGAR Select. While I was compensated to write a post about Puffs, all opinions are my own.
Join our newsletter!
Subscribe to get updates and great stuff via email including subscriber-only goodies like free printables and giveaways.