I'm sharing #Freshworks in my life as part of a Rubbermaid FreshWorks sponsored series for Socialstars™.
If you are anything like me, when you get home from the grocery store you simply place all of your fresh produce in the fridge in its original store packaging without a second thought. You then naively expect it to be just as fresh when you are ready to enjoy the lovely fruits and vegetables you spent your hard earned money on.
They are in the fridge, why wouldn't they stay fresh? Isn't that what the refrigerator is for?
But refrigeration isn't always enough for some of the most delicate produce.
FreshWorks™ Produce Saver is a brand new, revolutionary storage container from Rubbermaid that will change the way you store your fresh fruits and veggies. I introduced you to FreshWorks a few weeks ago and told you about my experiment to actually see how long identical packages of strawberries will last in a Rubbermaid FreshWorks container VS store packaging.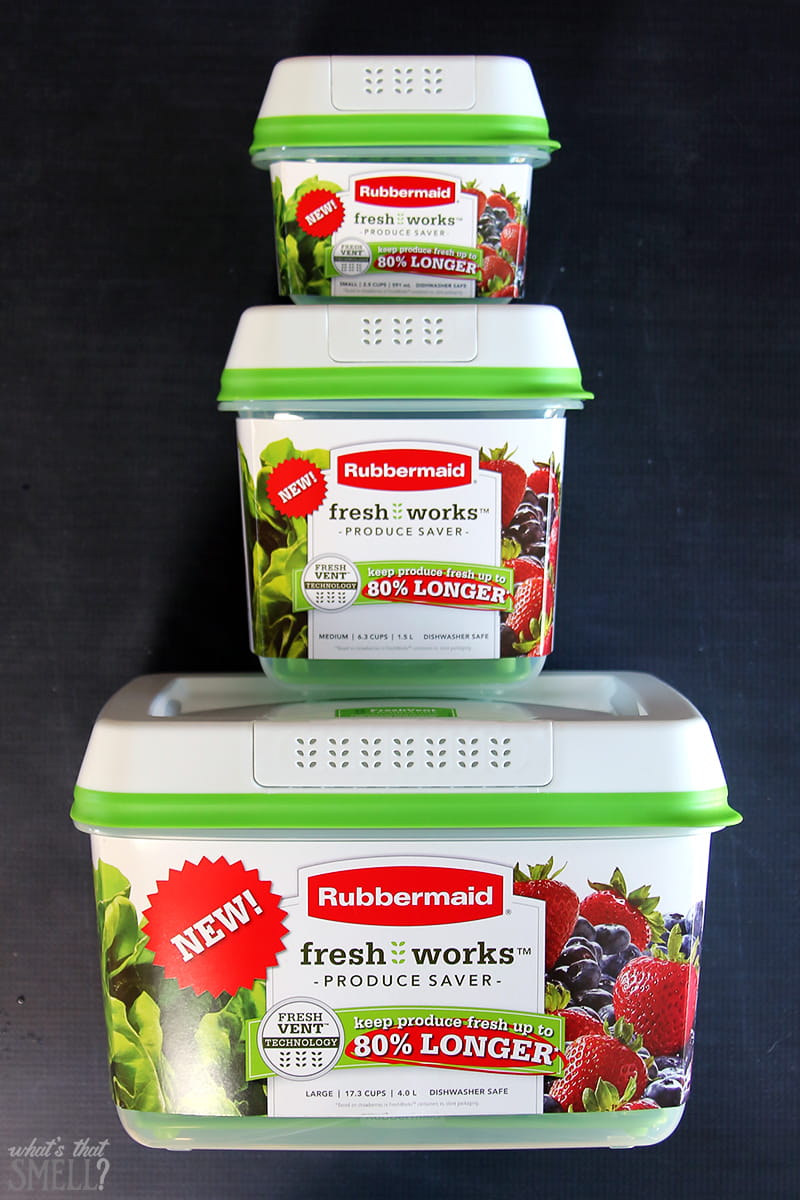 I really was curious to see if the product claims of 'up to 80% longer' would actually prove true in real life. Would my strawberries really last longer in a Rubbermaid FreshWorks container VS the original store package?
Honestly, I wasn't optimistic. I mean, how in the world can the package matter when it comes to the life span of my fresh strawberries?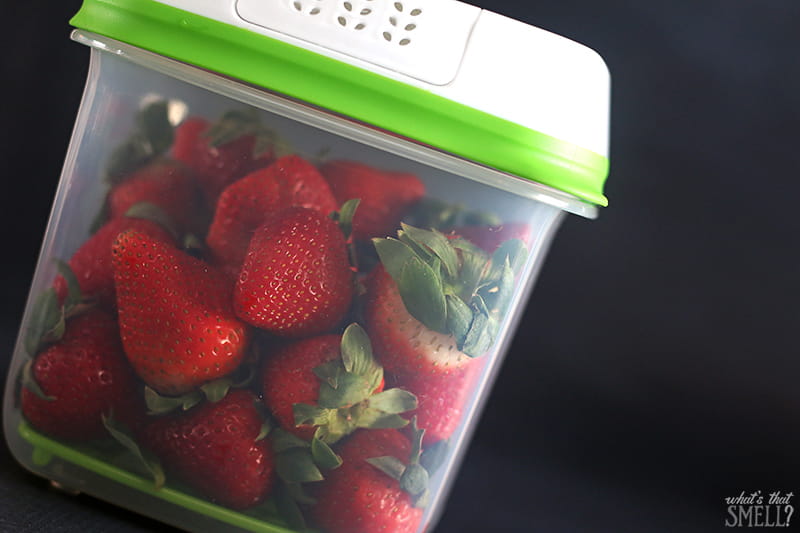 So, as I mentioned in my previous post, I purchased two identical packages of strawberries. I left one in the original packaging and the contents of the other container I placed in a Rubbermaid FreshWorks container. I placed them both in the fridge and checked and documented them after 3 days, 6 days and 9 days. The results are below.
DAY 1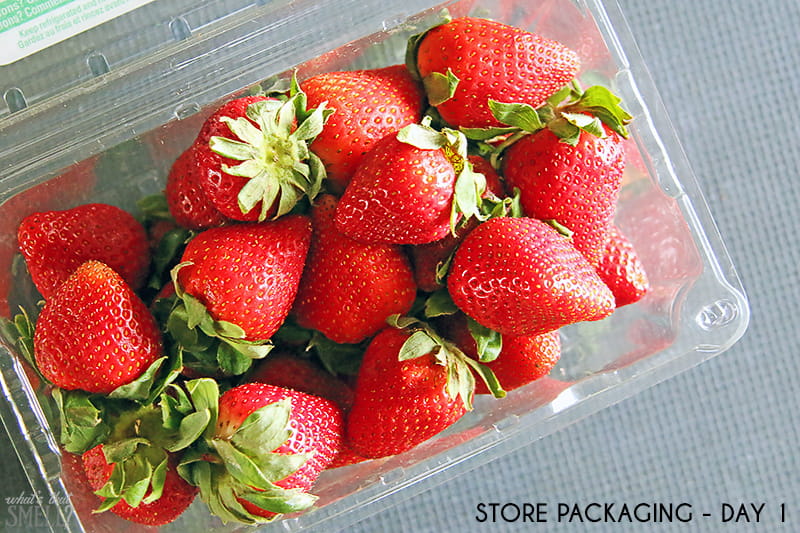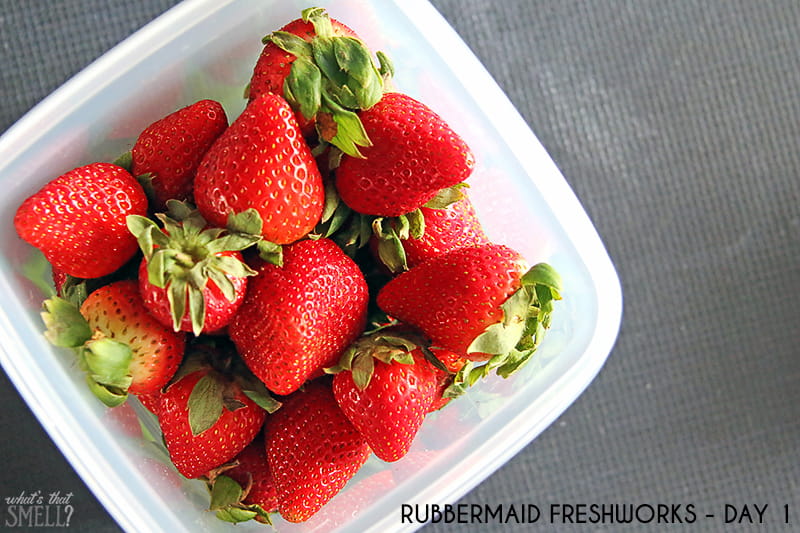 DAY 3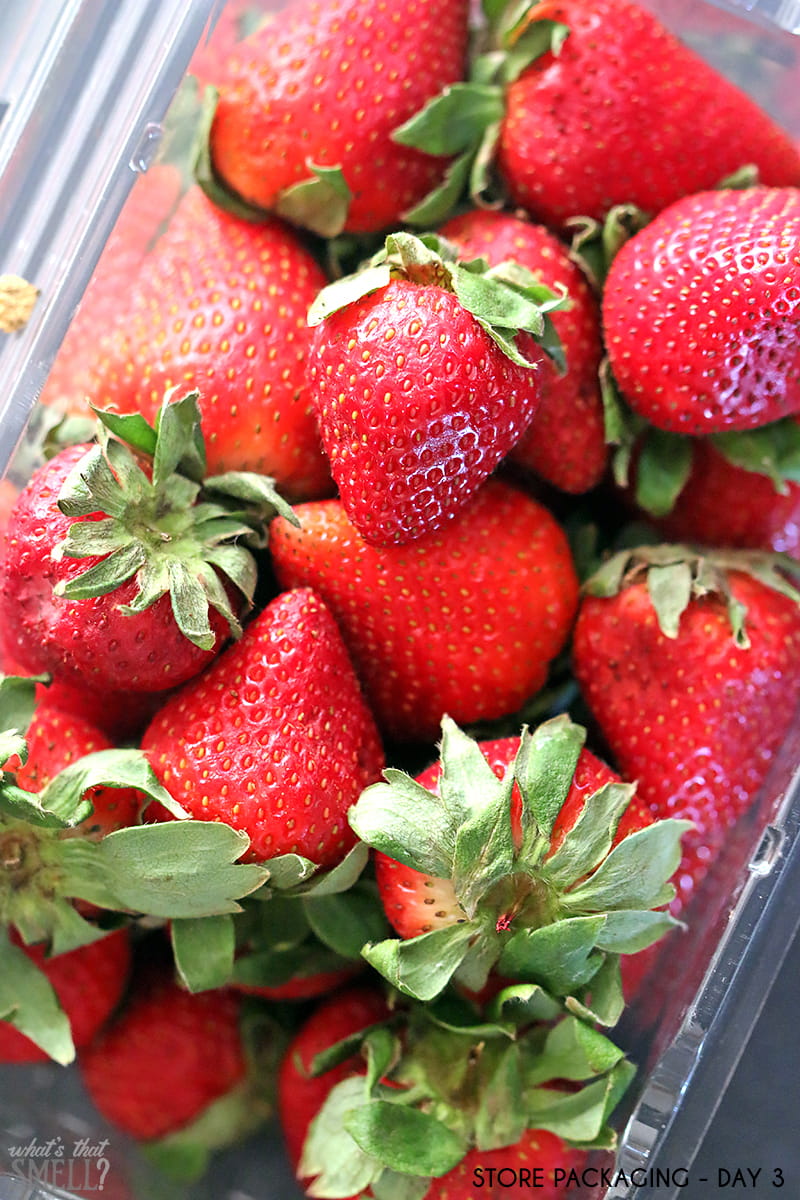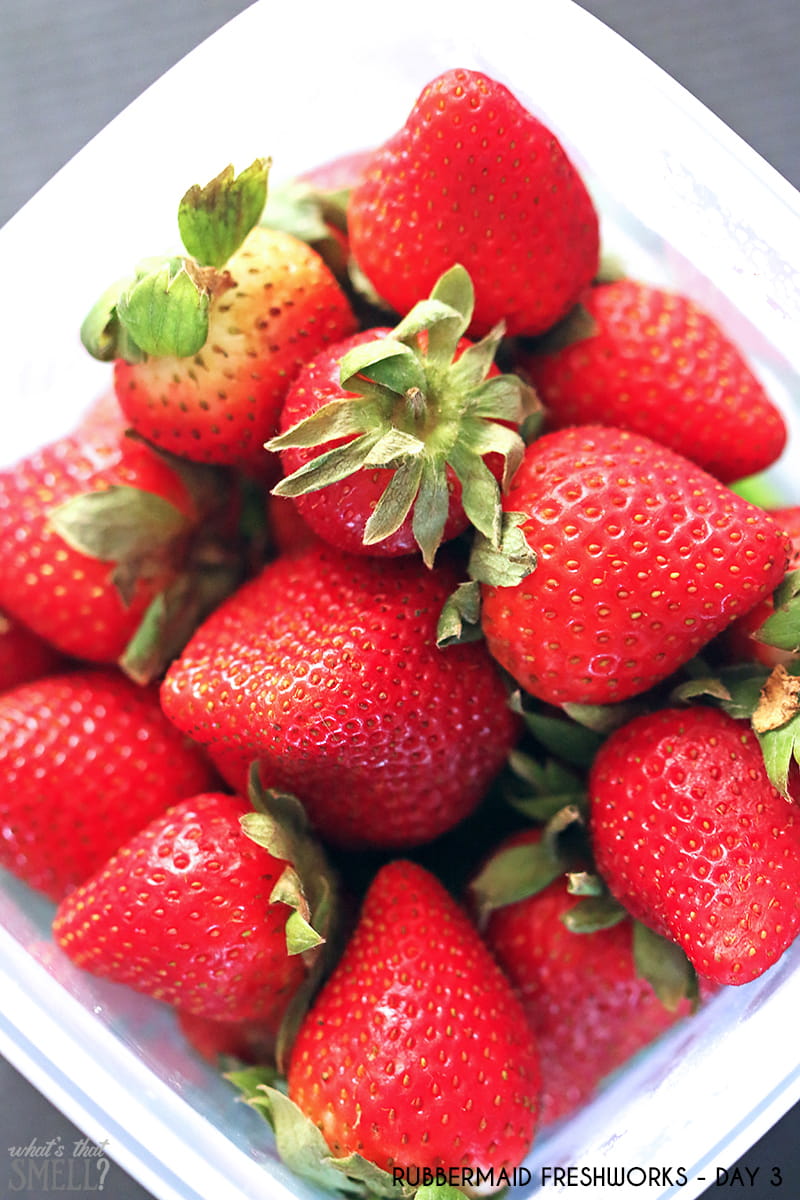 DAY 6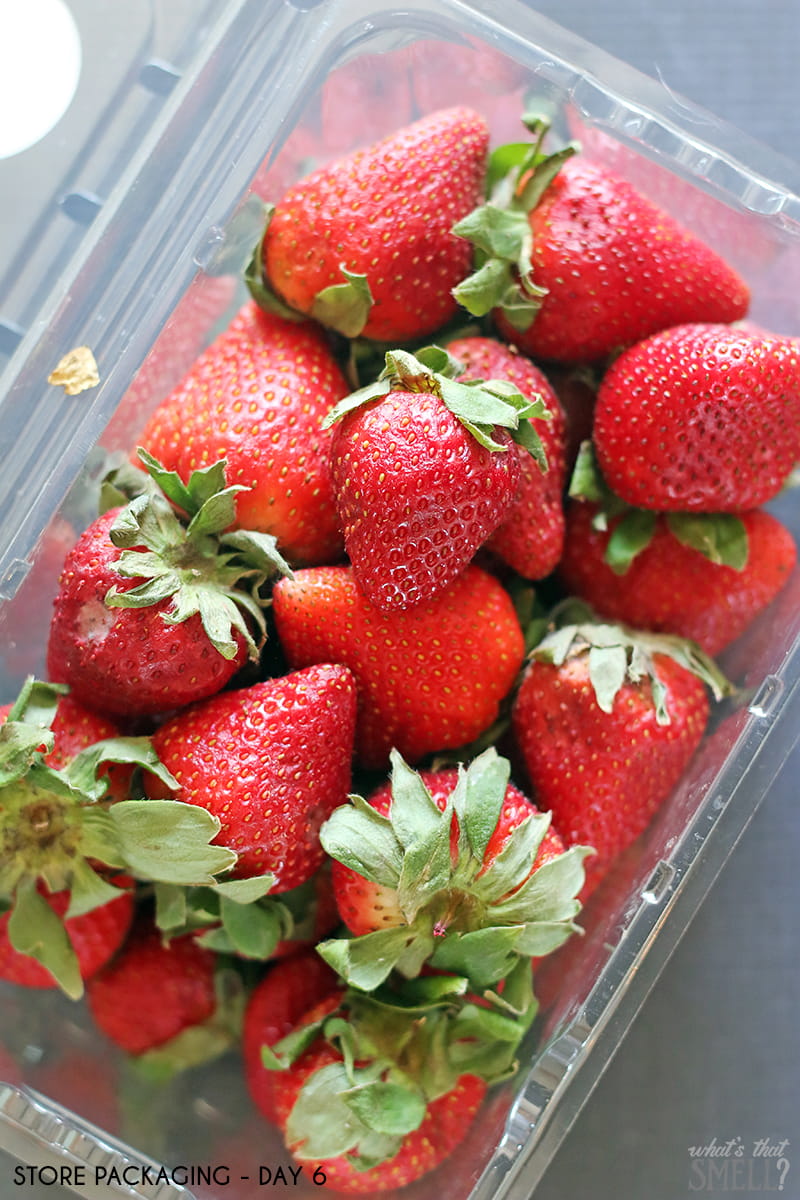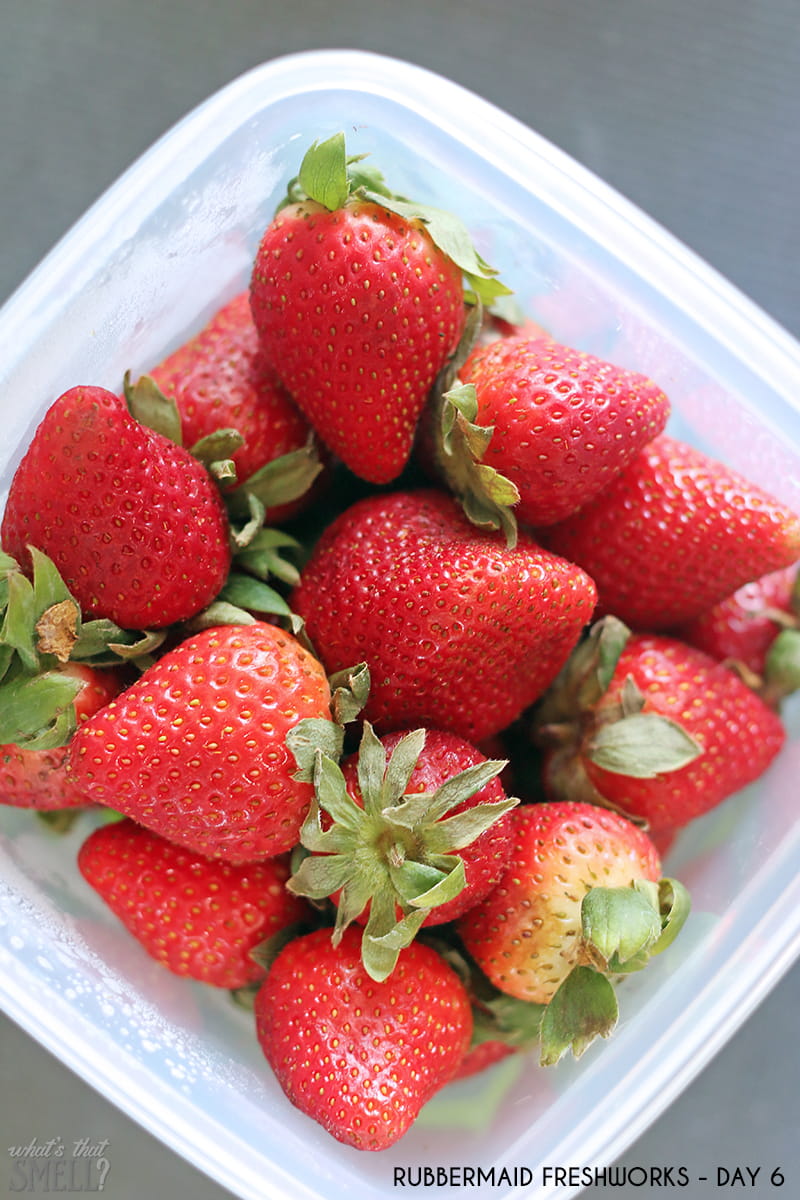 DAY 9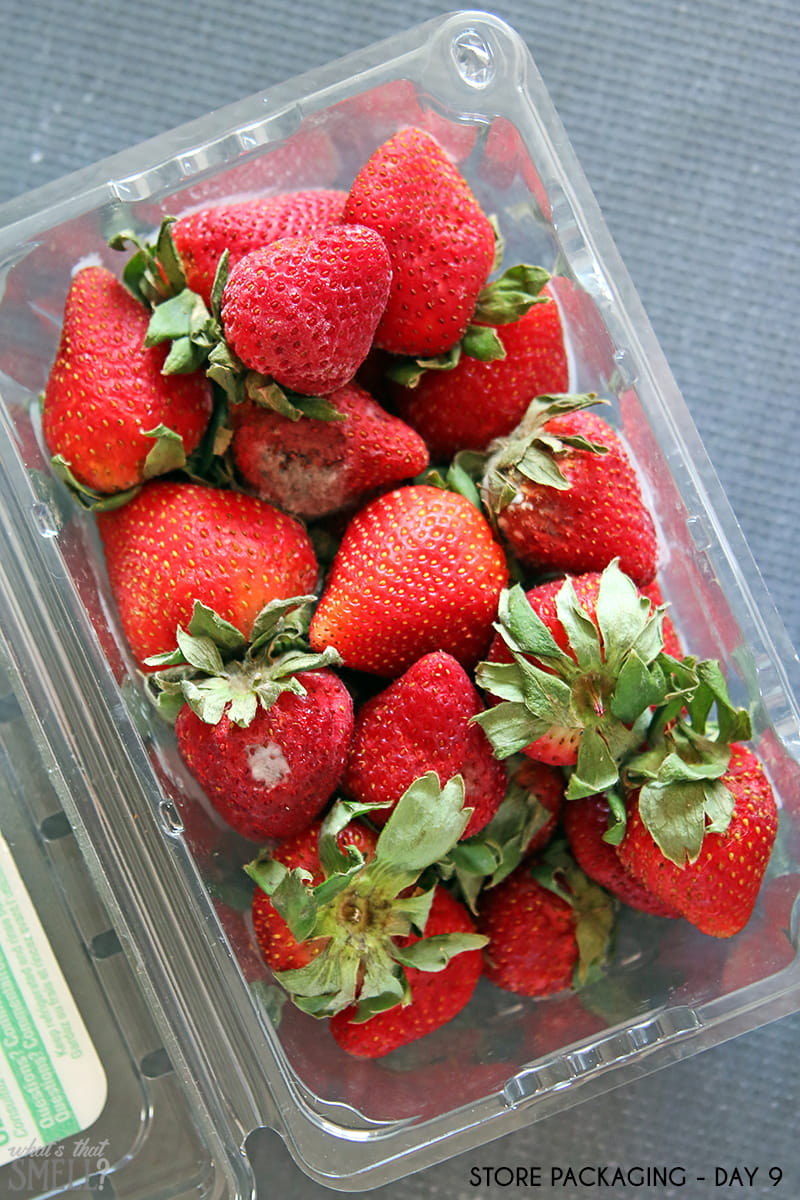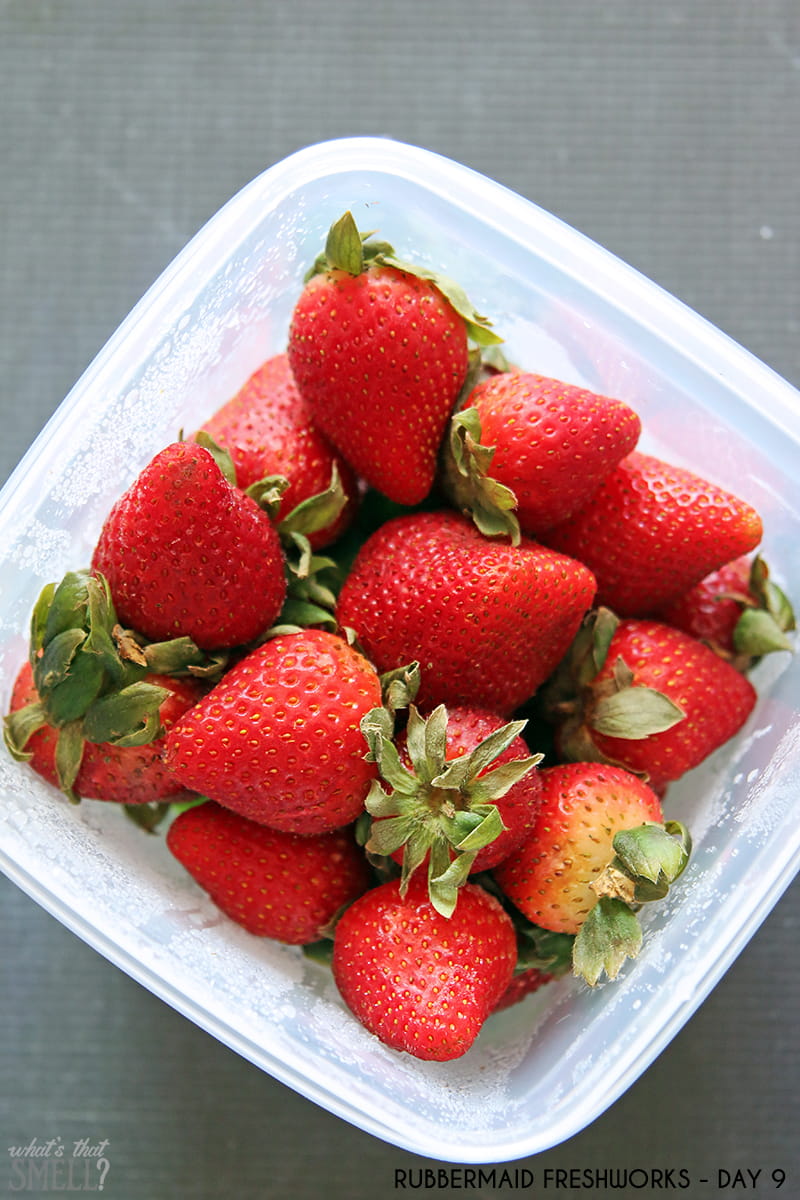 Below you can see the progression of the strawberries from day 3 t0 day 9.
In store packaging: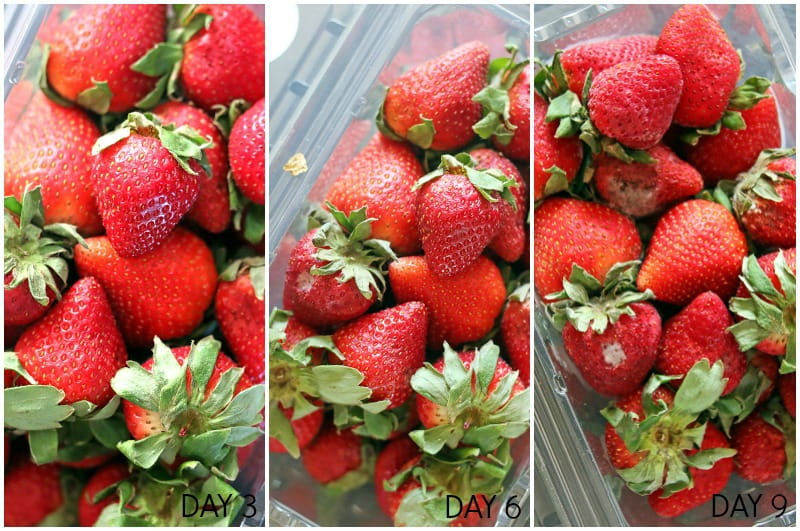 By day 9, most of the strawberries in the store packaging were mushy and many of them had clearly apparent mold on them. The leaves were starting to dry out and mold had touched probably 75% or more of the berries. Very few I would have considered edible.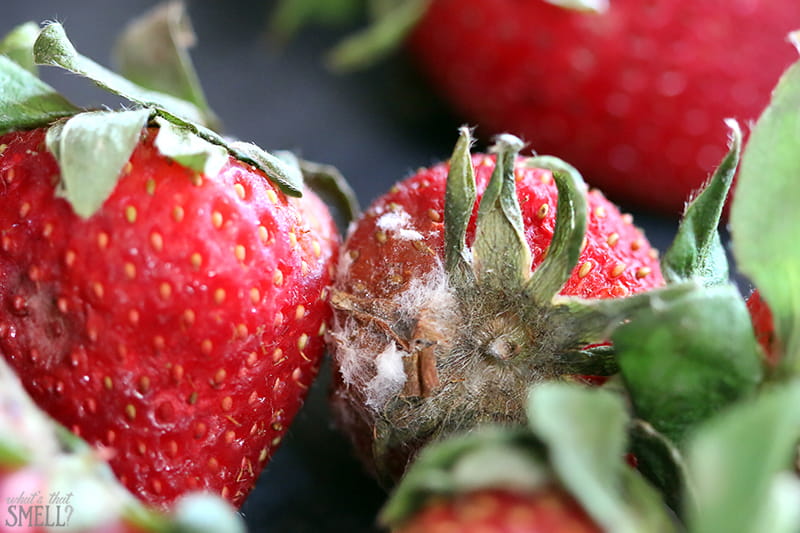 In Rubbermaid FreshWorks: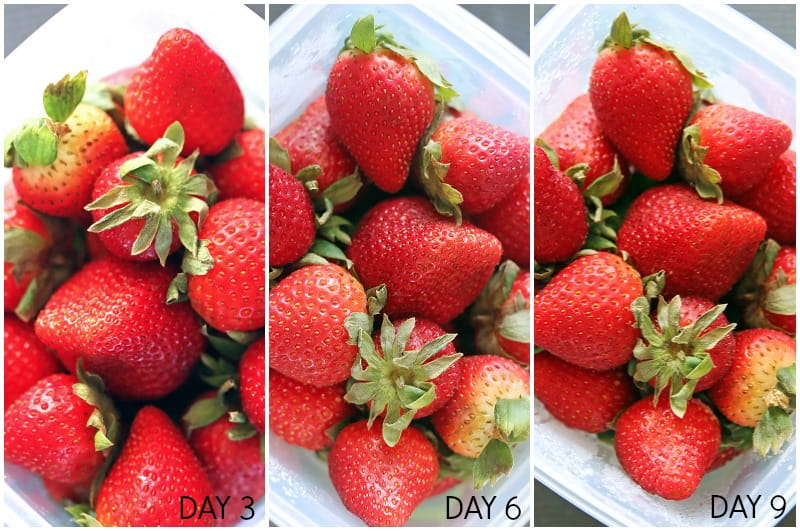 By day 9, the strawberries in the Rubbermaid Freshworks container has just started to show some darker softer spots, but the berries themselves remained firm. There was one berry with some mold on it, the rest remained edible and I really think they easily would have lasted a few days more. The leaves on these berries had started to dry a little bit but nowhere near as much as the berries in the store packaging.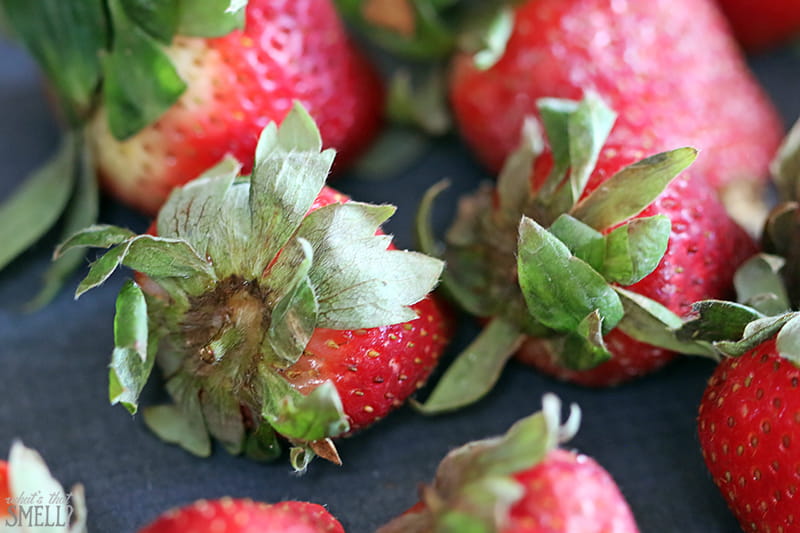 I was shocked that the Rubbermaid FreshWorks containers did a much better job at keeping my strawberries fresher! They are now my go-to containers for storing all my fresh produce that gets stored in the refrigerator. I can't wait to see how long the fresh berries right from my garden last in a Rubbermaid FreshWorks container!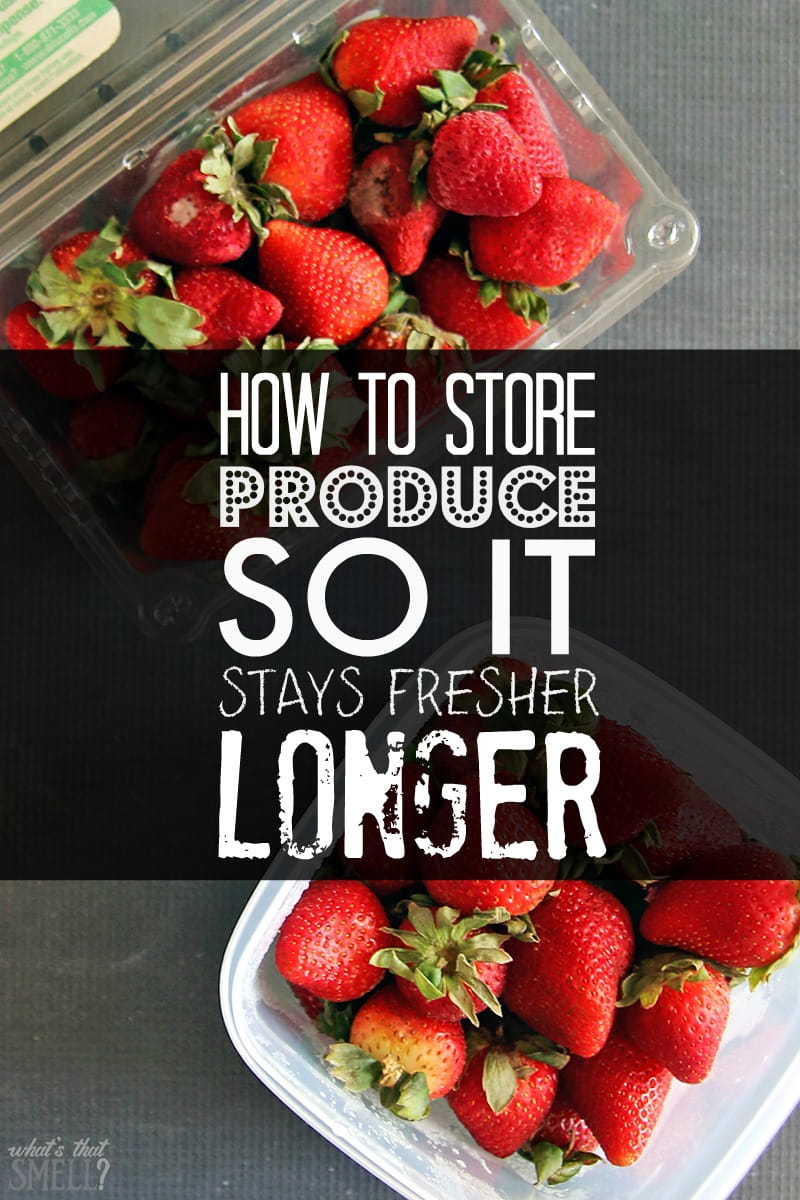 For more information about Rubbermaid FreshWorks visit: Rubbermaid.com/freshworks.
Have you tried Rubbermaid FreshWorks for your fresh produce?