This is a sponsored post written by me on behalf of Nationwide Mutual Insurance Company. All opinions are 100% mine.
I'm pretty sure that most people would agree that one of the best things about summer is spending time in the water. At the beach, at a local pool or even your backyard pool, there is nothing more refreshing in the summer than a dip in the cool water. But this super fun activity can also be a very dangerous one as well.
Did you know that almost 800 children drown in the USA each year? In fact, drowning is the #1 cause of injury–related death in kids under 4. Two-thirds of these drownings happen between the months of May and August, when many of us are enjoying the warm summer weather.
Obviously drowning is an accident that no one can predict, place blame or prevent 100% of the time, but there are things you can do to help reduce the chances that you will face a tragedy due to drowning.

MY LATEST VIDEOS
Since 2015, Nationwide Insurance has taken steps to educate people about a number of child safety issues, and right now their campaign revolves around water safety because it is a KEY time for us all to learn some safety tips so we can enjoy the water safely with our kids.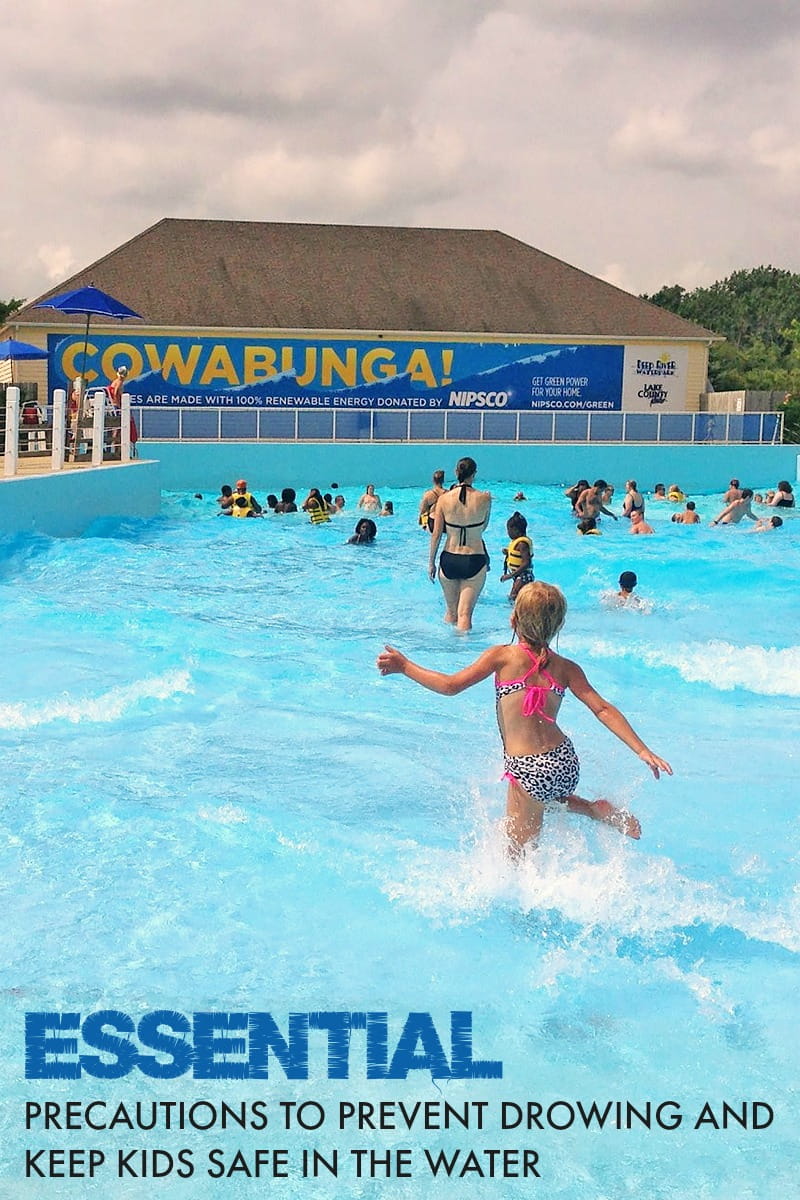 By the end of 2016, Nationwide hopes to inspire over 1 million safety actions to help empower parents, caregivers and children with tips, tools and resources to make their homes and their surroundings as safe as possible. Past awareness included accidental poisoning and other home safety issues, and their campaign continues to help offer support and information to educate us about potential dangers in and around our homes. In addition to awareness, Nationwide offers practical tips to help ensure our safety.
Make Safe Happen recommends 3 core areas of precaution to help your kids enjoy the water safely:
Active supervision: keep your eyes on your kids at all time in the water, and if they are very small, keep them within arms reach at all times. That text can wait! If your kids are older, make sure they never swim alone.
Reduce risks: install fences around permanent swim areas, empty kiddie pools when not in use, and provide swim lessons as early as possible. In addition to swim lessons, make sure kids have these 5 water survival tools:

s

tep or jump into water over their head

r

eturn to the surface and float or tread water for one minute

t

urn around in a full circle and find an exit

s

wim 25 yards to exit the water

e

xit the water without using the pool ladder.

Be prepared: take a first aid and a CPR class and learn the signs of drowning. Keep a phone handy to call 911 in case of emergency.
Nationwide has partnered with Safe Kids Worldwide to conduct research regarding people's perceptions about water safety and found that while 8 in 10 parents intend to be in a pool this summer, they didn't have true awareness of the potential dangers of being in the water.
Clearing up the misconceptions
In the movies we all see drowning dramatized with a lot of splashing around and lasting a very long time. Long enough for a rescue. But the reality is that drowning is silent and quick, with no splashing and usually taking less than a minute to occur. Also, many parents think that when lifeguards are on duty, their supervision isn't as necessary, but the reality is that you are still responsible for their safety, the lifeguard is there to enforce rules, scan, rescue and resuscitate, they just can't watch every specific child. Swimming lessons aren't always enough to protect your child, and being able to swim isn't the only necessary tool for water survival. A fence isn't always enough either. Gates don't always latch and kids can be quite resourceful at getting into places that don't belong.
The bottom line is that you need to take an active role at all times when your kids are in or around the water.
Water Safety Photo Hunt
Think you have a handle on what is safe and what isn't when it comes to the water? Check out the water safety photo hunt below. One photo shows a water scene with a number of unsafe conditions, the other is the same scene showing safe conditions. Can you identify which is the safe scene and identify all 6 risks in the unsafe scene? Answers are at the very bottom of this article.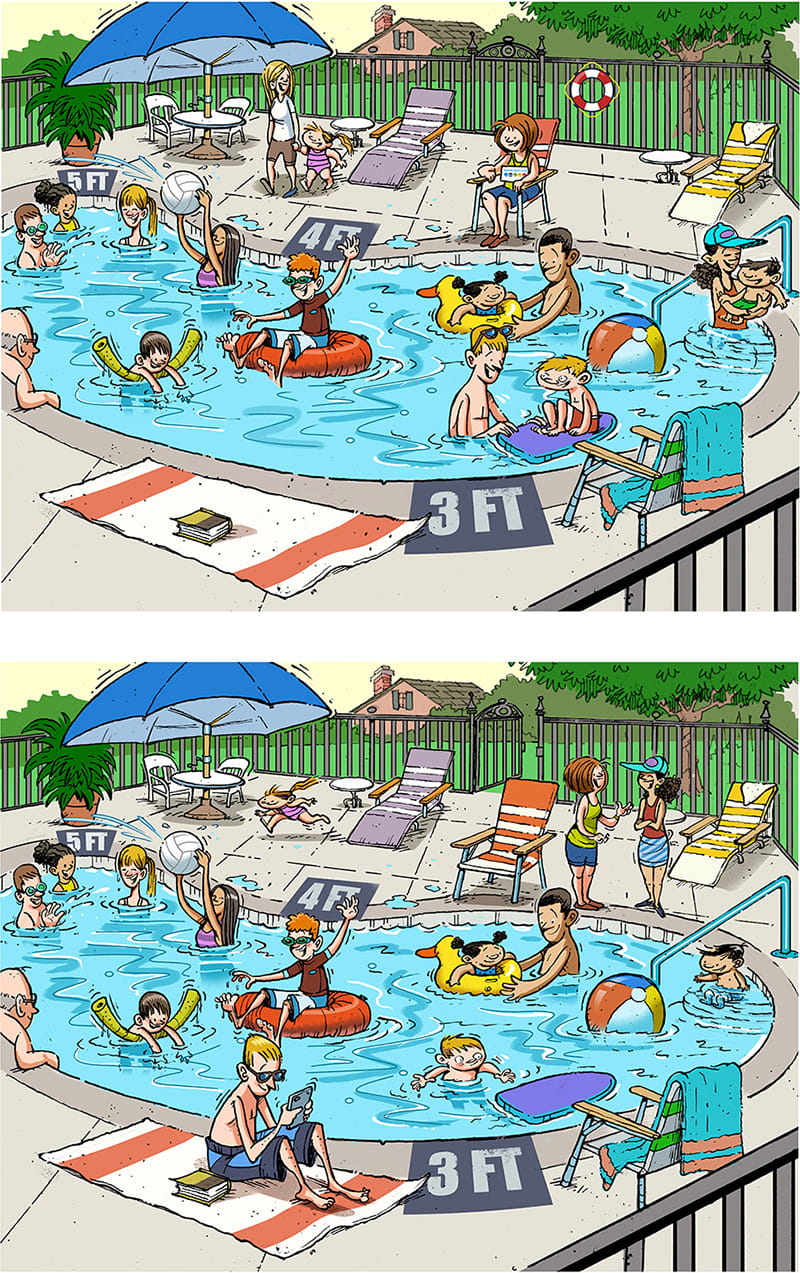 Get more information
When it comes to water safety, you simply can't have too much information. Check out the following resources to help keep your kids as safe as possible in the water.
You can also follow the campaign hashtags #makesafehappen & #watersafety on social media to take part in helping spread awareness and education of this important topic.
Do your kids spend a lot of time in the water during the summer?
************************
spoiler
************************