This is a sponsored post written by me on behalf of Fisher-Price Power Wheels Boomerang. All opinions are 100% mine.
Both of my kids have always been drawn to things that go fast. Their favorite video games are even driving games. They just can't get enough of them.  Both of them have had Power Wheels® toys growing up, but nothing like the newest ride-on from Fisher-Price, the Power Wheels® Boomerang™.
The Power Wheels Boomerang is for kids that like to go fast. Kids with a need for speed. Young racers who just can't get enough of the wind blowing through their hair as they race over hard surfaces, grass and rough terrain engaging in all sorts of creative and imaginative play.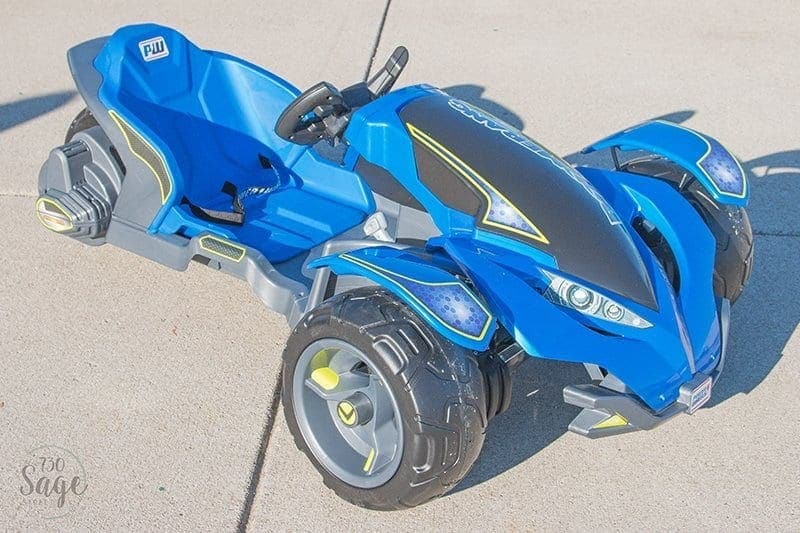 The Power Wheels Boomerang Ride On Features
The Boomerang Power Wheels toy is an awesome 12V ride-on that tilts while turning, taking the driving experience to a new level.
All wheel drive allowing for multi-terrain driving.
Top speed of 5 mph in forward and 2.5 mph in reverse.
One year bumper-to-bumper limited warranty.
Built Fisher-Price tough.
Rugged wheels.
Power-Lock brakes for safety.
Superior safety features including high sides, adjustable seat and a seat belt.
Tilts while turns with a drift button to enhance turns.
My daughter was super excited to try out the Power Wheels Boomerang. There was quite a bit of assembly required, and though I did do most of it myself, I did need help with part of it. You have to place the decals on too. So if you are planning on this for Christmas, allow yourself a couple of hours to put it together. You can charge the battery during that time so it's ready to go.
The Power Wheels Boomerang age range is 5-10 and is available at Toys"R"Us stores. The seat is adjustable, but you screw it in, so try and make sure you set it right the first time. The steering wheel cause me a bit of trouble, make sure that if the long bolt for the steering wheel has a little cap on the end that you pull that off before assembling it. The Power Wheels Boomerang weight limit is 100 lbs.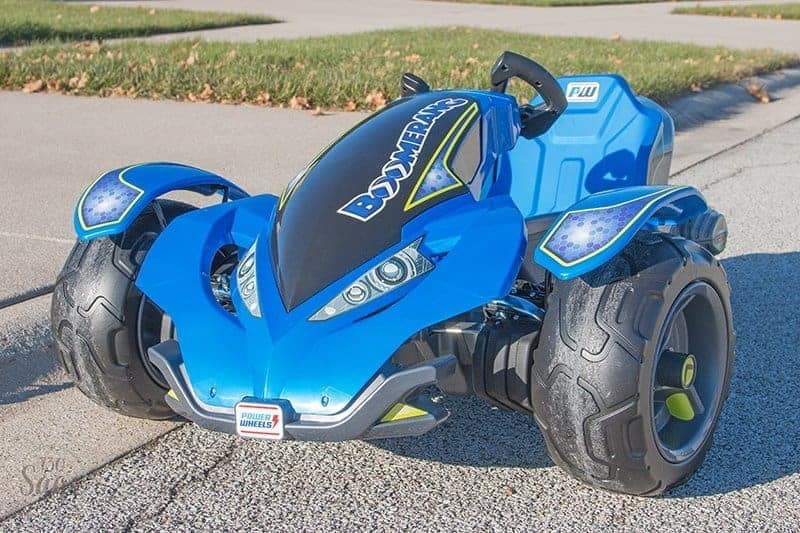 The Boomerang ride on has a gas pedal for acceleration and brakes quickly when released. There is a shifter on the floor with two forward speeds and a reverse setting. The red button on the steering wheel activates the drift feature when turning.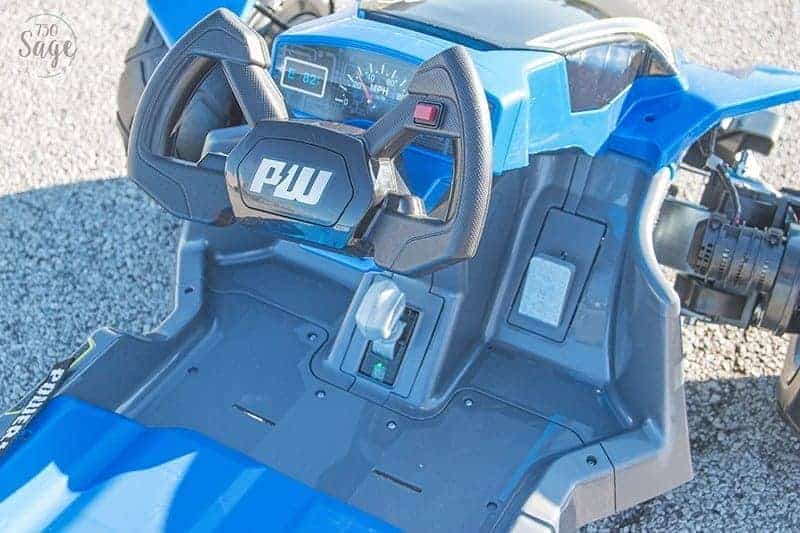 My daughter had a blast on this thing driving back and forth on the grass and up and down the curb. She loved the tilt feature of the wheels though she did have trouble getting the drift to work fully. I'm wondering if it's because she's at the top end of the age range – she just turned 10 – and her legs were maybe a bit too long. She still had a great time on it.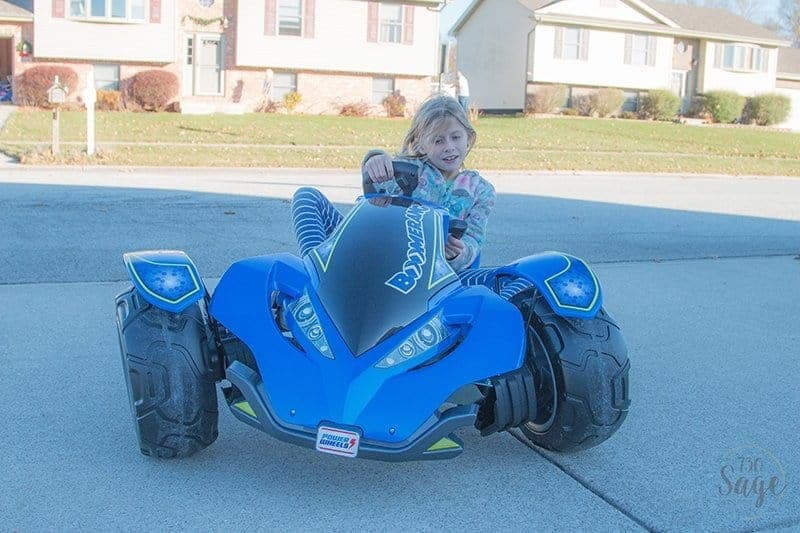 The battery lasted maybe an hour before needing to be recharged.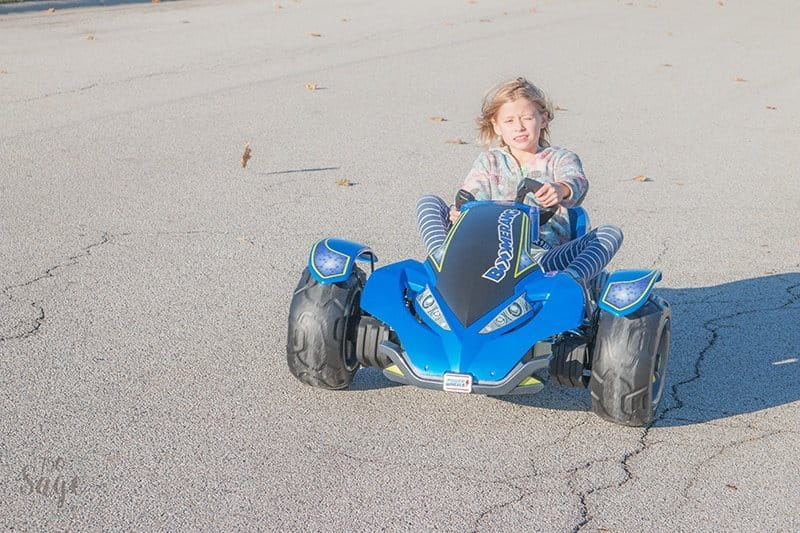 Zoom!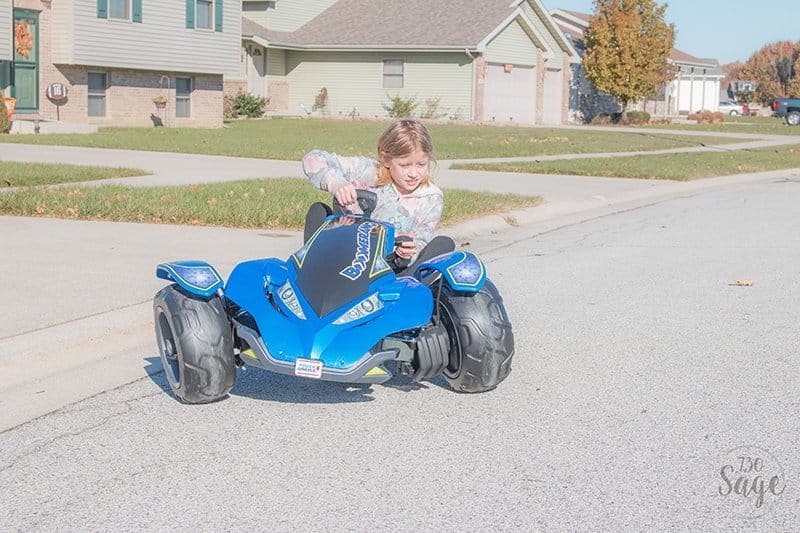 Tilt!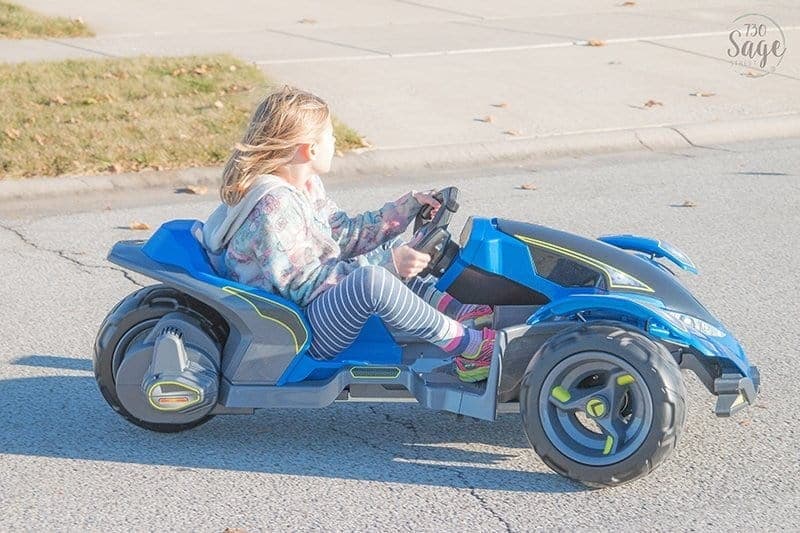 Whee!
Just a few more minutes please?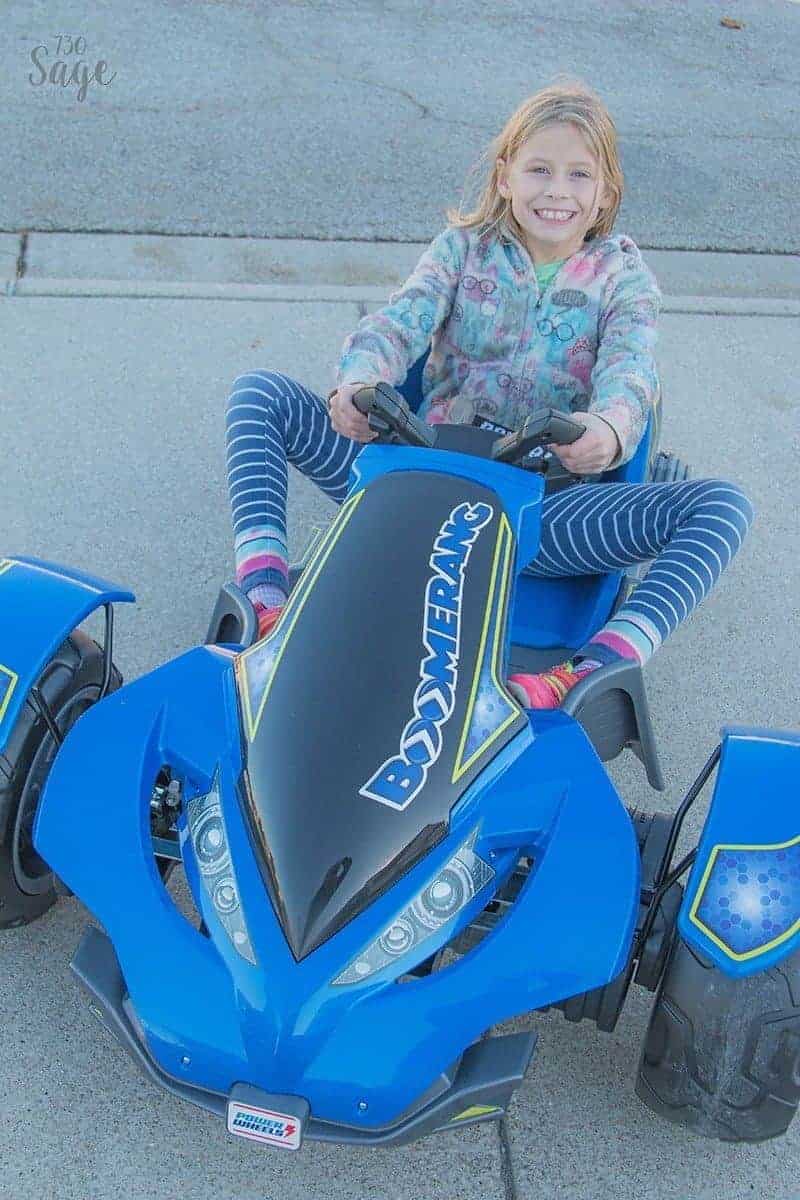 For more information and to read Power Wheels Boomerang reviews visit ToysRUs.com.
You can also purchase the Boomerang at Walmart and Amazon.