In my house, with 4 people taking showers, it's easy to see how each person differs in how they enjoy them.
We are daily showerers.
I made that word up, but feel free to use it.
Sometimes more than daily.
Being clean in this house is serious business and not just any showerhead does the job.
Enter Waterpik's new PowerSpray+™ EasySelect® Hand Held Shower Heads into our lives.
The Waterpik Medallion 5-Spray Hand Showerhead has helped us identify the 4 different types of showerers in our house.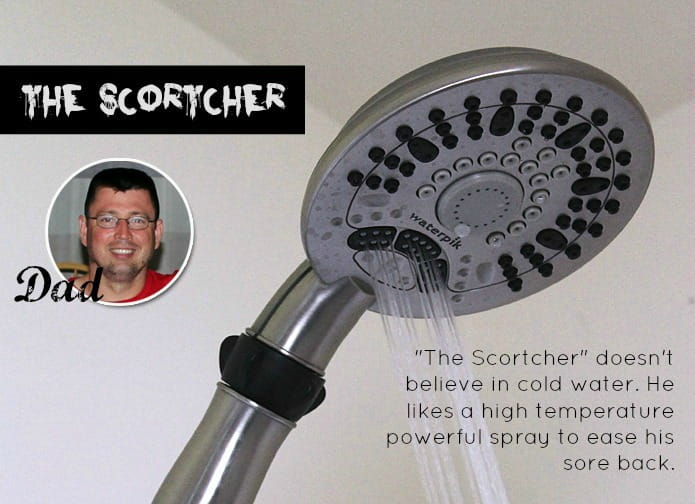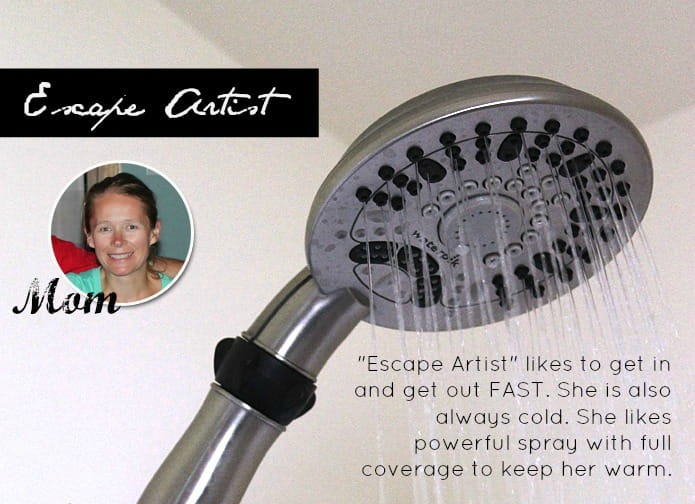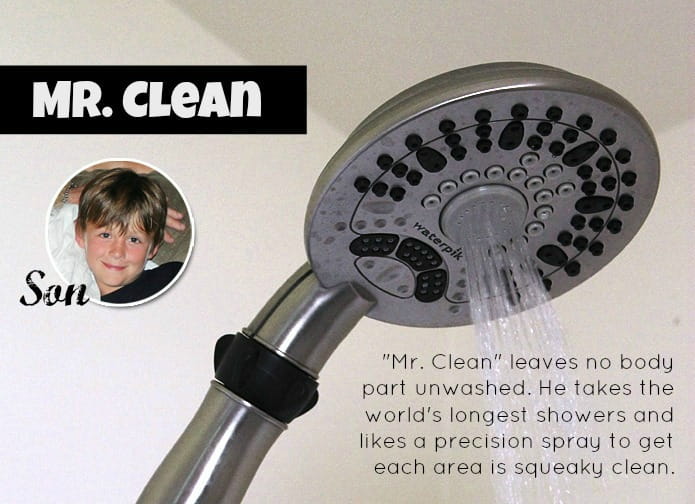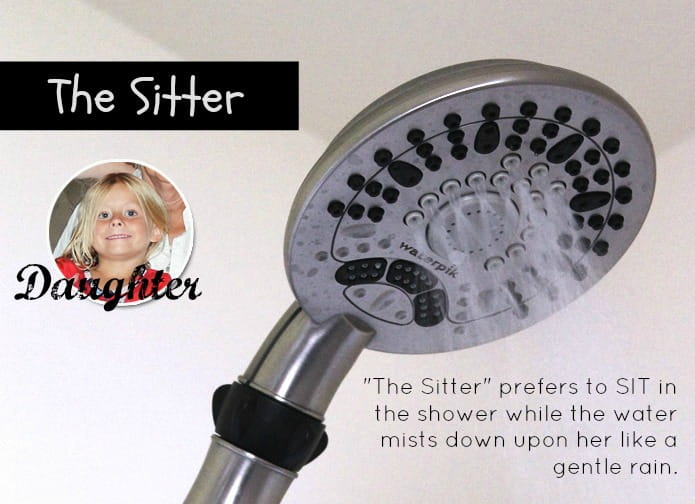 About the Waterpik Medallion 5-Spray Hand Showerhead
This Waterpik Medallion 5-Spray Hand Shower Faucet in Brushed Nickel is easy to install and features 5 different spray options, providing you with a luxurious selection of shower experiences. The spray settings can be easily adjusted from the handle so you don't have to reach through the water stream. Finished in an attractive brushed nickel color, you can easily coordinate this fixture with many bathroom styles.

Handheld design helps you rinse hard-to-reach places and spray down shower walls
5-function showerhead allows you to customize your shower experience
EasySelect spray selector is located on the handle, so you don't have to awkwardly reach through the water stream
Self-cleaning nozzles help you maintain a clean and functioning fixture
Brushed nickel looks neat and fresh
Classic design blends easily with most decorating styles
60 in. hose length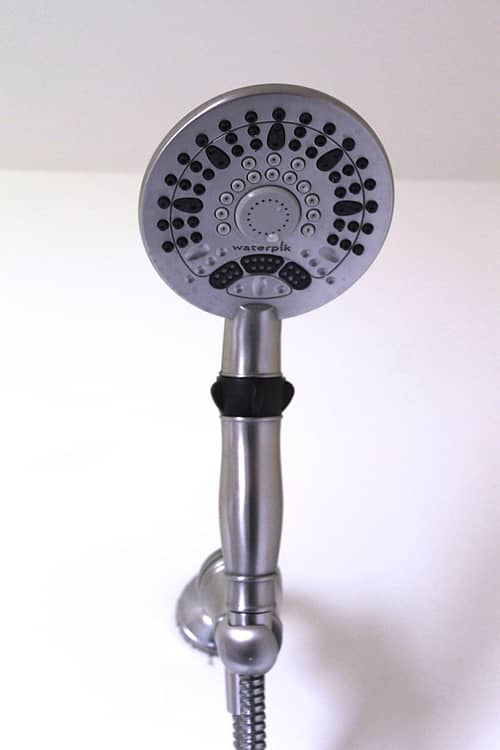 This showerhead was super easy to install. It took my husband mere minutes. It's great looking and I really like how easy it is to change the spray because of the location of the selector knob on the handle. It's great for my tall husband but I can still reach it to change the spray. The kids cannot, however. The spray on all the settings seems fairly powerful – it's not a weak spray by any means and I like the flexibility of having the hand-held unit for rinsing off the walls and it's great for when we give the dogs a bath too.
I also LOVE that the hose is long but does not stick out when I have the unit sitting in the cradle. It sits flat so it doesn't get in my way.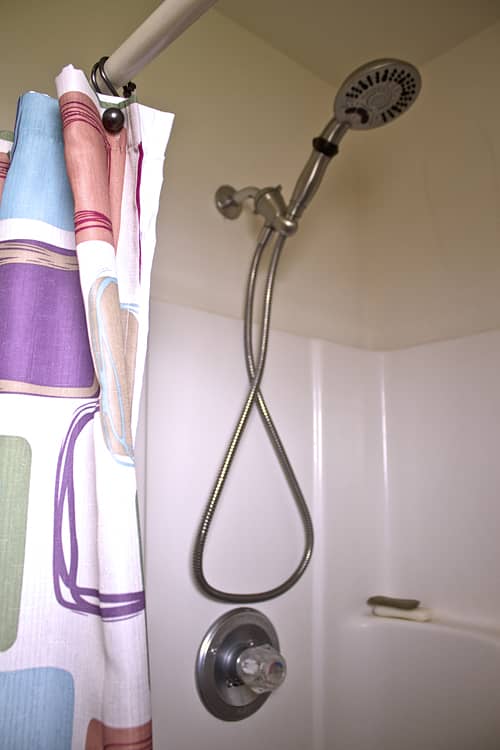 I do wish that the full body spray (seen in the "Escape Artist" photo") had a fuller/wider spray, to cover my whole body because I still do feel slightly cold, but overall it's a great showerhead that really let's us each customize our shower experience.
The Waterpik Medallion 5-Spray Hand Showerhead gives us all POWER IN THE SHOWER!
You can purchase the Waterpik Medallion 5-Spray Hand Showerhead at Home Depot, and Waterpik is currently offering a $10 rebate!
So, how do you shower?
Are you like The Scortcher or The Sitter? Is someone in your family an "Escape Artist?" Is there a "Mr. Clean" in your house?
_____________________________________________________
Enter to win a $100 Home Depot Gift Card so you can give your family some 'Power in the Shower' by answering the question below!
_____________________________________________________
We all have our morning routines; taking a shower is one of them. The NEW Waterpik PowerSpray+™ EasySelect® Hand Held Shower Head makes showering easier than ever.  From the 5 shower settings including the water-saving trickle feature to the anti-clog nozzle, this shower head has it all!  Do you want to experience it for yourself?   Answer the question below for a chance to win a $100 Home Depot gift card to purchase your new Waterpik PowerSpray+™ EasySelect® Hand Held Shower Head!  Sweepstakes Rules.
This is a sponsored conversation written by me on behalf of Waterpik®. The opinions and text are all mine.
Join our newsletter!
Subscribe to get updates and great stuff via email including subscriber-only goodies like free printables and giveaways.