This is a sponsored post written by me on behalf of Nationwide Mutual Insurance Company. All opinions are 100% mine.
Poison Prevention Week was March 20-26, 2016, and Make Safe Happen is a program that Nationwide Insurance created in 2015 to educate parents, grandparents, and caregivers on reducing accidental injuries, which is the leading cause of death in children.  More than 9,000 children die each year from an accidental injury and almost 9 million are treated in emergency rooms across the United States. Their goal is to reduce those numbers, make people aware and keep children safe.
It's very frightening to think that your home could potentially be deadly.
"According to a recent Nationwide Make Safe Happen survey* of more than 1,000 parents with children under 13 years of age…":
9 out of 10 poisonings happen at home: Some items that are extremely poisonous if ingested are; laundry packets, hand sanitizers, cleaning products, medicine, and e-cigarettes.
2 out of 5 parents keep cleaning products in a low unlocked cabinet making it easily accessible for children to get a hold of:  The AACP states, in 2015, 12,594  kids ages 5  and  younger were exposed to single load laundry packets.  They were ingested, inhaled, or absorbed by the skin and eyes.
36% of parents said they have bought a safety product such as cabinet locks: but they never installed them.
Let's reduce these numbers by remembering 'up up and away', keeping anything that can remotely be harmful to children completely out of reach.  If that isn't obtainable, then purchase cabinet locks and use them right away.  According to the CDC, every day, over 300 children in the U.S. ages 0 to 19 are treated in the emergency room and 2 children die from being poisoned.
As a parent, it can feel overwhelming to try and keep your kids safe. And often, you don't even realize that common, everyday things you have around your home might be potentially harmful. It's so much better to be safe than sorry!
Because they are just not worth the risk.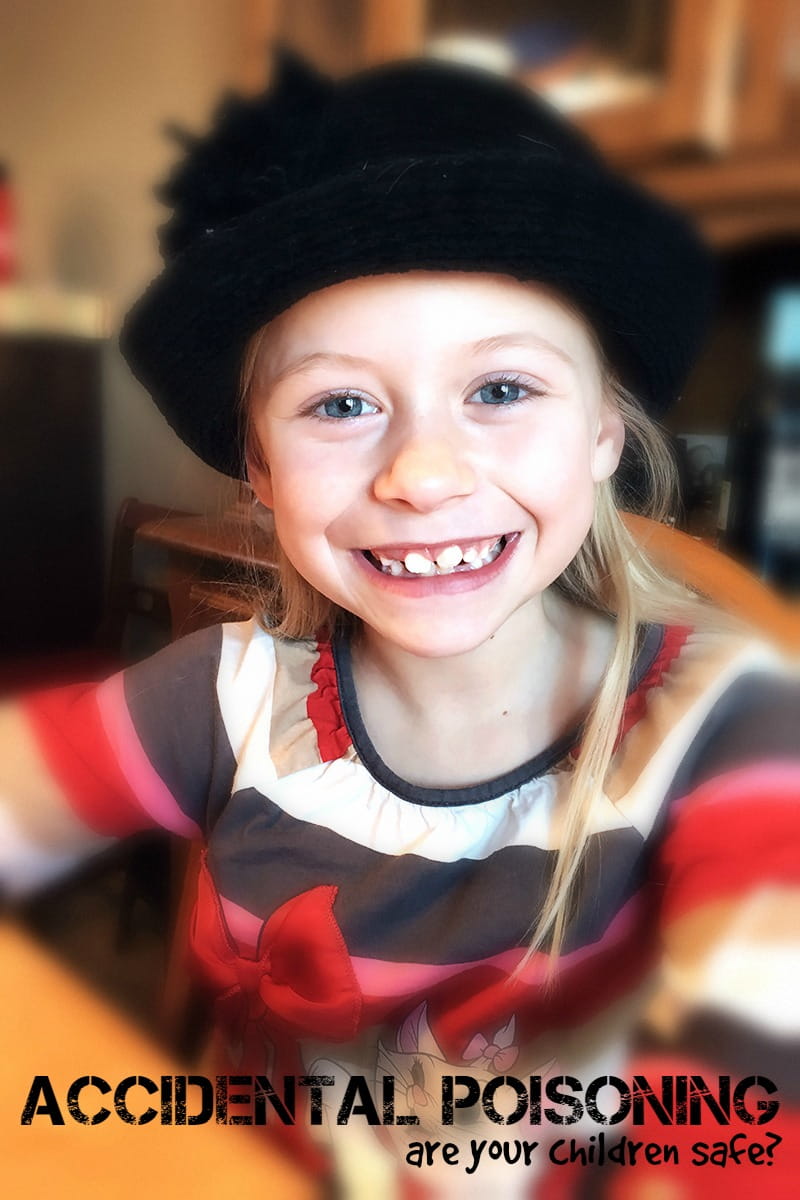 Keep all household cleaners, medicines and even bath and body products out of their reach, preferably in a locked cabinet they just can't access.
Try to avoid using these products in front of your kids until they are old enough to be taught the dangers and how to use them safely. Monkey see, monkey do, even if they don't understand why. Kids want to emulate their parents so often their interest in the products is only to "be like Dad".
Make sure you have the poison control # in a conspicuous place in your home and even programmed into your phone so you can quickly call in case your child ingests (or you suspect they have ingested) a potential poison. The number is: 1-800-222-1222.
Parents are highly encouraged to be proactive and educate themselves as best as possible to try and prevent any accidents that may happen to your child in your home, and what to do in case one happens. Nationwide is dedicated to making sure that parents always have up-to-date information! To that end, they have created the Make Safe Happen app which is available on iOS and Android. The app has safety checklists and other information to help you make your home as safe as possible.
These are just a few of the questions you may have regarding poisoning:
How do I know the signs if my child ingests poison, and what do I do next?
The signs of a poisoning include but are not limited to not being able to breathe, seizures, loss of consciousness.  Call 911 IMMEDIATELY if you see these symptoms. You may also contact the Poison Help Line 1-800-222-1222 if it is less serious.
What are cabinet locks and where can I purchase them?
Cabinet locks are devices that secure your cabinet doors making it impossible for children to open. There are various types of locks depending on the kind of cabinet and handle/no handle you have.  Amazon
 has a wide variety of locks you can purchase based on your needs.  You can also visit http://MakeSafeHappen.com to review a checklist of items that would make your home a safer place.
What are some examples of household poisons?
Nail polish remover, mouthwash, prescription medicine, vitamins, laundry and cleaning products, alcohol, plants, car fluids, bug killers, fertilizer, plant food, lighter fluid, button batteries and more. If you have any doubt, put it out of reach!
What questions do you have regarding household poisons, the risks, how to protect your family and what to do should you believe your child has ingested something potentially harmful?
*The Make Safe Happen survey was conducted online by Harris Poll on behalf of Nationwide between November 4, 2015 and November 13, 2015, among 1,001 U.S. parents or guardians of children 0 to 12 years old.
Join our newsletter!
Subscribe to get updates and great stuff via email including subscriber-only goodies like free printables and giveaways.