Did you get roped into volunteer to organize your kid's Halloween class party? And have you just realized that Halloween is coming up way faster than you think? I'm completely in Halloween mode since I've had so much fun creating our Candy Corn Emoji printables. I was never a "room mom", but I've done a fair share of planning kids' parties for scouts and homeschool groups. I put this list together for anyone looking for some quick and easy Halloween class party ideas. You don't have to spend hours scouring the internet – just check out this post!
Halloween Class Party Ideas
Decorations
I found some simple and cute ideas for decorations that will really set the mood for your Halloween class party.
Start with our free Candy Corn Emoji Halloween Printable Banner. How cute is that??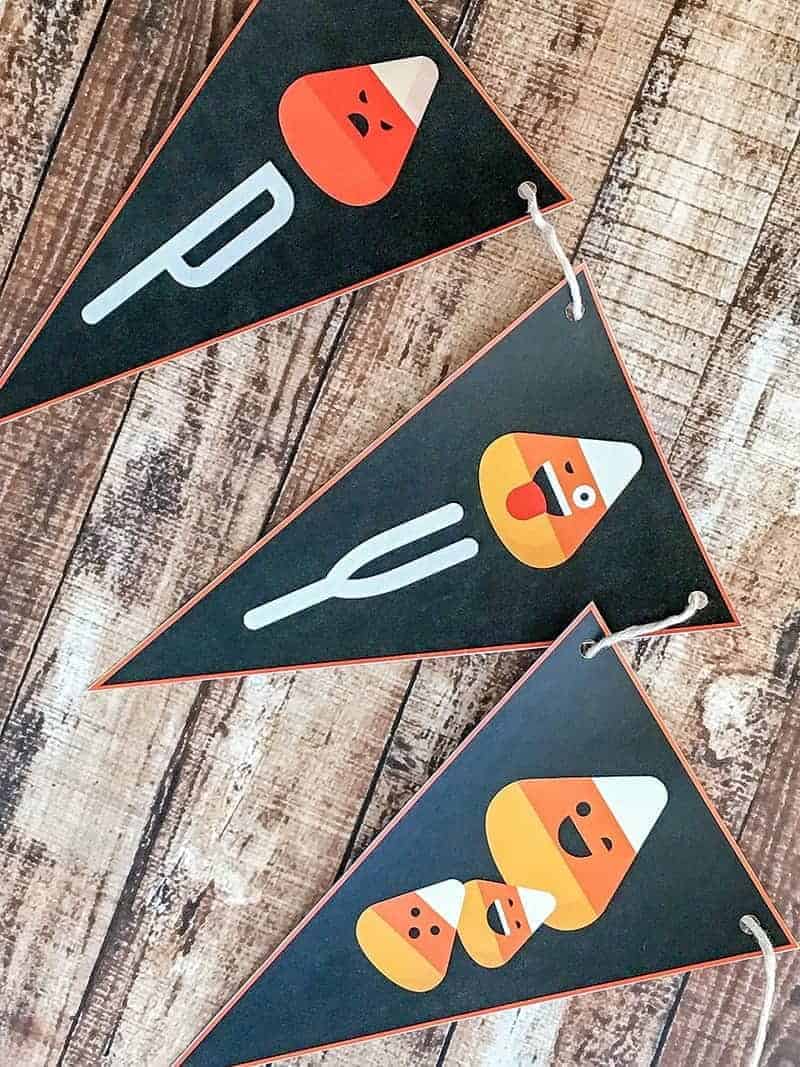 String up a few of these Paper Lantern Skulls from True Inspiration Daily (you can get the plain white lantern lights here on Amazon).
Have the kids pitch in and make room decorations. The Crafting Chicks made these cute Halloween variations of Chinese paper lanterns.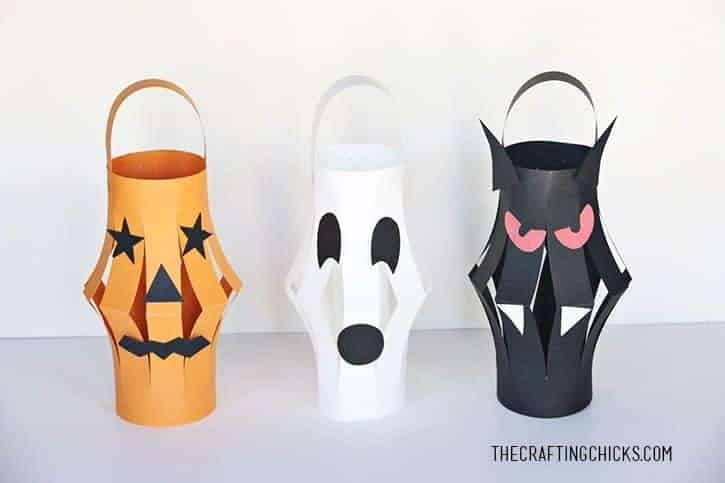 If you're looking for a no-glue/no-mess option, take a look at this Easy Kids Crafts' video.
Games and Activities
Besides the treats, games and activities are the best part of a kids' party. I don't remember many of the treats we had, but I do remember playing games. I've rounded up some fun classroom games and activities to try during your Halloween class party.
Fidget spinners. They're everywhere. Why not use one to get rid of all that pent-up Halloween excitement (and sugar fueled excess energy)? Grab our Candy Corn Emoji Mash-Up Halloween Party Game and your favorite fidget spinner and play two or three rounds. Or ten, if they are still hyped up.
Now that they've gotten rid of some energy, settle in for a listen to Big Pumpkin by Erica Silverman on YouTube. (My family loves this book! When I played the video, the 13 & 15 year old migrated into the room and watched the whole thing. We sent the link to the college kid and she watched it too!) The book is available on Amazon, if you'd like to have a hard copy to show.
How about a little fun AND education? Little Bins for Little Hands has some awesome and fun STEM activities featuring candy corn in science experiments, structure building, and ooblek. Science + Halloween = Cool!
Is it time to move again? The Dating Divas have several kid-friendly games in their Pumpkin Minute to Win It post, like this cute game of Jack Stack.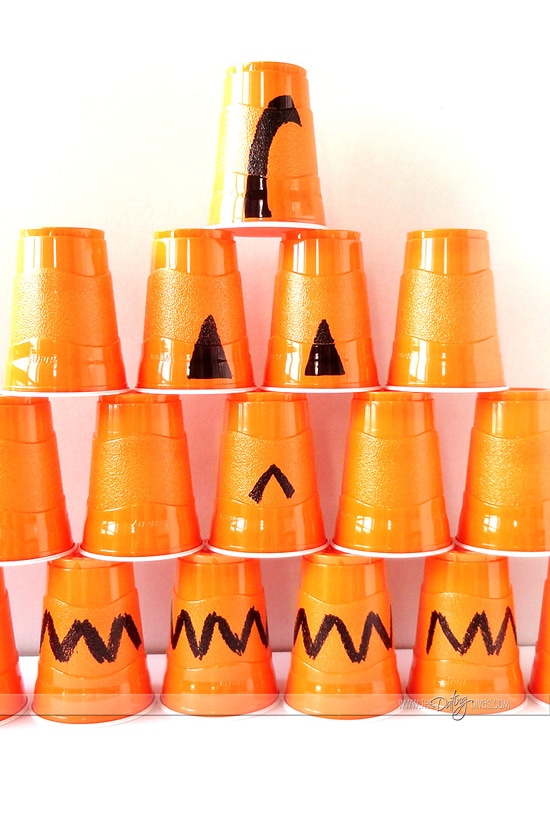 Relay races are always fun. Try Stuming Games Candy Corn Relay.
Ready for a little art? Crafty Morning's Pencil Eraser Ghost Craft is a quick and simple project.
Finally, how about a classroom scavenger hunt for candy corn emoji cards?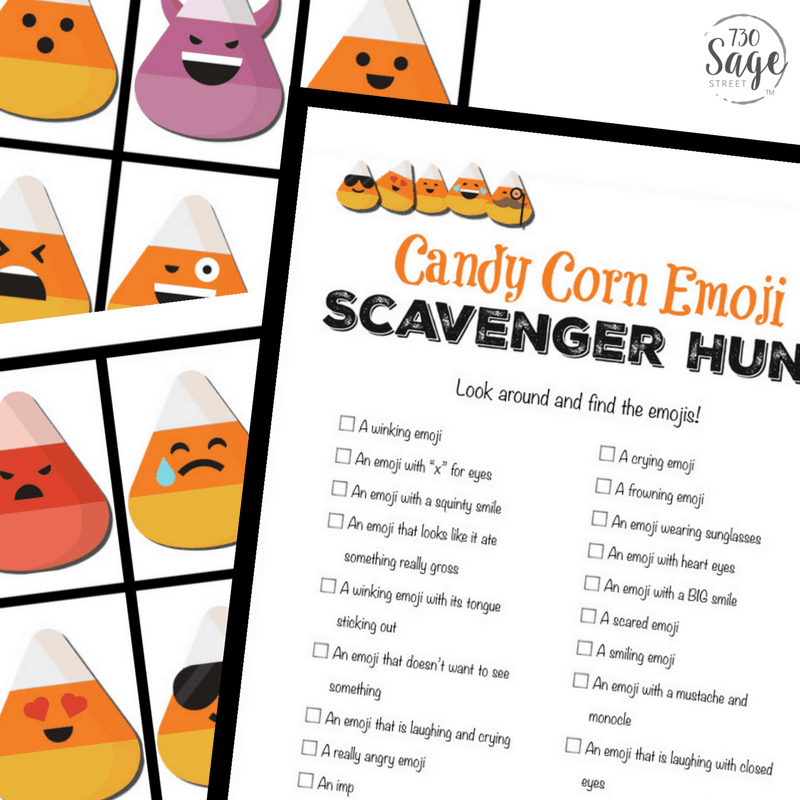 Our Candy Corn Emoji Scavenger Hunt is only available to subscribers of our newsletter. Jump to the bottom, join our email list, and grab all FIVE of our Candy Corn printables. You'll get the banner, fidget spinner game, treat boxes, gift tags and scavenger hunt (only available to subscribers of our newsletter) in one swoop.
Treats
Since Halloween is prime sugar overload time, try some healthy (or healthy-ish) party treats at your party.
Create a candy corn inspired vegetable tray like this one from A Thrifty Mom: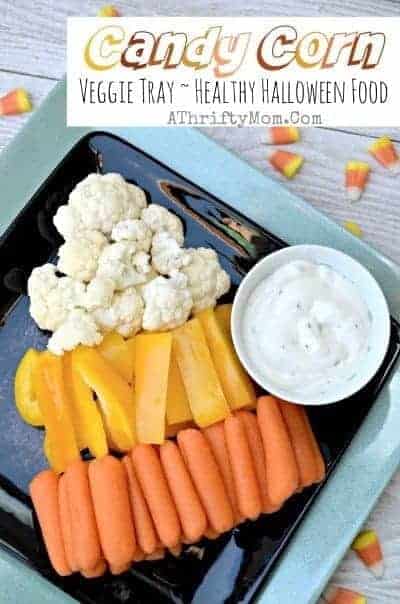 Kitchen Fun with My Three Sons created these cute and healthy Candy Corn Fruit Pops.
Or try these Pretzel & Cheese Broomsticks from One Little Project: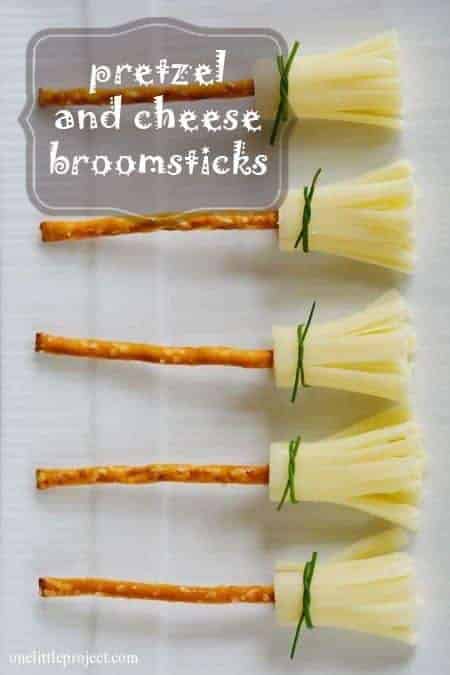 Or course, you don't want to be a tyrant like Seinfeld's Soup Nazi, and yell "No sugar for you!" so here are a few fun sweet treats for your party.
How about some Halloween Harvest Hash Chex Mix from One Little Project? Yes, please!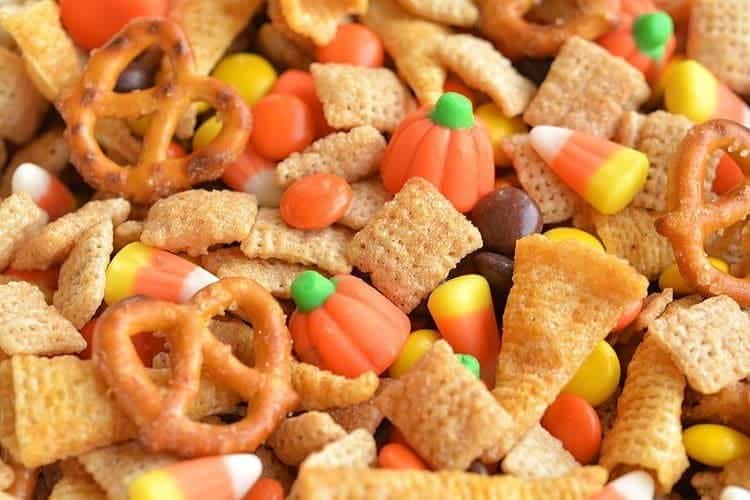 Continuing on the salty/sweet train (I ams such a sucker for salty/sweet treats!), how about some Halloween Pretzels? Lady Behind the Curtain has instructions for these super Halloween-y treats. I want some right now.
Finally, check out these Brownie Cupcakes from Two Sisters. Mmmmmmmm.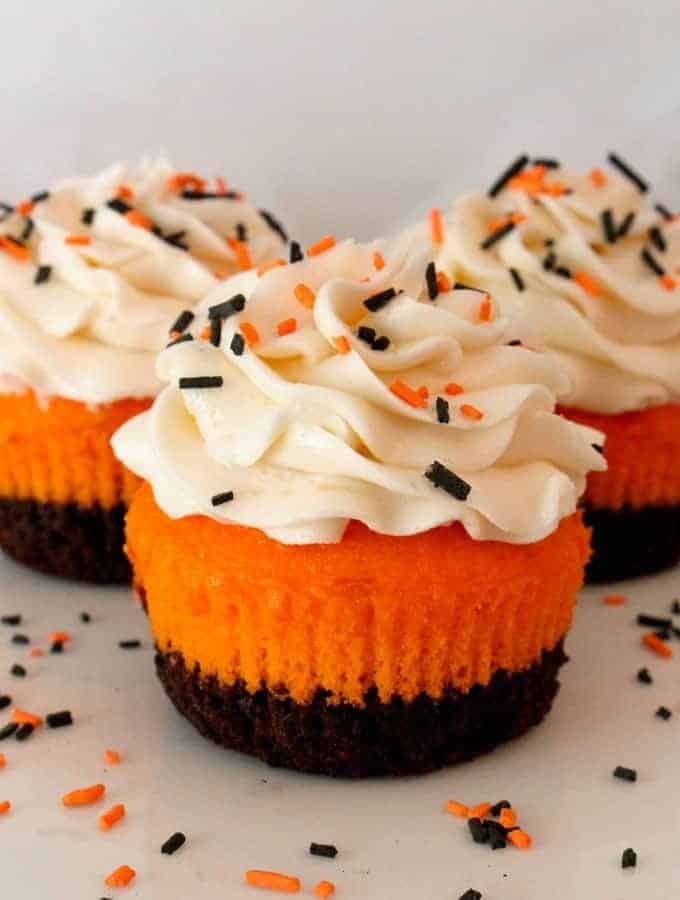 Nothing says you have to MAKE the party treats. You can always buy fun size candy bars or little party favors like these erasers from Oriental Trading. But don't just throw those treats into a plastic baggie! Download our Candy Corn Halloween Treat Box Free Printable and fill them up with goodies.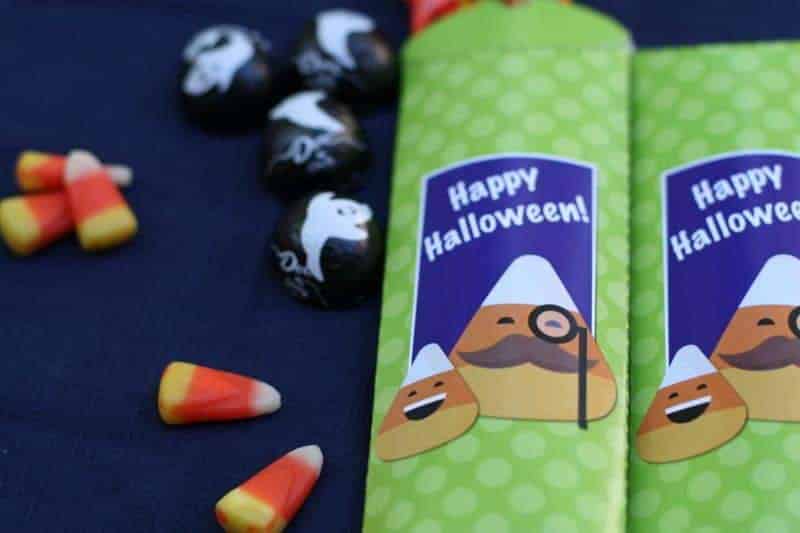 Party favors
If you're looking for a non-food party favor, grab some glow stick bracelets and our printable Candy Corn Emoji Halloween Party Gift Tags. Print the tags, punch a hole in a tag and attach to the bracelet. How easy is that??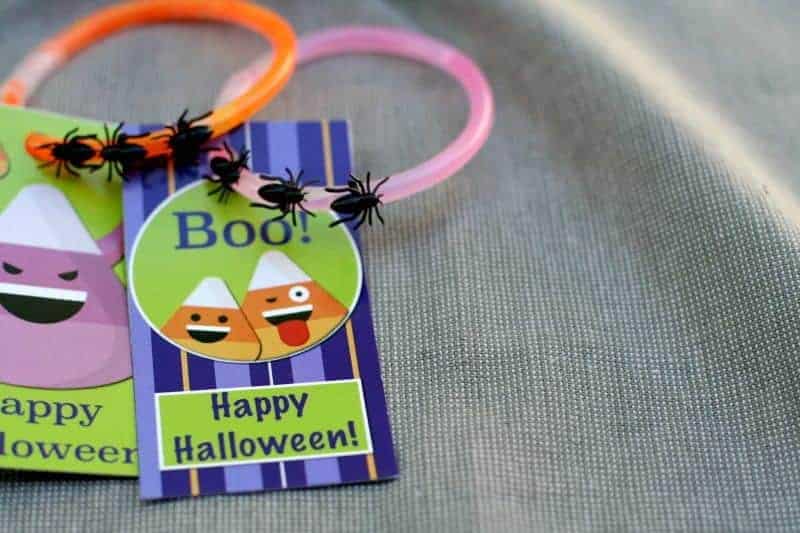 Music
A good party needs music. The Family Halloween station on Pandora is an excellent choice. The songs are kid-friendly, but not the kind of kid music that drives you crazy. Some are jazzy, some are rock, and some are classics, like The Monster Mash.
Be sure to pin this on Pinterest!
I hope you found some good ideas for your class Halloween party. I'd love to hear how the party goes!